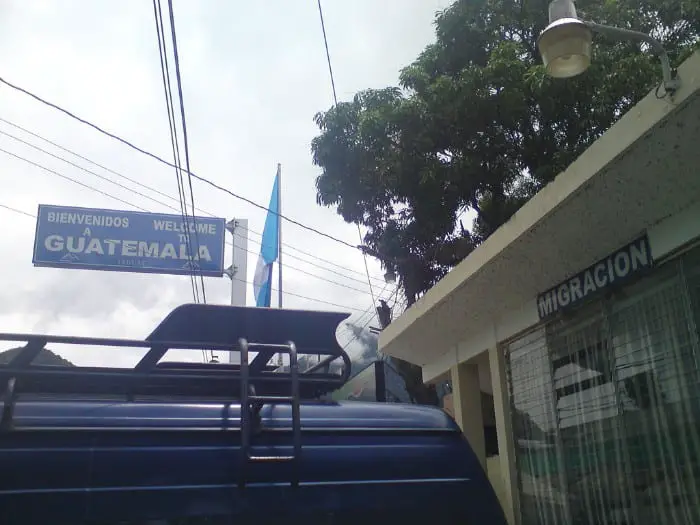 Central America Cost of Travel – Suggested Daily Budgets for all Countries
This post details the estimated cost of travel in Central America and a few nearby countries including Mexico and Cuba. Keep reading to check out our shoestring and more comfortable backpacking budgets in Central America, one of the most affordable regions in the world to travel in.
---
How expensive is Central America?
Typical shoestring budgets for Central American countries are anything from $20-40/day. This means travelling on the local transport, opting for the more basic hostels and not going completely crazy every night. The budgets below are very doable but will require some self-restraint! If you're tight on funds consider focusing on the region of Nicaragua, Guatemala, El Salvador and Honduras.
Central America Travel Costs on a Shoestring Budget
$20/day : Nicaragua, Guatemala, El Salvador
$25/day : Honduras
$30/day : Costa Rica, Panama, Mexico*
$35/day : Cuba*
$40/day : Belize
*Not technically part of Central America but popular stops with travellers in the region.
This is based on travelling on the cheap by staying in hostel dorms or basic rooms where it's cheaper to do so. It also will require you to use the local chicken buses which are a fun if slow way to get around the region. It allows for the odd activity each day but nothing like expensive diving courses or multi-day treks which will add to the cost of your trip. If you have travelled in the region recently and have a different idea of what typical expenses might be then please use the comments section below to let us and more importantly other travellers know. The budget allows for a bit of partying but you will struggle to stick to this if you are looking to drink and go out every night.
Some travellers combine Central America with a few days or weeks in the United States, which is considerably more expensive. Read our USA backpacking budget for more.
Shoestring Budget for 1 to 3 Months in Central America
Based on these costs (and presuming you don't go to Belize or hop across to Cuba, which isn't really in Central America anyway), a typical total backpacking budget for a trip around the region might be something like this:
1 month – £575, €650, $750
2 months – £1150, €1300, $1500
3 months – £1725, €1950, $2250
All figures are loosely based on exchange rates correct as of January 2019. If you're unsure, use dollars as a base and convert it to your currency at current exchange rates.
Touristy areas of Mexico or places such as the Bay Islands in Honduras are more expensive so avoid them if you are worried about funds running out. If you decide to visit Cuba, then the cost of getting there can also add quite a bit to your overall expenses hence this budget is primarily based on travel in mainland Central America only. If you're spending a large portion of your time in Mexico then it will be very tough to stick to this kind of budget too.
Please note these figures DO NOT include the cost of flights to/from the region, any visas/vaccinations or travel insurance. These things are impossible to factor in as they are dependent on your nationality and where you are coming from but can quite easily double your total budget for the trip.
More Comfortable Central America Backpacking Budget
$30/day : Nicaragua, Guatemala, El Salvador
$35/day : Honduras
$50/day : Costa Rica, Mexico*
$55/day : Belize
*Not technically part of Central America but popular stops with travellers in the region.
The figures above are high by the standards of your average Central America backpacker. However they may be worth considering if you are pressed for time and want to see as much as possible in a short period. By increasing your budget you can take the faster tourist buses or perhaps even a flight or two, which is only really necessary in Mexico. These kind of budgets will allow you to do more trips and activities. There are a lot of natural wonders in Central America but a lot of them do require you to go with a guide or on some kind of organised trip, which can push your costs up.
---
Cut down your Central America Travel Costs
Get a Revolut card before you travel to the region in order to avoid hidden charges by paying for things directly in the local currency in Mexico and countries which use the US Dollar (Panama & El Salvador). Via the Revolut app, you can add funds from usual bank account and convert them to Pesos or Dollars at excellent exchange rates. This will enable you to make card purchases and cash withdrawals in the local currency in those countries.
---
Volunteering & Work in Central America
Central America is a poor part of the world on the whole and there are a lot of projects that need volunteers to come in and make a difference. You may strike it lucky and find something on your travels but it's probably better to line something up beforehand. Worldpackers is a good platform that enables travellers to find placements across Central America and in other parts of the world.
They also have more typical travel jobs like hostel work and while you won't get paid, you can get free accommodation, food and other benefits, which is all good for keeping your Central America backpacking costs to a minimum.
Use the Promocode 'MYFUNKYTRAVELWP' for a $10 discount when you sign up!
---
The Cost of Travel in Other Regions
Southeast Asia | South America | Europe
---
 This Central America Cost of Travel page was last updated in January 2019.
---