Below, we've outlined an exciting Europe backpacking route that will see you whizz around the continent by rail, taking in 10 cities and 9 countries in just 3 weeks. It's a good option for anyone with a lot of energy but little experience of travelling around Europe who wants to visit a lot of the most interesting and liveliest cities in one trip.
---
Central Europe by Rail – Itinerary Overview
---
TIME NEEDED – 3-4 WEEKS
There are some big cities on this route but 2 days should be a reasonable amount of time in most destinations. None are so huge that you can't get a pretty broad experience in 3 days (we have suggested time-frames for each city at the bottom). You could easily expand it into a longer trip by adding more destinations along the way should you wish to form a bigger Western Europe backpacking route, or alternatively by heading further east.
---
POSSIBLE SHOESTRING BUDGET – £1200 €1400 $1450 + COST OF RAIL PASS
Your budget will depend entirely on what kind of trip you're looking to have. If you're planning on partying most nights and going to bars and clubs, you can probably double that but you can still have fun on our suggested budget if you're a bit savvy. The likes of Paris and Zurich are very expensive cities but there is good value to be found further east with Prague, Budapest and Bratislava offering much cheaper days and nights out.
These figures are based on July 2022 exchange rates and prices (which are increasing), and are designed to cover the costs of a shoestring traveller for 3 and a half weeks, staying primarily in hostel dorms and making some effort to stick to a budget. 
Note that you will be changing countries regularly which means it's important to use a debit card that is good for travellers and has low fees on foreign withdrawals. Not all countries on this route use the Euro. Find more info on the 2023 backpacking costs in individual European countries here!
---
EUROPE RAIL PASSES
You will also need to factor in the cost of a rail pass when budgeting which will depend on your age and which option you chose. Europeans need the Interrail global pass while non-Europeans are only eligible for the Eurail global pass. In both cases, the "10 days within 2 months" option looks the best choice for this itinerary, although "7 days within 1 month" could also work if you skip a destination or two, or purchase individual tickets on some of the shorter routes (e.g. Bratislava to Vienna).
It's worth noting that there are some extra fees for seat reservations and surcharges on some services, so you may still end up spending slightly more than the cost of your rail pass. However if you use it well and do plenty of long trips, it can still work out as one of the cheapest ways to backpack through Europe.
---
TRAVEL INSURANCE FOR BACKPACKERS IN EUROPE
The cost of travel insurance isn't included in the budget figures above. If you require travel insurance for backpacking Europe, you can get a quote in under a minute from Heymondo who offer well reviewed international travel insurance. If you think you may require more extensive coverage, this rundown of the best travel insurance for backpackers may also help.
---
EUROPE BACKPACKING JOBS & WORK EXCHANGES
One way to save money and potentially learn a few new skills whilst travelling in Europe is to look for work exchanges or short-term jobs. Sign up to Worldpackers to get access to more than 1000 work exchanges in Europe. You can get $10 off the annual membership fee by using the Worldpackers discount code "MYFUNKYTRAVELWP".
---
Backpacking Europe – An Interrail Route
---
1. Amsterdam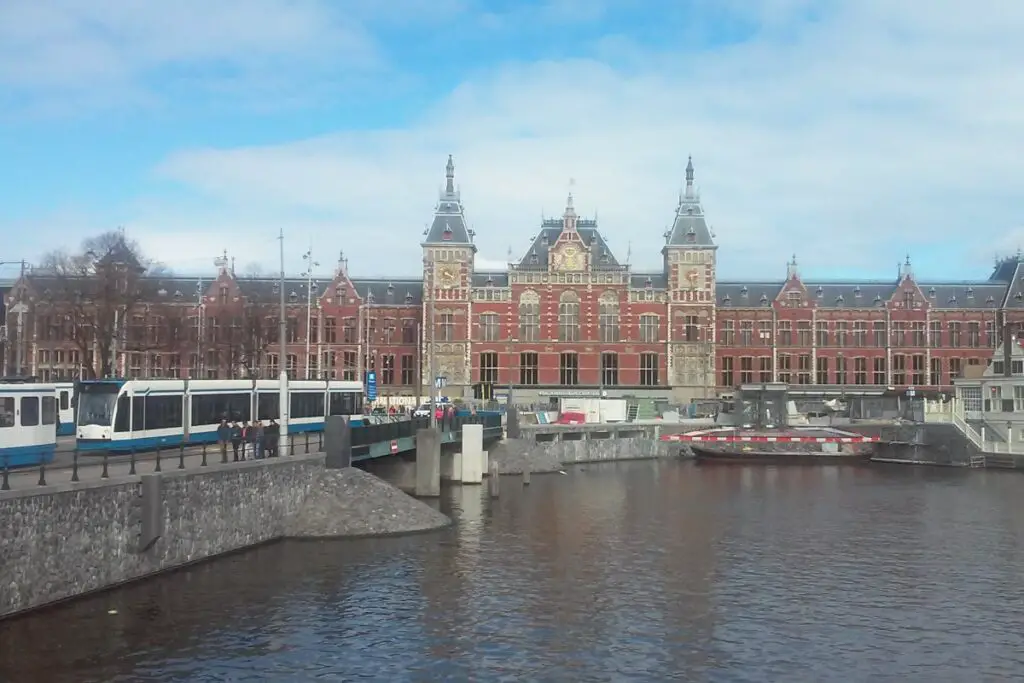 This ultra liberal city is the perfect place to start any euro-trip and is a popular stop for most travellers on a Central Europe backpacking route. Amsterdam's Schiphol Airport is a major hub in Europe with flights to and from cities all around the world and the train station offers excellent info and advice in English on Europe rail passes, a luxury that is less common as you head east, so it is a good place to start backpacking in Europe.
It is a compact city, full of lively squares and built around a network of canals. The fantastic Anne Frank Museum is its number one attraction and while it is a pretty expensive destination, there are also a host of free things to do in Amsterdam which should help you stick to a shoestring budget. There is also a darker side to Amsterdam with its notorious red light district an eye-opening experience. The ability to walk into a cafe and legally buy weed also appeals to many travellers and if that's your scene, you could easily stay a bit longer here before embarking on your rail adventure.
(Amsterdam to Berlin: 6 hours)
2. Berlin
Germany and its capital especially has very much got its cool back. Berlin has been practically rebuilt since the wall which used to divide this city came down in 1989 and it has been done with great style and planning that is rarely seen in big cities across the world.
Berlin has many interesting sights and points of interest relating to the Cold War era and you can still visit the last remaining sections of the Berlin Wall today. However it also has a modern, rebellious streak and there are some unique districts to visit while you attempt to understand the city's immense history. Its nightlife scene is also not to be missed with some incredible warehouse clubs serving up some of the best electronic music in the world.
(Berlin to Prague: 4-5 hours)
3. Prague
It is true that Prague has become very touristy over the past decade or two but there's good reason for it and it's still a lot cheaper than its Western European counterparts. The city is perhaps the most beautiful in Europe with stunning churches and bridges as well as a picturesque riverside setting.
There's also excellent and ridiculously cheap beer, available in some areas for the equivalent of well under €1 for a pint which helps add to its reputation as one of the best places to backpack in Europe. The nightlife is also a big draw for visitors and is best on weekends when the clubs are packed with a mixed crowd of Czechs and mostly European tourists. There are also literally hundreds of youth hostels and budget hotels of varying quality, most of which are very reasonably priced while Prague Castle is perhaps the main highlight in terms of things to see.
(Prague to Krakow: 6-8 hours)
4. Krakow
If you liked Prague, you'll most likely enjoy Krakow and if you're on a tight budget, you may want to look at taking a night train between the two to save on accommodation. It's another city with a fascinating history with a lively old quarter and a once thriving Jewish district which still intrigues and charts the troubled history of Jews in the city. A visit to the Auschwitz Concentration Camp is a harrowing day trip that can also be done by using your rail pass. At night, the city has some excellent cellar bars and cosy restaurants which are great places to beat the cold Polish winters.
(Krakow to Budapest Night Train: 9-10 hours)
5. Budapest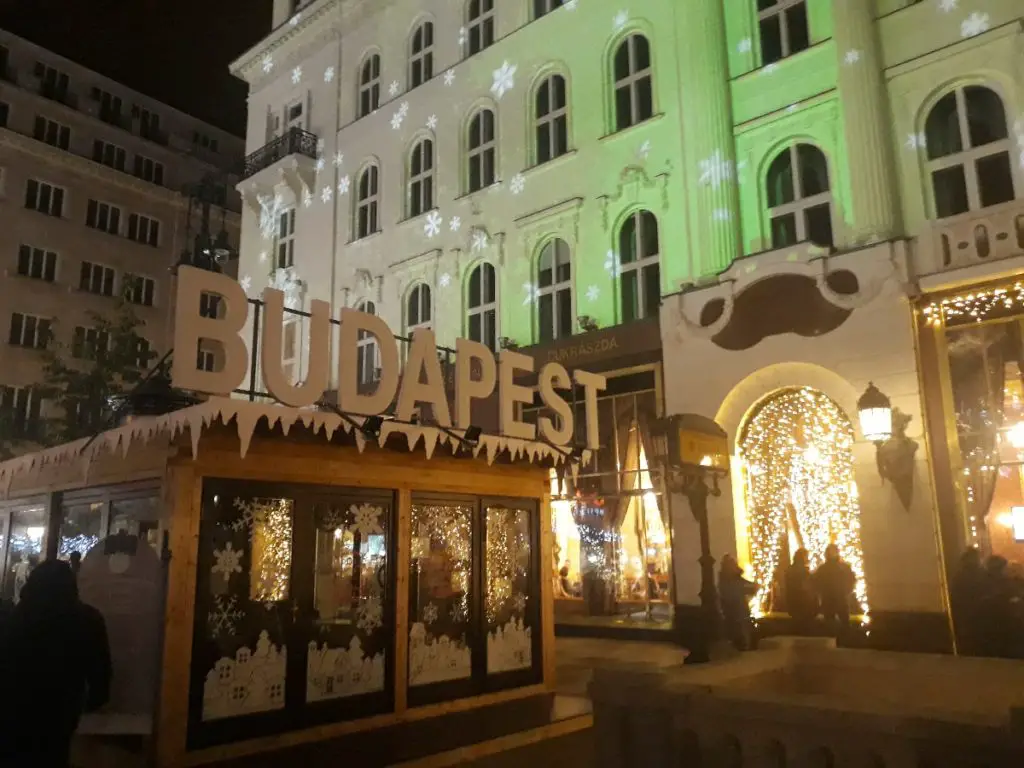 The night train from Krakow to Budapest also rolls through Vienna, so you could easily alter the order of this 3 week Europe backpacking route should you wish, but it probably makes sense to do one big night journey to Budapest and then work your way back west afterwards.
The Hungarian capital on the Danube River has a distinctly different feel to it from most other European cities. There is a definite Turkish influence and with such a vast history, the city has certainly stuck to its traditions. Famous for its thermal baths and stylish architecture, there is plenty to entertain visitors here. Cross over the river between Buda and Pest, the two ancient cities which combined to make the modern city, and then climb to the top of the hills near the castle in Buda to get some stunning views across the whole of Budapest.
Budapest is also the starting point of our Hungary, Bulgaria and Romania itinerary should you have more time to explore Europe and want to head further east.
(Budapest to Bratislava: 2 hour 30 mins)
6. Bratislava
The smallest city on this Europe backpacking route, Bratislava provides a taster into the East of the continent and what life before the fall of Communism might have been like. Just an hour or so from Vienna it may be, but it feels a world away with much lower prices and a very different atmosphere. The capital of Slovakia has a small but pretty old town and castle (although less impressive than the ones in Prague & Budapest) and it is perhaps at its best in December when the Christmas market comes to town but you won't need much more than a day to see the best of the city.

(Bratislava to Vienna: 1 hour)
7. Vienna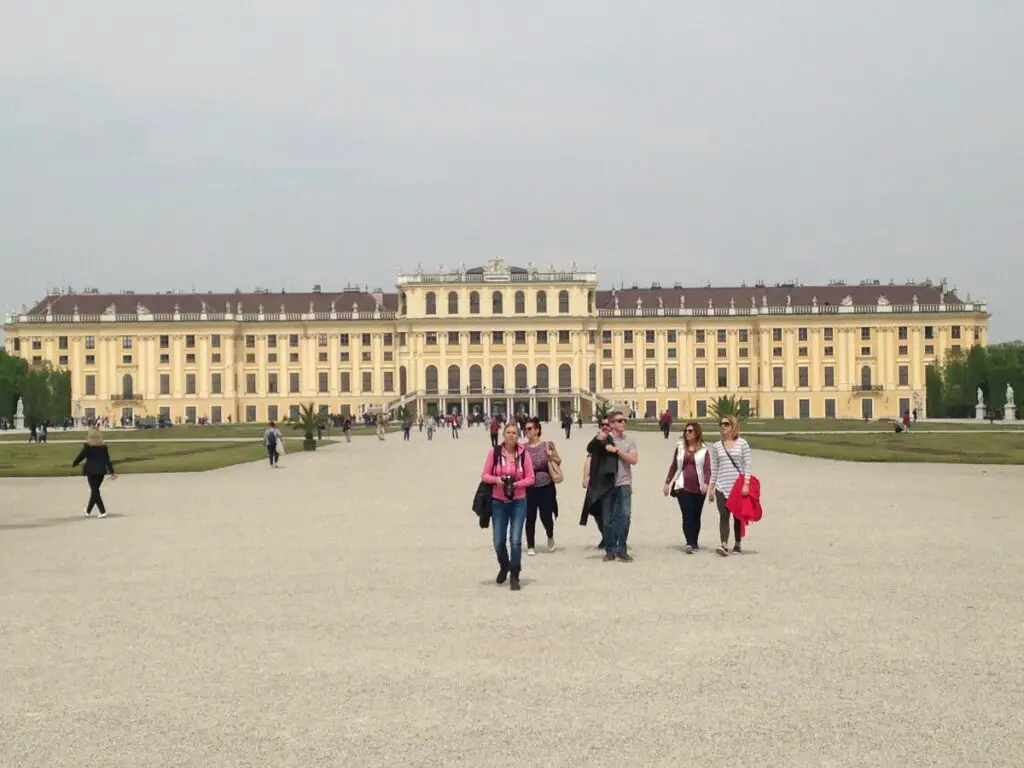 Vienna is a stylish city, known for its Baroque architecture, giant museums and grand palaces. The historic Austrian capital has been home to many of the world's great historical figures, particularly in terms of classical music with Mozart and Beethoven among those to reside here. You will notice a shift upwards in prices on the previous few stops but Vienna is a great city to wander around and explore on foot with plenty of things to do that don't cost an extortionate amount.

(Vienna to Munich: 4 hours)
8. Munich
Back in Germany and the southern city of Munich in Bavaria. This is the country's cultural centre with an outrageous number of museums on everything from motors, theatre and art to Bavarian history. This is also of course home of the 200 year old Oktoberfest which sees millions of litres of beer drunk by the huge numbers of visitors who flock to Munich every autumn, as well as Bayern Munich, one of the most successful football clubs in the world who play at the stunning Allianz Arena, which features in our Bavaria backpacking guide.
(Munich to Zurich: 3-4 hours)
9. Zurich
A trip to Zurich is worth it just to see some of the stunning Swiss scenery you pass on the train in and it's certainly worth looking to book a train during daylight hours either side of your visit. It is the largest city in Switzerland but still has some small town charm to it. It is a city of churches, lakes and gardens but there are also plenty of lively shopping streets and a larger concentration of nightclubs than any other city in Europe (although don't forget your wallet as Zurich is seriously pricey!). The city is known as a gateway to the Alps and it's a short hop on the train to nearby ski resorts.

(Zurich to Paris: 4-5 hours)
10. Paris
Paris is one of the most visited cities on the planet and although its reputation as a romantic getaway and high prices make it more popular with couples and wealthy tourists than backpackers, there can hardly be a better place to end a trip around Europe. From the Eiffel Tower and the Arc de Triomphe to the Louvre and the Champs Elysées, Paris is a city full of world famous landmarks that keeps tourists snapping away for the duration of their stay in the French capital. Aside from the essential places to visit, there are plenty of interesting and more wallet-friendly districts to eat, sleep and enjoy this beautifully artistic city.
Paris is the final destination on this Interrail itinerary but it doesn't have to be the end of your European adventure. There are fast rail links to London where you could start backpacking around the UK while other French and Belgian cities are also easy to get to. Spain is also relatively accessible with Barcelona the closest major city and that would be a logical starting point for an Iberia backpacking trip.
---
Backpacking Europe Map (Itinerary Overview)
---
This is effectively a big loop, so you could easily start or end at any point if you decide to follow our Interrail/Eurail itinerary. You can easily tailor it to your own interests though in search of your ultimate Europe backpacking route and you'll pass through some other interesting towns and areas of natural beauty.
If you're on a tight budget, you could perhaps look to skip more expensive destinations such as Paris and Zurich and instead build more of an Eastern Europe backpacking route by perhaps travelling around the Balkans from Budapest or maybe even heading to the Baltic region which would be best done from Berlin or Krakow.
Europe Backpacking Route – How long to spend in each place?
| | | |
| --- | --- | --- |
| Order | Destination | Suggested Time |
| 1 | Amsterdam | 2-3 Days |
| 2 | Berlin | 2-3 Days |
| 3 | Prague | 2 Days |
| 4 | Krakow | 2 Days |
| 5 | Budapest | 2-3 Days |
| 6 | Bratislava | 1-2 Days |
| 7 | Vienna | 2-3 Days |
| 8 | Munich | 2 Days |
| 9 | Zurich | 1-2 Days |
| 10 | Paris | 2-3 Days |
It will depend a lot on your personal interests but Amsterdam, Berlin, Budapest, Vienna and Paris are most likely going to be the destinations that require a bit more time. Zurich and Bratislava are significantly smaller cities with a bit less to see and do and could be seen in a day or two at most.
If you are only looking for a 2 week Europe backpacking route, you could save a lot of time by skipping Krakow and Budapest which involve longer train connections while Bratislava could also be missed if you're short on time but want to do something broadly similar to the itinerary outlined above. Those are some of the cheaper cities though so your daily travel costs will average out higher if you do that.
Other Europe Backpacking Routes
There are many other Europe backpacking trip itineraries that you could follow and some of those are listed above. Europe is not a particularly large continent so with the exception of the South Caucasus region which lies on the border between Europe and Asia, all of the above routes could easily be reached from this one. If you are a bit flexible, you can often find budget international flights for under €30 in Europe, although baggage fees can be costly if you travel with a large backpack.
Not all of these routes are as easily done by rail with slower and more limited networks in the Balkans for example. However, whatever you're looking for, you should be able to find a corner of Europe that suits your interests if you want to spend more time travelling around the continent.
---
This European backpacking route was last updated in July 2022.
---
Central Europe Backpacking Route – Interrail Itinerary