Worldpackers Discount Code for 2021 & Worldpackers Review
This post contains our special Worldpackers discount code (active October 2021) which will give you $10 off the registration fee. We also have a brief Worldpackers review which should let you know a bit more about how you can use their excellent platform to enhance and extend your backpacking trip or just find a short-term work placement abroad during these uncertain times or in the future. First though, check out our special Worldpackers promo coupon to save on their annual membership.
---
Worldpackers Promo Code 2021
Use this code for a $10 discount – MYFUNKYTRAVELWP
Many of you will be already know about Worldpackers or may have friends who have used them, so we'll get straight to the point. With the code above (just follow the link), you can save $10 on their annual membership fee.
In other words you will pay US$39/year as opposed to the usual US$49/year so it's a nice saving for anyone looking to get started. Once a full member, you can start applying for work exchange placements all around the world.
---
Worldpackers Review
Who are they?
Worldpackers was launched in Brazil in 2013 so it is still a relatively young enterprise and remains based in Sao Paulo. They are an online, social travel marketplace for backpackers looking to find somewhere to exchange their skills for accommodation.
This is something that can help you save a huge amount on travel and make trips last longer, which is something we try to provide lots of tips for on this site. At a time when travel is more challenging and often ill-advised, you can also use their service to find new experiences in one fixed location in a foreign country. This should help you avoid many of the risks and difficulties that are currently present when it comes to international travel or more typical backpacking trips.
Worldpackers have been good enough to provide our readers with the discount coupon above and if you are committed to trying to find projects to get involved with and have plenty of time to travel over the next 12 months, the annual membership fee will easily pay for itself.
Work to Travel – How does a Worldpackers exchange work?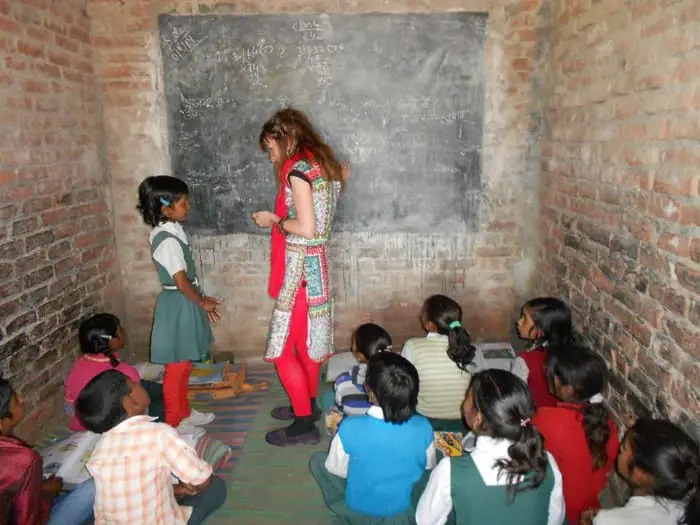 Worldpackers.com (iOS | Android) is basically a platform that enables you to find work/stay exchanges. The annual membership fee ($39 with the discount above) includes the following:
Access to social impact projects, farm-stays and other types of work exchange, all around the world, which can be booked directly through the site.
24/7 support (in-app, email and phone) from their customer service team.
Access to a huge community of over a million travellers (includes Worldpackers Expert Travellers, who have used the site in the past and now provide tips and guidance for current travellers).
Hosts are first vetted by the Worldpackers team prior to taking their first guests to ensure a safe and suitable exchange. The hosts are looking for different things in terms of the skills and time they want from a volunteer. This can include everything from teaching languages to digital marketing. In return they offer travellers accommodation, meals and other services.
Worldpackers in Numbers
Their community consists of 1.2 million passionate travellers.
More than 60% of members are women, many of whom rely on Worldpackers' network of 5,000+ verified host for safe solo-travel accommodation.
91% of are between 18-35 years old.
30% of Worldpackers signed up because they identified as digital nomads.
86% of people who signed up, expressed an interest in Work Exchange (mostly in hospitality), 56% have expressed interest in Social Impact Work and 44% have expressed interest in Eco-Tourism/ Farm-Stays.
Examples of Worldpackers Exchanges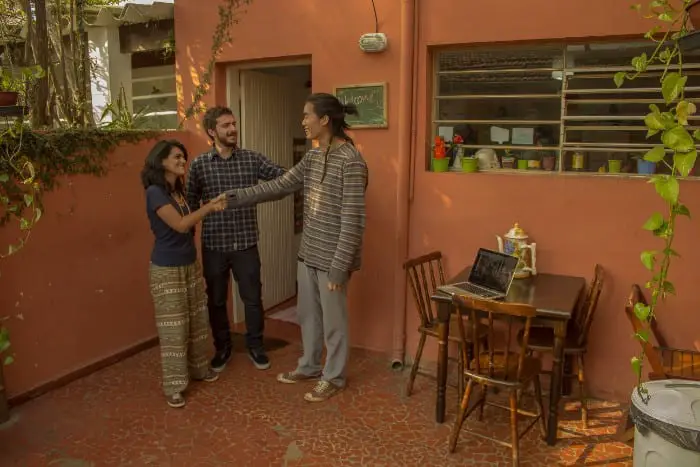 One of the best things about the site is the huge range of different types of projects there are to get involved with, not to mention the number of different countries you could potentially go to (172 at the last count!). While there are more typical volunteering projects such as teaching English or helping build infrastructure in developing countries, there are many things you may not even have considered, which could appeal directly to your passions.
Either way, there are loads of great ways to work and travel. A few quick examples of Worldpackers exchanges include:
Use the search function on their site to browse thousands of more great opportunities around the world. If you have used Worldpackers in the past, feel free to share your experience below!
---
The Worldpackers discount code is active as of October 2021.
---