We're going to take a look at 10 of the most interesting work exchange opportunities in 2023. We've used the Worldpackers platform to scour the world in search of some of the most interesting placements for travellers looking for a new challenge or a fresh adventure this year.
While anyone can view the opportunities, you need to register with Worldpackers, which is one of the most useful sites for backpackers, to be able to apply for positions. Membership costs $49/year for solo travellers or $59/year if you want to join as a couple/pair of friends. In both cases you can use the promo code "MYFUNKYTRAVELWP" to get $10 off.
If you're not familiar with the concept, we have a 2023 Worldpackers review which should tell you all you need to know. To summarise, in most cases, you will receive free accommodation in exchange for work, and in some cases meals and other benefits too. Be sure to read the full description and reviews for each placement before applying for anything. All of the opportunities featured below are well reviewed and many are listed as having a "higher chance of approval" which should make it easier for anyone new to Worldpackers to get accepted.
---
10 Unique Work Exchange Opportunities
---
Many people visit the Sahara Desert on short trips from Marrakech or when travelling around Morocco but you will only truly get a feel for what life is really like for those living in the Sahara by spending more time there. With just 15 hours work per week required, you'll have plenty of time to explore the area around the small Saharan town of Tagounite where this placement is based.
As well as a free bed in a traditional nomad house, you can take advantage of free hiking tours. The work involves "handyman" tasks such as helping with building repairs, gardening and trying to grow plants in the harsh environment that is the Sahara.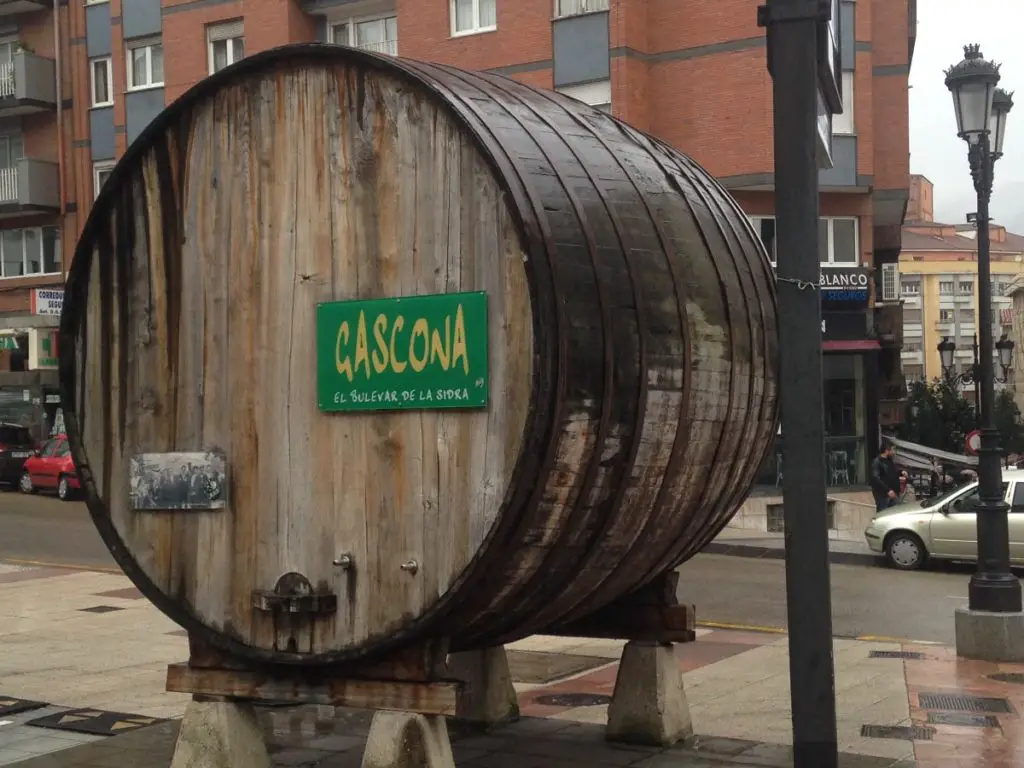 Cider may not be the first thing that comes to mind when you think of Spain, but it is deeply ingrained in local culture in the beautiful northern region of Asturias. This farm-based position involves planting crops, sowing seeds and spending time outdoors in one of the greenest and most interesting parts of Spain.
With 16/16 five-star reviews (as of February 2023), you can travel with confidence and in the knowledge that the placement matches the description, and that your experience will hopefully be a positive one.
Located midway down Namibia's long Atlantic coastline, Swakopmund was established as a Germany colony in the late 19th Century and today is a popular stop with backpackers and surfers in the Southern African country. This backpackers surf camp is looking for travellers to come by and help out with a range of tasks from gardening to reception work.
As well as enjoying the beach life, in your time off you'll be able to enjoy the bar crawls and free hiking tours. You can also take advantage of free surf lessons and the free use of surfboards.
This role involves 30 hours work per week on general household and garden tasks. The good news is that as well as a free bed in a shared dorm, you'll also get breakfast, lunch and dinner free each day, something that most placements do not offer. This should cut your actual costs down to almost nothing.
While you don't specifically need yoga knowledge to do the roles, you can take part in any of the yoga classes and holistic activities for free during your time off. Located in a tranquil valley in the sunny Algarve region, the retreat also boasts a very nice looking outdoor pool.
This placement is listed as a "top host" which basically means it has received lots of positive feedback from travellers. Based in Hong Ngu, a small town located in the Mekong Delta, very close to the Cambodian border, this would be a really natural stop for many travellers backpacking around mainland Southeast Asia given it's situated roughly halfway between Phnom Penh and Ho Chi Minh City.
There are lots of perks including a free private room, three free meals per day and a relatively low requirement of 18 hours work per week. That work will involve teaching languages or sports to local children who don't have a lot of money.
For those looking to make a real difference and help those most in need, this challenging role in Uganda may be the one for you. It involves working on local community projects to aid street children in Kampala – the capital and largest city in the East African country.
You'll experience life in an African family and will get a feel for the challenges that many young people in this continent face. Work is 28 hours per week spread over 5 days and you will get a completion certificate at the end of your time in Uganda.
This project has 58 reviews (at the time of writing) and feedback is very positive so you can travel safely in the knowledge that the role should match the description. You'll be part of a project which is trying to build sustainable education for children in Sanawari village, located in the north of the beautiful East African country of Tanzania.
The role also involves teaching sports and languages, whilst working five hours per day. You'll get a bed and three meals per day but will need to pay $10 per day extra to cover the cost of this. That's a reasonable sum compared to many volunteering projects in Africa but is still something to consider as most Worldpackers work exchange placements do not require this.
Staying in Tanzania, this is another program which will offer you the chance to make a real difference and play a positive social role for some of those most in need. The work can involve both counselling and more general classes such as teaching everything from arts and crafts to sports.
The additional daily fee is $10 but you get plenty for that including three meals per day, language lessons and use of bicycles to explore during your days off, as well some discounts on tours in the local area.
This unique work exchange role will see you based on a bee farm in Japan's Tokushima Prefecture. You will learn how to care for the bees and harvest honey. It could be the perfect opportunity for anyone interested in ecology and biology to have a productive and different experience while travelling in Japan.
They are looking for travellers to stay for between 3 and 6 weeks and you'll get a private room as well as three meals per day. You can use your 2 days off per week to explore the surrounding area with big cities such as Kobe and Osaka not too far away.
This role is based at a Buddhist Retreat Center in the beautiful Chiricahua Mountain foothills of Arizona. It will see you learn from a professional trail builder with nearly two decades of experience.
As well as building trails, you may be asked to take part in building repair work, planting crops or cultivating the garden. You'll get access to free hiking tours, events, yoga classes and holistic therapies during your time off while there are also plenty of free events.
---
Which countries have the most volunteering opportunities on Worldpackers?
The above was just a small sample of some of the work exchange programs and volunteering opportunities out there. If you want to know more about how it all works, check out our Worldpackers FAQs which answer some common questions people have before taking part in a work exchange for the first time.
There are thousands more opportunities to be found around the world on Worldpackers. Here are the countries with the most as of early 2023:
| | |
| --- | --- |
| Country | Worldpackers Opportunities |
| Brazil | 831 |
| USA | 308 |
| Mexico | 271 |
| Spain | 265 |
| Tanzania | 187 |
| Colombia | 163 |
| Portugal | 149 |
| Kenya | 146 |
| India | 142 |
| Ecuador | 130 |
Based in São Paulo, it's perhaps no surprise that Brazil is the country with the most Worldpackers opportunities. However you can find options in all four corners of the world with Mexico, Spain, USA and Tanzania those with the next highest number of options.
By joining the platform ($39/year if you activate our worldpackers discount code), you'll have access to all these placements. That doesn't mean you will be accepted to them all, but if you do a good job of filling out your profile and are honest about your skills and experience, it shouldn't be hard to land that first placement.
Once you've done one and have a good review, you should find it easier to get accepted and as the table above demonstrates, you can use Worldpackers to find work exchanges in a host of very different countries.
---
This look at some of the most interesting work exchange programs and opportunities on Worldpackers was published in February 2023.
---
10 Unique Work Exchange Opportunities in 2023