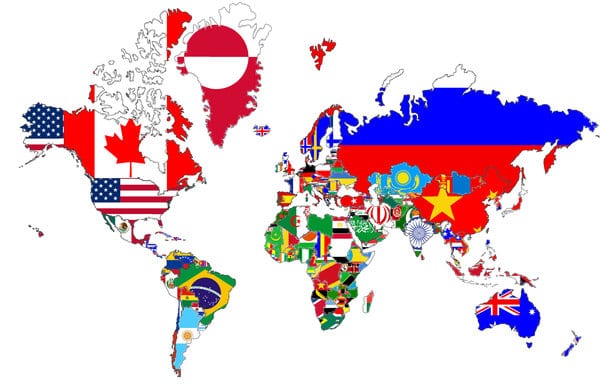 10 Useful Travel Websites for backpackers and budget travellers
These are ten useful travel websites for backpackers and budget travellers that we have found useful on our wanders around the world. They are websites that will help you both planning for and during your trip, especially if you are heading off travelling for the first time. Remember that all travel books and websites aren't necessarily up-to date and often contain mistakes so it's a good idea to check more than one source.
---
10 Useful Travel Websites for backpackers and budget travellers
---
If you're too broke for hostels then why not stay for free with a complete stranger! Once you get going it's surprisingly easy to find a bed or couch to sleep on for absolutely nothing. Better still there's couchsurfing communities literally everywhere with a huge worldwide network of members. The idea is a little daunting at first but the whole idea works surprisingly well.
Wwoofing!!! This has become something of a phenomenon and a godsend to people who want to see the world on limited funds. It's a network offering volunteering opportunities on organic farms all over the world. In return for your volunteer help you get accommodation and food, as well a chance to learn about organic farming.
WikiTravel is a relative newcomer built on the success of Wikipedia. It covers pretty much everywhere which is it's main advantage although much like Wikipedia accurate information is not always guaranteed. Don't take it as gospel but whether you're backpacking India or exploring South America, it provides a good base for researching countries, deciding where to visit as well as tips on finding hostels and somewhere to eat and drink.
Use the worldpackers website or app to find volunteering or work placements on the road in exchange for free accommodation, food and potentially great experiences. Use the promocode 'MYFUNKYTRAVELWP' for a sign-up discount.
Cool site with an exhaustive list of festivals and events all over the world, from the weird to the wonderful to the truly bizarre, it's all here.
Perhaps the best of the flight comparison websites, it searches almost every major airline and travel site, to find the cheapest upto the minute fares. Excellent if you haven't got a set destination in mind…New York to anywhere in March? It'll search the world and let you know where you can get to and for how much.
A good site for booking hostels. Doesn't charge a booking fee where as Hostelworld does, although sometimes it is more expensive whatever they may say. Also useful to check the reviews left by other travellers and a hostels overall rating. Somewhere with a fun rating of over 80% is almost certainly a party hostel.
A well-established and very useful resource for planning your travels. Offers advice and tips for getting yourself on the road and provides country travel summaries for a vast number of countries across the world.
These days, google maps is perhaps the ultimate travel tool or app for backpackers. It will aid you to find your destination (download city/regional maps in advance if you don't have data in the country you're visiting). Google Maps is also a great way to research budget restaurants, bars, museums and more in your vicinity.
You don't have to be a train geek to appreciate seat61 although it probably helps. If there's a trainline recently opened in  Uzbekistan or Syria then the man in seat 61 will know about it. Extensive information on trainlines all over the world and tips on getting rail passes. Great pictures and reports from long distance train journeys. Did you know how to travel from London to Singapore by train?? We do now..thank you man in seat61!
Read more – See our Top 10 travel jobs.
---
This article was published in April 2014.
---