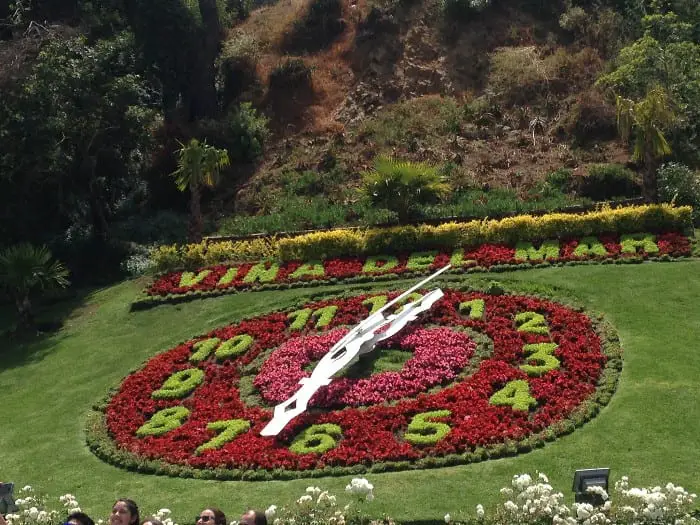 10 Tips for Solo Travellers
Going travelling alone for the first-time can be a nerve-wracking experience for anyone but large numbers of people take the plunge and most end up having an experience to remember. Here are some tips for solo travellers to follow that should help your first backpacking experience also be a good one.
---
Top 10 Tips for First Time Solo Travellers
---
1) Stay in Dorms
Not only will this probably be your cheapest option, it is also your best option for meeting people. Most people in hostel dorms will be open to making friends and anyone travelling alone will be in the same boat as you. Strike up conversation and suggest going for a meal at dinner time or see if anyone wants to join you in whatever you had planned for the day. Before you know it you'll have your first travel buddy.
2) Bring a book and mp3 player
As backpacking tips go, this might sound fairly obvious but solo travel can be lonely and bus, plane and train journeys can be long and will certainly seem much longer if you don't have anything to kill time with. You can get by easily enough without a mobile phone or laptop when your travelling but there'll be times when you need something to keep you entertained. So ahead of that never-ending bus journey when you're backpacking Myanmar or that long-haul flight across continents, don't forget to charge your mp3 player!
3) Don't be afraid to do things alone
Truth be told few of us would go to a bar, cinema or restaurant alone in our hometowns. The social stigma attached with doing things alone and been considered a bit of a loner puts many of us off doing things we'd actually really like to do. However whatever normal 'social restraints' you may feel can be thrown firmly out the window once you travel. From day one you should get stuck in and do things you wouldn't normally do alone.
For starters as a solo traveller you will initially at least have little other choice. That said doing something like going to a bar alone can still be very daunting at first. It's much easier to stay in your hostel at night and just wander the streets by day but don't fall into this trap. Get out there and experience things! If you're scared, alcohol usually helps you pluck up some courage. 🙂
4) Try to meet locals as well as other travellers
When backpacking it's very easy to fall into a trap of only talking to other backpackers and not particularly getting to know any locals. This is the easy option but as a solo traveller you will often find locals are incredibly willing to help you out and introduce you to their friends. This is much less likely to happen if you are travelling as a couple or group of friends. Couchsurfing can be a good way to do this. In most cities and towns around the world you can find events to join, people to hang out with and possibly even a free place to sleep.
5) Start a Travel Blog or keep a Diary
Any solo trip of a decent length of time can be a huge learning curve and great experience especially if it is your first. It will certainly be something you will look back on in years to come. A blog or diary (if you don't want to reveal your heart and soul to everyone) is a great way to document your travels. Many bloggers have gained such a following that they have managed to turn blogging into a professional career on the back of what started as just a simple travel blog.
6) Don't spend your entire trip chatting to people back home
While at times solo travel can be lonely, the cure for this isn't to spend all your time on skype or with eyes and fingers glued to your phone/laptop messaging your best friends back home. This often tends to increase the feeling of homesickness when you could be out having fun and experiencing things you may never get the chance to again. Sure keep in touch but make sure any friends, parents, boyfriends or girlfriends know that there'll be days when they won't hear from you.
7) Don't plan too much
The beauty of solo travel is that it gives you the freedom to go with the flow and do things at your own pace rather than having to constantly compromise and come to agreement with friends about when and where to go and what to do. You can find some inspiration in our backpacking routes section but by no means do you have to stick to these. Every day is different when you are travelling and at any point you might meet somebody or discover somewhere that makes you want to change your plans completely.
8) Bring enough money and at least two different sources of cash.
Remember that time a complete stranger lent you a few hundred bucks? No me neither. People are basically a bunch of sceptical untrusting bastards and perhaps rightly so given the amount of tricksters out there. If you are travelling with a friend there will always be someone there to bail you out. However backpacking around the world on your own can very quickly turn into a bit of a nightmare if you get robbed of your debit card or run out of money. Ideally you should bring at least two sources of money and an emergency amount of cash that might keep you going for a week or so if you need it. Be aware that in small towns and rural areas in developing countries ATM's are far from plentiful and sometimes don't exist at all. The ones that do are often unreliable at best so if you're heading off the beaten track, withdraw plenty of cash before you head off.
9) Look after your possessions and don't take anything you couldn't bare to lose!
Anyone who has been travelling for a reasonable amount of time will tell you that you lose things! While for most it will probably just be a few socks (they have a habit of mysteriously disappearing in dorms) or perhaps the odd tshirt or flip-flop, some are less fortunate. Thieves exist in every country in the world and budget hostels are often not the most secure of places especially when you're sharing rooms with people you don't know. If you have any prized possessions or special items of jewellery for example it's best to leave them at home.
When it comes to looking after your money, debit or credit cards and important documents you need to be extra careful. It's sensible to store your money and/or cards in different places. Perhaps keep one card in your wallet and one hidden away inside a separate part of your backpack to the cash. Thus if you lose one or are robbed you should have a back-up. If you keep everything in your wallet and it gets stolen then you've got problems!
In hostels always use lockers. If you're heading out at night, take enough cash for the evening and leave cards and anything valuable at home. This applies regardless whether you are in Europe backpacking or in what might be perceived to be a riskier part of the world.
10) Enjoy the ride!
As tips for solo travellers go this is perhaps the most important. Truth is however well you have planned and whether you follow these tips or not there will be highs and lows during your adventures. Discovering the thrill of solo travel can be an incredible experience and for many it is a life-changing time and something you can look back on with pride (for the most part!) in years to come. There'll be times when you're stuck for hours waiting for grotty buses to turn up only for it to breakdown halfway up some impossibly steep mountain but it's all part of fun!
Thanks for reading and feel free to use the comments section below to add your own tips, ask questions or indeed disagree with any of this.
---
This article was published in November 2014.
---