Travelling across China can be pretty tough for first-timers, and even tougher if you are short on cash. Let's face it, the days of having supremely cheap travel in China are long gone and just a distant memory. Prices for food, airline tickets and hotels are gradually increasing, with China's economy and tourism picking up steam over the last thirty years. But with a little travel planning and research, you can have a blast and experience a cosy trip to this Asian hub, without having to starve to yourself or sleep on crappy beds. Read on for some important China budget travel tips for first-time visitorchis.
A guest post by Jason Blondo
---
10 China Budget Travel Tips
---
1. Best way to travel China – by train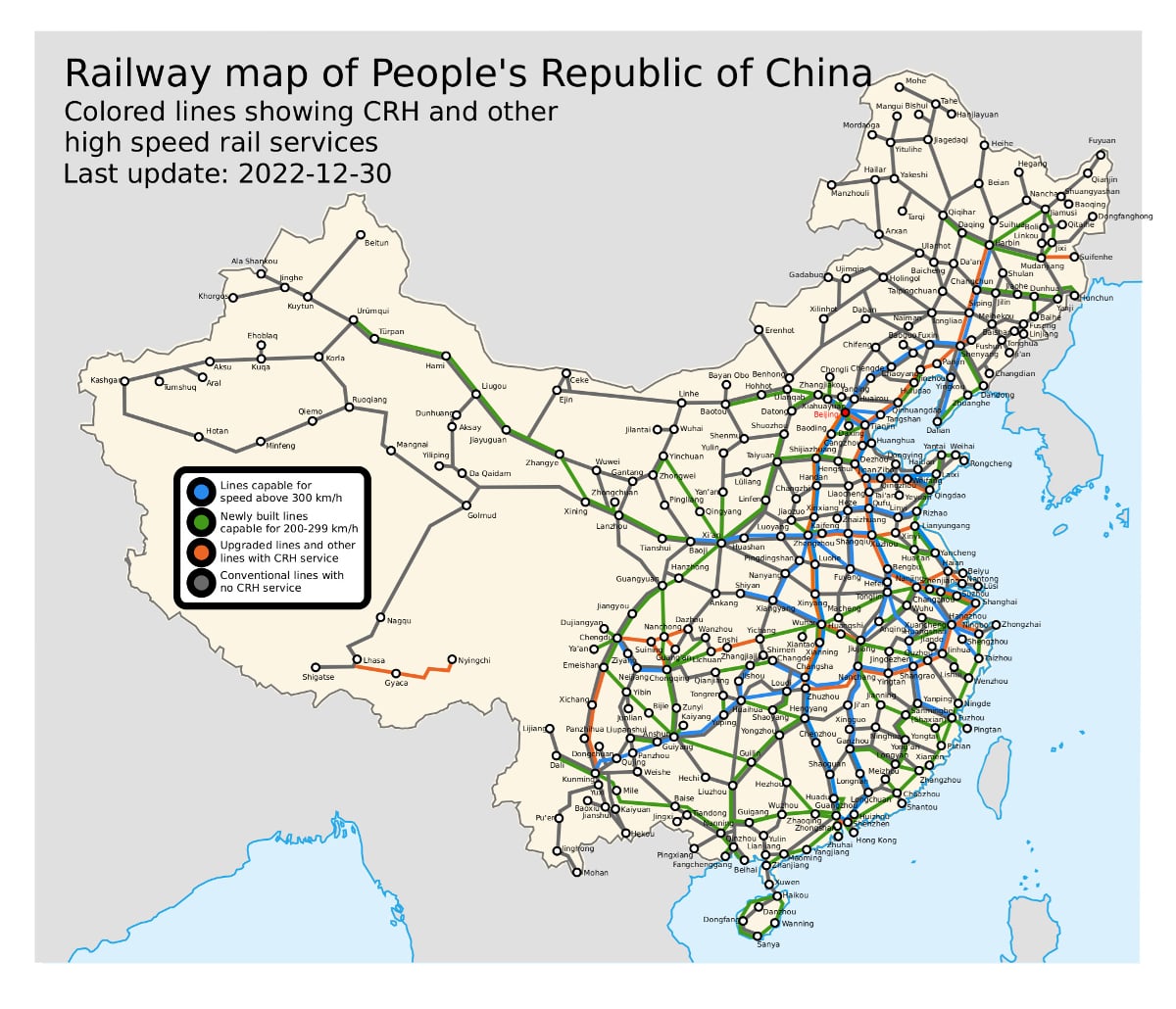 A sure-fire way to save a huge amount of money, when travelling China alone, is to ditch the plane, and take the train. Train tickets are usually a lot cheaper than airline tickets to the same destination in China. And if you travel overnight, you can also save the cost of a hostel or hotel room.
2. Book your airline tickets on a Chinese trip planning site
While I recommend that you take the train as often as possible, sometimes the distances and long hours make train travel an impractical option. If flying is your best and only option, make sure to buy your tickets from Chinese travel planning sites like elong.com and qunar.com since they usually offer far cheaper airfare deals than you would find on Kayak, Expedia and other US-based travel search engines. You can book internal flights on these Chinese sites and pay with your debit or credit card.
3. Eat like a Chinaman
Eating in a nice and fancy restaurant in China may cost you more than 50 CNY ($7). A simple meal of street food or noodles, however, will only cost you less than 10 CNY! China has a plethora of mouthwatering and cheap food options (which is nothing like what you will find in Western "Chinese" restaurants), meaning you won't have a problem eating on a budget here.
4. Ditch the hotels and stay in a hostel
Sounds so cliché? Of course, this is an absolute no-brainer for traditional and experienced travellers. But if you are someone who's used to luxury travel, this may not be such an obvious tip-off. People, for the most part, think that hostels in Asian countries such as China are loud, uncomfortable and untidy. Though there are a few hostels like that in China, I can honestly say that most Chinese hostels are just as comfortable as 3-star hotels.
If you are travelling solo on your first trip to China, you can save a ton of cash by staying in a hostel community room. For those who are travelling with a family or a group, and want some privacy, most hostels in China also offer a private room option, which is a little more expensive, but is still cheaper than most hotels in the country.
5. Couchsurfing
Couchsurfing is also becoming rather popular in this East Asian destination, and can be a great alternative for those who are travelling on a tight budget. Airbnb is no longer active in mainland China.
Read more – China shares a border with three countries in Southeast Asia so it's not too challenging to mix some travel in China with backpacking Laos or another country in the region.
6. Buy a local SIM card in China
China's pay-as-you-go (prepaid) SIM cards are extremely cheap, and definitely a great investment when travelling in China. With this kind of SIM card, you'll get to save yourself the trouble of dealing with expensive and awkward overseas data plans. Plus, it will make it a lot more convenient for you to stay in touch with your fellow travellers and hostels.
7. Try to limit your time in big Chinese cities
I'm not saying that you skip out a visit to Shanghai, Xi'an, Hong Kong, Beijing and other big cities during your trip to China. After all, anyone who visits China wants to see its main and most celebrated sights, such as the iconic Great Wall of China in Beijing and mystical Terracotta Warriors in Xi'an.
What I'm trying to say, though, is don't linger in these cities.  Based on my estimations, a day of expenses in a major Chinese city is equivalent to three or four days anywhere else in this sprawling nation.  Trust me, food, diversions and lodging all cost a lot less once you get out of the big cities. So, when visiting a major city in China, spend a couple of days or less hitting all the attractions that matter to you the most. Afterwards, get out of there as quickly as possible.
8. Visit lesser known places in China
Visiting the lesser known areas in the country not only lets you experience the real Chinese culture (not its touristy side), but it can save you money as well. In Hunan province, for instance, you can happily live paying local prices – or not paying at all because it is a great honour for the Chinese to present a foreign visitor with a gift. Plus, it allows you to see amazing natural wonders and unique sites that have yet to be featured in lifestyle and travel magazines.
9. Learn a few important Chinese phrases
You don't have to become fluent in Mandarin, but mastering a few simple and basic phrases will help you save a ton of cash. Folks and locals in China will treat you better if they notice you making a great effort in speaking their native language. If you try to learn and speak their language, they will sometimes offer their house or apartment as a place to stay overnight. In addition, they will take you for a dinner, lunch or karaoke show, and they will pay for everything.
10. Teach in China 
One of the best and cheapest ways to travel around China is to work there as an English teacher. Not only will it give you free accommodation, but it also lets you know China's culture on a more intimate level. Plus, the salary is decent, and it gives you a home base for affordable weekend trips.
---
These China travel tips were first submitted by guest blogger Jason Blondo in December 2015 but should remain relevant today!
---
10 Budget Travel Tips for China