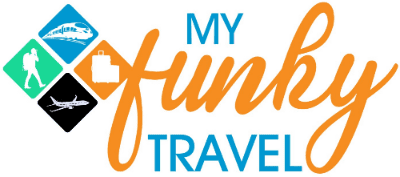 Welcome to MyFunkyTravel.com. This page should offer a bit more insight into what the site is all about and what the main aims are. You'll also find info about getting in touch, contributing articles and working with us.
MFT Aims
MyFunkyTravel.com was founded in 2010 and aims to provide information and inspiration to backpackers and budget travellers. Across the site, you will find a large number of travel itineraries and articles that hopefully will inspire you to travel. We also have a large number of posts which try to get to the bottom of the cost of travel in regions and countries across the world plus some tips for travelling cheaply.
In addition to the site, we have a couple of budget travel guidebooks for Southeast Asia and South America, two of the most popular regions with backpackers.
Our Audience
MFT readers are generally budget-minded travellers. In the first five months of 2019, 54% of our readers were aged 25-34, 20% were 18-24 and 11% were 35-44. 53% were female and 47% male.
In terms of location, the countries we received the most visits from were UK (24%), USA (19%), Australia (7%) and Canada (5%) with Germany, The Netherlands, India, Ireland, New Zealand and Vietnam making up the top ten.
The site currently averages around 25,000 unique visitors per month.
How to Contribute & Get Involved
We are happy to hear from anyone interested in contributing a guest post on budget travel or anyone with other ideas for getting involved. However please don't contact us unless you have established a bit about what the site is about (at least read this page and preferably skim through a few articles). Also note that we don't have a budget to pay for contributions but can happily link to any personal travel blogs (non-commercial sites) or social media pages.
If you are looking for a link to a commercial website, please see the next section.
Work With Us
We occasionally work with advertisers and businesses but only ones in the travel sector that are relevant to our audience (see above!). This typically takes the form of a sponsored post, usually written by us but we can discuss other options.
Please don't contact us unless you are a travel company or closely related (for e.g. in the past we have worked with music festivals). Please don't contact us with SEO services or anything like that.
How to Get in Touch
Use the contact form to get in touch and read the 'things to note' before doing so.
We are happy to reply to any genuine travel questions from readers (you can also use the comments section on any post).
Advertising, Affiliate Links & Privacy Policy
We have a limited amount of display advertising and some affiliate links to help fund the continuation and upkeep of the site. We only use affiliate links to travel services that we would recommend and are well reviewed by backpackers. There is no extra cost to you the reader by following them but the company in question will give us a small amount of commission in the event that you go on to make a purchase.
You can view our privacy policy here.