The world budget travel table offers an estimate of the daily backpacking costs in almost 100 different countries around the world. Clearly everyone has different spending habits so it is not an exact science. However we hope this will be a useful comparison tool if nothing else as clearly there is no such thing as a 100% accurate travel budget calculator. It may help you decide where you can afford to go and come up with a realistic backpacking budget for your trip.
If you are only interested in a specific region then you may just wish to check out our individual posts on the cost of travel in the following areas:
Europe Travel Costs | Southeast Asia Travel Costs | South America Travel Costs | Central America Travel Costs
---
Backpacking Costs around the World – Cost of Travel by Country
---
Below you will find a suggested daily shoestring travel budget for backpacking in 90 countries around the world. It is based on staying in a cheap room or dorm in a budget hostel. The figures take into account typical transport costs within a country. They are based on eating local street food, in budget restaurants or self-catering and averaging perhaps a couple of evenings out in (affordable) bars per week. It includes the cost of some cheap typical daytime activities such as visits to museums but expensive activities such as safaris, diving courses or thrill-seeking sports are optional extras and certainly not included in the calculations.
If it's your first time travelling, you might be wise to allow for a little more than the figures quoted. All of the budgets are realistic for experienced shoestring travellers but some countries have significant regional variations and if you head to the more expensive parts, you may need some serious self-discipline to stick to these.
The figures below are based on independent solo travel (it is worth noting that it is generally fractionally cheaper to travel with a friend or partner). Some of the more popular countries have links to more detailed individual articles that include more comfortable backpacking budgets and sample prices for each country.
IMPORTANT – The backpacking costs data outlined below was compiled in March 2019. Clearly the pandemic has had significant implications for travel and the cost of travel across the world. We aim to update the table at some point in early 2023 when we can hopefully get more reliable data again.
---
Cheapest Countries to Visit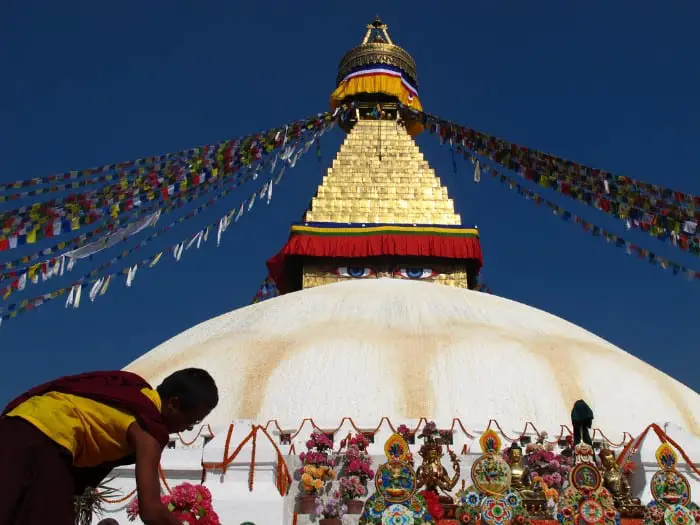 | | |
| --- | --- |
| Country | Estimated Daily Travel Costs |
| Bolivia | $20 or Less |
| Cambodia | $20 or Less |
| Laos | $20 or Less |
| Nicaragua | $20 or Less |
| Nepal | $20 or Less |
| Ethiopia | $20 or Less |
| Ghana | $20 or Less |
| India | $20 or Less |
| Vietnam | $20 or Less |
| Guatemala | $20 or Less |
| Sri Lanka | $20 or Less |
| Egypt | $20 or Less |
| Paraguay | $20 or Less |
| Iran | $20 or Less |
| Uzbekistan | $20 or Less |
$20 is roughly equal to £15 or €18 (as of March 2022)
These are the world superpowers of budget travel. It is possible and often fairly easy to get by on as little as $15/day in some of them providing you are prepared to rough it a little bit and resist the tempting tourist buses, restaurants and hotels and stick to hostels, local transport and local restaurants.
In some of these countries just US$2-3 can get you a bed for the night, transport you 200 km or buy a round at the bar. Travelling in these countries you can budget around $140 a week. A whole year of travel on this sort of budget can set you back as little as $7000. However you should allow in a little more for pre-trip expenses such as flights and travel insurance.
Read our Cambodia backpacking route for an idea of just how much you can see on this kind of budget.
---
Exchange Rates
As of March 2022, US$1 is worth:
Euros: €0.89 | British Pounds: £0.75 | Canadian Dollars: $1.27 | Australian Dollars: $1.38 | New Zealand Dollars: $1.48 | Japanese Yen: ¥115 | Singapore Dollars: $1.36 | Philippine Peso: 51 | Danish Krone: 6.64 | Swiss Francs: 0.92
---
More Shoestring Travel Paradises
Ko Pha Ngan, Thailand
$25-30 is roughly equal to £19-23 or €22-27 (as of March 2022)
Some fascinating countries in this lot and still remarkably cheap travelling. $200 a week should cover it and a year in these sort of countries should work out at around $10,000.
We moved Thailand up from $20 for a recent version of this table due to numerous requests to do so and it remains there. If you're not big into the party culture in Thailand or spend most of your time in the north, you can still easily get by on $20 or less. However it's probably fair to say that most people end up spending more than $25 due to the party element (which may not return for some time in any case following the impact of the pandemic). Nearby, you could also take on our Indonesia backpacking route on this kind of budget.
In this batch, you can also see the cheapest European countries such as Bulgaria, a popular destination for digital nomads in Europe. While you may assume that Eastern Europe and Africa are cheap regions to visit, that isn't completely the full story as you will find out further down.
---
Backpacking Costs remain Low
Havana, Cuba
| | |
| --- | --- |
| Country | Estimated Daily Travel Costs |
| Czech Republic | $35 |
| Hungary | $35 |
| Poland | $35 |
| South Africa | $35 |
| China | $35 |
| Serbia | $35 |
| Zambia | $35 |
| Romania | $35 |
| Kenya | $35 |
| Taiwan | $35 |
| Cuba | $35 |
| Tanzania | $35 |
| South Korea | $35 |
| Russia | $35 |
| Slovakia | $35 |
| Georgia | $35 |
| Estonia | $40 |
| Mozambique | $40 |
| Uruguay | $40 |
| Lebanon | $40 |
| Jamaica | $40 |
| Singapore | $40 |
| Belize | $40 |
$35-40 is roughly equal to £27-31 or €31-36 (as of March 2022)
If you're from an expensive country yourself, you'll still find these places very cheap and prices for some things are around half what they are in Western Europe, USA or Canada.
An average trip across South America or Eastern Europe, or the more expensive countries in East Africa, might fall into this range. 6 months of travel in these kind of countries would set you back around $7,000. Check out our itinerary for backpacking Romania, Hungary and Bulgaria for some trip inspiration on this sort of budget. South Korea is another developed country that is a lot cheaper than many people realise. Get some tips on budget travel in Korea here!
Mozambique is a good example of an African country that can be quite pricey to travel in, likewise Uruguay in South America. You can go well over a daily budget of $40 in both countries if you're not a bit disciplined as much of the travel industry in both countries isn't particularly geared towards backpackers or budget travellers.
If you fancy a touch of the Caribbean, this kind of budget should be sufficient for our two week Jamaica itinerary.
---
Mid-Range Backpacking Costs

Athens, Greece
$45-50 is roughly equal to £34-38 or €40-45 (as of March 2022)
A real cross-section of countries from different regions are sitting comfortably in mid-table. Portugal is still good value when compared to nearby countries while Brazil and Chile are expensive by South American standards. You're looking at $300-350 per week here and in 6 months perhaps $8,000-9,000. Some of these countries are already almost three times as expensive as the dirt cheap destinations at the top of this page.
Hong Kong also makes this section and although it has a reputation as an expensive place, the fact you spend very little on travelling around (as it is so small) and can still get cheap beds in hostels on Hong Kong island or Kowloon makes it reasonably affordable. That said it is certainly pricier than mainland China.
Croatia is perhaps the best example of an Eastern European country which has got more expensive in recent years as it has grown into a hugely popular tourist destination. Costs are roughly similar to most parts of Spain but in both countries you can find better value by avoiding the main coastal resorts or by travelling out of the peak summer season.
---
Things are getting Expensive!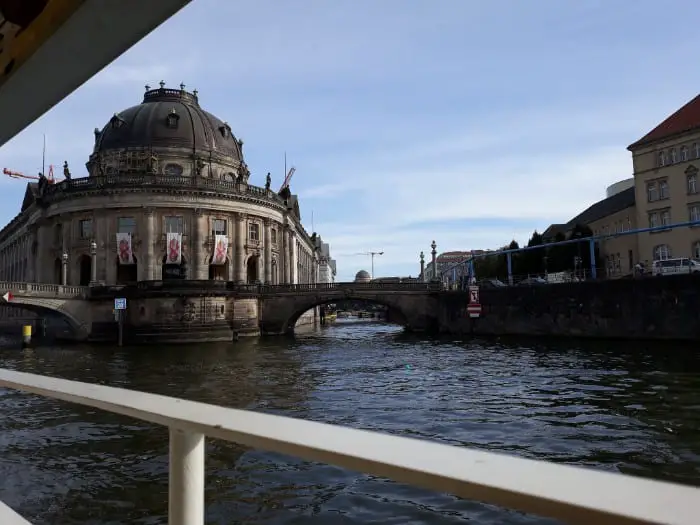 Berlin, Germany
$55-60 is roughly equal to £42-46 or €49-54 (as of March 2022)
If you arrive from Southeast Asia or Central America into Europe then you're in for a nasty shock. Backpacking bargains will seem like a distant memory almost as quickly as your trusty savings will diminish. 3 months travel in one of the countries in this section would amount to over $5000, not far off what a whole year in some of the cheapest countries in our table might cost.
Germany still represents pretty good value as far as developed European countries go but if you've come from the east of the continent's former divide then it will still seem expensive. Britain is also slightly better value for visitors now thanks to the loss of value of the Pound in recent years but that could change depending on how things pan out with Brexit.
Costs in Canada vary wildly depending on how much travelling around you do. Stay in one place and you could get by on less than $60 per day but if you are trying to see both Eastern and Western Canada in one trip, you should budget much more than this unless you are planning on spending several months in the country.
---
Most Expensive Countries in the World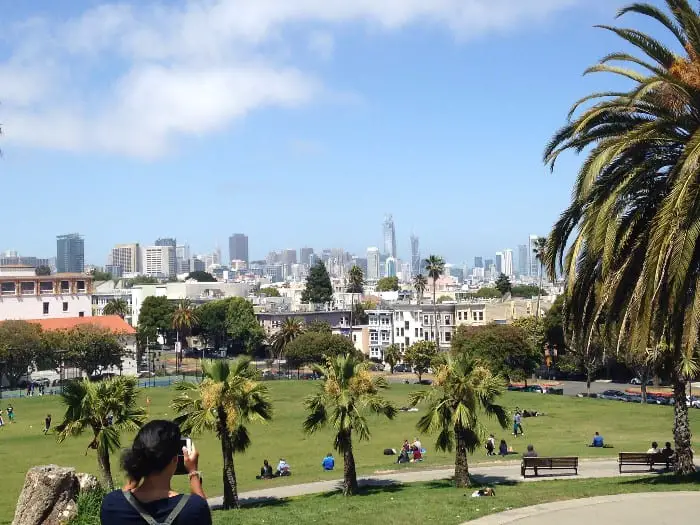 San Francisco, USA
$65-80 is roughly equal to £50-61 or €58-71 (as of March 2022)
These are some of the most expensive countries in the world to travel in. Australia for example, despite its popularity with backpackers, is by no means a budget travel destination. Special deals on coach travel for backpackers helps soften the blow but unless you can get some work or free accommodation in Oz, you will need sizeable savings of over $6,000 if you fancy just three months travelling there or in one of the other countries in this section.
Scandinavia is a particularly expensive part of Europe with a cluster of the world's most expensive travel destinations, although you can get by on much less by taking advantage of laws which favour those willing to camp.
USA is much like Canada in that you can probably get by on less than $70/day if you stay in one or two states. However trying to cover various different parts of the country will push your budget right up. The lack of budget accommodation options is the main reason it is ranked so far down this page as there aren't anywhere near as many backpacker hostels as you find in Europe.
Switzerland meanwhile may have nice mountains and cheese but is quite frankly a total rip-off!
---
---
Backpacking Budget Calculator – How was the table compiled?
The figures come from our own backpacking experiences, consulting with other travellers, listening to feedback from readers over the years. It would be really helpful if anyone reading this post, comments below to share their own experiences in countries listed above that they have visited recently. Please try to be constructive in your criticism though, as every person and every travel experience is different and we're well aware that significant changes may have taken place in some countries since 2019 when we last updated this. Even during "normal times", it's impossible to ever give a 100% definitive figure for any country.
Where none of the above has been possible (we don't know anyone who has been to Uzbekistan lately) the data comes comes from consulting several sources to come up with hopefully a realistic figure. There are some good reference points that are worth checking and sites such as Budget Your Trip and Be My Travel Muse may also aid you in the process of budgeting for your next adventure although the wide range of figures quoted online makes it a frustrating task. Lonely Planet's shoestring guides are also a useful tool for anyone planning an extensive trip in one region, but remember pre-2020 guides may now contain a lot of out-of-date information.
Things to Consider when using this table to Budget for a Trip
What kind of Traveller are you?
Remember these backpacking costs are based on staying in a budget hostel, travelling by local transport and eating and drinking in local restaurants or street stalls. If you are more flashpacker than backpacker you can expect to spend more than this. If you've got a knack for shoestring travel then you may be able to get by on slightly less, particularly in the more expensive countries where couchsurfing or hitch-hiking can really cut down your costs.
Check out this excellent guest post on how to travel on a small budget for more money-saving tips.
Regional Variation
Prices can vary significantly within countries, for example capital cities are often very expensive. The same applies to popular package tourist regions such as Cancun in Mexico so bear this in mind when planning your trips.
China, Russia, Indonesia and Malaysia are examples of countries where there are huge regional differences in prices – sometimes to the extent where certain regions are twice as expensive as other parts of the same country. This tends to be the case more in bigger countries but not always. Britain for example is considerably cheaper outside of London and the South of England.
Pace of Travel has a big impact on overall backpacking costs
Staying in one place for longer or travelling in just a small part of a country will see you get by on less than if you are travelling longer distances and moving on every day or two. In this table we are basing it on solo travellers moving around once every two or three days.
Travelling Alone or with Others?
Couples or friends travelling together may be able to make some significant savings as generally you can split costs on accommodation and taxi/tuk-tuk rides. Therefore it should be slightly easier for you to stick to these budgets if you are travelling with at least one other person.
Pre-Trip Expenses
Also realise that you are going to have to spend quite a bit on your trip before you even leave home on things like flights to/from the region you are heading to. You should also factor in the cost of any necessary vaccinations, visas and travel insurance. These expenses are NOT included in the figures on this page as clearly we don't know where you are coming from or how much those things might cost in you.
We have a separate post on the best travel insurance options for backpackers which should help you figure out how much insuring your trip may cost.
Reduce your Backpacking Costs by Working as you Go
A good way to truly make your money go further and therefore make your trip last longer is to use Worldpackers, an excellent platform for finding placements in 170 countries around the world. Essentially it allows you to use your skills in exchange for free accommodation and food, which will shrink your daily backpacking budget considerably.
Use the Promocode MYFUNKYTRAVELWP for a $10 discount when you sign up!
---
This page was lightly updated in March 2022 but the backpacking costs data has not been updated since March 2019. We plan to make another full update once things start to return to something like normal and travel becomes easier and more popular again right across the world.
---
World Budget Travel Table – Backpacking Costs in Different Countries