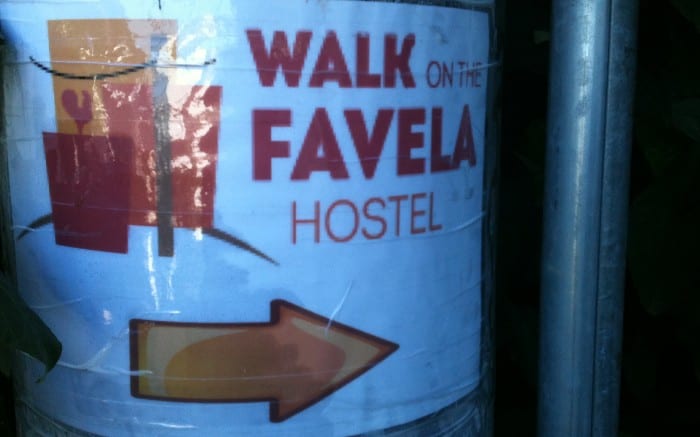 South America Cost of Travel – Suggested Daily Budgets for all Countries
This post details the estimated cost of travel in South America and all of its main countries. Read on for suggested shoestring and more comfortable backpacking budgets for all of the most visited countries in South America. On the whole it is a reasonably cheap part of the world to visit although regions such as Southern Chile and Argentina and most of Brazil are quite pricey.
---
How much does a trip to South America cost?
There's quite a wide variety between countries so calculating a South America travel budget can be difficult. Over the years of running this site, we've had various people disagreeing with the figures below. Some say Peru or Colombia are far cheaper than Ecuador for example. However consider that although the cost of food and accommodation may be similar or even less, you will spend much more on transport in the bigger countries like Peru, Colombia, Argentina or Chile as the destinations are far further away from each other. Ecuador is much more compact with just a few hours on a bus and only a few US Dollars separating most of the popular travel destinations.
On a similar kind of note, prices in Uruguay are comparable to anything you'll find in Brazil or Chile and can soar to Western European levels in places but the country is small so again you won't be spending any extra money on flights or expensive long-distance coaches.
South America Travel Costs on a Shoestring Budget
$20/day : Paraguay, Bolivia
$25/day : Ecuador, Peru
$30/day : Colombia, Argentina
$40/day : Uruguay
In addition, French Guiana, Suriname and Guyana are on the expensive end of the scale but they are so small, visitors often go for a specific purpose rather than on a general trip around the country so we haven't factored them in. In Venezuela, there are vastly different exchange rates so it can vary from being absurdly cheap to extremely expensive depending which one you can get. The country is suffering from a severe economic crisis right now with violent crime rife so it's probably not the best time to go in any case. Some travellers report spending as little as $10/day here by getting their hands on the local currency rather than the one geared to tourists and foreigners.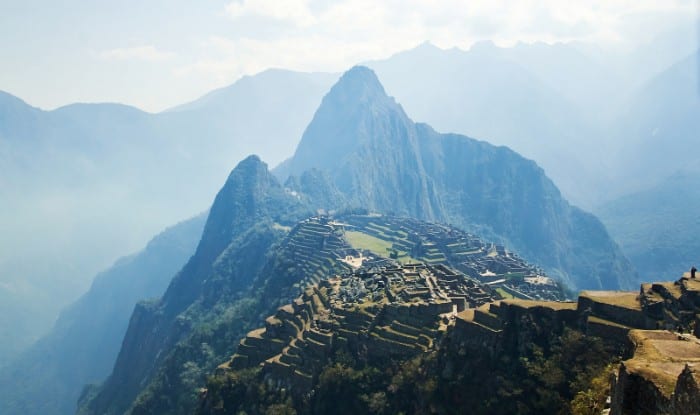 Also it's well worth noting that prices can really sky-rocket around real tourist hot-spots like Rio de Janeiro, Machu Picchu and the natural wonders of Patagonia. A trip to Machu Picchu alone can easily blow your Peru budget in just a few days with reports suggesting the entrance fee alone has gone up to a ridiculous $70. Therefore please take these figures as a guide and not as the definitive answer as every person and every trip is different.
Shoestring Budget for 1 to 6 Months in South America
1 month – £800,  €900, $1000
2 months – £1600, €1800, $2000
3 months – £2400, €2700, $3000
4 months – £3200, €3600, $4000
5 months – £4000, €4500, $5000
6 months – £4800, €5400, $6000
(Figures loosely based on exchange rates as of January 2019. Use Dollars as a base and convert it to your currency on current exchange rates if you're reading this much further in the future)
A figure of $1000 per month is a reasonable starting point for a shoestring budget for the region. Visit predominantly the Andean region of Peru, Ecuador and Bolivia and you can get by on less. Spend more time in the South of the continent or Brazil and you will probably need more than this.
As mentioned earlier actual transport costs are quite high so longer trips or ones that involve visiting only a few countries will give you better value for money. If you want to get by on a cheaper budget, it's possible but you'll have to consider hitch-hiking/camping/couchsurfing etc. which on the whole are viable options, especially in the more expensive countries.
More Comfortable South America Backpacking Budget
$30/day : Bolivia, Paraguay
$35/day : Ecuador,
$45/day : Peru
$50/day : Colombia, Argentina
$60/day : Uruguay
$65/day : Chile,
$70/day : Brazil
First-time travellers or anyone not willing to really to forgo any almost any form of luxury might be wiser to use the above figures as a more realistic budget. By upping your allowance, you will have far more room for doing lots of extra trips and excursions that a shoestring traveller may not be able to afford. It will also give you more freedom for taking flights to cut down on those long hours on buses.
Remember there will still be extra expenses on top of this in terms of sorting out flights to/from the region. Many travellers opt to head there via USA with Miami a popular stop and home to some of the better value flights to South American countries, particularly Colombia. Read our backpacking budget for the USA to find out costs there.
The cost of vaccinations, visas, travel insurance and any other pre-trip expenses are also not included in these figures.
For affordable medical travel insurance, we recommend SafetyWing.
---
Travel and Work in South America
If you're worried about not being able to stick to the budgets above, then this might be for you. Worldpackers is a platform that enables travellers to find placements across South America and in other parts of the world. While you won't get paid, you get to experience life in another country and can be provided with free accommodation, food and other benefits, which will allow you to spend longer in South America and spend less money. You can also use the platform to find volunteering projects.
Use the Promocode 'MYFUNKYTRAVELWP' for a $10 discount when you sign up!