We're going to take a look at the cost of living in South America, as of 2023. We'll compare countries and the biggest cities in the continent using data from real people living across the region. This should help to highlight the cheapest places to live in South America, as well as some of the most expensive.
For the purposes of this article, we will only consider the ten most populated and best known countries in the continent. There isn't enough widely available data to provide reliable estimates for Guyana, Suriname and French Guyana – the three small countries that are situated between Venezuela and Brazil.
For the South America cost of living indexes below, we've used data from Numbeo and Livingcost.org as a rough guide to help show which the most expensive and cheapest countries to live in South America are. The indexes aim to cover rented accommodation and all typical living costs such as buying groceries, transport costs and evenings out. However they are more designed to be an easy means of comparison rather than an accurate estimate of what you would spend given that will be dependent on your personal circumstances and lifestyle.
The data on this page does not cover the cost of health insurance which will largely be dependent on your age and other factors. You can get a quick quote from SafetyWing in under a minute for an idea of how much that may cost in your case.
---
What are the cheapest places to live in South America?
---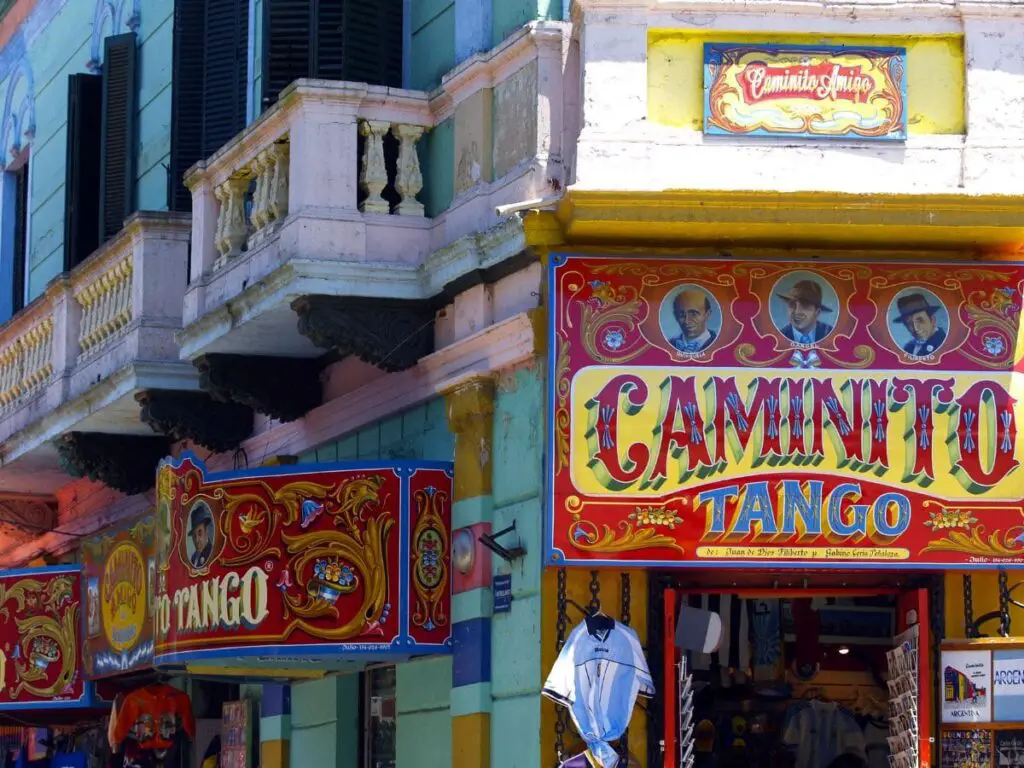 Cost of Living in South America (2023) – Country Comparison
| | |
| --- | --- |
| Country | South America Cost of Living Index ($US/Month) |
| Chile | 1100 |
| Uruguay | 990 |
| Brazil | 960 |
| Venezuela | 790 |
| Ecuador | 720 |
| Colombia | 670 |
| Peru | 620 |
| Bolivia | 620 |
| Argentina | 600 |
| Paraguay | 590 |
For the table above, in each case we've taken the average of the estimated cost of living in 2023 in the five largest cities in each country (where sufficient data was available). According to our research, Paraguay is the cheapest South American country to live in. However you can also find really affordable living and pretty comparable costs in Argentina, Bolivia and Peru while Colombia and Ecuador are also great value, by most standards.
Those are the least expensive countries in South America with costs in Venezuela slightly above those, although in truth very few foreigners move to live there. There is only really a truly significant hike in affordability when you get to the top three.
When based on data from the five largest cities, Chile ranks as the most expensive country in South America. Brazil and Uruguay are the other two countries with relatively high living costs when compared to the rest of the continent although much will depend on the exact place you live with some significant regional variation.
For example, it's certainly possible to find provincial cities in Chile and Brazil that offer living costs more in line with some of the big cities in the most affordable countries. Meanwhile Montevideo is significantly more expensive than the other main cities in Uruguay and brings its average up considerably. The next section will narrow things down to the cost of living in individual cities across the region.
What are the most expensive & cheapest cities to live in South America?
| | | |
| --- | --- | --- |
| City | Country | South America Cost of Living Index ($US/Month) |
| Montevideo | Uruguay | 1350 |
| Santiago | Chile | 1200 |
| São Paulo | Brazil | 1150 |
| Rio de Janeiro | Brazil | 1000 |
| Brasilia | Brazil | 1000 |
| Caracas | Venezuela | 950 |
| Guayaquil | Ecuador | 850 |
| Lima | Peru | 850 |
| Salvador | Brazil | 850 |
| Fortaleza | Brazil | 800 |
| Cuenca | Ecuador | 800 |
| Quito | Ecuador | 750 |
| Santa Cruz | Bolivia | 700 |
| La Paz | Bolivia | 700 |
| Buenos Aires | Argentina | 700 |
| Cordoba | Argentina | 700 |
| Asunción | Paraguay | 700 |
| Medellin | Colombia | 700 |
| Bogota | Colombia | 700 |
| Cali | Colombia | 600 |
We've used the same sources and methods for the South America city cost of living index above, this time looking at 20 of the largest cities in South America.
As you can see, the major Colombian cities currently rank amongst the very cheapest places to live in South America, at least in terms of the larger urban areas. Bogota is one of the cheapest South American capitals, along with Asunción and Buenos Aires which like all of Argentina has been badly affected by economic instability and the rapid devaluation of its currency which has in turn made it cheaper for foreigners. That's particularly true for those able to make a living by working remotely and earning in another major international currency such as the US Dollar.
Medellin is another very popular digital nomad destination where you should be able to save money while enjoying higher quality of life than you'll find in many of the other cities that offer the very lowest cost of living in South America. It's worth noting that you can certainly find cheaper South American cities than Cali at the very bottom of the table above, but you may have to settle for living in a much smaller town with most likely very few foreigners and potentially not much in the way of entertainment and other services.
At the other end of the scale, we once again head to Uruguay, Chile and Brazil to find the most expensive places to live. Montevideo ranks well for safety in a continent where lots of the big cities have many dangers, but it's also the most expensive city in South America and indeed the most expensive place to live in all of Latin America. Santiago and São Paulo aren't far behind with the highest living costs in Chile and Brazil respectively.
Factors to consider when budgeting for life in South America
Unstable economies & currencies
The figures above were calculated in June 2023, but there are some limitations to this or indeed any South American cost of living data you may find on the internet due to economic instability and fluctuating currencies. Argentina is perhaps the best example with pretty much constant devaluation over the past two decades. Its currency has halved in value against the US Dollar when compared to only 12 months ago. 
As a result, prices are constantly changing and you'll most likely benefit from having savings and preferably earning in a more stable currency if you head to Argentina, where the minimum wage is less than 400 US Dollars/month. There are similar problems if you go to Venezuela, but there are more stable currencies in Bolivia, Peru and Paraguay while Ecuador uses the US Dollar.
Everything from negotiating rents to paying for taxis and market goods will often be cheaper for locals in South America, but speaking the local lingo is a major advantage and will help you cut costs down towards that level. If you can't speak Spanish well (or Portuguese in Brazil!), you'll have a much harder time when it comes to getting the best deals as there are few places in the continent where English or other foreign languages are widely spoken. It's something to factor in when budgeting for living in South America, as well as considering how quickly you'll be able to integrate into everyday life.
It is really important to do your research into accommodation costs before moving to South America as these can vary wildly even between different barrios in the same city. That's certainly true in Brazilian cities like São Paulo and Rio de Janeiro where if you wish to live in a really good, safe neighbourhood then you may need to seriously increase your accommodation budget which could easily push your overall living costs well past the figures quoted in the table above.
Much will depend on your appetite for risk, as although it can at times be unfair, the continent's dangerous reputation is not entirely undeserved. A quick look into flats may show up some bargain rates, but the cheapest rent in South America will often be found in the most dangerous neighbourhoods where those that look obviously foreign are often advised not to even visit let alone live.
Much will also depend on your circumstances and motives for moving to South America. If you're somebody looking for an affordable base that will allow you to do lots of trips to other parts of the continent, it's worth considering that the cost of travel in South America is impacted on by high international airfares with limited options in terms of budget air travel, at least beyond domestic routes. Given the vast distances involved, flying is often your only option if you want a short break and if you're looking to do a trip every couple of months for example, that can significantly push up your overall costs.
Cost of living in South America vs US
Overall though, it's worth remembering that even some of the most expensive places to live in South America aren't too pricey when compared to living costs around the world. Were we to include the United States in the cost of living country chart at the top, it'd average out at $2630/month for the five largest cities using the same method. Even Chile works out at only 42% of that figure while the major US cities are over four times as expensive to live in when compared to some of the biggest cities in Argentina, Colombia and Peru.
Where can you combine low living costs with a high quality of life?
We have a separate piece looking at five of the best cities to live in South America which highlights some of the best options. There are many factors to consider when moving to South America. If you're looking for big city living then Buenos Aires perhaps ranks as the most vibrant place to be and certainly offers low living costs but may not be a great option for those seeking permanent employment given wages are typically higher and jobs more stable across the Río de la Plata in Uruguay.
If you want to avoid some of the dangers of South America's megacities, finding a smaller base may be a good plan and may even enable you to live for even less. Ecuador has some good options for this and also benefits from having a Dollar economy and some pretty relaxed immigration laws. Baños and Cuenca are nice options there while there are small villages and towns on the coast such as Montanita which have sizable expat and international communities.
---
This look at the cost of living across South America was published in June 2023.
---
Cost of Living in South America – What are the cheapest places to live?