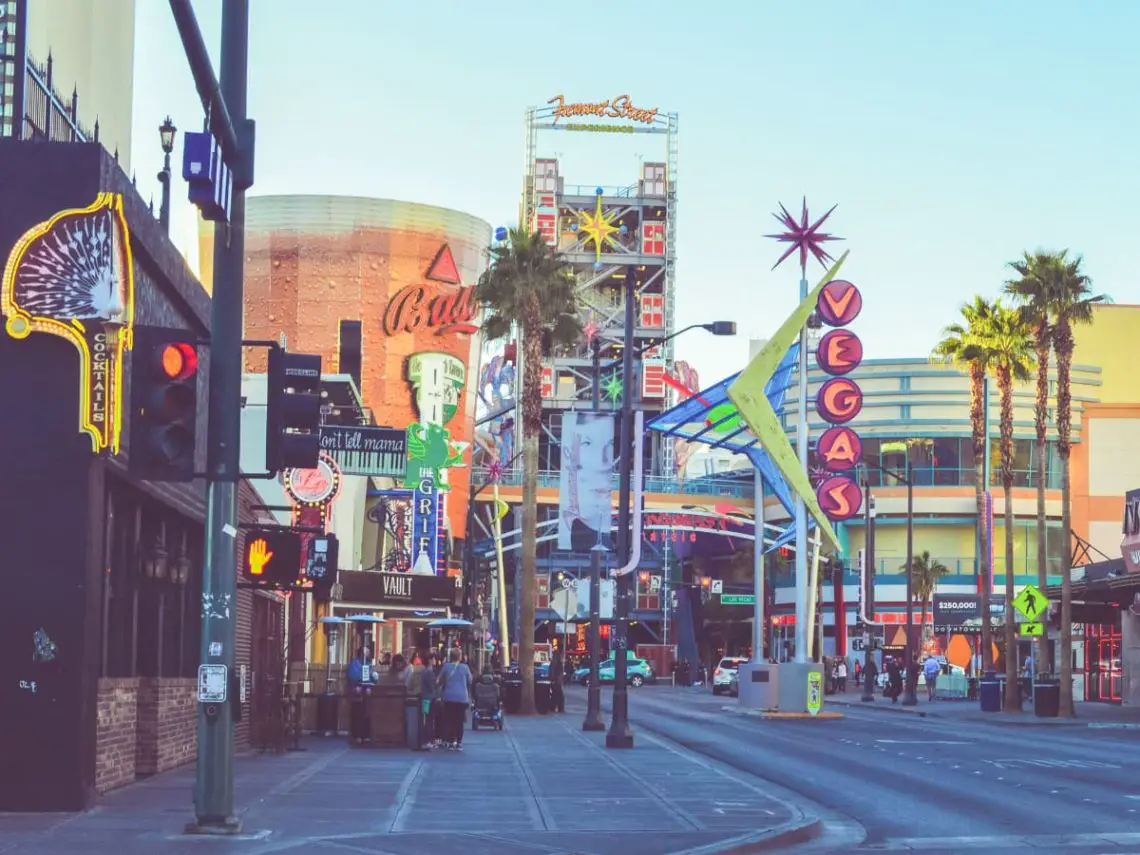 5 American Cities that are cheap to live in & offer a high Quality of Life
The United States of America is a vast country and the cost of living varies enormously between different states. In this post we'll look at some of the best and cheapest cities to live in the USA. There are five options listed below that try to find a balance between affordability and a high quality of life. We also have a table featuring the estimated cost of living in different American cities including all of the country's major metropolitan areas.
---
5 of the Best & Cheapest Cities to Live in the USA
---
Austin, Texas
Austin is the most liveable city in Texas and is particularly popular with young people and anyone who likes an alternative scene which isn't always easy to find away from the major American cities on the coasts.
The city is the self-proclaimed live music capital of the world and has undergone quite a transformation over the past few decades. While it is the state capital, Austin was for long periods a relatively sleepy college town with less life than you could find in the larger Texan cities of Houston, Dallas and San Antonio. However it seems to get more vibrant with each passing year and people from all over the US and beyond continue to move to Austin with its warm climate and welcoming reputation other major draws.
Texas is also one of the cheapest states to live in the USA. The cost of living in Austin is increasing but remains more or less on a par with that of Houston and Dallas and is considerably cheaper than many major US cities in other parts of the country.
Estimated Living Costs* – $1600/month
*The estimates in this post are based on what an individual person may spend in a typical month and are designed to cover all living costs and the cost of renting shared accommodation. However clearly the exact figure will vary a lot between different people as everyone's spending habits and idea of what a comfortable life entails is different. Therefore please only take this a very rough guide, more designed to be a means of comparing the different cities rather an accurate estimation of what YOU would spend if you lived in these places.
If you're sharing a house with several other people and are willing to live in a cheaper area, you may be able to get by on less than the figures quoted. That being said, it will be very easy to spend considerably more if you want your own home in a nice area whilst enjoying an active social life with lots of daytime activities and evenings out.
---
New Orleans, Louisiana
New Orleans is famous for its party culture and Mardi Gras celebrations. Like most US cities, it also has a darker side but if you research the city properly, it can be a great place to live as well as visit.
There are many things that set New Orleans apart from other American cities and give it a really distinctive feel and local culture. From the sound of jazz music to its French influences and world famous food and cocktails, the city swings to a different beat. Even the homes are often in a distinctive style, many boasting an old world charm in a city that recently celebrated its 300th birthday.
Given all that New Orleans has going on, it is surprisingly good value to live in. However if you are a digital nomad or remote worker looking to spend a few weeks or month in the city around Mardi Gras, you can expect to pay a bit more as short-term accommodation costs do rise during this period.
Estimated Living Costs – $1700/month
---
Denver, Colorado
With living costs of around $1800/month according to our research (details below), Denver falls more into the mid-range category in terms of the cost of living in the US. However you can still currently save around $1000 each month by living in Denver as opposed to New York or San Francisco.
Denver is a great option for anyone who wants the benefits of living in a city but also wants easy access to the great outdoors with the city lying just east of the stunning Rocky Mountains, home to a range of hiking, skiing and snowboarding options. It's another city that is developing quickly with increasingly more people picking it as their new home.
It is worth noting that accommodation prices are rising in Denver and that is a large percentage of the cost of living for anyone in the United States. You'll almost certainly need to be sharing a property to keep your costs at $1800 but if you don't mind living well away from downtown, you should be able to find a reasonable deal.
Estimated Living Costs – $1800/month
---
MFT Recommends – Unless you have an American bank account, getting a Revolut Card before you move to the USA will help you avoid hidden fees and save money, at least in those early days before you open a local account. If you only intend to stay in the US for less than a year, you should be able to get by just fine with Revolut as you will be able to pay for things directly in Dollars using it.
---
Philadelphia, Pennsylvania
Philadelphia is another city that may only be regarded as "cheap" by American standards but in relative terms it is considerably more affordable than the other major cities in northwest USA.
According to resident data, you can save around $500 per month by living in Philly rather than the non too distant Boston or Washington DC and around $1000 per month when compared to New York. If you're only planning to live in the USA for a year or less, basing yourself in Philadelphia will enable you to easily visit those destinations but avoid the high cost of living that comes with them. We have a separate post on the cost of travel in the USA with more details on typical travel expenses across the country.
As the largest city in Pennsylvania and sixth-largest in the country, you'll need to be somebody who enjoys living in a major metropolitan area. It's certainly true that Philly can be a bit rough around the edges with high crime rates in some areas. You'll really need to do your research in terms of choosing the right neighbourhood but despite its size, some of the most popular areas are very walkable and it is also one of the USA's most bicycle friendly cities.
Estimated Living Costs – $1800/month
---
Las Vegas, Nevada
Vegas is one of the most famous travel destinations in the USA, if not the world. Given that you may be surprised by just how affordable a city it is to live in, providing you don't have a gambling problem and manage to stay away from the Strip and its many tourist traps.
Living in Las Vegas is a slightly surreal experience as it's not like anywhere else on earth. It's a truly 24-hour place, even away from the very heart of the city and while you'll soon grow used and perhaps bored of the wild antics of its rowdy visitors, those mundane Monday and Tuesday nights where you used to live will soon seem like a thing of the past.
Other positives to living in Las Vegas include mild winters and very little rainfall while there are a huge range of activities that you can do in the Las Vegas Valley from mountain biking and trekking to kayaking and horseback riding.
Estimated Living Costs – $1550/month
---
Find Work Placements in USA
Join Worldpackers ($39/year using our discount code) to get access to several hundred work exchange programs across the US which can help you cut down the high accommodation costs for a period if you're only looking for a short to mid-term stay in the country. There are large numbers of farm, hotels and guest houses that will let you stay for free in exchange for some assistance (examples include housekeeping, gardening, yoga teaching & many more).
---
Cost of Living in the USA – Cities Compared
For the table below (and figures above), we've used numbeo's cost calculator as a guide to work out the estimated cost of living in American cities. The cities we have chosen include the ten largest cities in the USA plus ten others which tend to be viewed as more favourable places to visit or live.
You can clearly see just what a range there is in terms of living costs in the USA. The expensive cities of New York and San Francisco are way out in front and anyone considering moving to either would be wise to have a well-paying job already lined up, significant funds or another source of income. The cost of living in those cities is over double what it is in some other American cities such as Memphis, the cheapest of the 20 cities we looked at.
| | |
| --- | --- |
| City | Estimated Cost of Living (Monthly in USD) |
| New York | 2850 |
| San Francisco | 2850 |
| Boston | 2350 |
| Washington DC | 2300 |
| Seattle | 2250 |
| San Jose | 2250 |
| Los Angeles | 2200 |
| San Diego | 2100 |
| Chicago | 2000 |
| Miami | 1950 |
| Denver | 1800 |
| Philadelphia | 1800 |
| New Orleans | 1700 |
| Dallas | 1600 |
| Austin | 1600 |
| Houston | 1550 |
| Las Vegas | 1550 |
| Phoenix | 1500 |
| San Antonio | 1450 |
| Memphis | 1350 |
Remember that the estimated monthly figures themselves are designed to be just a guide as each person's situation and spending habits will be different. They are intended to cover the cost of renting accommodation and all living costs.
The cost of health insurance is not covered by any of these figures as it will vary considerably depending on age and other factors. If you're a digital nomad, remote worker or anyone else looking to move to the US for a period of time, we can recommend SafetyWing – a well reviewed company who offer affordable digital nomad and global health insurance, even during a pandemic!
There are even cheaper cities to live in the USA than the ones quoted above. If saving money and affordability is your number one factor, then consider one of the smaller towns or cities in one of the southern or central states such as Texas, Arkansas, Tennessee or Missouri.
---
This post on the cheapest cities to live in the USA was published in November 2020.
---