We're going to take a lot at two of the biggest work exchange platforms and see how they compare. Both Worldpackers and Workaway are very popular with backpackers and independent travellers looking to find casual work on the road – whether that be to have new experiences and develop new skills or simply to save money on accommodation and food. In this Worldpackers vs Workaway review and comparison, we'll highlight some of the main differences.
Before we do that, it's worth noting that they are actually remarkably similar platforms and Worldpackers and Workaway work in similar ways. They both fundamentally do the same thing which is to connect their members with hosts who are offering some form of work exchange. Essentially you will get free accommodation, meals and sometimes other perks such as free trips and excursions in exchange for committing a certain number of hours each week to the tasks outlined in the placement.
If you're somebody planning to travel for a long period (for example 6 months or a year) and are committed to finding lots of work exchanges to help your funds go further, there is no reason why you can't sign up to and use both platforms. If your trip is shorter or you'd prefer the simplicity of just using one, this post may help you decide whether Workaway or Worldpackers is best for you.
---
Worldpackers vs Workaway – Similarities & Key Differences
---
Costs: Worldpackers vs Workaway
Neither Worldpackers nor Workaway is free to use and the first key similarity between the two is the price. The Worldpackers cost is the same as the Workaway cost, although you can get $10 off the annual membership of the former by using the discount code above which you can also find in our full Worldpackers review.
In all cases, the annual membership will give you full access to the placements on each platform and you'll be able to fill out your profile and start applying for roles once you have signed up. Both Worldpackers and Workaway have the option to join as a couple or two friends which works out cheaper per person and is great for anyone travelling together who wants to avoid a situation where one of you gets approved for a placement but the other doesn't.
Worldpackers has an additional tier which includes additional benefits such as extended insurance, a discount on World Nomads travel insurance, 30% off Babbel's language learning subscription as well as access to their academy content which includes lessons on making a living on the road. The cost of this tier is $99/year for solo travellers and $119/year for couples/friends but again you can get a $10 discount using the code outlined above.
Verdict – Worldpackers is cheaper if you use the promo code and has an additional tier which may be beneficial to travellers who are looking for a bit more security in terms of additional insurance and are committed to the idea of doing lots of work exchanges and trips over the next 12 months.
How many placements are there to choose from?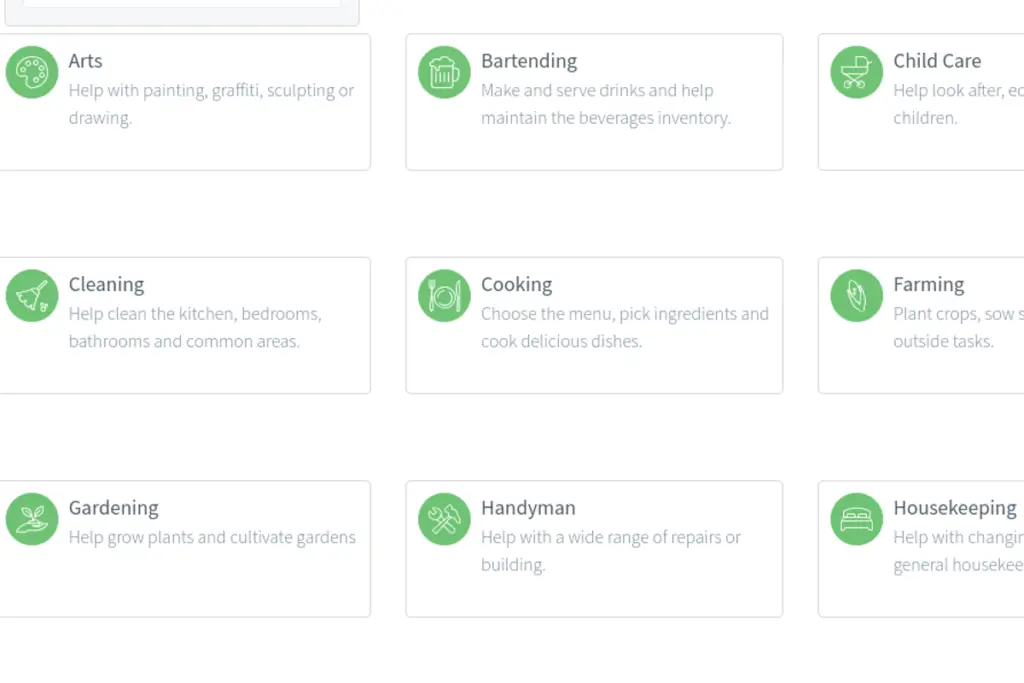 The actual process of setting up your profile and applying for placements is similar on both Worldpackers and Workaway. In both cases, your chances of acceptance will increase once you have done a few placements and have some positive feedback to your name.
You can find some differences though in terms of the number of placements available and the location of those. Workaway's website claims to offer "over 50,000 opportunities in more than 170 countries worldwide". Worldpackers meanwhile say they have "thousands of hosts in more than 140 countries".
We did a little bit more digging and as of October 2022, these are the number of opportunities on Worldpackers and Workaway in each continent:
| | | |
| --- | --- | --- |
|   | Worldpackers | Workaway |
| Europe | 1,248 | 10,000+ |
| South America | 1,730 | 3,346 |
| North America | 590 | 4,117 |
| Africa | 605 | 735 |
| Asia | 596 | 2,372 |
| Oceania | 33 | 3,620 |
Both clearly have a global presence but Workaway does appear to have more placements to choose from and the difference is really stark in somewhere like Oceania where Worldpackers has only 33 placements – not a lot in such a huge area! You don't need to be a member to view placements on either platform, so you can do your own research into this and look at the options in the specific country or even cities you are planning to visit before deciding whether Worldpackers or Workaway is the right choice for you.
It can be hard to gauge how many of these placements are truly active though and there are plenty of Workawayers who complain about very low response rates. By contrast Worldpackers claim "97% of members who send 3 applications receive responses from hosts". 
That's also slightly misleading in that a response is not quite the same as a positive response and it will obviously depend a lot on how good a job you do of filling out your profile and applying for suitable placements. Overall though, it does feel like Worldpackers do a better job of ensuring they have active hosts who will at least get back to you.
Verdict – Workaway wins in terms of the sheer number of opportunities, particularly in Europe. There are also some parts of the world such as Oceania where the lack of placements effectively rules Worldpackers out as a really viable option. However most independent reviews tend to point towards a more positive experience of applying for placements and higher success rates on Worldpackers.
Are these trustworthy, legitimate platforms?
Yes, both Worldpackers and Workaway are legitimate, trustworthy platforms that have many years of experience of helping travellers find work exchanges. Indeed this is not a particularly new concept with Workaway having been going for more than 20 years already while Worldpackers is slightly younger having been founded in 2013.
The review system, which is slightly more transparent on Worldpackers (who also have a stricter vetting process for potential hosts), helps provide safety and trust between hosts and travellers. It's not dissimilar to staying in an Airbnb or using Couchsurfing where you can be pretty confident that a host with a very high number of positive reviews is going to offer a good, safe experience. Staying with a new host or one with limited reviews may resemble a slightly bigger leap of faith on your part but both Worldpackers and Workaway take steps to ensure the safety of their platforms.
Those worried about what to do if things go wrong, may be reassured more by Worldpackers which has the better options when it comes to support with an exclusive internal chat feature where you can get real time help. Their insurance package can also result in you getting a free three night stay in the area if you have to end your placement because the host is entirely at fault.
Verdict – You can trust both platforms but overall Worldpackers wins in this department with a slightly more open, transparent system and better support should you need it.
Work Conditions
While on Worldpackers, all positions are voluntary, you can get paid on Workaway although those roles aren't that easy to find and are usually more competitive. While typical volunteer roles for charities or community projects are obviously unpaid, profitable businesses on Workaway are encouraged to offer at least the minimum wage in their country. 
There are also slightly lower working hours limits on Workaway with 5 hours, 5 days per week the norm. Worldpackers placements vary. You can find ones where you are only required to do as little as 15 hours per week but there are some hostel roles for example that are more like 30 and with no salary on offer, it does feel as though some businesses use the platform as a means of getting free labour.
Verdict – Workaway is the winner here with some paid roles, although like Worldpackers, it is still primarily a work exchange platform where your work is usually rewarded with a bed and some food rather than money.
Connecting with other Users
Workaway has a "find a travel buddy" tool which allows its members to find others with similar travel plans. It's a good option for anyone travelling alone looking to make buddies to do placements together with.
Worldpackers doesn't have the same function as such but it does have a pretty cool interface and you can reach out to any member once you have joined. It also has what feels like a much more active community so you may have more joy getting responses there.
Verdict – Workaway's tool is a nice option to have but this one feels more like a draw given the Worldpackers platform has a more sociable vibe with a more responsive community.
Worldpackers vs Workaway: Which is better?
Overall, Worldpackers perhaps slightly has the edge with a nicer platform, an active and engaged community where it's a bit easier to find placements if you're just starting out and have limited working or volunteering experience. However there are certainly countries and regions where they don't have a huge amount of options to choose from, in which case Workway may be the better option.
For anyone on a gap year type trip to many different destinations which will involve a whole year of travelling or pretty close to it, the most cost effective approach may simply be to sign up to both and maximise your options. The total cost would be $88 for a single traveller in that case if you sign up to Worldpackers using the discount code.  In most countries, it will only take one week-long placement, for you to save enough on accommodation and food via a work exchange to make the membership fee more than worthwhile.
Ultimately though it will depend on what you put in and how committed you are to the idea of doing work exchanges. In both cases, you will need to put time and effort into filling out your profile, researching suitable placements and writing appropriate applications. 
A bit of patience will also be needed as it's not always easy to land placements as a new user but most people who really invest time into doing it right, will agree that both Worldpackers and Workaway are worth it. Both offer a really wide variety of potential experiences and options for work exchanges that just aren't that easy to find using other methods.
---
This look at two of the best work exchange platforms was published in October 2022.
---
Worldpackers vs Workaway – How do they compare?