It has never been easier to volunteer abroad for free. With so many affordable international flights, anyone can find themselves on the other side of the world in just a couple days. And with the widespread reach of the internet and social media, people can chat and connect with others around the globe instantly.
Because of these facts, volunteering abroad is extremely accessible for people of any age. However, many young people don't have a lot of money, or they're in large amounts of student debt. Luckily, it is possible to volunteer abroad for free if you choose the right program.
Many of the well-known, established volunteer companies and NGOs charge a hefty fee for a volunteer experience abroad. But there are some companies out there that promote a "work exchange", where you work in exchange for your accommodation and food. Using this method you don't have to pay a large fee and therefore you can effectively volunteer abroad for free!
One of these companies is Worldpackers. This international online portal is full of resources that allow you to volunteer abroad. Their website contains a large list of hosts in different countries that accept volunteers for a work exchange. You can also find blog articles and informational videos made by other travellers that will help you learn all about the Worldpackers experience and community.
---
5 Steps on How to Volunteer Abroad for Free
By Gabrielle Boucher 
---
Step 1: Choose your work exchange program
Visit the Worldpackers website and create an account. You can still browse through the website without an account, but you need to sign up to message hosts and access premium content. 
Now, this is an article about how to volunteer abroad for free, but rarely anything in the world is actually free. There is a $49 USD sign up fee for Worldpackers. However, this is one of the cheapest rates out there (and you can get $10 off with our Worldpackers promo code). Once you sign up, you can volunteer in as many places as you like without paying any extra fees for 1 year.
So paying $49 for unlimited volunteer opportunities is about as free as it gets.
When creating your account, include all your skills, qualifications, and work experiences. Make your Worldpackers profile like a resume. Showcase your best talents and your personality. Hosts will look at your profile when they are considering you for a position, so make it impressive!
Step 2: Volunteer abroad for free – Opportunities around the world
This step is super fun, and like I said, you can do this without even having an active membership. Browse through all the volunteer opportunities on Worldpackers and narrow down your search using filters like country, languages spoken, type of work, type of accommodation, and keywords. 
Some of the most popular types of work available are housekeeping, gardening, maintenance, web design, social media, painting and artwork, reception, bartending, childcare, animal care, photography, and more. 
The most common types of accommodation are hostels, hotels, homestays, farms, eco-lodges, NGOs or other local businesses. 
Hosts can be hostel owners looking for extra help with reception and housekeeping or just local families looking for some help around the house. You can help build new cabins at a bed and breakfast or create new sustainable technologies in a permaculture community. 
Maybe you want to help a new hostel paint their walls with fun artwork or volunteer at an animal shelter. Or maybe you want to help a local business with their website using SEO writing, graphic design, photography, and videography. 
Whether your passion is nature, culture, nightlife, animals, children, art, yoga, food, or anything else, chances are there is a work exchange out there for you. So have fun browsing and finding volunteer opportunities that spark your excitement. 
Step 3: Message Hosts and Plan Your Trip
When you find a work exchange that intrigues you and have an active membership, send a message to the host. This is like an informal cover letter. Explain why you want to volunteer with them, what your skills are and how you could help them, and list your availability. This will start a conversation where you and the host can get to know each other and plan the details of your trip. 
On each work exchange, the host will usually list their requirements. Some jobs require you to have experience, and some don't. Just be mindful of their job description when you message them. If you have no experience, emphasize that you're willing to learn.  Volunteering abroad is an amazing way to learn new things and hone your existing skills. So you can further your work experience or just have fun trying something new with Worldpackers.
Also be sure to discuss the terms of the work exchange, as every place is different. Some work exchanges include free meals, tours, laundry, transportation, and more. Some only include free accommodation. Just communicate with the host so you know what to expect. You can also message travelers who worked there before to ask them about their experience. 
Step 4: Confirm Your Volunteer trip and Book Flights
Many work exchanges have a time commitment that they require from volunteers. The average is a minimum 2 week stay, sometimes more or less. Just be clear on your availability when chatting with your host. Once you and your host agree on dates, you can get ready for your trip.
Book your flights, look into necessary visas, and consider travel insurance. Worldpackers does not cover flights, insurance or visas so that is up to you. Again, Worldpackers helps you volunteer abroad for free, but you still have to get yourself to and from your destination. Be sure to have some money saved to pay for your transport and any necessary visas. Even if you have to pay for a few essentials, this is still easily one of the cheapest ways to travel the world. 
Once you arrive at your work exchange, your expenses will be close to nothing. But having some money on you while volunteering is a good idea in case you want to pay for something outside of your work exchange, such as a day trip or eating out.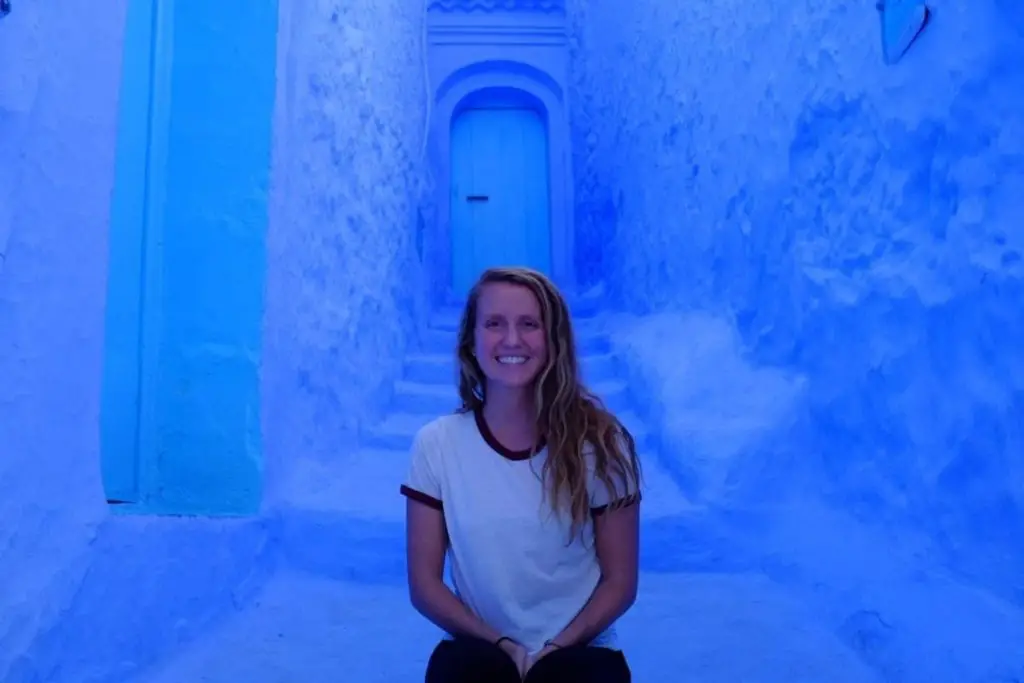 Step 5: Begin Your Journey as a volunteer abroad
Once all the preparations are covered, all that's left to do is start traveling and volunteering abroad. This is one of the most enriching and transformative things you can do in your life. 
You'll be living with locals in a new part of the world, immersing yourself in their culture and lifestyle. Be sure to work hard, make new friends, keep an open mind, and cherish every moment of this experience.
---
This post on how to volunteer abroad for free was published in September 2021
---
The Ultimate Guide on How to Volunteer Abroad for Free