By Capt. Lynn Jackson
Recently I decided it was time for another "off the beaten path" trip, which I enjoy as often as my finances will allow and as an independent female traveler. A friend recommended I take a look at the country of Nicaragua. My first reaction was "yikes"! Little did I know, The Corn Islands are located about 50 miles east of the Caribbean coast of Nicaragua and only about 1.5 sq miles in size, but an oasis of tranquility, and a refreshing break from the hustle and bustle of the U.S.
I arrived on Little Corn Island at sunset on a local Panga boat and all I could do was smile from ear to ear. This little island had more personality than anything I had come across in a long time. My captain was a local from Big Corn Island where my flight arrived late from flight delays in Miami and then in Managua and I had missed the last Panga boat departure. I had already paid for my accommodation on Little Corn so I was interested in any way possible to make the 17k trip before dark and save the expense of a room for the night.
My taxi driver hooked me up with a local friend with a tattered panga boat. Even though it took over an hour of preparation to retrieve fuel and get the poor vessel to run without sputtering and smoking, we eventually headed to the island of Little Corn and arrived just before dark. He dropped me onto the sand beach and the most unique tropical island complete with local dogs running loose, the smell of lobster grilling and music coming from one of the few cafe/bars. Lobster being the main export certainly was a plus right at arrival and dinnertime.
Hurriedly I checked in to my simple but clean room at Los Delfines Resort where I was looking forward to a nice cool shower. To my surprise the generator, which provides power to the village, had decided to take its own vacation and was expected to be down for two weeks. Now, you have to remember this is down near the equator in August and I'm from Florida and used to sweltering heat but hot doesn't come close to describing the temperature and the humidity. However I am used to third world travel so I took it as just a small inconvenience and luckily my hotel had a backup generator which kicked on from about 5 pm until about 2 am so I was good to go.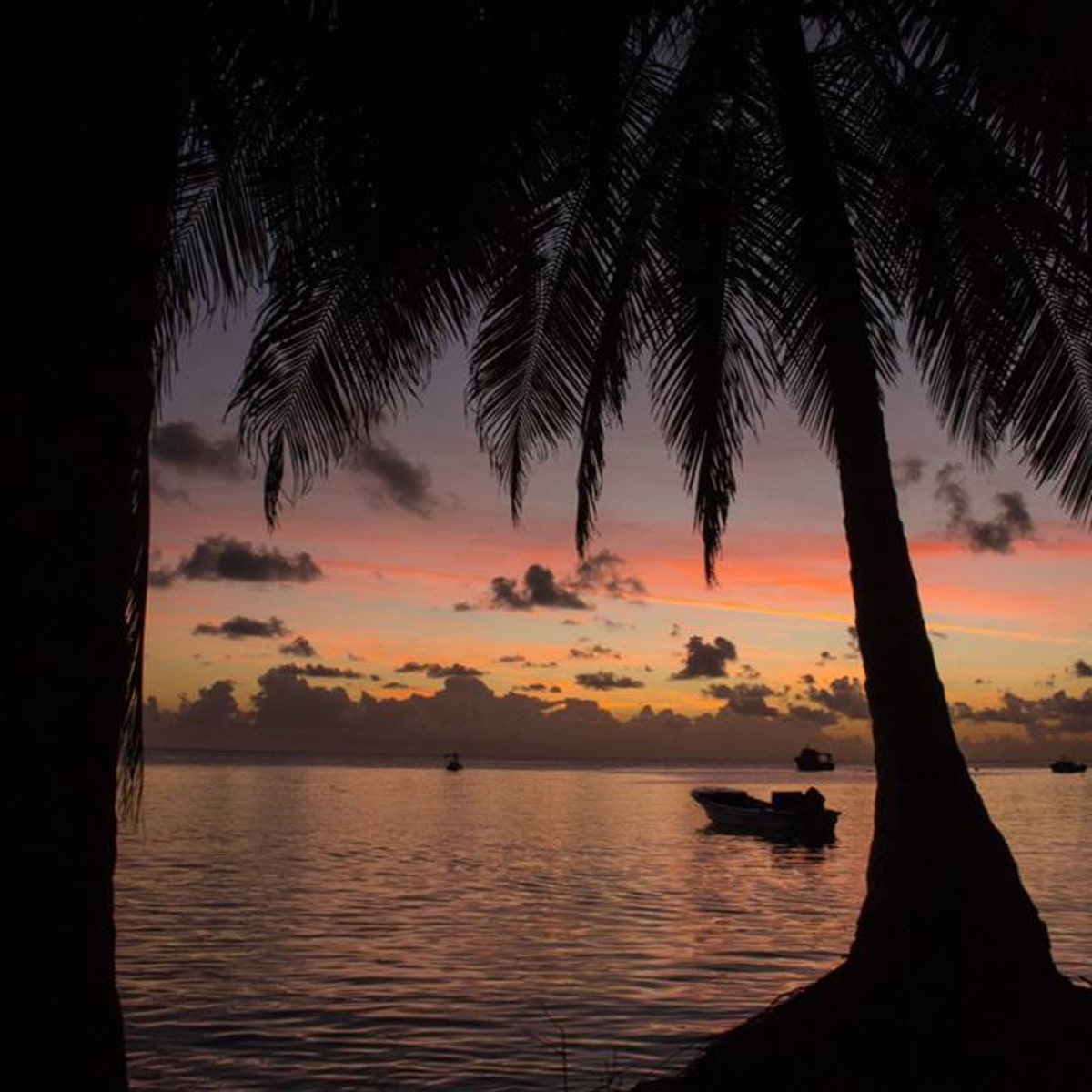 Ready for a beer or three and dinner, I headed for the first watering hole I could find. Little Corn is not what you would call a touristy island although I was very surprised at the large crowd I found at Tranquilo Cafe. There are no cars on the island which means no roads which means no street lights so I was glad I had done my homework and had brought my flashlight for walking after dark down the sidewalk.
I was welcomed by friendly, fast speaking locals, expats and those like myself, whom were on a new adventure in uncharted territory. What a hoot! Being a boat captain and longtime scuba diver I felt right at home on this lush, remote paradise minus the comfort of a/c.
The next morning I dropped by the dive shop where I met the crew and signed up for some diving. Being a dive master and considered a professional diver, I was given a really great deal on my diving and also a discount on my room which wasn't much anyway. Afterwards I headed down into the local village, only a few minutes walk away, where the learning center was and dropped off the stack of children's books I had found at a thrift store and brought as a donation.
This area where the locals lived and did business saddened me. The buildings pieced together, trash littered the sides of the concrete path which ran the length of that side of the island and the children played in filth but they seemed happy and living a simple life which I have grown to desire for quite some time. I followed the walk until it ended and headed to a secluded beach for some photos and down time.
Later that evening I had my second lobster dinner on the porch of one of the local women who dishes up one of the tastiest seafood dinners around. Miss Bridget came highly recommended but she had no outdoor lights while the generator was on the fritz. I am not sure she had any inside lights to cook by but I thoroughly enjoyed my candlelight lobster dinner for $7!
Next I was heading to Tranquilo Cafe for a night out with $2 beers and some of my new friends and the many backpackers who were exploring the island too. Being a female and travelling alone, I sometimes get funny looks or a shocked expressions but I love to travel alone and here on Little Corn never did I feel uncomfortable or threatened or like a fifth wheel that sometimes came with being a loner. Of course, I am always aware of my surroundings and make sure I don't find myself in a seedy area alone and always keep my belongings close.
The Dolphin Dive Center where my dives were scheduled was busy the next morning where the manager and crew were getting our gear ready and in no time we made our way to the dive boat on the beach. Being a diver who has traveled and dived all over the Caribbean, I wasn't too impressed with the dives. It wasn't that they were not good dives but they were very similar to a lot of the diving I had done over the years. The water was warm and clear and that was enough for me to enjoy as well as everyone else aboard. Later in the week I made one of the night dives, which was spectacular with the unusual presence of phosphorescence that can be a real thrill for those who haven't seen it before.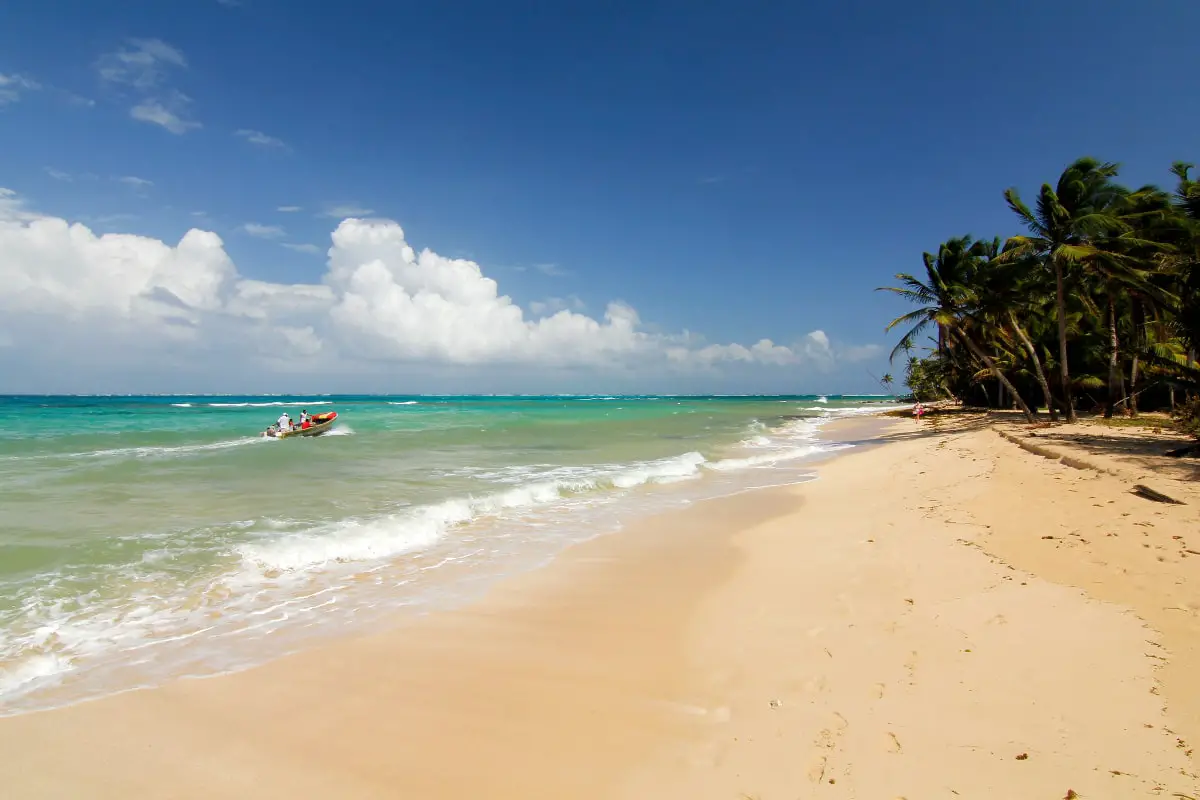 The following morning a short walk through a tropical path took me past some of the local women who offered meals on their front porches and in the yards for a small price. Local labourers were busy working on repairs to several shacks/homes and acknowledged my presence with a slight nod. On the other side of the island the colourful bungalows dotted the beach surrounded by hammocks, palm trees and white sand beaches while the waves lazily washed ashore.
My days were spent diving, snorkelling, exploring the island, reading in the waterfront hammocks and watching the kids play in the water with their friends and dogs. Afternoons were spent at one of the open-air cafes waiting for the generators to kick on to enjoy a cool shower and a short nap before the nightlife picked up.
The local fishermen could be seen every day sitting in the shade preparing bait for their lobster pots while the recently established police department's patrol woman stopped by the establishments making small talk. The community is also blessed with many supporters whom help and educate the locals on recycling, conservation as well as volunteers from Building New Hope who were aiding the dog population with baths, flea treatments, spaying and neutering as well as other vetinery services.
This was life on Little Corn and I hope to make it back again in the near future but I have learned a few things if I should go back: Travel extra light, bring good walking shoes because you will be walking where ever you go, don't bring your own dive gear as it's too much of a hassle, bring the bug spray (although the bugs were not bad at all while I was there) and make sure to bring your appetite for some wonderful seafood, rice, fruit and black beans.
---
Author Bio
Lynn Jackson currently resides on the Central Coast of Florida. She has spent her entire adult life on international travels across the Caribbean, Mexico and the Americas in search of the ultimate dive destination as well as a simpler life for the near future. Lynn is also one of few women who spent several years in the search for Spanish treasure off of the Florida Coast. She holds many dive certifications including Dive Master as well as her U.S Coast Guard 100-ton Master Captain license.
---
This article on Little Corn Island was published in December 2013.
---
Big Surprise on Little Corn Island, Nicaragua