On this page you will find our estimated cost of travel in Panama. Check out our suggested shoestring and more comfortable backpacking budgets for a country which acts as a linking piece between South and Central America. We also have info on the local currency plus typical prices for visitors.
---
---
Panama Cost of Travel in 2023
---
Shoestring Backpacker Budget
US$30/day (30 Panamanian Balboa)
As one of the richer countries in Central America, costs are generally a bit higher than in some places in the region, but not by much. For anyone backpacking Panama on a low budget, expect to spend roughly $30 per day. That should cover all your daily travel expenses such as the cost of accommodation (hostel dorm bed), transport and meals providing you are a bit savvy with how you spend.
It's not that difficult to stick to this kind of budget with tasty and cheap street food available all over the country, while tap water is safe here and you can save a few bucks by just filling up a bottle as you will need to drink lots of water given Panama is a very hot place.  The cost of accommodation is a bit higher than in many of its Northern neighbours and the temptation to indulge in Panama's nightlife, some of which is geared towards its wealthier visitors, can push your expenses up if you're not careful. However, maintaining this budget and still having a good time is not impossible by any means.
Overall, this Panama backpacking budget is slightly lower when compared to the cost of travel in Costa Rica, one of the more expensive countries in the region. $30/day is a fairly typical backpacking budget in Central America although if you spend most of your time in Nicaragua, Guatemala or El Salvador, you may notice a slight hike in prices when arriving here.
More Comfortable Panama Backpacking Budget
US$45/day (45 Panamanian Balboa)
Panama is not one of those Central American countries where the travel industry is almost entirely geared towards more budget-minded travellers. In Panama, there is the potential to indulge in a bit of luxury every now and then and by allowing for $45 per day you can do that.
The extra $15 could go towards a nice meal at night in one of the many fancier restaurants in Panama City for example or possibly a short stay in one of the nicer hotels or resorts. You will still have to be a bit savvy though, particularly in the capital which is a popular shopping destination so it'd be wise to set aside a separate budget for shopping if that's on your agenda.
The cost of some of the sites of interest and attractions are also relatively high for the region so if you're the sort who likes to visit museums and cultural sites on a daily basis that can also push your costs up and $45/day may be a more realistic budget.
In addition, if you're planning a trip to Panama's stunning San Blas Islands, your budget on those days may go even beyond that. Visiting San Blas on a budget is not particularly easily done so you may want to budget separately for those days if that's on your agenda when backpacking Panama.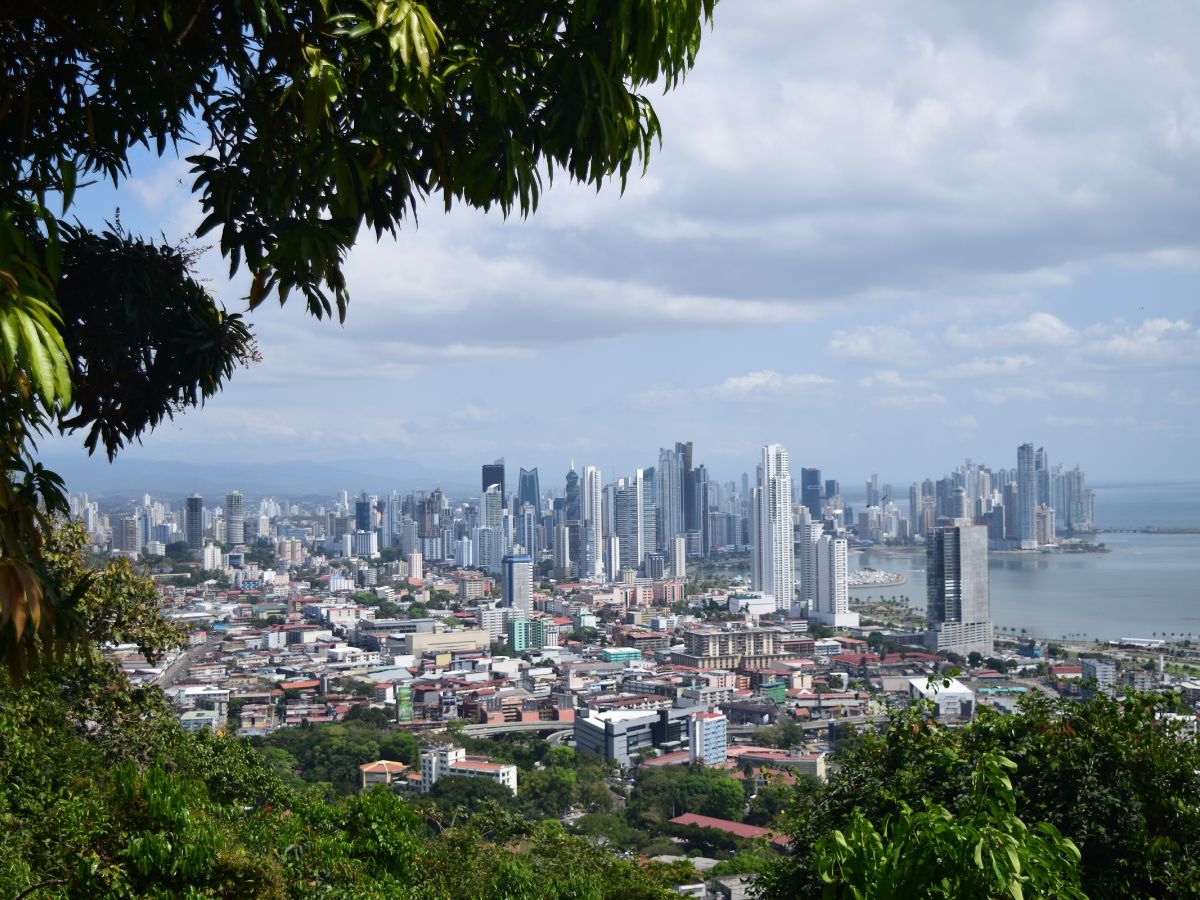 How much do things cost in Panama?
| | |
| --- | --- |
| | Approximate Price in USD |
| Bus from El Valle de Anton to Panama City (2 Hours) | From $5 |
| Meal in a local restaurant | $5-10 |
| Local beer in bar/restaurant | $1.50-2.50 |
| Dorm bed in a hostel | From $10 |
| Budget private room | From $15 |
| Entrance to Miraflores Visitor Centre (Panama Canal Tour) | $17 |
| Travel insurance for backpacking Panama | Depends on age, length of trip & other factors – Get a quote from Heymondo in less than a minute! |
Prices in Panama are affordable but there are various trips and tours that you could potentially do that will make it very hard to stick to the suggested shoestring budget of $30/day. You will need to be a bit selective to stick to that and try to visit places and see things independently when possible as public transport is very reasonably priced.
Overall these prices may fall somewhere between the cost of travel in Mexico and costs in a cheaper Central American country like Nicaragua.
---
How do you pay for things in Panama?
Currency – Panamanian Balboa/US Dollar
£1 = 1.21 PAB/USD
€1 = 1.07 PAB/USD
US$1 = 1 PAB
The US Dollar has been tied to the Panamanian Balboa since 1904. You can use either in Panama and essentially they are the same currency. If you're coming from the US, you don't need to worry about exchanging money but even if you're not, it's advisable to come with some Dollars, although ATM's are plentiful in major towns and cities.
---
This Panama backpacking budget and the exchange rates above were last updated in February 2023.
---
---
Panama Backpacking Budget – How much money do you need per day?