Panama acts as the small linking piece between two vast continents. Best known internationally for its famous canal which dissects the two Americas, Panama is also a diverse country home to thick jungles, tropical islands, Caribbean beaches, modern cities and sleepy old towns. Its relatively small size also helps make it perfect for an adventure which our two week Panama backpacking route certainly provides.
---
Backpacking Panama – Route Info
---
TIME NEEDED – 2 WEEKS
The Panama itinerary outlined below is designed for roughly two weeks. 10 days might feel a bit rushed while if you have more than 2 weeks to spare, you might want to squeeze in an extra destination or two. We have suggestions at the bottom if you have more time.
---
POSSIBLE SHOESTRING BUDGET – £420 | €480 | $500 | 500 Balboa
Based on following this Panama 2 week itinerary as a shoestring traveller, you might look at $500 (the USD is pegged to the Panamanian Balboa with both official currencies) as a reasonable shoestring Panama backpacking budget for this trip. Panama is a relatively affordable country by most standards, although there are cheaper places in Central America. If you're really prudent and are staying in dorms everywhere and resist the urge to eat or drink out in nicer places, you could potentially get by on slightly less, but not by much.
The figures listed above are based purely on your daily travel expenses within Panama. They are based on November 2022 prices and exchange rates.
---
TRAVEL INSURANCE FOR BACKPACKERS IN PANAMA
The cost of travel insurance isn't included in the budget figures above. You can get a quote in less than a minute from Heymondo who provide well reviewed international travel insurance for backpackers.
---
VISA REQUIREMENTS
Most nationals do not require a visa to enter Panama for stays of up to 90 or 180 days (depending on nationality). People from more than 100 different countries or territories can enter Panama visa-free including all EU, UK, US, Canadian and Australian nationals.
---
PANAMA BACKPACKING JOBS & WORK EXCHANGES
One way to save money and potentially learn a few new skills whilst travelling in Panama is to look for work exchanges or short-term jobs. Sign up to Worldpackers to get access to work exchanges in Panama. You can get $10 off the annual membership fee by using the Worldpackers promo code "MYFUNKYTRAVELWP".
---
Backpacking Panama – A 2 Week Itinerary
---
1. Bocas Del Toro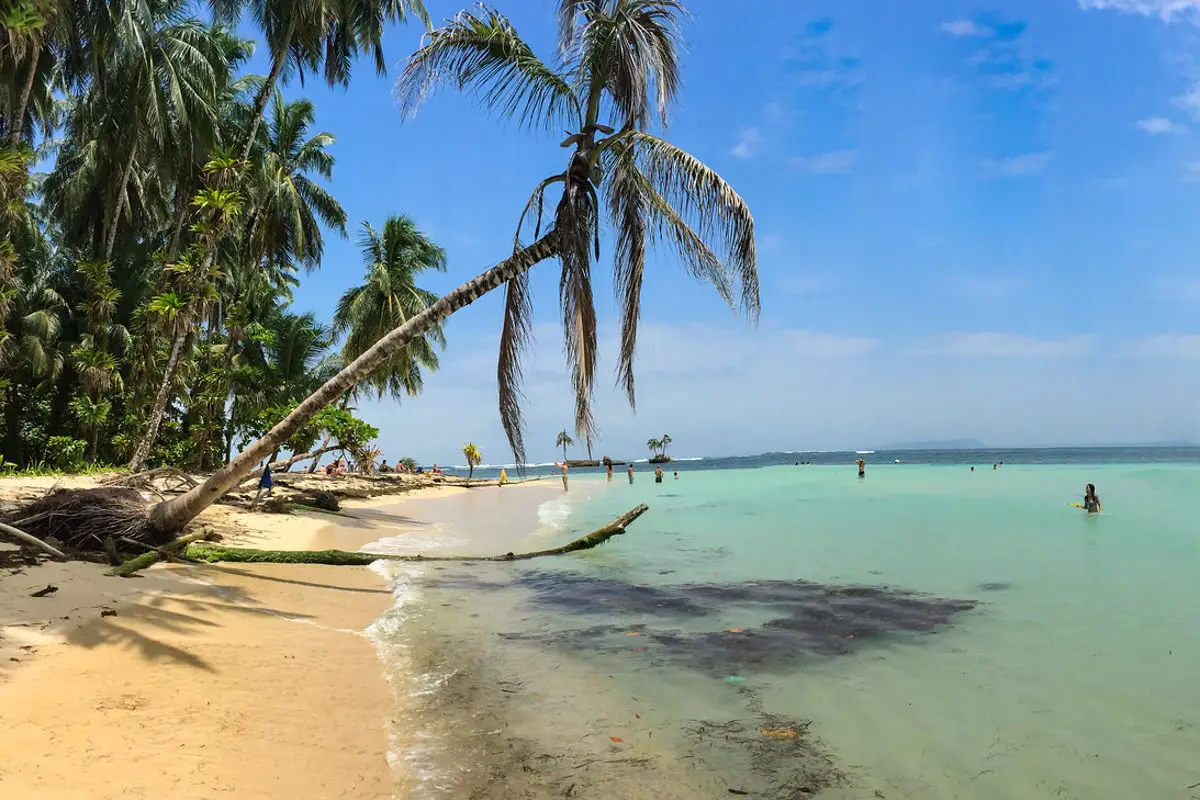 Panama is great for backpackers in many ways and there is quite an obvious and natural route (with several possible variations) that starts and ends in the stunning surroundings of the Caribbean Sea. If you are heading from north to south, starting in Bocas del Toro and ending in the San Blas Islands makes sense, but you could easily do the trip in reverse.
Bocas del Toro Town is the capital of the province of the same name and is located on the spectacular Isla Colón just off the mainland in the Caribbean Sea not far from the border between Costa Rica and Panama. You can relax on the island's beaches or get out and explore the province which is home to everything from cloud rainforests to lowland mangroves and tiny islets. It is one of the country's biggest ecotourism destinations.
---
2. Hornito (Lost and Found Hostel)
The trip to the Lost and Found Hostel in the Panamanian jungle has become something of a rite of passage for travellers in the country. It is located in a rural part of Panama just off the highway between Bocas del Toro and David. The adventure starts from the minute you get off the bus (which should cost around $7 from Bocas) as it's a 15 minute uphill hike through the jungle to reach the hostel. Arriving in daylight hours is advisable (if not, you'll need a flashlight).
There are loads of trips, treks and activities you can do from the hostel each day. Nearby highlights include river canyons and waterfalls while by night, there are dinners served at the same time where travellers can mix before venturing into the jungle lounge bar which has football tables, giant jenga and beer pong contests.
---
3. El Valle de Anton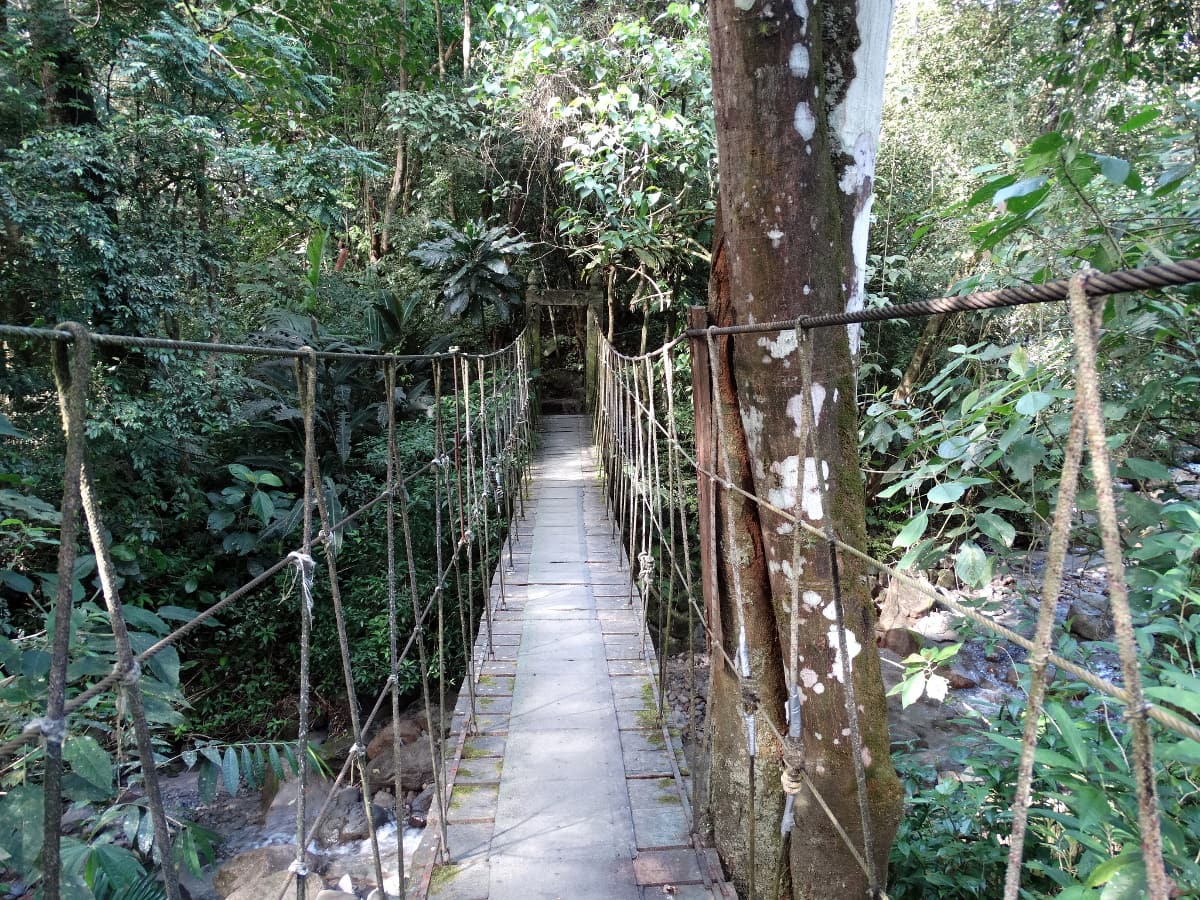 A popular stop on the way to the capital is the Anton Valley. The town itself lies in the crater of an extinct volcano with mountains and cloud forests providing the dramatic surroundings. Native people from the surrounding mountains have made the town their home and it's a good place to understand the local culture and heritage.
Things to see and do include the Artisan & Vegetable Market, canopy tours, hot springs and there's even a small Serpentario (Snake House) run by a local biologist.
---
4. Panama City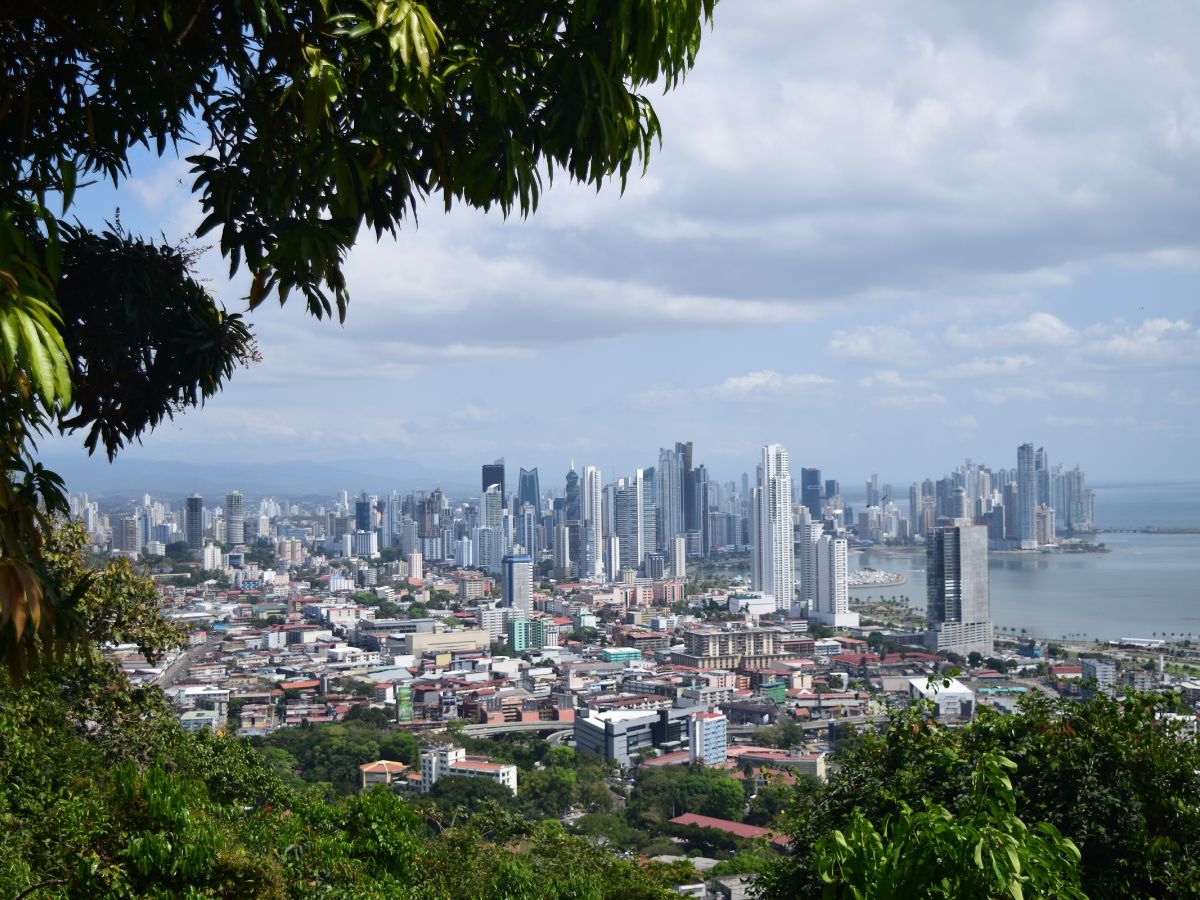 The capital of the country, Panama City is one of the best and safest big cities in Central America, although in truth that's not saying too much. There are neighbourhoods that you'll want to avoid, but overall Panama City may be a welcome change of pace with its glitzy modern skyscrapers, hotels and casinos, as well as its historic Casco Antiguo (Old Quarter) which is a must visit on any Panama backpacking itinerary.
You could say the same about the Panama Canal and you can watch huge boats sail through from the Miraflores locks on the edge of the city. Perhaps more interesting is the canal's history and the visitor's centre includes a museum where you can learn more about how it originally came to be.
---
5. San Blas Islands
Panama's San Blas Islands are a popular stop for anyone trying to get around the Darien Gap between Panama and Colombia. You may hear stories about travellers sailing between the two countries via these islands but you can also easily visit them from Panama City and return there for a flight home if you're not heading on to Colombia and South America.
There are approximately 365 islands and islets (one for every day of the year!), although most are not inhabited. Some are among the most beautiful small islands in all of the Caribbean with picture perfect palm trees, golden sands and crystal clear waters.
Note that a trip to the San Blas Islands will most likely be the most expensive part of your Panama travel route and you may struggle to stick to the above budget on these days. Many of the advertised San Blas tours from Panama City are very expensive but there are much cheaper ways to visit them. Either way you will most likely need to get to the port of Carti, around 2-3 hours away from Panama City by road.
---
Panama Map & Itinerary Overview
---
The above route would be a decent rough plan for anyone backpacking Panama in 2 weeks, although you may want to tweak it slightly according to your own travel preferences. 14 days should be enough to visit the main destinations in Panama but there are plenty of options if you have more time.
A one month Panama itinerary for example may also include places like Boquete, Santa Catalina, Venao, Portobelo and Chiriqui. While you could opt to spend a whole week in somewhere like Bocas Del Toro if you want to take things a little bit slower and unwind.
Panama Backpacking Route – How long to spend in each place?
| | | |
| --- | --- | --- |
| Order | Destination | Suggested Time |
| 1 | Bocas Del Toro | 2-4 Days |
| 2 | Hornito (Lost and Found Hostel) | 2-3 Days |
| 3 | El Valle de Anton | 1-3 Days |
| 4 | Panama City | 2-3 Days |
| 5 | San Blas Islands | 2-3 Days |
Most backpackers in Panama go to at least Bocas Del Toro and Panama City, while Boquete and the San Blas Islands are also firmly on the beaten track. Boquete doesn't feature in our itinerary but offers a similar kind of experience to Hornito with great hiking routes, coffee plantations and the Barú Volcano National Park. You could potentially go there instead of Hornito if you don't fancy staying at the Lost and Found Hostel.
In terms of extending your trip outside of the country, you basically have two options. Panama borders Costa Rica to the north and both countries feature in our Central America route which offers a separate itinerary for the whole region, including parts of Mexico.
To the south, you can head on to Colombia and backpack around South America. However getting between Panama and Colombia is not as simple as it looks on a map as the two countries are not connected by road and are separated by a thick jungle region which is considered dangerous to cross on foot for various reasons unless you really know the local area. That's why many people take the scenic San Blas route and find some form of boat transport on to Colombia.
---
Check out some of our other routes in the region!
brazil | patagonia | central america | california | jamaica | mexico
---
This Panama backpacking route was published in November 2022.
---