Preparing for a Backpacking Trip
On this page we have a list of things you will want to consider doing when preparing for a backpacking trip. While there is plenty to be said for going with the flow when you're out on the road, doing as much prep as possible beforehand will increase the chances of you having a safe and enjoyable trip. Here are some steps you will most likely need to go through:
---
Deciding Where to go Travelling
The first decision of all is that of where to go. There are lots of great options for long backpacking trips but there are some pretty big differences between independent travel in Southeast Asia and South America for example. For a brief overview head to our backpacking regions page which outlines the pros and cons to travelling in five of the most popular regions with backpackers:
SOUTHEAST ASIA | INDIA | EUROPE | SOUTH AMERICA | CENTRAL AMERICA
---
Getting Travel Insurance
This is another really important thing to do before you head off to the other side of the world. Having proper travel insurance can be a lifesaver if you're unfortunate enough to have something go wrong on your trip. Unfortunately many travel insurance companies are not really geared up to covering longer term independent travel but there are a few that do. Here's our overview of a few companies that specialise in covering backpacking trips.
You can also get a quick quote in just a minute from World Nomads who are specifically geared towards backpackers:
---
Vaccinations for Backpacking Trips
Depending on where you are going, where you are from and your history of vaccinations, you may need to get vaccinated before your trip. The best idea is to head to your local doctor's surgery or health centre and ask for their advice. That being said, recommendations do vary between health professionals so there's no harm in doing your own research as long as you use reliable sources. We've got a longer piece on vaccinations here.
This is one of the first things you should do when preparing for a trip as travel in some regions can involve the need to have several vaccinations over a period of a few weeks and it can take longer still for them to kick in. You also want to find out whether you will need malaria tablets for the places you are going.
---
Booking Flights
There are pros and cons for booking single or return flights, largely depending on the length of your trip and how much flexibility you want with regards to the end of it. We'd suggest using Skyscanner to search for flights and perhaps also consulting a travel agency which has special deals for youth and student backpackers that don't show up on flight comparison sites.
We also have a post on how to find the cheapest flights which you may find useful.
---
Visas
Luckily a lot more countries these days are offering visas on arrival and if you're fortunate enough to be from an EU country for example, there are a large number of countries around the world that you can visit without any need for a visa. You can read our post on how to get visas here if you know you are visiting somewhere that you will definitely need a visa for. If not, you can quickly check for which countries you will need one via this visa check tool.
---
What to Take on your Trip
Packing for a backpacking trip can be a nightmare if you've not done any trip of real length before. As a general rule, most people pack way too much for their first independent travel adventure. You can read our guide on what to pack for our suggestions. There are also loads of videos on youtube for this kind of thing which you may find helpful.
Guidebooks?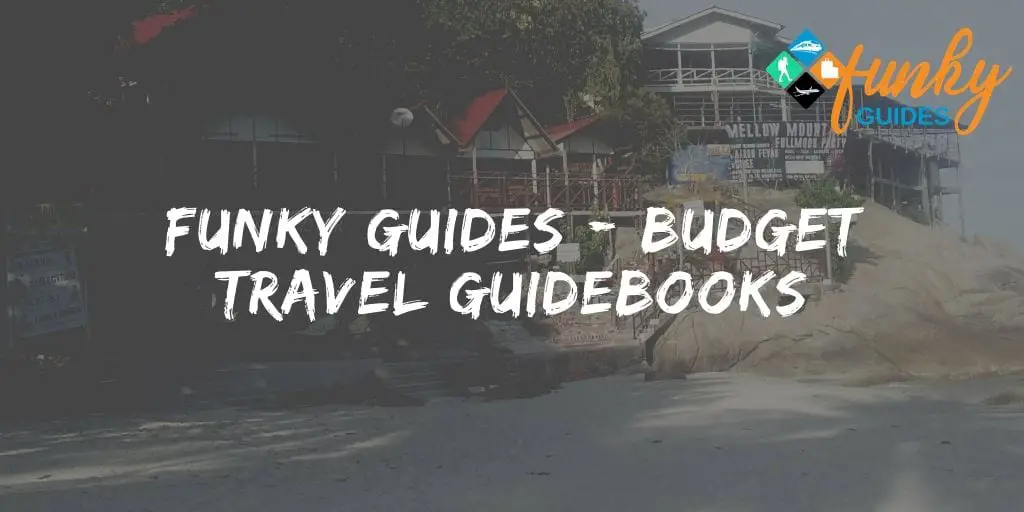 Most travellers take some kind of guidebook on their trip. Lonely's planets shoestring guides tend to be the most popular but there are other options. It's not compulsory though and we wrote about the pros and cons of taking a guidebook on a backpacking trip.
If you're looking for something lighter, check out our Funky Guides which offer brief overviews for both Southeast Asia & South America.
Money
Obviously you will need money! You want to take an emergency fund of cash (US Dollars is generally most helpful if you're visiting many countries unless you are in Europe where Euros would be better). However taking too much cash is unwise too. Read this recent post on the best debit cards for travellers for a useful starting point when deciding which cards will help you avoid those annoying foreign transaction and exchange fees.
---
Booking Accommodation
Most backpackers do not book accommodation very far in advance and it's generally a poor idea to do so given your plans are highly likely to change quickly when you get out on the road. In some regions such as Southeast Asia and Central America, many of the real cheap places do not have on online presence anyway and there are loads of destinations where it's easy to show up with no booking and find somewhere to stay.
However for at least your first destination, it's a decent plan to get something booked up to spare you the hassle of arriving tired and disorientated after a long flight, needing to find somewhere to stay. Here are a few of the most popular booking sites for hostels and budget accommodation:
This site has developed into perhaps the biggest accommodation booking site on the web. Unlike the other two it doesn't just cater for hostels but it's very easy to use and you can quickly find the cheaper places by their filter. It also includes a lot of budget hotels and guesthouses that aren't featured on the two sites below and you'd be surprised how often you can find a room for basically the same cost as a bed in a dorm.
They have an easy to use website that lets you search for beds in almost every country in the world. Larger cities can show up over 100 choices so you can use the rating and price filters to find the perfect hostel for your trip. When you book, you pay a 12% deposit and the rest when you arrive at your hostel.
Pretty much everything that we said about Hostelbookers applies here too. They tend to have a slightly larger range of hostels than the other lot and receive more bookings but basically they do what hostelbookers do with a few small changes. It's worth comparing prices between the two as sometimes hostels can be cheaper on one site than they are on the other.
---
Other Things to Consider before a Backpacking Trip
We've hopefully covered most of the big issues above and you should be pretty well set for your trip if you have ticked each of them off your 'to do' list. A few other things to consider might include whether or not you plan to do any volunteering or want to find a bit of work to support your travels. If so, signing up to Worldpackers before you leave home and lining up a few placements might be a good idea.
If you fall more into the category of somebody who is inexperienced and anxious about travelling independently then you may want to consider booking a backpacking tour for the first few days or weeks to ease you into the lifestyle in a more structured way.
You also want to have at least a rough idea of a budget in mind before you jump on any planes. You may find yourself spending quite a bit before you even leave home on some of the things mentioned above. If you've not travelled independently before, it can be really difficult to know how much you are likely to spend, but our World Budget Travel Table may help you make some kind of estimate!