2023 is here and it promises to be the best year for travelling since 2019. Most countries are now open with limited or no Covid related restrictions. Many who have put off trips over the past few years may be thinking seriously about backpacking in 2023.
Below we've compiled a list of 10 countries that could be good options for travellers this year. With many people around the world struggling with rising costs, heading somewhere much cheaper for a few months may not be the worst plan of action, particularly if you've some way of working remotely as you travel. All of the countries featured below are very affordable by global standards.
---
Where to go Backpacking in 2023? – 10 Ideas for Budget Travellers
---
Argentina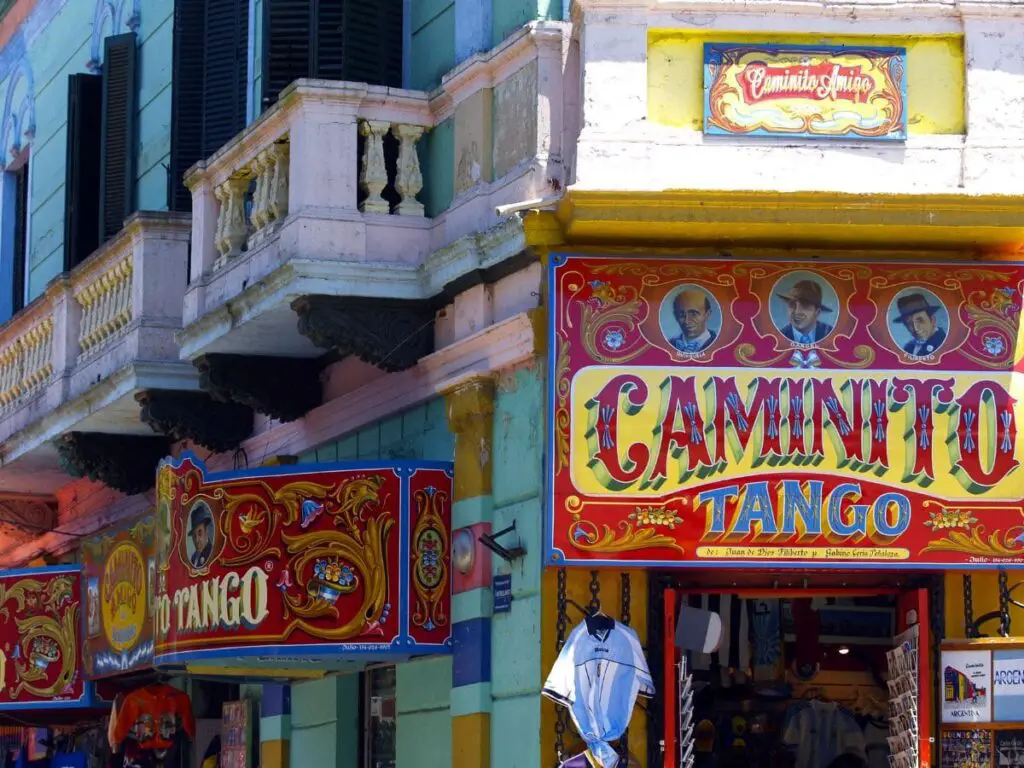 Argentina is the most popular travel destination in South America by visitor numbers. From backpacking around Patagonia to the 24-7 madhouse that is Buenos Aires, Argentina has plenty to offer, particularly for culinary lovers with great steaks, tasty empanadas and some of the world's best wines.
It's also much better value than many realise.The Argentine economy has crashed in recent years leading to a huge devaluation of its currency and it's much cheaper to visit than neighbouring Brazil for example. Despite the ongoing economic problems, there is also a real feel-good factor in the country right now after Leo Messi led this football-mad country to their third World Cup win at the end of 2022.
A visit can easily be combined with travels in nearby Chile which is also full of natural wonders. See our Patagonia travel itinerary for a bit of inspiration.
The Philippines
For anyone looking to experience Southeast Asia but something a little bit different to the usual banana pancake trail around the mainland, the Philippines is a great compromise. It is affordable and you should be able to get by on a Philippines backpacking budget of around $25/day as a shoestring traveller or $35-40 if you want a bit more luxury.
With English widely spoken, it's easier to interact with locals here than in many other parts of Southeast Asia. The Philippines' main draw is its wonderful selection of beaches that genuinely rival those in Thailand without the crowds. It's also a popular place for water sports while there are some excellent spots for white water rafting and adrenaline junkies in SE Asia might be wise to head this way.
Georgia
In terms of upcoming travel destinations, Georgia is right up there and a slightly alternative option when it comes to the best places to travel in 2023. It has got far easier and cheaper to fly into the small nation sandwiched between Turkey and Russia in recent years with budget airline Wizz among those offering direct flights in from Central Europe.
A visit can easily be combined with some travel around Azerbaijan and Armenia and the size of those countries means you can easily see the best of each of the three South Caucasus countries in a relatively short amount of time. Highlights in Georgia include the ancient city of Kutaisi, home of two UNESCO world heritage sites, Telavi and its nearby wineries, monasteries and castles while you can also find both ski and beach resorts in a country that packs a lot into a small space.
Mozambique
Mozambique is one of the more accessible and enjoyable African countries to visit. Its main draw is a huge coastline that hugs the Indian Ocean stretching for over 1000 km from North to South. It's the perfect destination for scuba diving or just unwinding on the beach.
The main backpacker hub in Mozambique is Tofo Beach, a great destination for diving and snorkelling but also one that boasts some fine budget-friendly restaurants and a small but lively nightlife scene. Further inland, you can find a bit of culture too while Ilha de Mozambique allows you to step back in time and get a taste for life in what was the capital during the Portuguese colonial era.
The country is considered safe to visit at the time of writing (January 2023) with the exception of the very northeastern corner, mostly consisting of Cabo Delgado province.
Cuba
Cuba is another country that is much easier to visit than it once was. The country has undoubtedly changed over the past few years but it still retains much of its old charm and strange quirks that have come to define life in one of the few surviving Communist nations. In ten years time, it may be unrecognisable so now is a great time to visit to get a taste for a country that has a remarkable story to tell.
While backpacker-style accommodation is still relatively limited, Cuba is still pretty affordable, particularly if you speak Spanish and are able to pay local rates for transport and other services. There is a huge amount to see and do in Havana alone but Cuba is a large island and you could easily spend several weeks or more exploring it.
Albania
When it comes to travelling in Europe, Albania is rarely the first country that people think of but it has many ingredients that make it perfect for a backpacking trip in 2023. For starters, it is very affordable, ranking as one of the cheapest countries in Europe to travel in.
Towns like Gjirokastër and Berat are full of history and intrigue while even the capital has its charms and visiting Tirana will allow you to find some unusual relics and some surprisingly good museums that tell Albania's fascinating but often dark tale. With a diverse population of Muslims, Catholics and Orthodox Christians, it's a pretty good example to the world of how people can come together and get along despite their differences.
If you do visit, it's also easy to hop over the border and spend some time backpacking Greece, which is reasonably affordable by European standards, although still considerably more expensive than Albania.
Romania
Not far away lies Romania, another European country that is cheap to travel in and boasts enough to see and do to warrant a visit of a couple of weeks or more. While Bucharest isn't particularly easy on the eye, it has its hip spots and is gradually reinventing itself as a modern 21st century capital.
Much of Romania's cultural heritage though lies in Transylvania, a region that has gained worldwide notoriety as the home of the vampire. While you don't need to worry too much about being attacked by blood-sucking creatures of the night, there is an eerie quality to Transylvania and it's easy for your mind and imagination to run wild in a land of dark forests and medieval castles.
Guatemala
Next, we go to Central America and the nation of Guatemala, which has long been a favourite with backpackers in the region. However the number of travellers passing through is still way down on Mexico even though it is in many ways safer, friendlier and more manageable than its large Northern neighbour. It's also cheaper with $25-30/day a realistic Central America backpacking budget.
Avoid Guatemala City and you will find a welcoming population and some great backpacking destinations. Lake Atitlán is a stunning place to hang around for a few days or more with giant peaks and volcanoes surrounding it while there are numerous lakeside villages to explore. Nearby Antigua, the colonial era capital of Central America is another charming town and a good place to spend a few weeks learning Spanish in a very affordable way.
Thailand
Thailand may not exactly scream original, up and coming backpacking destination but there are reasons why 2023 may be the perfect time to visit. Thailand's hectic and very well trodden backpacker trail has ground to a halt over the past few years with most international visitors unable to visit and relatively low numbers of travellers returning in 2022.
Its legendary backpacker party scene remained relatively quiet as a result but things do look set to liven up in 2023. However it may take longer for its many beach destinations to be as busy as they were before, particularly with restrictions making it harder for Chinese travellers to visit. That could create a sweet spot where you can still party and enjoy the Thai backpacking vibe before the huge crowds return.
The pandemic has also helped some of Thailand's most beautiful spots recover from the damage of mass tourism. That includes the iconic Maya Bay, arguably the most stunning beach in the world, which reopened to visitors in 2022.
Jamaica
If none of the previous nine appeal, then our itinerary for backpacking Jamaica might also provide some 'off the beaten track' inspiration. While most visitors to the country opt to stay in a resort, there is no reason why you can't do more of an independent style trip if you are sensible and follow local advice on where to go and where to avoid.
Like most Caribbean destinations, Jamaica obviously has some amazing beaches to enjoy, but it's also a country with great cultural heritage and history, as well as plenty of beautiful inland regions. You can learn all about music icon Bob Marley in Kingston, hit the hiking trail in the Blue Mountains or simply kick back and relax whilst enjoying some of the world's best coffee (the cocktails aren't bad either!).
---
This look at some of the best countries for backpacking in 2023 were published in January 2023.
---
Backpacking in 2023 – Ten Great Options!