This post features a countdown of the ten most popular backpacking destinations according to keyword research and search data. It essentially shows which countries people are searching for information about backpacking trips to. While not quite an exact science, it's a pretty good measure of which countries in the world currently attract the highest number of backpackers as there is rarely any official data on this given most countries don't distinguish between different types of visitors in their official tourism figures.
---
Most Popular Backpacking Destinations – Top 10 Countries
---
10. Malaysia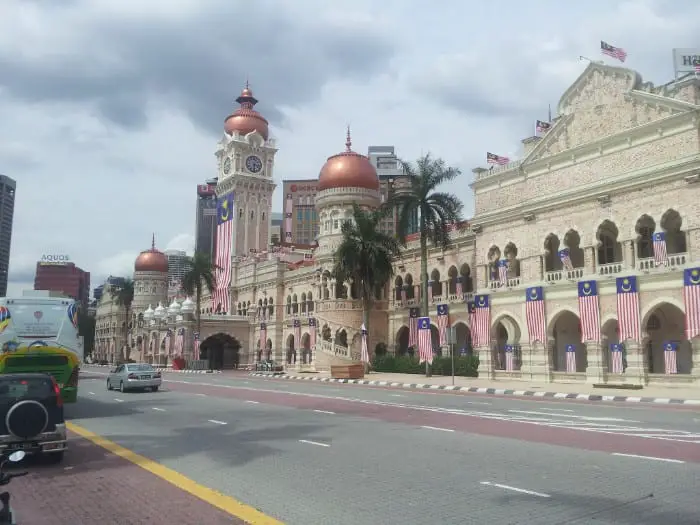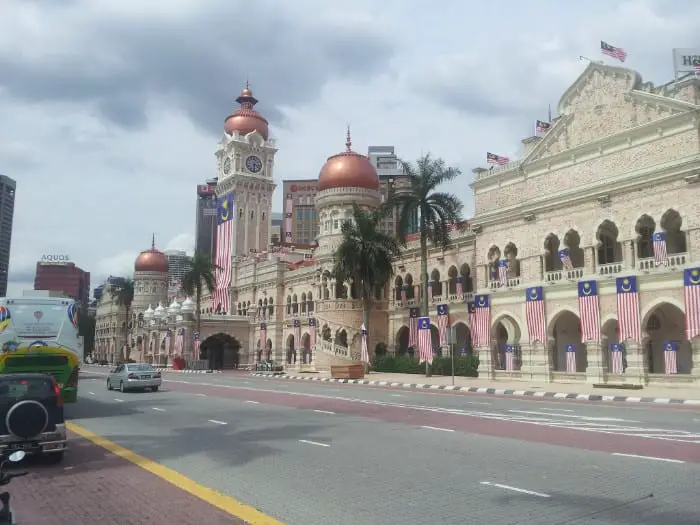 It's no surprise that Southeast Asia features heavily in this list and we start in Malaysia, the 10th most searched for country for backpacking trips. Its close proximity to the backpacking mecca of southern Thailand helps draw in large numbers of travellers. While it lacks quite the same party vibe or wild backpacker scene, Malaysia caters for just about everything else. It has the wild jungles of Borneo and beautiful beach resorts. It also boasts some vibrant cities with historic George Town, where everything from British to Indian and Chinese influences meet, and the ultra-modern capital Kuala Lumpur the highlights.
9. Japan
In at number nine is Japan. While it ranks as one of the most expensive countries in the world to visit, backpackers and budget travellers have not been put off with its lightning fast rail network making it one of the easiest countries to get around. The many unique aspects of Japanese culture is perhaps the main reason for its appeal rather than any specific destination. Its pod-style hostels are also a hit with travellers and one of the most striking features of its backpacker scene.
8. Nepal
Heading from Japan to Nepal would be a bit like stepping back in time for the best part of a century. Featuring eight of the world's ten highest peaks, mountainous Nepal is a huge hit with hikers, climbers and nature lovers. Its culture is also an intriguing one with Buddhism and Hinduism peacefully coexisting and that air of tranquility is something that is evident throughout this Himalayan nation which separates India from Chinese-controlled Tibet.
7. Australia
Next up, we head down under to sunny Australia which remains one of the world's most popular backpacking countries. Most travellers tend to hug the East Coast with the huge stretch between Cairns and Melbourne full of popular beach towns and islands that are huge hits with travellers. Australia is quite an expensive country to visit but it's also one of the easiest to find backpacker jobs and it has an array of hop-on, hop-off style bus passes that specifically cater to those on extended trips around the country.
6. Sri Lanka
Hikkaduwa (Sri Lanka), CC BY 2.0
Sri Lanka's popularity with travellers has soared over the past ten years or so. For decades, it was blighted by a bloody civil war but since that finally concluded in 2009, travellers have woken up to all this beautiful island has to offer. More relaxed and much more manageable in terms of its size than neighbouring India, Sri Lanka still packs plenty into a small area with beautiful beaches on the coast and a mountainous central region with cooler temperatures where much of the island's culture and history is found.
5. Costa Rica
The most popular backpacking destination in the Americas according to our research, Costa Rica is only a small country in Central America, but it is rich in nature and has emerged as the world's leading ecotourism destination. There is no shortage of great options for trekking or experiencing the diverse wildlife that exists in Costa Rica while its peaceful 'pura vida' mindset will rub off on anyone who spends long in this country.
4. India
Back to South Asia now and the world's second most populous country. India is not a place to go for a relaxing experience but its sights, sounds and smells are intoxicating. It's the kind of country where you can spend months without coming close to truly understanding the way of life here and for those looking for culture shock and an intense travel experience, then India may be the place for you. While the party-orientated travellers that used to head to Goa have now mostly moved onto Southeast Asia, regions such as Rajasthan and Kerala, and cities such as Varanasi, have become huge hits with backpackers looking to understand the India of past and present.
3. New Zealand
In at number three, New Zealand is another destination that draws in huge numbers of nature lovers each year. With everything from volcanic peaks and large glaciers to huge forests and dramatic coastlines, New Zealand is the perfect destination for escaping modern urban life and being at one with nature. On top of that it also has several pleasant cities and an intriguing indigineous Māori culture. Much smaller than Australia, it's a far more manageable size too for travelling around.
2. Vietnam
Back to Southeast Asia and Vietnam has emerged as a massive backpacking destination over the past ten to fifteen years and it's not hard to see why. Vietnam ticks a lot of boxes as a cheap country to travel in with amazing beaches and islands, the best of which can be found in Halong Bay – one of the world's most stunning travel destinations. While tourism has certainly increased, you can still get a real sense of adventure in Vietnam by winding your way from north to south via the country's famous reunification express train-line or by hiring a bike and braving the country's often chaotic roads.
1. Thailand
No surprises that Thailand remains the world's most popular backpacking destination. Bangkok and particularly the infamous KhaoSan Road act as the centre of all things Southeast Asian travel and with numerous islands and popular party destinations, the country continues to attract large numbers of young travellers every year. It also has another very different side with the unique cultures and customs of Northern Thailand offering a change of pace and a real contrast to the drunken debauchery of destinations such as Koh Phangan and Koh Phi Phi.
---
To get the search data, we used a handy tool at Ahrefs and entered the term "backpacking COUNTRY" for every country in the world to reveal the search volume. For those that are interested, Mexico, the Philippines, China, Peru, Indonesia, Cambodia, Colombia, USA, Cuba and Myanmar fill places 11 to 20 in that order.
---
This article on the most popular backpacking destinations was published in May 2020.
---
The World's Most Popular Backpacking Destinations