This article looks at five of the best cities to live in Asia that are cheap but also offer a decent quality of life. They include a real range of different cities but hopefully at least one or two of these will appeal to you. By Western European or North American standards, these cities are all very affordable and might be worth considering for anyone looking for a new base in Asia.
We have included estimated rent costs for a basic apartment and also estimated total living costs for a month in that city, according to September 2022 data. Clearly the latter figure will depend hugely on your lifestyle and spending habits. For a point of reference, these figures are based on being relative to spending around £1900 per month in London, €1650 per month in Berlin or 2650 CAD in Toronto. To maintain a similar quality of life, you would need roughly the following amount in each of the Asian cities below:
---
5 of the Cheapest & Best Cities to Live in Asia
---
Chiang Mai, Thailand
Cheaper and with a much more relaxed lifestyle than hectic Bangkok, Chiang Mai is the ideal base for anyone looking for a combination of affordability and cultural intrigue. The city is only home to around 130,000 people making it easily the smallest city on this list. However there is enough there to keep you busy and there are plenty of great destinations nearby in Northern Thailand to leave you with options for exploring during your time off.
It is cheap and easy to find a flat to rent in Chiang Mai and even the most budget-minded of folks should be able to afford their own apartment. It is already a popular hub for digital nomads and consistently ranks among the places to live in Asia for expats. It's pretty easy to find English teaching work in the city too which should prove enough to maintain a reasonable standard of living although Thailand isn't a country where you can save a huge amount teaching.
Read our top ten tips for living in Southeast Asia on a budget for a bit more inspiration ahead of moving to this part of the world.
Cost of Renting an Apartment – From US$200/Month
Estimated Total Living Costs in Chiang Mai for 1 Person (including rent) – US$750/Month
---
Hanoi, Vietnam
The Vietnamese capital Hanoi is another city that is growing in popularity with foreigners looking for somewhere new to live for the short to medium term. Again, English teaching roles are plentiful and accommodation comes cheap with rents starting at around $250 per month making it one of the best places to live in Asia for those on a budget looking for big city living.
Although the capital, Hanoi is a bit calmer and in many ways more charming than Ho Chi Minh City (AKA Saigon) in the south and the cost of living is roughly the same. It also has a cooler climate, certainly during the winter months with highs of around 20°C and nights that can be chilly. You are well connected too with flights to all the other major Southeast Asian cities offering plenty of opportunities to travel and explore the region while it's only a few hours by road to the coast and the magnificent Ha Long Bay, one of the most beautiful places in all of Southeast Asia.
Cost of Renting an Apartment – From US$250/Month
Estimated Total Living Costs in Hanoi for 1 Person (including rent) – US$800/Month
---
Shenzhen, China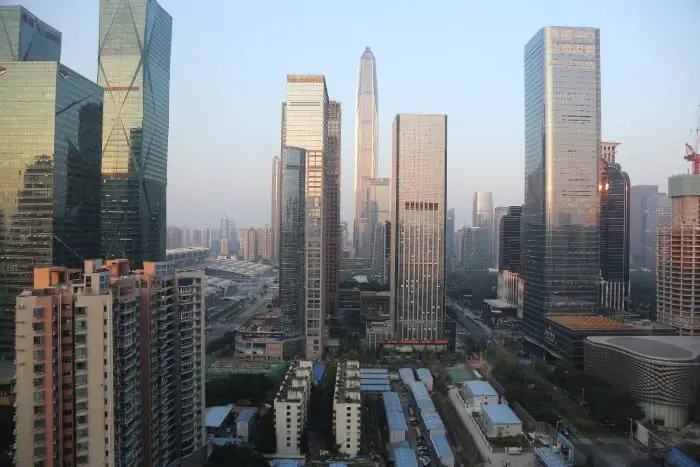 China is not for everyone but Shenzhen offers a nice balance between culture shock and home comforts. Its proximity to Hong Kong gives it a slightly different vibe to the other Chinese mega-cities and as a major hub for tech, the city does receive a lot more foreign visitors than some parts of China where foreigners can stick out like a sore thumb. That can at least make it a slightly less intimidating place to get stuck into. There are also marginally higher English levels here too, again largely due to migration from Hong Kong, although there is still plenty of demand for English teachers if that's your thing.
The Chinese government is currently undertaking an ambitious project to improve the transport connections between Hong Kong, Macau, Shenzhen and Guangzhou and other towns in the Greater Bay Area to form one enormous interlinked area that could ultimately almost merge into an enormous city on a scale the world hasn't seen before. Therefore if nothing else, it would be exciting to come and experience a part of that process and the palpable energy of living amongst so many millions of people. With estimated living costs at around $900/month, it does rank as the most expensive of the five cities featured here but it's still cheap by global standards.
Cost of Renting an Apartment – From US$450/Month
Estimated Total Living Costs in Shenzhen for 1 Person (including rent) – US$1100/Month
---
Pune, India
On the other end of the scale is Pune in India, a country which is amongst the very cheapest in the whole world to live in despite some significant economic growth over the past decade. In truth, there are a large number of Indian cities which aren't particularly liveable. However Pune is something of an exception and was ranked as the most liveable city in India in 2018.
Apartments can be found for as little as $150 per month and there is more in the way of parks and museums than you find in many cities in India which tend to be congested, polluted places. Pune is a big city with around five million people but it's also only around one hundred miles from Mumbai which makes for a decent weekend destination for those looking for a bit more in the way of nightlife and Bollywood glitz.
Overall it's certainly up there with the best places to live in India and a good option for anyone looking to keep down costs in the region without living in Southeast Asia.
Cost of Renting an Apartment – From US$150/Month
Estimated Total Living Costs in Pune for 1 Person (including rent) – US$550/Month
---
Kuala Lumpur, Malaysia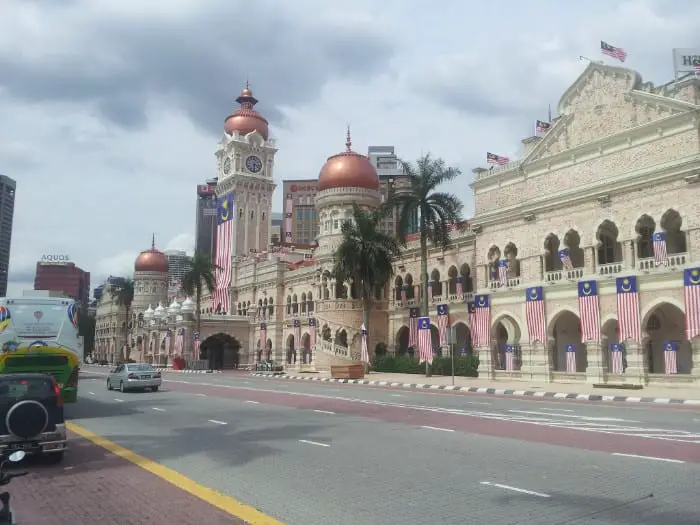 Finally on the list of Asian cities that are cheap to live in and offer a high quality of life, we head to Malaysia and the capital Kuala Lumpur. With clean streets, an excellent transport network and widely spoken English, Kuala Lumpur is probably the easiest of the cities here to get settled in. It's slightly more expensive than some of the others but with rental prices starting at around $275, it's again another very affordable option and it's largely free of the bureaucracy which can be a pain in China for example.
Kuala Lumpur is a modern city with pretty much everything you need to maintain a high quality of life with great options for shopping, dining and drinking. That said, Malaysia isn't particularly seen as a party destination with alcohol prices higher than in neighbouring countries. There are plentiful budget air connections to Bali and the Thai islands though if you get the urge for something livelier for a few days or more.
Cost of Renting an Apartment – From US$275/Month
Estimated Total Living Costs in Kuala Lumpur for 1 Person (including rent) – US$/850 Month
---
We used
Numbeo.com
to research some of the figures quoted in this article. It's handy for researching the cost of living in Asia and cities around the world.
---
This look at some of the cheapest cities to live in Asia was first published in June 2019 with the living cost figures updated in September 2022.
---
5 Asian Cities that are cheap to live in and offer a high quality of life!