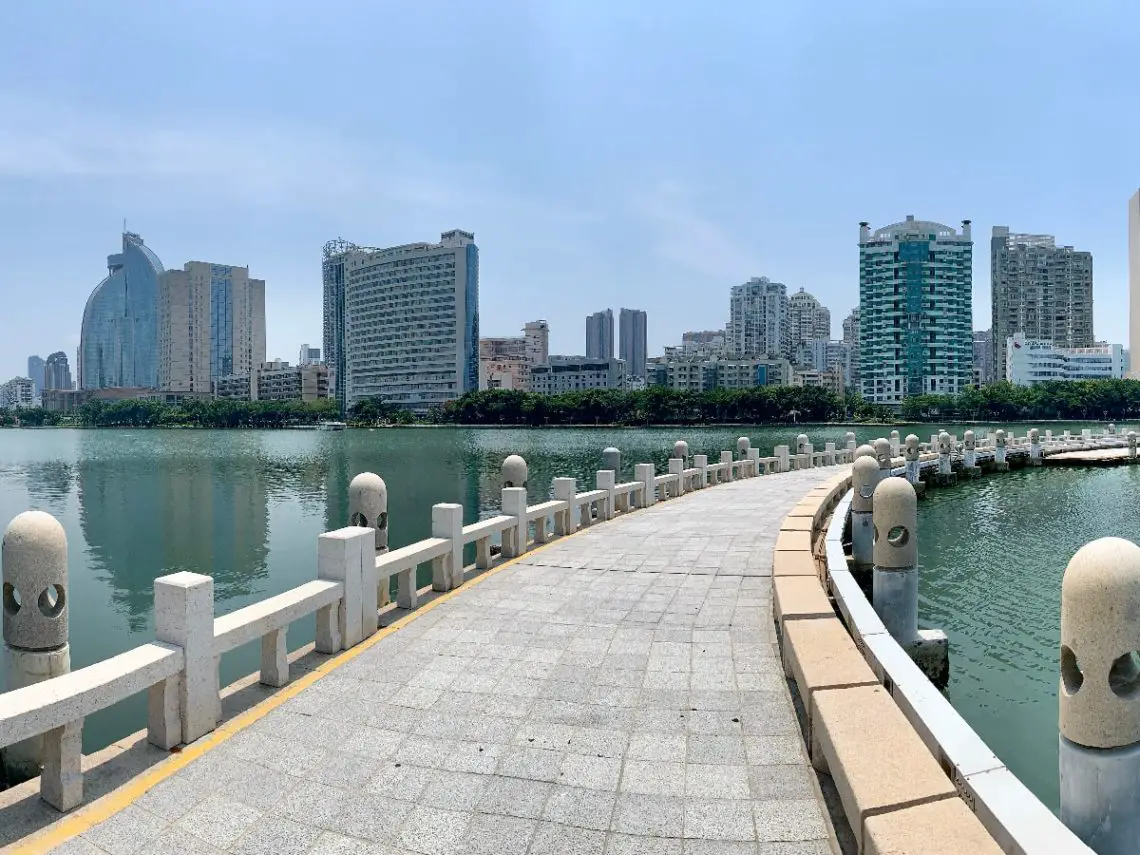 5 Chinese Cities that are cheap to live in & offer a high Quality of Life
In this post we'll look at some of the best and cheapest cities to live in China. Despite the country's dramatic economic growth in the 21st Century, it is still mostly an affordable place to live. Away from Beijing and Shanghai, which are slightly more expensive, there are some vibrant cities which offer both a high quality of life and great value. Here are five of the best options for anyone looking for a balance between the two.
---
5 of the Best & Cheapest Cities to Live in China
---
Guangzhou
If you're looking for the buzz of a growing Chinese megacity but aren't willing to fork out a bit extra to live in Shanghai or Beijing, Guangzhou is a really nice option. It's the largest city in the elaborately named Guangdong-Hong Kong-Macau Greater Bay Area, which is widely viewed as the largest metropolitan area in the world with a total population of around 60 million.
While Guangzhou boasts over 2000 years of history and there are plenty of remnants of that, today it is a modern, sprawling port city with excellent transport links including the third largest subway system in the world. It has one of mainland China's largest expat communities and many are drawn to its distinct Cantonese culture and particularly cuisine which is more similar to the "Chinese" food on offer in western countries than you find in other parts of the country.
Located on the Pearl River in Southern China, easy access to both Hong Kong and Macau is certainly another major bonus and both are very tempting options for short trips or weekends away.
Estimated Living Costs* – 5750 Yuan per month ($900)
*The cost of living estimates for the five Chinese cities in this post (and those in the table at the bottom) are designed to cover the living costs for a single person. That means the cost of rented accommodation in addition to day-to-day living expenses on things like groceries, evenings out and more.
While they are based on real world data from people living in these cities, you should only take them as an estimation and preferably just as a means of comparison. If you have more money, you could easily double these budgets in order to find a better apartment and enjoy more days and evenings out. If you're trying to save, you may be able to get by on slightly less if you are frugal.
Please note that the cost of any health or travel insurance packages are not factored into the figures quoted on this page as they will heavily depend on your age and circumstances.
---
Qingdao
In terms of those popular with foreigners moving to the country, Qingdao is one of the cheapest cities in China with estimated living costs of just $700 per month, the lowest of the ones included in our research.
That's really terrific value when you consider it also offers some things that almost all other major cities in China cannot. Firstly, it enjoys a coastal location with some nice beaches both inside the city and around it. While they can get incredibly crowded during holiday periods, you should be able to find quieter times if your work schedule is flexible and it's generally warm enough to bathe in the sea between from late May to early October.
Qingdao also has some European cultural influences which may make the transition slightly less daunting for those worried about the significant cultural shift. Once ruled by Germans, it's perhaps fitting that Qingdao is perhaps best known for its beer with Tsingtao, China's most famous brand, originating in the city.
Estimated Living Costs – 4500 Yuan per month ($700)
---
Hangzhou
Next up, we travel to Hangzhou, recently named the most livable city in China. While it is the most expensive of the five featured here, that may just be a worthwhile trade off given the high standard of living.
Located in Eastern China, Hangzhou's vast green spaces and beautiful West Lake, a UNESCO World Heritage Site, really give it an edge on most of the other major cities in the country where the crowds and urban landscapes are hard to escape. Away from all the nature, Hangzhou is still a major business city at heart with a reputation for tech start-ups and is the HQ of Chinese e-commerce giant Alibaba.
It also has the advantage of being less than an hour away from Shanghai by the fastest trains meaning you can still experience the buzz of China's largest city whenever you get the urge.
Estimated Living Costs – 6250 Yuan per month ($950)
---
Tianjin
It perhaps sums China up that Tianjin, a city with an estimated population of around 16 million making it one of the largest in the world, is only thirty minutes away by rail from an even larger city – Beijing.
While the capital is clearly a big draw for many, it's well worth stopping and considering whether you'd actually rather live in Tianjin and merely head into Beijing when it suits. You'll certainly save money – potentially around $400 each month which will quickly add up. The most notable difference is the cost of accommodation with rental prices around 50-60% cheaper in Tianjin when compared to its neighbour.
It's a good place for anyone looking to experience a more traditional Chinese culture than you may find in the more famous cities and you may have more luck getting to know locals, although if you're looking for a large expat community, there are better options.
Estimated Living Costs – 5500 Yuan per month ($850)
---
Xiamen
Finally we head to Xiamen, the smallest of the five cities featured and another that is well worthy of its status on any countdown of the best places to live in China.
Located on the southeast coast, just across the bay from Taiwan, Xiamen scores highly for its range of leisure activities and climate. Much of the city is actually formed by islands which gives Xiamen a quite unique feel with the charming Gulangyu island the highlight with its vehicle free layout, old streets, colonial villas and pleasant beaches.
Xiamen is also known as the one of the best seafood destinations in all of China. It has a number of markets and restaurants where you can fill up on fresh seafood and if you're looking for a slightly quieter option in the world's most populated country, Xiamen is a good option.
Estimated Living Costs – 5750 Yuan per month ($900)
---
Find Work Placements in China
Join Worldpackers (using our $10 discount code) to get access to some unique work placement exchange placements in China. This can be a good way to experience daily life in the country before making a bigger commitment. Roles include guesthouse positions and teaching work.
---
Cost of Living in China – Cities Compared
Below you will find cost of living estimates for 12 of the largest cities in China. We used numbeo's cost of living comparison tool to help calculate an estimate for the cost of living in each case.
Again remember these are purely estimates and may not replicate your actual living costs should you decide to move to the country. The cost of living in China for students may be slightly less than the figures quoted while anyone looking for a bit more luxury shouldn't struggle to find it in any of China's major cities.
| | |
| --- | --- |
| City | Estimated Cost of Living (Monthly in US Dollars) |
| Shanghai | 1400 |
| Beijing | 1250 |
| Shenzhen | 1150 |
| Hangzhou | 950 |
| Guangzhou | 900 |
| Nanjing | 900 |
| Chengdu | 850 |
| Wuhan | 850 |
| Tianjin | 850 |
| Chongqing | 800 |
| Xi'an | 750 |
| Qingdao | 700 |
As you can see, there are quite considerable regional variations in terms of living costs. While Shanghai may be seen as overall the best place to live in China for foreigners with a much greater international atmosphere than elsewhere, it is twice as expensive as a city like Qingdao.
If you want to really leave the country's major regions behind and find the very cheapest cities to live in China, you'll need to generally head west and well away from the coasts to more provincial towns. You may be able to make even greater savings but you'll need to be comfortable with being one of the few foreigners in town. Brushing up on your Mandarin may also come in handy!
For the record, according to the same calculations, Hong Kong would be $2250 per month, considerably more than even the most expensive cities in mainland China.
As of May 2021, $1 = 6.47 Chinese Yuan, €0.83 and £0.72.
---
This post on the cheapest cities to live in China was published in May 2021.
---