South Korea is one of Asia's wealthiest countries and a popular destination for people looking to live abroad and save up some money, particularly those with English language skills given the abundance of teaching jobs. In this post, we're going to look at some of the best and cheapest cities to live in South Korea.
At the bottom of the page, we also have a cost of living comparison for the biggest cities in Korea. Figures were last updated in May 2023 following recent rises in the cost of living.
---
5 of the Best Places to Live in South Korea
---
Seoul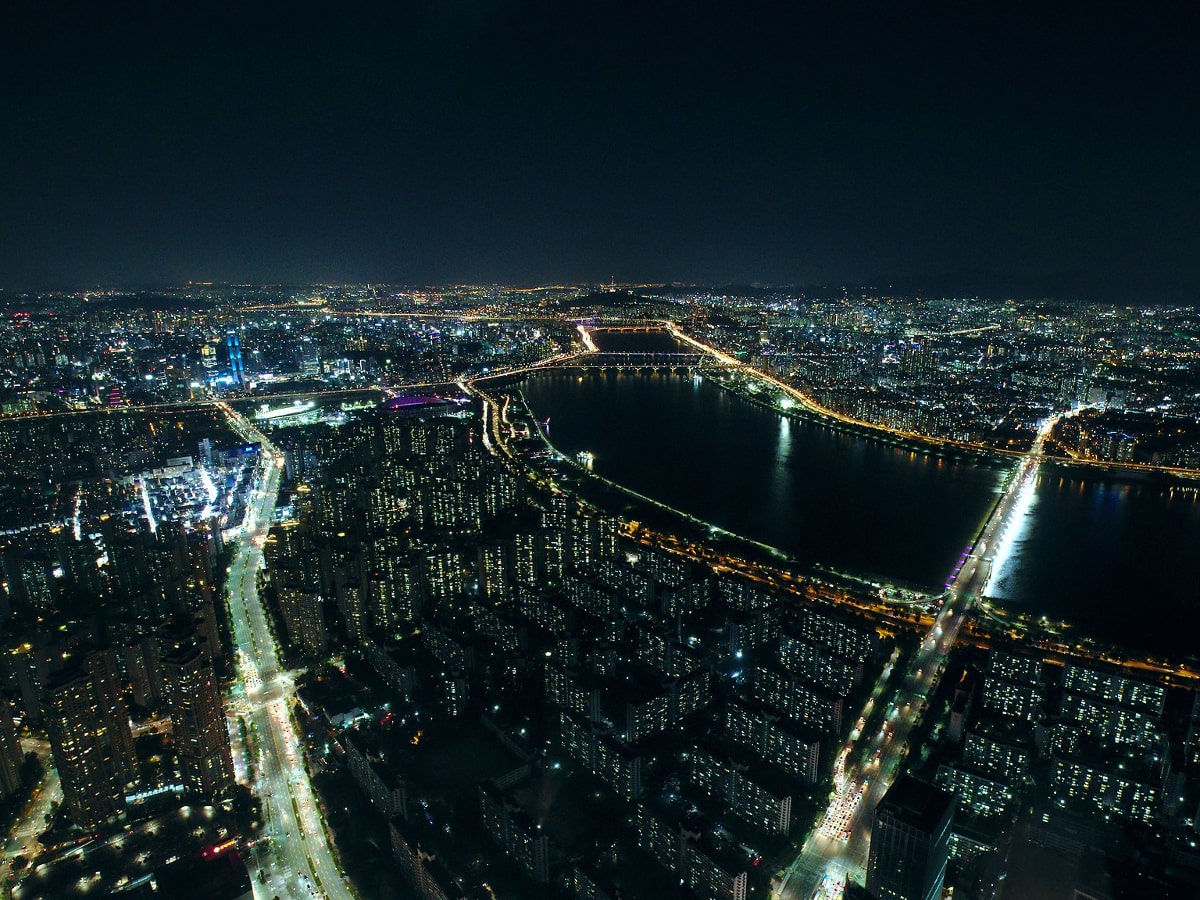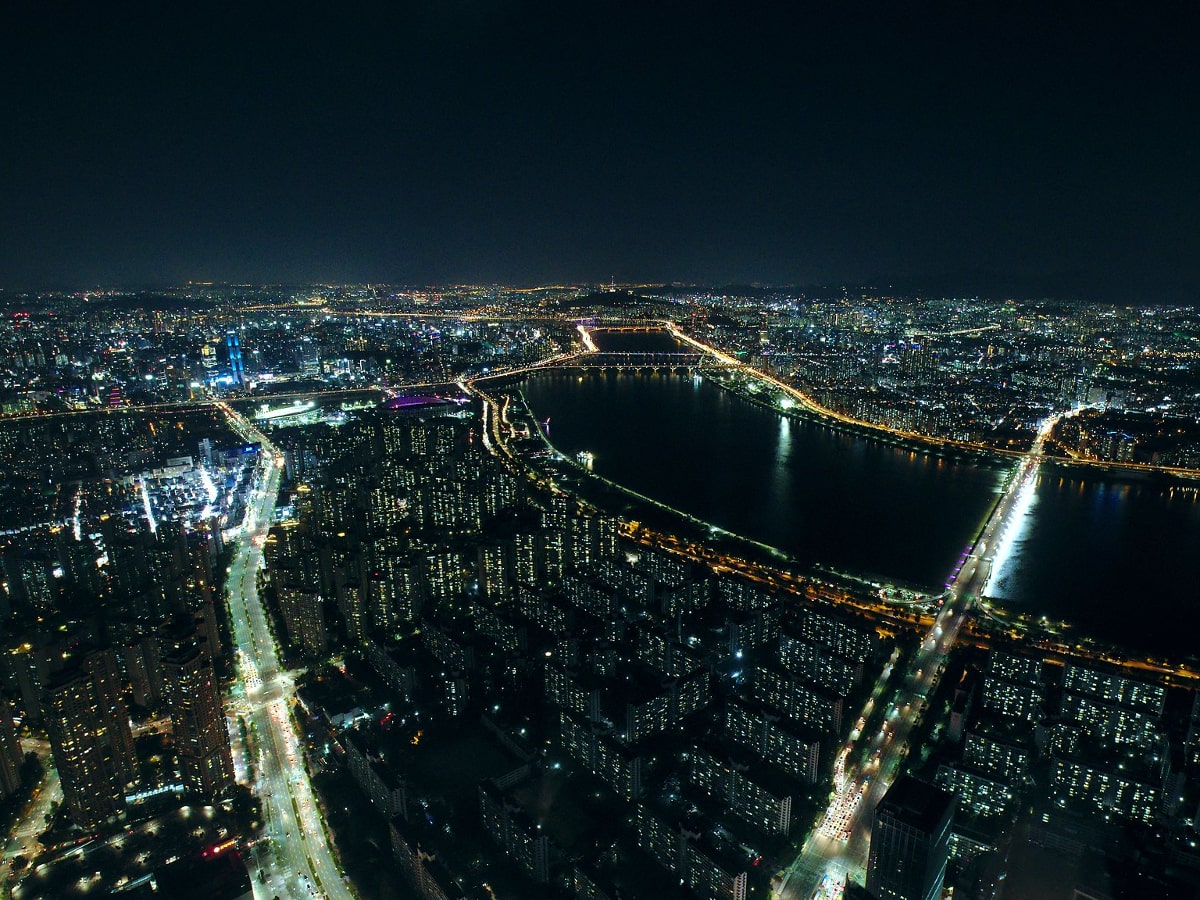 Pretty much any rundown of the best cities to live in South Korea has to include the capital, so we may as well start in Seoul. Like all mega cities, it will divide opinion to some extent, but this vast metropolis with a metropolitan population of around 25 million (roughly half the South Korean population) is the undisputed cultural, economic and business centre of Korea and the place to go for those who want to fully immerse in life in the country and be in the middle of everything.
It is a vast, modern city made up of incredibly busy but usually clean streets, towering skyscrapers and an overwhelming array of different neighbourhoods which can make settling on one a difficult prospect for new arrivals. The good news is that Seoul boasts the world's third largest subway system and it's one of the most efficient too which makes getting around relatively simple once you get used to it.
While it lacks the ancient monuments or obvious landmarks of other major cities, the most striking thing about Seoul is perhaps its pace of life. Commuters rush around the city, new buildings are constantly being constructed giving its skyline an ever changing appearance and after the dark, residents can unwind from a hard day's work with the help of one of Asia's biggest and best nightlife scenes.
Asia Living Cost Index – 2.6 million Korean Won per month (US$1940)
---
Busan
If Seoul is just that bit too big for you, Busan is the next best option for anyone looking to lead an urban lifestyle but in a more laid back atmosphere than you find in the capital.
It has a few very obvious advantages over the capital. Busan's southerly, coastal location affords it a considerably milder climate and it avoids the brunt of the South Korean winter which brings with it freezing temperatures and heavy snowfall to most parts of the country.
Busan is also one of the best cities for people who like the outdoors with the city famous for both its beaches and proximity to the mountains which serve up some great options for hiking. The city also hosts some significant cultural events, most notably the Busan International Film Festival which showcases new movies from the popular Korean film industry which has garnered international acclaim in recent years.
Living Cost Index – 1.8 million Korean Won per month (US$1350)
---
Incheon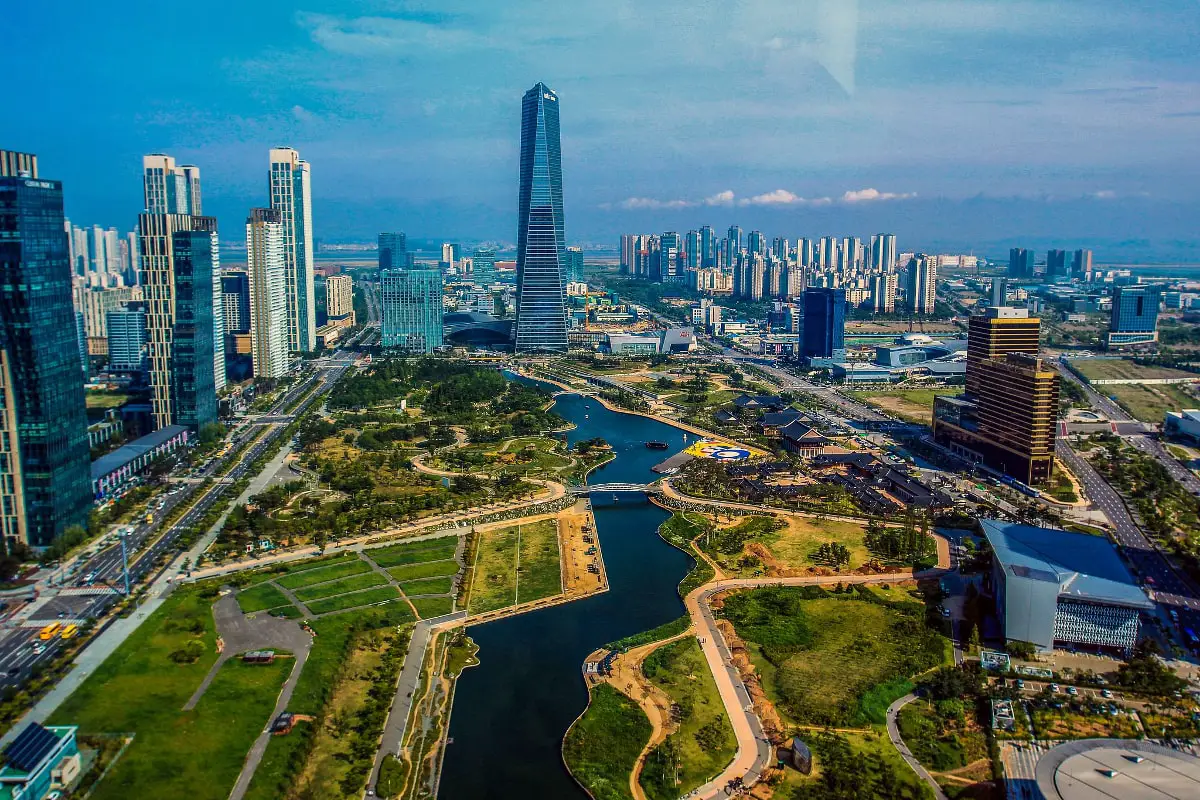 Another decent alternative to Seoul, but one with much closer links to the heart of the Korean capital, is the city of Incheon, located on the northwest shores of the country.
Incheon is a great option for anyone looking for a more affordable base than you find in Seoul, as well as access to excellent transport links which will allow you to do lots of trips during your days off, both within South Korea and abroad. The latter is possible because Incheon is the location of South Korea's biggest airport, the seventh busiest in Asia with many daily flights to major regional cities such as Hong Kong, Tokyo, Bangkok, Taipei and Shanghai serving up plentiful options for short breaks in East Asia. There are also rail connections to the heart of Seoul departing every 10-15 minutes and taking only around an hour so you can still easily pop into the big city whenever you need to.
With 3 million people living in Incheon, it's not as though there is nothing to do in town either and highlights include the city's main green areas such as Songdo Central Park, Incheon Grand Park and Jayu Park. The city is also known for its street food, Korean barbecues and all round excellent cuisine.
Living Cost Index – 1.9 million Korean Won per month (US$1420)
---
Jeju Island
For those turned off by the idea of living in South Korea's busy big cities, you may want to consider Jeju Island. Located to the south of the mainland in the East China Sea, Jeju has emerged as one of South Korea's most popular digital nomad destinations and one of the few places in the country where you can truly relax and avoid the hectic pace of life that engulfs much of Korea.
Its safe reputation, fast internet speeds, warm weather and sandy beaches also see it rank among the best places for foreigners to live in South Korea, although it is worth noting that this is not a nation exactly famous for its beach culture. Jeju City is the biggest settlement on the island with many ferry connections to the mainland but you may prefer to live elsewhere on Jeju.
The island also has the advantage of being cheap. Although it does depend on exactly where you choose to live, you can find cheaper rents here when compared to other parts of the country and overall living costs are certainly less than in somewhere like Seoul or even Busan.
Living Cost Index – 1.7 million Korean Won per month (US$1270)
Daegu
Located in the south of the country, but around 80 km from the coast, Daegu is another good option for anyone thinking of moving to the country. While it is by no means the cheapest city in South Korea, it's more affordable than Seoul and has plenty going on which will ensure you don't get bored during your free time.
A popular location with English teachers in Korea, Daegu isn't short on western and international offerings when it comes to restaurants and bars. However it also boasts many more local charms with street markets to explore, as well as small neighbourhood cafes and stores that give it more of a small town feel than some other big cities on the Korean Peninsula. Daegu is known for its shopping and fashion industry though and you can still find many major department stores and shopping malls if that's more your thing.
If you need to get away, Daegu is well situated with the beaches of Busan less than an hour away while it's still only two hours by rail to Seoul and getting around South Korea is generally quite fast and straight-forward as it's not a huge country.
Living Cost Index – 2.1 million Korean Won per month (US$1570)
South Korea Cost of Living Explanation Explained
For the table below (and figures above), numbeo's cost of living data has been used as a guide to help work out the cost of living index in South Korean cities. It should be used as a means of comparison more than an accurate estimate of what you personally would spend if you lived in the country. That will clearly largely depend on your lifestyle choices and preferences.
The estimates for costs in the cheapest and best places to live in South Korea are loosely based around what one single person may spend in a month and aim to cover all the usual living costs such as groceries and food plus the cost of rented accommodation. Those willing to live in a shared flat in a cheaper area and eager to save money by watching what they spend may be able to get by on slightly less. Those hoping to rent their own apartment (particularly in a good area) and enjoy more nights out and do more trips during their free time, may need more.
You will also want to factor in any additional costs such as travel or health insurance which aren't covered by these figures as they will vary depending on your age and personal circumstances. You can get a quote in less than a minute from SafetyWing who specialise in medical travel insurance for nomads.
---
Cost of Living in South Korea (2023) – 5 Biggest Cities Compared
| | |
| --- | --- |
| City | Cost of Living Index (Monthly in Korean Won) |
| Seoul | 2.6 million |
| Daegu | 2.1 million |
| Incheon | 1.9 million |
| Daejeon | 1.8 million |
| Busan | 1.8 million |
This South Korea living cost data was last updated in May 2023. At that time 1 US Dollar = 1340 Won, 1 Euro = 1445 Won, 1 GBP = 1670 Won.
As the above table demonstrates, Seoul is considerably more expensive than the other major cities. However the average income in South Korea also peaks in Seoul so you will need to factor that in if you are going to be doing a fixed job for a South Korean company or working in a school.
Away from Seoul, there's not a vast difference between the big cities in terms of typical living costs and you can pretty much choose the one that appeals the most to you without worrying too much about the slight differences.
You may want to look to the smaller cities or Jeju Island if you're a digital nomad or remote worker and really looking to cut down your expenditure as much as possible. The same goes if you're worried about the living cost in South Korea for international students as there are more affordable university towns elsewhere.
In comparison to other Far East countries, living costs in the best value cities in Korea are perhaps comparable to the cheapest places to live in Japan. Korea used to be considerably cheaper than its neighbour, but according to this index, Tokyo is now actually cheaper to live in than Seoul, although much will depend on your lifestyle and chosen neighbourhood. South Korea is certainly more expensive when compared to the best cities to live in China with some of the less popular Chinese cities 50% cheaper than places like Daegu and Incheon.
---
This post on the cheapest cities to live in South Korea was last updated in May 2023.
---
5 of the Best Places to live in South Korea & Cost of Living Guide