With a great lifestyle, affordable cities, sunny coastlines and an abundance of English teaching jobs, Spain is one of the most popular countries for people looking to move abroad. Madrid and Barcelona are both very attractive destinations but while they aren't as expensive as other major European or North American cities, by Spanish standards they are a little pricey. Here are five of the cheapest cities to live in Spain that also boast a high quality of life with an array of things to see and do in your free-time.
At the bottom of the page, we also have a 2023 cost of living comparison of 20 Spanish cities. This takes into account recent increases in the cost of living in Spain and across Europe.
---
5 of the Best Cities to Live in Spain that are more affordable
---
Valencia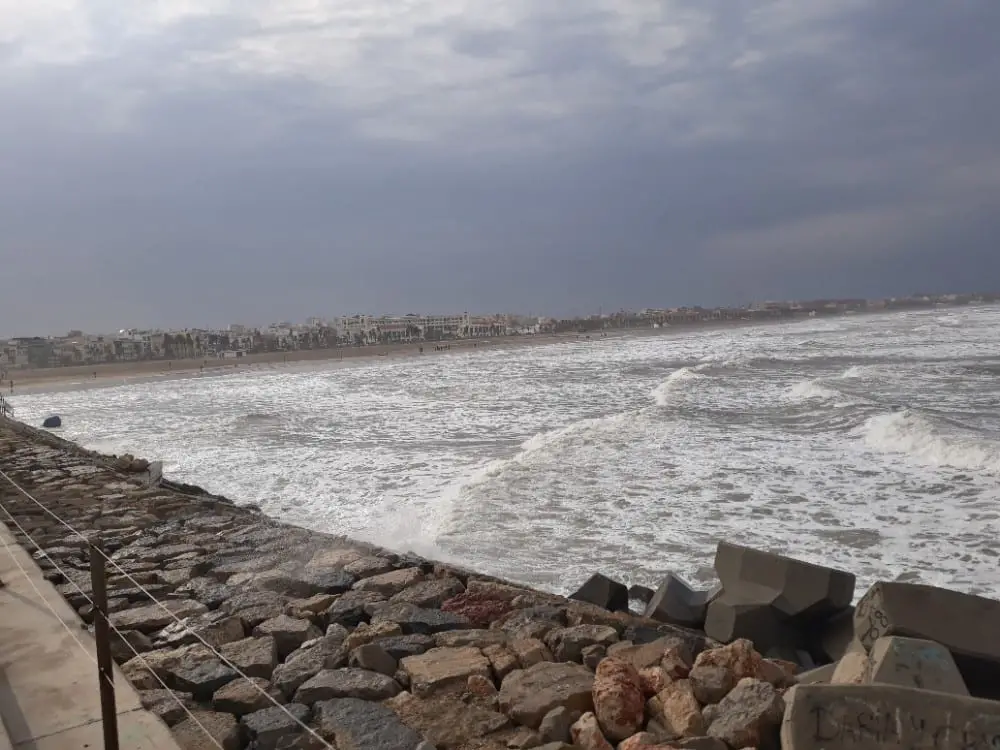 Valencia is a really good option for anyone looking for a big city experience but not willing to fork out the extra couple of hundred Euros each month to live in Madrid or Barcelona. With a population of around 800,000, Valencia is the third largest city in Spain and it is similar to Barcelona in some respects with popular beaches in and just outside of town and a lively cultural calendar which peaks with the city's famous Fallas celebrations.
It is also a great destination for culinary lovers as the birthplace of the paella, and overall Valencian cuisine is arguably superior to that of the big two Spanish cities. As well as the popular beach and modern port area, Valencia has changed for the better in recent years with the spectacular redevelopment of the old river bed which is now a huge, green park perfect for exercising, relaxing or visiting attractions such as the outstanding Science Museum and Aquarium, one of the best in the world.
While the public transport isn't anywhere near as extensive as in the big two Spanish cities, Valencia is very flat and has lots of cycle lanes and cycle friendly areas which makes this a good option for getting around.
European Cost of Living Index – 1200 Euros/month
---
Seville
Seville/Sevilla is another of the big Spanish cities and it is the capital of Andalucia, which is one of the cheapest regions of Spain to live in. This is a passionate city with a slightly different pace and style of living compared to others in Iberia, largely conditioned by the extreme heat during the summer months.
At this time of year, Sevillanos often take shelter during the daylight hours and the many beautiful streets and plazas come to life after 10:00 p.m. when people head out to shop, dine and drink. The city's nightlife peaks from late spring through to early autumn with many open-air bars and nightclubs buzzing with life, dancing and music.
Seville's Easter celebrations and parades (Semana Santa) and the famous Feria de Abril are also two of the biggest dates on Spain's cultural calendar and are best experienced if you are living in the city rather than just visiting. With affordable rents, a manageable size and another extensive cycle scheme, which makes getting around cheap and easy, Seville is a great option for anyone looking for an authentic Spanish experience.
Cost of Living Index – 1150 Euros/month
---
Granada
Granada, is another of the best places to visit in Andalucia, lying 250 km east of Seville and may be a better option for those who prefer smaller or indeed cooler cities (in winters at least – the summer heat is still extreme!).
This popular university town is home to the world famous Alhambra – the large palace and fortress which looms large over the old centre. It is certainly one of the most spectacularly set cities in Europe and it also boasts quite a unique vibe with an Arabic past that is still quite evident with plenty of North African and Middle-Eastern restaurants and shisha bars.
Once you've done the typical tourist trail, Granada may not have as much to offer in terms of entertainment as Valencia or Seville, but there are loads of great options for getting out of the city during your free time. The Sierra Nevada mountain range which starts just outside the city, serves up an array of hiking options while you can even ski on its slopes during the winter. Despite its mountainous setting, Granada is also still only an hour or so from the coast and the province of Granada is home to some gorgeous, quiet beaches.
Cost of Living Index – 1150 Euros/month
---
Alicante
If you're determined to live on the coast and want easy access to great beaches whilst not breaking the bank, you'll struggle to beat Alicante. While it is a relatively small city, as the gateway to the Costa Blanca, Alicante boasts the fifth busiest airport in Spain (with more air links than larger cities such as Valencia and Seville for example). This makes it both accessible and a great base for anyone looking to combine living by the beach in Spain with short breaks and trips to other parts of Europe.
The Costa Blanca is very touristy with large expat communities but Alicante itself still has a very Spanish flavour and the region boasts some of the best cheap beach destinations in Europe. Its tram network makes it reasonably easy to get around too and connects the pleasant centre/port area and the excellent San Juan beach, whilst lines extend all the way around the coast to the busy resort of Benidorm.
Cost of Living Index – 1200 Euros/month
---
A Coruña
If you want to live somewhere off the beaten track to some extent and away from the most popular Spanish destinations with international visitors, consider heading to northwestern Spain and mysterious Galicia.
This region admittedly doesn't boast the best weather in Iberia by any stretch of the imagination with its Celtic heritage extending to the climate which is wet and blustery for much of the year. However it does boast some absolutely stunning scenery with rugged coastlines and gorgeous bays and in the summer at least, the temperatures still rise to a level that far exceeds what you'll find in northern parts of Europe.
A Coruña is a compact coastal city with a centrally located beach and views deep into the Atlantic. The relationship with the sea is an integral part of Galician history and culture and the more time you spend there, the more you will get to understand this area's proud regional identity. If you're after an affordable city and also something a bit different then A Coruña is well worth considering.
Cost of Living Index – 1200 Euros/month
---
Spain Cost of Living Calculation Explained
We have used numbeo's cost calculator as a rough guide to calculate the cost of living index (including rented accommodation) for 20 cities in Spain. While this is based on real 2023 data from people living in Spain, this should only really be used as a means of comparison though as exact living costs will vary considerably from person to person.
Students and those happy to share a flat with several people and maybe live a bit away from the centre or best districts should be able to get by on slightly less. Those looking for a bit of comfort or convenience in terms of their living situation may want to budget more, particularly if you'll be renting your own property and not sharing with anyone.
Note that travel or health insurance costs are not included in these figures and will vary a lot depending on your age and other factors. Get a quote in less than a minute from SafetyWing for an idea of how much this may cost in your circumstances. EU citizens should be able to get medical treatment with an EHIC card.
---
Cost of Living (2023) – What are the cheapest cities to live in Spain?
| | |
| --- | --- |
| City | Cost of Living Index (Monthly in Euros) |
| Barcelona | 1500 |
| San Sebastian | 1450 |
| Bilbao | 1450 |
| Palma de Mallorca | 1400 |
| Madrid | 1350 |
| Malaga | 1250 |
| Pamplona | 1250 |
| Valencia | 1200 |
| Las Palmas de Gran Canaria | 1200 |
| Alicante | 1200 |
| A Coruña | 1200 |
| Santander | 1150 |
| Granada | 1150 |
| Gijon | 1150 |
| Vigo | 1150 |
| Seville | 1150 |
| Valladolid | 1150 |
| Zaragoza | 1100 |
| Murcia | 1100 |
| Cordoba | 1100 |
This Spain cost of living data was last updated in May 2023.
The above list features the estimated cost of living in the 15 largest cities in Spain plus 5 more smaller cities that are quite popular with travellers and foreigners looking to move to Spain (A Coruña, Granada, Pamplona, San Sebastian & Santander).
As you can see, there is quite a wide range with most cities away from the core economic hubs of Madrid, Catalonia and the Basque Country being quite considerably cheaper to live in. Even the likes of Barcelona and San Sebastian aren't wildly expensive by regional standards though with costs more in line with some of the cheapest cities to live in France.
In addition to the five cities featured above, the likes of Malaga and Las Palmas de Gran Canaria are also good options for anyone looking for a sunny new home with a coastal location and affordable cost of living.
We initially posted this article at the start of the pandemic but according to the latest 2023 updates, it was interesting to note that Madrid has got cheaper relative to most other cities in Spain. This is perhaps due to people being increasingly able to work remotely and not needing to live in the capital which has the most jobs. Some Spaniards and foreigners living in Spain have also opted to relocate to the coast which may explain rises in coastal cities in warmer locations such as Malaga.
Another development over the past year has been Spain's plan to become the latest country offering digital nomad visas in Europe which should make it easier for non-EU citizens to stay longer.
---
This article on the cheapest cities to live in Spain was last updated in May 2023. Comments and questions are welcome but please note we are not experts on Spanish/EU immigration laws nor local job markets.
---
What are the best and cheapest cities to live in Spain?