While living in Paris may be the romantic dream for many, the hard reality is that it's a very expensive city to be in and unless you have a well paid job in the French capital, there's much better value to be found elsewhere. In this post we'll look at some of the best and cheapest cities to live in France. We'll also consider which are the best options for students or remote workers hoping to balance a high quality of life with affordable living.
At the bottom of the page, you'll also find a cost of living comparison for all the major French cities. Figures were last updated in May 2023, following recent increases in the cost of living in Europe.
---
5 of the Best Cities to Live in France that are more affordable
---
Marseille
If you want the big city vibe, but aren't willing to put up with the prices of Paris, then Marseille is your best bet as far as France is concerned. The city proper has a population of just shy of one million, making it the second largest in France while its metropolitan area is home to around double that.
Marseille has many interesting museums, attractions and quirky districts to discover so the risk of boredom setting in is significantly less than in some of the smaller towns. Like most big cities, there are some suburbs which aren't totally safe though with some neighbourhoods blighted by high youth unemployment, poor housing and poverty. It's therefore important to do your research when choosing a place to live.
Despite its flaws, with a coastal location and easy access to the sunny beaches of the French Riviera, Marseille is a rebellious city that ticks a lot of boxes. It's also cheaper to live in than neighbouring towns and cities in the South of France such as Cannes and Nice with greater choice when it comes to how to spend your free time.
Living Cost Index – Є1500/month
---
Grenoble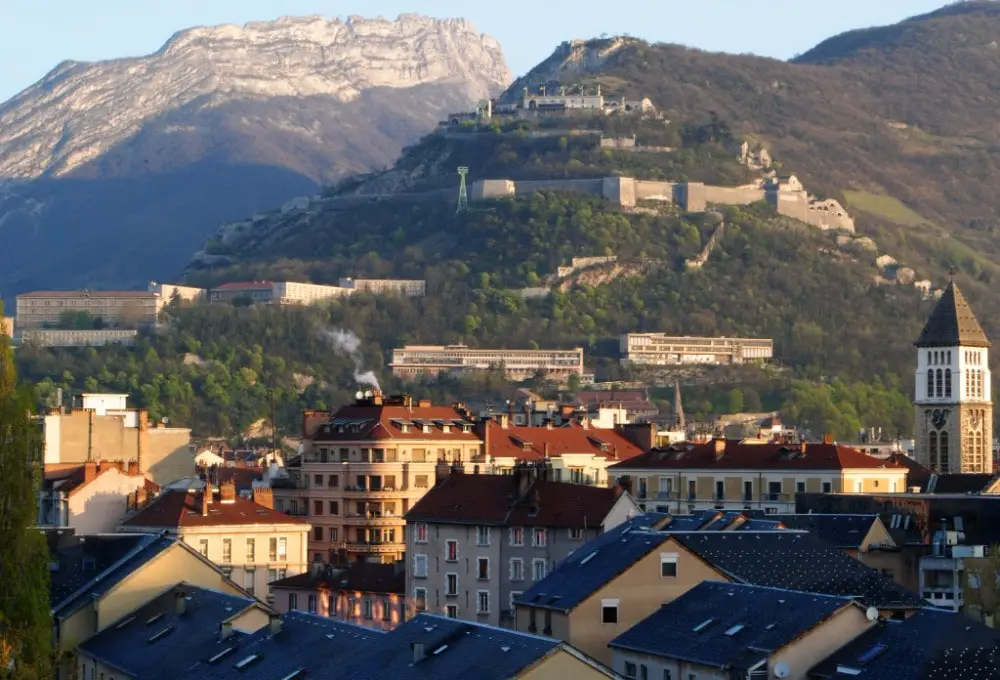 If you're more into mountains and nature than big city living then Grenoble might be your best option in terms of finding an affordable French city with easy access to the peaks and slopes of the Alps.
Indeed the city promotes itself as the 'Capital of the Alps' and the snow-capped peaks provide a stunning backdrop during the winter months. Famous ski resorts such as Deux Alpes and Alpe d'Huez are roughly 90 minutes away with several daily buses departing from the city during the peak season (December to February), while the nearest ski stations are just 45 minutes away by road.
Although small, the city also has plenty to see and do with several museums (the Museum of French Revolution just out of town is also worth a visit). Grenoble also has a popular cable car which transports you to the Bastille for panoramic views of the city and surrounding mountains.
Living Cost Index – Є1500/month
---
Lille
For something completely different, the northern city of Lille is another cheap option for living in France, particularly if you're a digital nomad and have not seen much of Europe before and want a good base for exploring.
Lille is a major terminal on the high-speed Eurostar train line meaning there are rapid rail connections to the major European capitals of Paris, London, Brussels and Amsterdam. Indeed it is only 25 km from the Belgian border with the beautiful city of Bruges, another easy option for a day or weekend trip.
On the downside, Lille is a significantly colder and wetter place than the likes of Marseille and Montpellier in the south of France with average night-time lows of under 6°C for six months of the year. It may not be the most fascinating destination in France either, but Lille does have a really nice city centre and is well on its way to shedding its industrial reputation.
Living Cost Index – Є1500/month
---
Nantes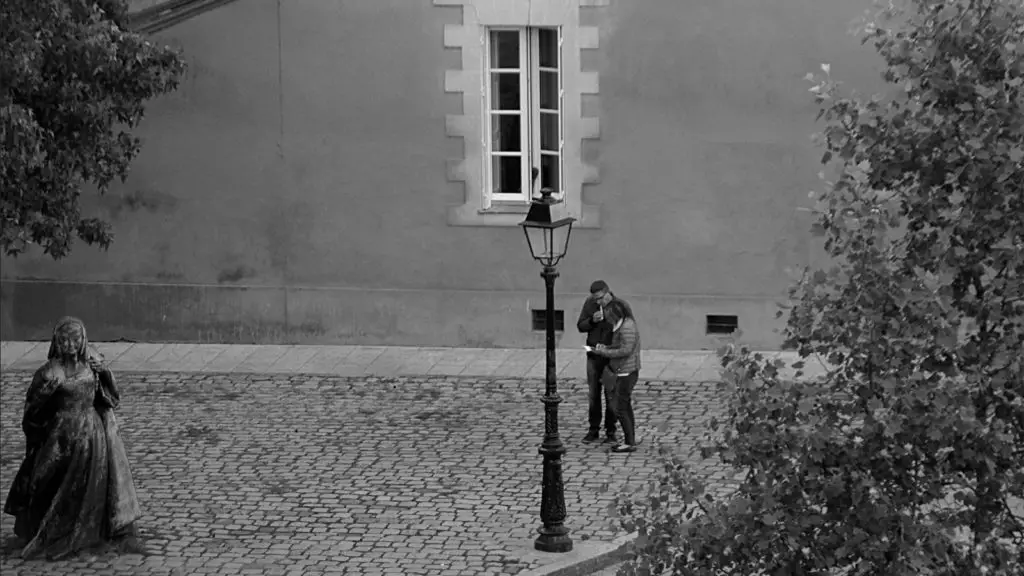 Another city you may not have considered is Nantes, lying in the west of France but not quite on the coast. Located around 400 km from Paris and further from the popular southeastern region, Nantes is a little bit isolated which perhaps explains its overall affordability.
It is though a very safe, green city that is committed to sustainability and is frequently ranked as one of the best places to live in France. That's because of a number of factors including its friendly people, a low crime rate, as well as impressive healthcare and education systems.
The pace of life is a little bit slower than in many other European cities but Nantes does have a unique arts scene, as well as a great selection of parks and green areas. It also feels like a very well designed city with well over 90% of residents living within 300 metres of a public transport stop.
Living Cost Index – Є1500/month
---
Montpellier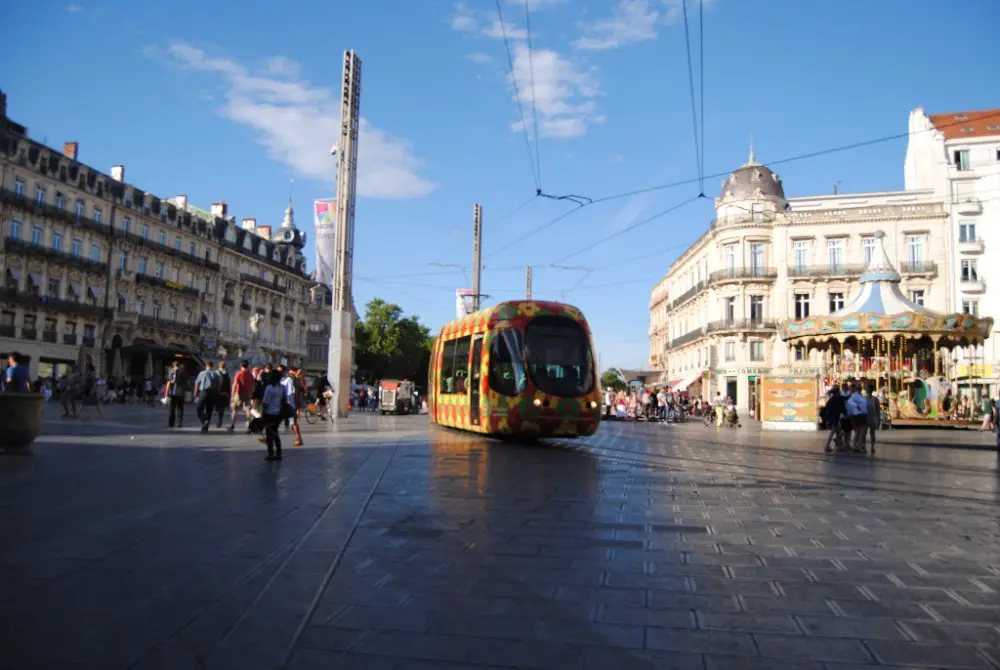 Montpellier is a popular city in the south of France, although it's true that costs are slightly higher here than in the cities featured above. With no fewer than three universities and three further higher education institutes, roughly a third of the city's population is made up of students during term-time, making it a bit of a hub for young people.
As well as benefiting from a Mediterranean climate, the city also has many advantages over others in France with a manageable size, a city-wide bike scheme and extensive bicycle lanes making it easy to get around. There's also a decent tram network with four separate lines if you're not the energetic type.
It may not be Paris or Marseille in terms of entertainment options, but there are still hundreds of bars and cafes dotted around the city centre, many of which have special 'happy hour' periods or themed nights to attract the student crowd.
Living Cost Index – Є1650/month
---
France Living Cost Explanation Explained
We've used numbeo's cost calculator as a guide to work out the estimated cost of living for cities in France. They are aimed to represent a realistic figure for a single person, including the cost of renting accommodation, electricity bills (which have risen a lot in 2022 and 2023), groceries and all typical living costs.
The estimated monthly figures themselves are designed to be just a guide though as each person's living and spending habits are different. Students and anyone willing to live in a flatshare or really watch what they spend, should be able to get by on a bit less. Those with more lavish lifestyles will most likely spend more.
The figures do not cover the cost of health insurance which varies considerably according to your age and general health. Digital nomads and remote workers in France may wish to check out SafetyWing who offer flexible Nomad Insurance from $45 per 4 week period as well as more extensive Remote Health plans which even work in your own country.
---
Cost of Living in France (2023) – Cities Compared
---
City
Cost of Living Index (Monthly in Є)

Paris

2000

Nice

1800

Lyon

1700
Montpellier
1650

Bordeaux

1

550
Toulouse
1550
Marseille
1500

Toulo

n

1

500

Nantes

1500

Lille

1

500

Grenoble

1500

Strasbourg
1450
This France cost of living data was last updated in May 2023.
The cities featured above consist of the ten largest in France by population and a couple of smaller ones (Toulon and Grenoble) where sufficient data was available to make a reasonably accurate estimate of the cost of living.
You can clearly see that Paris is by some distance the most expensive major city in France to live in. Otherwise there isn't a huge amount to choose between the different cities in terms of costs. If you're avoiding Paris and the French Riviera then students, remote workers and digital nomads can probably just afford to opt for the city that they fancy the most and not worry too much about marginal differences in prices.
Overall, France is certainly an expensive country to live in, even by European standards. All of the cities featured above are pricier to live in than many of the best places to live in Spain such as Madrid and Valencia. Living costs are more comparable to those in German cities.
---
This post on the best and cheapest cities to live in France was updated in May 2023. Comments and questions are welcome but please note that we are not experts on French or EU immigration laws nor local job markets.
---
The Best & Cheapest Cities to Live in France in 2023