We're going to take a look at the 2023 cost of living in Europe, factoring in recent rising costs across the continent. While it's true that prices are going up pretty much everywhere with salaries rarely keeping up, there is still good value to be found in some countries. Below we'll highlight some of the cheapest places to live in Europe.
For the indexes, European cost of living data from Numbeo has been used as a guide to help compare places. However the indexes for the cost of living in European cities and countries should only be taken as an estimate and means of comparison. 
It's not necessarily going to be an accurate prediction of what you might spend were you to live in these places which will depend massively on your lifestyle and accommodation choices. The figures are loosely designed to cover the cost of rent for one person and typical living costs such as groceries, transport and some evenings out.
---
What are the cheapest places to live in Europe?
---
Cost of Living in Europe (2023) – Country Comparison
| | |
| --- | --- |
| Country | Europe Cost of Living Index (€/Month) |
| UK | 1800 |
| Germany | 1800 |
| The Netherlands | 1750 |
| France | 1700 |
| Belgium | 1550 |
| Italy | 1500 |
| Sweden | 1500 |
| Spain | 1250 |
| Portugal | 1200 |
| Czechia | 1200 |
| Greece | 1150 |
| Poland | 1050 |
| Romania | 900 |
In the table above we have included an estimate of the cost of living in the European Union countries with a population of 10 million or more plus the UK which is no longer in the EU. In each case we've taken an average of the estimated monthly cost of living from the five largest cities (where sufficient data was available) in each country to create the index.
The likes of the UK, Germany, France and the Netherlands rank amongst the most expensive countries to live in Europe. It would cost one person around 20,000 Euros to live in Europe for a year in a typical major city in one of those countries based on this index.
However there is a considerable amount of regional variation when it comes to living costs in many of these countries which is something to bear in mind and often one expensive city can significantly bring up the average. For example, many British cities are actually cheaper than continental ones of a similar size but the UK average is greatly increased by the extremely high cost of living in London.
Portugal and Spain are the cheapest places to live in Western Europe offering better value than the likes of France, Germany and the Scandinavian countries. However you can cut living costs down further by heading East.
Poland, Bulgaria and Romania are three of the cheapest countries to live in the EU. The cost of living in the latter is only around 50% of what it is in Germany for example. Even the Romanian capital Bucharest is an affordable place to live and a good option for those able to work remotely.
For the very lowest cost of living in Europe, you need to look beyond the EU borders to Balkan countries like Montenegro and Albania or alternatively Moldova and Turkey (part of which is in Europe). All of those places are very cheap to live in by regional and most global standards with costs a fraction of what they are in most major cities in North America.
What are the most expensive & cheapest cities to live in Europe?
| | | |
| --- | --- | --- |
| City | Country | Europe Cost of Living Index (€/Month) |
| Zurich | Switzerland | 3350 |
| London | UK | 2550 |
| Dublin | Ireland | 2300 |
| Reykjavik | Iceland | 2200 |
| Copenhagen | Denmark | 2150 |
| Oslo | Norway | 2050 |
| Paris | France | 2000 |
| Munich | Germany | 1950 |
| Milan | Italy | 1950 |
| Amsterdam | The Netherlands | 1950 |
| Berlin | Germany | 1850 |
| Stockholm | Sweden | 1800 |
| Helsinki | Finland | 1700 |
| Hamburg | Germany | 1700 |
| Manchester | UK | 1700 |
| Brussels | Belgium | 1700 |
| Rome | Italy | 1650 |
| Cologne | Germany | 1650 |
| Birmingham | UK | 1600 |
| Prague | Czechia | 1550 |
| Marseille | France | 1500 |
| Vienna | Austria | 1500 |
| Barcelona | Spain | 1500 |
| Lisbon | Portugal | 1450 |
| Madrid | Spain | 1350 |
| Tallinn | Estonia | 1300 |
| Athens | Greece | 1300 |
| Warsaw | Poland | 1250 |
| Zagreb | Croatia | 1200 |
| Budapest | Hungary | 1150 |
| Riga | Latvia | 1150 |
| Belgrade | Serbia | 1100 |
| Sofia | Bulgaria | 1000 |
| Bucharest | Romania | 1000 |
| Tirana | Albania | 950 |
| Istanbul | Turkey | 900 |
| Skopje | North Macedonia | 800 |
In the table above, you can see the estimated cost of living in all EU cities with a population of one million or more. We've also added some other major cities and capitals from across the bloc, as well as selected non-EU cities such as London and Belgrade to give a broad spectrum of living costs right across the continent. We've not featured cities in Ukraine, Russia or Belarus due to the ongoing conflict which makes moving to those countries not the best idea right now, while some of the economic implications of the war also make living costs very hard to estimate.
Aside from the glitzy microstate of Monaco, Switzerland is the most expensive country to live in Europe and its largest city Zurich comes out as the most expensive city in Europe to live, of the ones featured above. It is significantly more expensive than even the likes of Dublin and London where the ongoing cost of living crisis is pricing out many young people.
Other Northern European capitals such as Oslo, Copenhagen and Reykjavik also rank among the most expensive on the continent. However costs are rising across Europe with once cheap cities like Lisbon and Prague, experiencing significant hikes in rental costs with an 18% increase in Prague in 2022 alone.
For the cheapest rent in Europe in 2023, you'll need to head further east with major cities like Sofia, Bucharest, Istanbul, Tirana and Skopje among the best options. It is worth noting that you can certainly find many cheaper towns and cities than the ones featured in the table, although they may not be anywhere near as liveable and work opportunities and salaries will most likely be less too.
Overall, there are plenty of more affordable parts of the world than Europe with living costs in South America considerably less for example.
Factors to consider when budgeting for life in Europe
Countries with low cost of living and high quality of life
If you're currently looking for a new base in Europe, whether it's for just a few months or for the long-term, you'll most likely be trying to find somewhere that offers both a low cost of living and high quality of life. With costs rising in popular digital nomad hotspots like Lisbon and Budapest, that's not as easy as it once was.
Some of the very cheapest countries in Europe such as Albania and Moldova have some significant problems and are not viewed as particularly desirable places to live. Therefore it's all about striking a balance but the continent is not short on good options. Some of the best cities to live in Europe for a low cost of living and high quality of life include Valencia in Spain which is more affordable than Barcelona but still allows you to live in a busy Spanish beach city.
Language barriers are another factor to consider, particularly if you're going to be looking for work. While many European countries have relatively easy to find English teaching jobs and in some cases other roles that can be solely done in English, most will require you to have at least a knowledge of the local language. The UK, Ireland and Malta are the only European countries where English is the official language.
Even if you'll be working remotely, not knowing any of the local lingo will also be a barrier which will make it harder for you to find accommodation at a good price and get the best deals on any other services where prices are more negotiable. Therefore you need to consider that you may pay slightly above the local rates for some things, particularly initially when you are in a new country and don't fully understand how things work.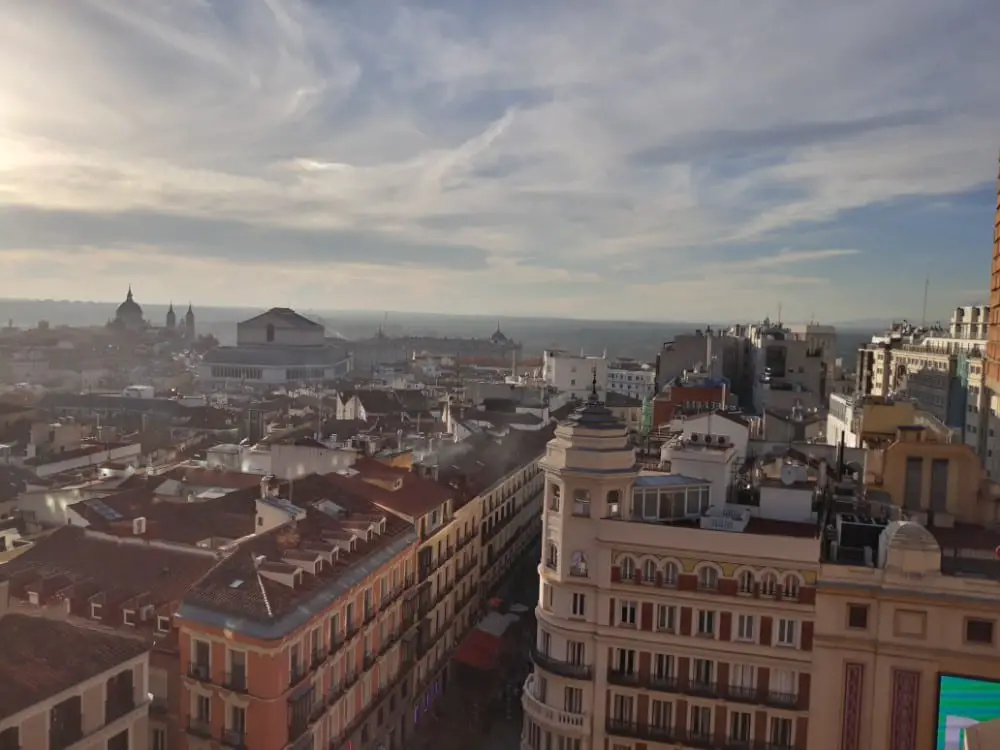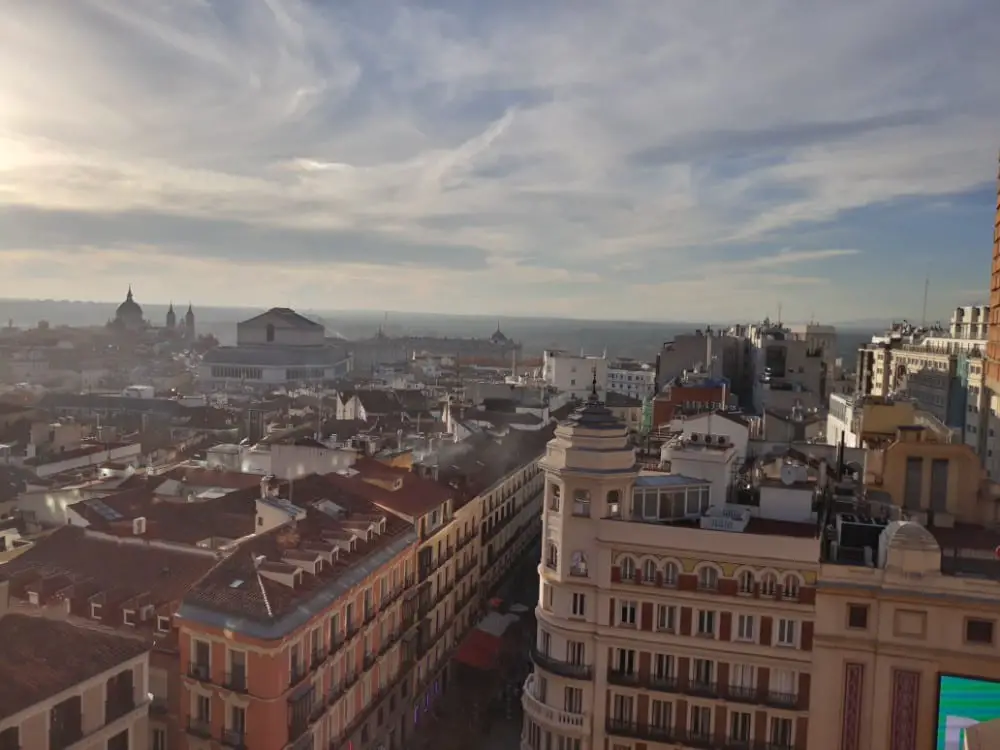 Cost of living increase in Europe
The European continent has been gripped by rising living costs over the past couple of years. There are various factors that have contributed to this from the economic fallout following the Covid-19 pandemic to the war in Ukraine which has significantly contributed to rising energy prices. Electricity and gas bills are major factors to consider when renting a place to live anywhere in Europe and can run into the hundreds of Euros each month, even for a small household. You'll want to keep an eye on how things develop and plan ahead for the cost of living to most likely be even higher than the figures quoted on this page a year from now.
Can you access free healthcare?
We haven't included healthcare costs or cover in the indexes featured above as this will very much depend on where you're from, your age and overall health. Citizens of the EU, Iceland, Liechtenstein, Norway and Switzerland are eligible for a free European Health Insurance Card which gives you the right to healthcare services in all EU and some other European countries. Often this will be free but each European country has their own system.
Those unable to get an EHIC card won't have the same rights and may find healthcare is far more expensive. There are some good options for travel medical insurance though and you can get a quote in less than a minute from SafetyWing who specialise in this kind of thing.
EU citizens can live and work anywhere in the EU for as long as they like. This will spare you any visa costs, although there may still be some minor fees involved in attaining necessary residency and legal documents in a new country. 
For non-EU citizens, digital nomads can often work remotely during visa-free stays in the Schengen Area (stays of up to 90 days in any 180 day period are permitted) and you can potentially divide your time between Schengen and non-Schengen nations to avoid having to pay for visas. However, to find permanent employment and live long-term in Europe, you'll typically need to apply for a long-term work visa or residence permit which can be very expensive depending on the country and your individual circumstances.
---
This look at the cost of living in Europe was last updated in June 2023.
---
Cost of Living in Europe – What are the cheapest places to live?