Europe is home to some of the world's most popular city destinations for weekend breaks and short visits. In this post, we're going to look at the most visited cities in Europe. The data comes from before the pandemic and it may be 2022 or beyond by the time we start to see international visitors flocking back to these cities.
The figures come from the Euromonitor International Report into the Top 100 City Destinations. There is more information on how they were calculated in the official report, but essentially international visitors staying at least one night in the city in question are counted, but domestic arrivals are not. The figures are an estimate for 2019 based on data for previous years and recent travel trends.
---
The Most Visited Cities in Europe
---
These were the most popular city destinations in Europe in 2019 by estimated international tourist/traveller arrival numbers (to the nearest 100,000) across the whole year:
1. London, UK – 19.6 million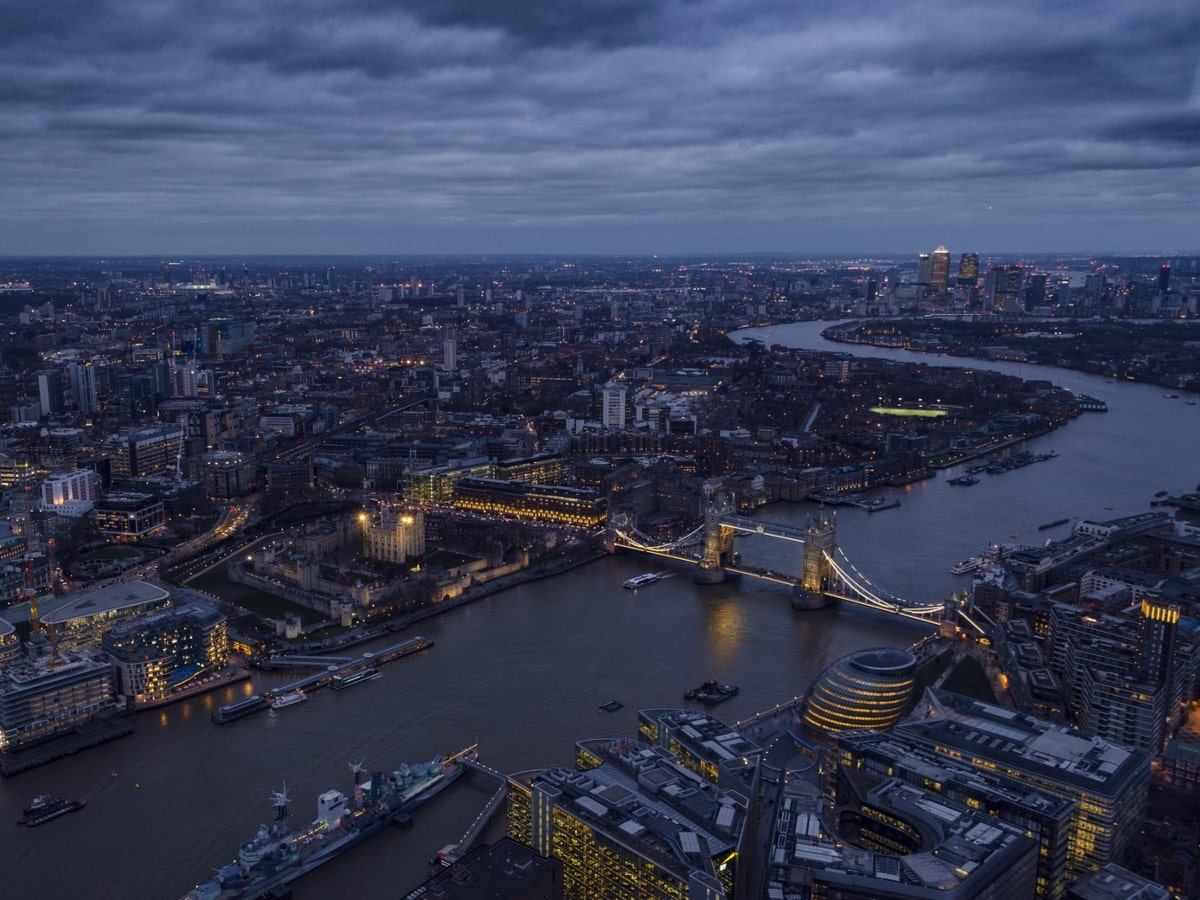 The most visited city in Europe is London and the British capital has topped the European rankings for a number of years. With multiple international airports ensuring the city is one of the true global travel hubs and a number of world famous sites and attractions, London receives visitors from far and wide.
Globally, according to these projections, the only cities to welcome in more travellers in 2019 than London were Hong Kong, Bangkok, Macau and Singapore. The latter two both leapfrogged London which was the 3rd most visited city in the world in both 2017 and 2018.
Brexit uncertainty has perhaps played a role in London's slight slide down the rankings. It was the only one of the top 10 most visited cities in Europe projected to receive fewer arrivals in 2019 than it did in 2017. However the reduced value of the pound in recent years has at least made it a more affordable destination for foreign visitors and it'll be interesting to see whether arrivals pick up again in the coming years.
2. Paris, France – 19.1 million
Paris was closing on London fast before the pandemic struck and may well have overtaken the English city as the most popular destination in Europe were it not for COVID-19. France is also the most visited country in Europe and indeed the world with just under a quarter of travellers arriving in Paris.
With iconic sights such as the Eiffel Tower and the Louvre, Paris' status as a major global tourist destination is long established. The increasing numbers of visitors suggests it still remains one of the top cities for romantic getaways and short breaks and only one other city in the top 10 could better its projected growth of 8.7% visitor numbers in 2019 compared to 2018.
Paris isn't really a city that needs to market itself, but there has been extra effort in that regard in the build up to the 2024 Olympics which will take place in the city. One problem though is the high accommodation costs with Paris seriously short on budget hotel options, leading to a surge in Airbnb bookings in the French capital.
3. Istanbul, Turkey – 14.7 million
Istanbul saw a huge 25% spike in visitor numbers in 2018 compared to 2017 and that growth was expected to continue, albeit more slowly. As a result, the Turkish city is estimated to now be one of the ten most visited cities in the world, with more projected international visitors than New York in 2019. Its capacity has also been increased by the recent opening of the new Istanbul Airport, with early reviews rating it as one of the best airports in the world.
It has been quite a turbulent decade for the city's travel industry overall though with political events and security concerns putting visitors off for a while. The 2016 coup d'état attempt was particularly damaging but all the signs are that travellers were flocking to Istanbul again as the 2010's came to a close.
Istanbul is certainly an appealing destination for Europeans looking for an accessible city break in a place with an Asian/Middle Eastern flavour. Culturally it stands apart from the other major cities in Europe but its future direction is still a little uncertain. The recent decision to strip the Hagia Sophia of museum status, paving its way to return to being a mosque, is another indicator of the changing face of Turkey under President Erdogan.
4. Antalya, Turkey – 13.3 million
Staying in Turkey, the coastal city of Antalya, is perhaps a surprise inclusion at number four. It is the fastest growing city in Turkey with an increasingly international flavour but it does differ from most of the others featured in this countdown, in that it is also a major beach holiday destination and most visitors come for that reason rather than for a city break.
Strictly speaking, Antalya is in Asia and not Europe. However it clearly sells itself to the European market and most visitors come from the European continent, often on package holidays for stays in Turkey's southern Mediterranean region, which is known as the Turquoise Coast for its clear waters.
Like Istanbul, it experienced a real surge in visitors during the final few years of the 2010's with Turkey clearly an increasingly popular travel hotspot. Away from the beaches, Antalya has plenty to offer its visitors from the ancient Kaleiçi neighbourhood to pretty harbours.
5. Rome, Italy – 10.3 million
Another of the continent's iconic capital cities rounds off the top five. While some way short on Paris and London, Rome continued to attract around 10 million visitors each year before the pandemic, the equivalent of around 200,000 per week.
Having been a major human settlement for almost three millennia, Rome oozes history and continues to be one of those destinations that most travel-minded people look to visit at least once in their lifetimes.
While it perhaps hasn't got as many "modern" attractions as some European cities, it has plenty to offer the weekend visitor. Sites such as the Colosseum and the Trevi Fountain are symbols of the city, while Rome also attracts Christians from all over the world who come to visit the Vatican, home of the Roman Catholic Church, and the smallest country in the world. It's also not far from the coast with some of the best beaches in Italy easy to reach.
---
The Top 10 City Destinations in Europe
| | | |
| --- | --- | --- |
| City | Country | Estimated International Tourist Arrivals (2019) |
| London | UK | 19.6 million |
| Paris | France | 19.1 million |
| Istanbul | Turkey | 14.7 million |
| Antalya | Turkey | 13.3 million |
| Rome | Italy | 10.3 million |
| Prague | Czech Republic | 9.2 million |
| Amsterdam | Netherlands | 8.8 million |
| Barcelona | Spain | 7.0 million |
| Vienna | Austria | 6.6 million |
| Milan | Italy | 6.6 million |
The most visited cities in Europe statistics above throw up a few surprises. It may come as a surprise to see Barcelona and Amsterdam for example beneath the two Turkish cities but overall you could probably have guessed a good number of those destinations.
The 20 most visited cities in Europe are rounded off by Athens (6.3 million), Berlin (6.2 million), Moscow (6 million), Venice (5.6 million), Madrid (5.6 million), Dublin (5.5 million), Florence (5.1 million), St Petersburg (4.5 million), Brussels (4.3 million) and Munich (4.2 million).
---
This list of most visited cities in Europe was published in April 2021, but the figures quoted relate to estimates for the 2019 calendar year as clearly there was not much travel going on in 2020!
---
The most visited cities in Europe