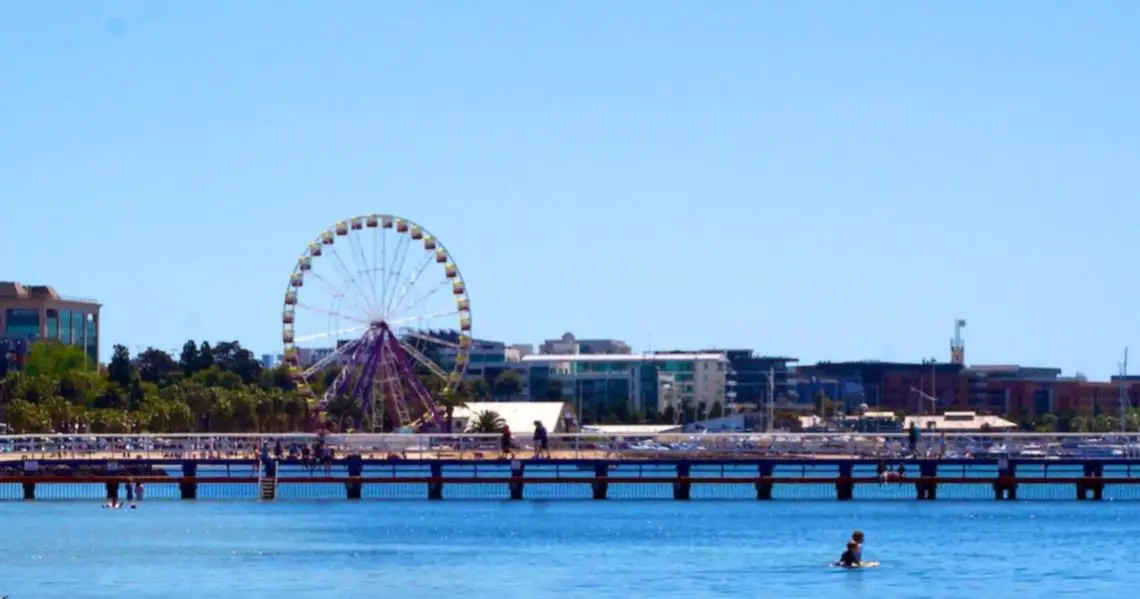 5 Australian Cities that are cheap to live in & offer a high Quality of Life
Many dream of a new life down under, but few make it a reality. While moving to Australia permanently can be challenging for some due to their relatively strict set of requirements for migrants, temporary or working holiday visas are easier to come by. In this post we'll look at some of the cheapest cities to live in Australia and consider which are the best options for everyone from people taking a gap year to professionals, remote workers or retirees hoping to balance a high quality of life with affordable living.
---
5 of the Cheapest Cities to Live in Australia
---
Adelaide
Australia is an expensive country, so of course in global terms you might argue that there simply aren't any cheap cities to live. However if affordability is your absolute top priority, then Adelaide is probably your best option and it is the cheapest city in Australia according to our research. While people from other parts of the country do sometimes look down on Adelaide and while it may not rank as one of the most popular destinations with visitors, it still has plenty going for it.
With a population of just over a million, it is the 5th largest city in Australia so you can get a taste of big city living but will be spared the crowds of Sydney and Melbourne. Its metropolitan area stretches almost 100 km along the shores of Southern Australia and almost regardless of where you choose to live, you won't be too far from the beach.
Adelaide experiences long, dry summers with average temperatures of over 22°C for seven months of the year between October and April. The wettest and coolest months are June, July and August.
Estimated Living Costs* – 2100 AUD/month
* Clearly there will be huge differences between how much people spend depending on the circumstances of each individual. The cost of living estimates for the Australian cities featured in this article are primarily designed to be a guide and a means of comparison. They are supposed to represent a realistic figure for the living expenses of a single person, including the cost of renting accommodation. Anyone willing to live in a flatshare and really watch what they spend should be able to get by on a bit less. The same goes for anyone looking for a quiet life without a large amount of going out and socialising. Those with more lavish lifestyles or anyone looking to really take advantage of all the activities and things that Australia has to offer will almost certainly spend more.
---
Cairns
Some 2500 km north of Adelaide, lies the city of Cairns in northern Queensland. A popular travel destination, most well known for being the gateway to the world famous Great Barrier Reef, Cairns is a great base for anyone who prefers an outdoors lifestyle and would rather avoid living in a big city.
Cairns is a coastal town of around 150,000 people, surrounded by thick rainforest and the shores of the Coral Sea. It's clearly a great base for anyone who enjoys diving or snorkelling and it boasts a laid back atmosphere with an international vibe thanks to its huge popularity with travellers from other parts of the world. It is a major stop on the Australian backpacker trail.
It has a very different climate to cities in the south of the country. Cairns is a tropical place with the monsoon season running from late November through to May bringing some torrential downpours. Temperatures stay warm throughout the year with July, the coolest month, still seeing average daytime highs of over 26°C.
Estimated Living Costs – 2125 AUD/month
---
Perth
Across to the west of the country now for another of the best places to live in Australia. Perth is, like most cities in Australia, located on the coast with sandy beaches spread out across its sprawling suburbs. It is a major hub for arts and culture with a wide range of theatres and galleries as well as a vibrant music scene.
Perth's main disadvantage is that it is quite an isolated place. As the only real city in the vast state of Western Australia, it's a long way from anywhere else and it takes around four hours to fly to the major metropolises on the East Coast such as Sydney and Brisbane. Perth is though home to one of the best and busiest airports in Australia with good connections across the country and overseas.
The city does have a distinct seasonal climate although winters are still mild with temperatures regularly exceeding 20°C even in the coldest period of the year from June to August. December to March is hot with average highs of around 30°C, a lot of sunshine and very little rainfall.
Estimated Living Costs – 2200 AUD/month
---
Sunshine Coast
Another of the cheapest places to live in Australia is the Sunshine Coast, which is a golden stretch of around 60 km along the Queensland coastline, just north of Brisbane. It's the permanent home to over 300,000 people, making it the 9th largest urban area in Australia although it attracts around ten times that number of tourists each year with famous attractions such as Steve Irwin's Australia Zoo and an underwater marine park.
It's also a very popular destination for anyone moving to live in Australia, with its combination of warm weather and an abundance of beaches, as well as its overall affordability key factors in attracting so many people to its shores.
As you might expect given the name, the Sunshine Coast boasts a sunny climate, although it's a bit of a myth to say that every day serves up glorious blue skies. The annual rainfall is greater than in Sydney and about twice what it is in Perth. There is less seasonal variation though and fewer extreme days of heat or torrential rainfall with a mild year-round climate and average temperatures of between 20°C and 30°C in all twelve months of the year.
Estimated Living Costs – 2175 AUD/month
---
Geelong
Finally, we head to Geelong which is rarely the first thought for foreigners moving to Australia but it could be a good option for anyone looking to live somewhere slightly smaller with a more local flavour than you get in some of the larger or more tourist-orientated destinations.
Victoria's Second City is perhaps best known nationally, in what is a sports mad country, for its famous Aussie Rules team – the second oldest in the country. Again the waterfront is very much the centre of life in Geelong with an art deco boardwalk, pretty marina and of course numerous easy to reach beaches. It's also only an hour away from the heart of Melbourne meaning you can enjoy the benefits of living somewhere slightly smaller with all the attractions of the big city, easily accessible too.
The state of Victoria does have a slightly cooler climate than other parts of Australia with four distinct seasons making it somewhat more akin to what you may experience in Europe for example. Temperatures have even been known to drop below freezing in the winter months in Geelong, although this is rare and from December to March you can usually bank on warm weather with average highs between 22 and 25°C.
Estimated Living Costs – 2175 AUD/month
---
Find Work Placements in Australia
Join Worldpackers ($39/year using our discount code) for access to work exchange programs which can help you cut costs while living in Australia. They have everything from hostel positions to farm work and have 42 opportunities in Oz at the time of writing.
---
Cost of Living in Australia – Cities Compared
For the table below (and figures above), we've used numbeo's cost of living calculator as a guide to work out the estimated cost of living in Australian cities. The cities we have chosen include all of the 15 largest urban areas in Australia with the exception of Wollongong and Townsville which there was not sufficient data for.
You can clearly see that Sydney is by some distance the most expensive city in Australia. All of the top four come from the most heavily populated southeast of the country although Melbourne is (comparatively at least) a much more affordable place to live in and a great option for anyone looking to balance a high quality of life whilst spending less than you would in Sydney. For many, it's well worth the extra 100 or so Australian Dollars a month to live in Melbourne over one of the cities further down the list, although it does have a cooler climate and more rainy days than many other parts of Australia.
Remember that the estimated monthly figures themselves are designed to be just a guide as each person's situation and spending habits will be different. They are intended to cover the cost of renting accommodation and all living costs.
| | |
| --- | --- |
| City | Estimated Cost of Living (Monthly in AUD) |
| Sydney | 2825 |
| Canberra | 2375 |
| Newcastle | 2375 |
| Melbourne | 2325 |
| Gold Coast | 2325 |
| Brisbane | 2300 |
| Darwin | 2300 |
| Perth | 2200 |
| Hobart | 2175 |
| Sunshine Coast | 2175 |
| Geelong | 2175 |
| Cairns | 2125 |
| Adelaide | 2100 |
Note that health insurance costs aren't included in these figures. It will vary a lot depending on your age and other factors.
As of October 2020, one US Dollar gets you 1.39 Australian Dollar, one Euro gets you 1.64 AUD and one British Pound gets you 1.81 AUD.
---
This post on the cheapest cities to live in Australia was published in October 2020.
---