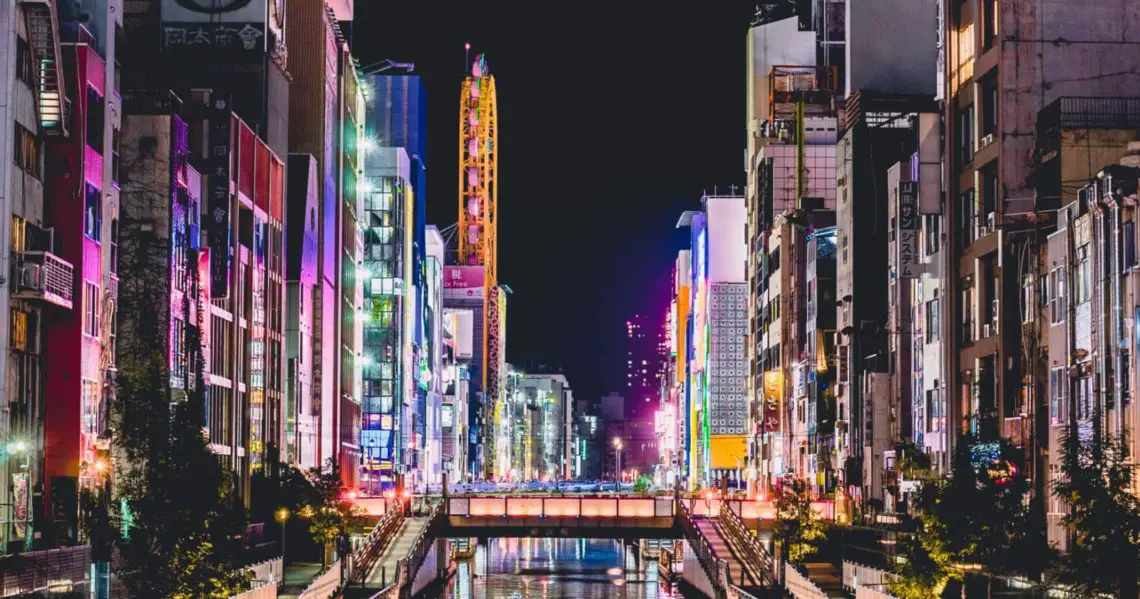 5 Japanese Cities that are cheap to live in & offer a high Quality of Life
While it's quite difficult to find legal paths to moving and settling in Japan permanently, there are many ways and schemes that enable you to experience life in Japan for a shorter period of time. The most famous is the JET programme and if you are planning to teach in Japan or will be based there for any other reason, this post should help you on the path to deciding where to go. It features some of the best and cheapest cities to live in Japan, with a focus on those places that are affordable while also offering a high quality of life.
---
5 of the Cheapest Cities to Live in Japan
---
Sapporo
Japanese northernmost and second largest island is Hokkaido and its largest city Sapporo is a good base for anyone looking for a slightly different experience to life on Honshu where virtually all the other major cities are located and where most Japanese people live.
Sapporo is the cultural, political and economic centre of life on Hokkaido island and it has grown from a village of just a few thousand people at the end of the 19th Century to Japan's 5th largest city today. Its northerly location also makes it one of the coldest cities with sub-zero temperatures virtually every day during the winter.
However Sapporo has very much turned its cold climate into an advantage. The annual Sapporo Snow Festival draws in around two million tourists from abroad while it is also a major winter sports destination with its mountainous backdrop home to an array of slopes for skiing and snowboarding. It's certainly a destination for outdoors and sporty types and the city has hosted everything from the Winter Olympics to World Cup football and rugby in its iconic dome.
Estimated Living Costs* – 160,000 Yen per Month (approx $1550)
*The estimates in this post on the cheapest and best cities to live in Japan are based on what a single person may spend in a typical month. They aim to cover all living costs as well as the cost of renting a room in shared accommodation or a small private flat.
The figures will vary wildly between different people though as clearly everyone has different spending habits and a different idea of what a comfortable life might entail. Therefore it's advisable to take this only as a very rough guide, more designed to be a means of comparing the costs in different cities rather than an accurate estimation of what YOU would spend if you lived in one of these places.
---
Osaka
While second cities often struggle to shake off a negative reputation, Osaka is something of an exception to the rule. It is a truly vibrant, futuristic city with a vast metropolitan area home to around 20 million people, ranking amongst the world's largest.
Osaka is a great option for anyone looking to live in a large, 24-7 Japanese city whilst not having to spend quite as much as it costs to live in Tokyo. At around 170,000 Yen per month according to our calculations, when it comes to the major urban areas, Osaka certainly ranks amongst the cheapest cities to live in Japan.
A port city, Osaka is a major financial centre – home to large electronics companies such as Panasonic and Sharp. However in such a gigantic place, it's not hard to escape the business world with many hip neighbourhoods such as Namba, Horie and Amemura, prime for living, drinking, dining and exploring.
Estimated Living Costs – 170,000 Yen per Month (approx $1650)
---
Kyoto
Only just over 50 km northeast of Osaka lies the neighbouring city of Kyoto. You can travel between the two in just 13 minutes via the blistering bullet trains but the cost of living is more or less the same, so you may as well choose the one that appeals the most.
Kyoto will suit those looking for a slightly less hectic place to live although with around 1.5 million residents, it's still a relatively large city. It's also one for the history lovers as Kyoto served as the home to Japanese emperors for no fewer than eleven centuries before power finally transferred to Tokyo in 1869. It's arguably Japan's main cultural capital with a host of Shinto and Buddhist shrines as well as some historic landmarks including the Kyoto Imperial Palace.
In terms of living there, you will find Kyoto to be a university town with a deep heritage and plenty of stories to tell, that go well beyond those main sites on the tourist trail. With hotter summers but cooler winters and a bicycle-friendly layout, it's certainly a complete contrast to Tokyo.
Estimated Living Costs – 170,000 Yen per Month (approx $1650)
---
Naha
If the hustle and bustle of life on Honshu and its enormous metropolitan areas sounds a bit too much, then you can escape it all by heading to Okinawa, the smallest and southernmost of Japan's five main islands. It has two major advantages over the others.
The first is its subtropical climate which ensures winters remain mild and it is spared the big freeze that engulfs most of Japan between December and February. Daily highs range between 20 and 30°C throughout the year, although there is more rainfall than in most other places in Japan.
The second major advantage is the low cost of living. Compared to Nagoya for example, Naha, the capital of Okinawa island, is around 40% cheaper to live in and it has been ranked as the number one city for digital nomads in Japan. You do though need to consider that Okinawa is both small and isolated, barely more than a dot in the middle of the vast East China Sea.
Estimated Living Costs – 150,000 Yen per Month (approx $1450)
---
Kawasaki
If you're looking for a taste of Tokyo but can't afford the living costs or deal with the crowds of the city proper, then Kawasaki or another of the cities in the metropolitan area might be a good back-up plan.
While it certainly doesn't rank among the best places to live in Japan and while a quick google search is more likely to serve up photos of motorbikes, this riverside city of Kawasaki is not completely without its charms. Home to an extensive canal network and a number of shrines and museums, Kawasaki isn't all industry and hard work but those are two factors that certainly played a major role in its growth throughout the 20th Century. Both remain very evident today.
With rent prices in Tokyo, over 50% higher than they are in Kawasaki, you can certainly find a better quality of accommodation for the same price in the latter. It'll take you around an hour by commuter services to reach the heart of the Japanese capital.
Estimated Living Costs – 165,000 Yen per Month (approx $1600)
---
Find Work Placements in Japan
Join Worldpackers (using our $10 discount code) for access to work exchange programs which can help you cut down the high accommodation costs while living or travelling in Japan. They have a range of roles, mostly featuring housekeeping work in hostels or guesthouses but there are some language teaching and farm positions too.
---
Cost of Living in the Japan – Cities Compared
For the table below (and figures above), we've used numbeo's cost of living data as a guide to work out the estimated cost of living in different Japanese cities. The 12 cities featured below including all of the largest ones in the country plus a couple of smaller ones that have proved popular with foreigners looking to experience life in Japan.
While it is based on real data from people living in these cities, everybody is different and your actual cost of living may vary considerably. As a means of comparison, this table should be a useful tool and you can see that Nagoya is way clear as the most expensive city in Japan to live in.
Tokyo, as you might expect, is also pricey but you can find some cheaper destinations as you work your way down, although truth be told it'd be an exaggeration to say anywhere in Japan is genuinely 'cheap' to live in. By almost all global standards, Japan is an expensive country to live in.
| | |
| --- | --- |
| City | Estimated Cost of Living (Monthly in Japanese Yen) |
| Nagoya | 245,000 |
| Tokyo | 205,000 |
| Saitama | 200,000 |
| Kobe | 195,000 |
| Fukuoka | 190,000 |
| Yokohama | 190,000 |
| Osaka | 170,000 |
| Kyoto | 170,000 |
| Kawasaki  | 165,000 |
| Sapporo | 160,000 |
| Hiroshima | 155,000 |
| Naha | 150,000 |
You will also need to factor in any travel or health insurance packages before moving to Japan, the cost of which will vary depending on your age, circumstances and a number of other factors. We recommend SafetyWing!
Some smaller towns and more rural destinations are even cheaper than the likes of Naha and Sapporo at the bottom of this Japan cost of living table. However unless you are a student or remote worker, you will need to also factor in the likelihood that your salary will also be considerably less in these places.
At the time of writing, $1 is equal to approximately 105 Japanese Yen, 1 Euro is around 125 Yen while £1 is roughly 140 Yen.
---
This post on some of the best cities to live in Japan was published in November 2020.
---