The Arab world is home to some of the world's most modern and fastest growing cities, as well as some of its most historic. In this post, we'll take a look at some of the best places to live in the Middle East. There is also a cost of living guide (updated in May 2023) at the bottom comparing expenses in 20 major cities across the region.
For the purposes of the article, we are considering the Middle East to include Egypt, Iran, Iraq, Saudi Arabia, Yemen, Syria, Jordan, UAE, Israel, Lebanon, Palestine, Kuwait, Oman, Qatar and Bahrain.
---
5 of the Best Cities to Live in the Middle East
---
Dubai, UAE
Dubai is perhaps the best known of the glitzy, modern metropolises in the oil rich Gulf States and even ranks as the 4th most visited city in the world. A small town home to less than 100,000 people only 50 years ago, Dubai has grown outwards and upwards with some of the world's tallest skyscrapers and most luxurious neighbourhoods.
For many people, it stands out as the best city to live in the Middle East with a very high standard of living. The emirate boasts some of the best shopping in the world, a year-round hot, sunny climate and international environment that brings with it more social opportunities than you will find in other cities in the region.
It is also more tolerant of other lifestyles than most Middle East countries. That means non-muslims can easily buy and consume alcohol in Dubai, even during Ramadan, and it is a city of world class bars, restaurants and resorts with many excellent sports facilities.
The downsides largely revolve around the high costs as Dubai is one of the most expensive places to live in the Middle East. You should also be aware of the extreme heat in the summer months (although this applies to many cities in the region) and also the high number of ongoing construction projects which mean it can resemble one big building site at times.
Living Cost Index – $2100 per Month
---
Amman, Jordan
If you are working remotely and aren't seeking permanent employment, then you will probably want to look for something cheaper than Dubai with the UAE far from the cheapest Middle East country to live in. You can find much better value in somewhere like Jordan for example.
Amman may be the capital, but it has a more welcoming feel than some big cities and the country is packed full of history and culture, something that can be lacking in places like Qatar and the UAE which have drastically changed over the past few decades with large parts of the main cities having slightly artificial feels.
There are loads of great travel opportunities in Jordan and Amman has a slightly more tolerable climate for those worried about the heat. Its average highs in the hottest months are around 33°C, around 8°C cooler than the corresponding temperatures in Dubai for example during July and August while you may even get some snow during the winter months.
Living Cost Index – $1050 per Month
---
Tel Aviv, Israel
If you're somebody worried about the often very conservative attitudes across the region and limitations on freedoms, then your best option in the Middle East will probably be Tel Aviv. This liberal Israeli city also serves as a big contrast to Jerusalem which can be a tense place and is obviously somewhere of extreme significance for various religions.
Tel Aviv though, is a rapidly growing international city with a reputation for partying hard. It is also known for being "gay friendly" which again is in contrast with the region as a whole. It's a cosmopolitan mix of old and new neighbourhoods and a very popular travel destination as well as a lively 24-7 place to live.
Truth be told, this is another place where more budget-minded people will probably want to avoid. It was actually ranked above the likes of Paris, London and New York as the most expensive city in the world in 2021 and it has gained a reputation as something of a playground for rich millennials and tech millionaires.
Living Cost Index – $2150 per Month
---
Hurghada/El Gouna, Egypt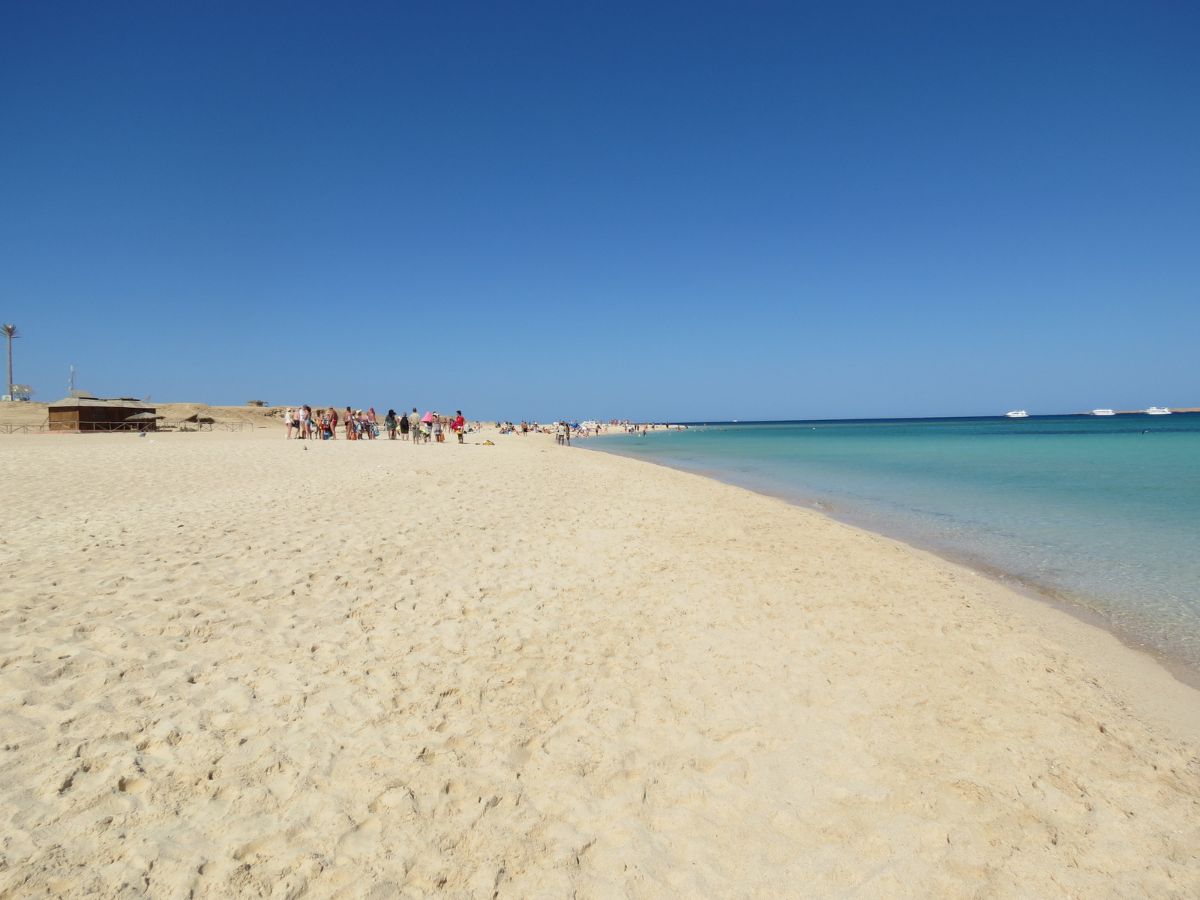 If the potential to save money whilst working remotely is a priority or for anyone retiring or just taking a break from employment, Egypt is perhaps the best Arab country to live in. Even its capital Cairo is many times cheaper than the likes of Dubai and Tel Aviv while you can find even better value by heading elsewhere.
Hurghada is a popular beach resort town which stretches some 40 km along the Red Sea coast which separates Egypt from Saudi Arabia. Formerly a sleepy fishing village, Hurghada is a year-round sunshine destination known for its sandy beaches and scuba diving opportunities.
Slightly further up the coast, El Gouna is another emerging destination for expats and foreigners looking for a sunny and affordable new base. There are an estimated 20,000 permanent or part-time residents in addition to the many hotels and resorts. It may not be the place for anyone looking to really embrace local culture, but it offers exceptional value for money.
Living Cost Index – $500 per Month
---
Muscat, Oman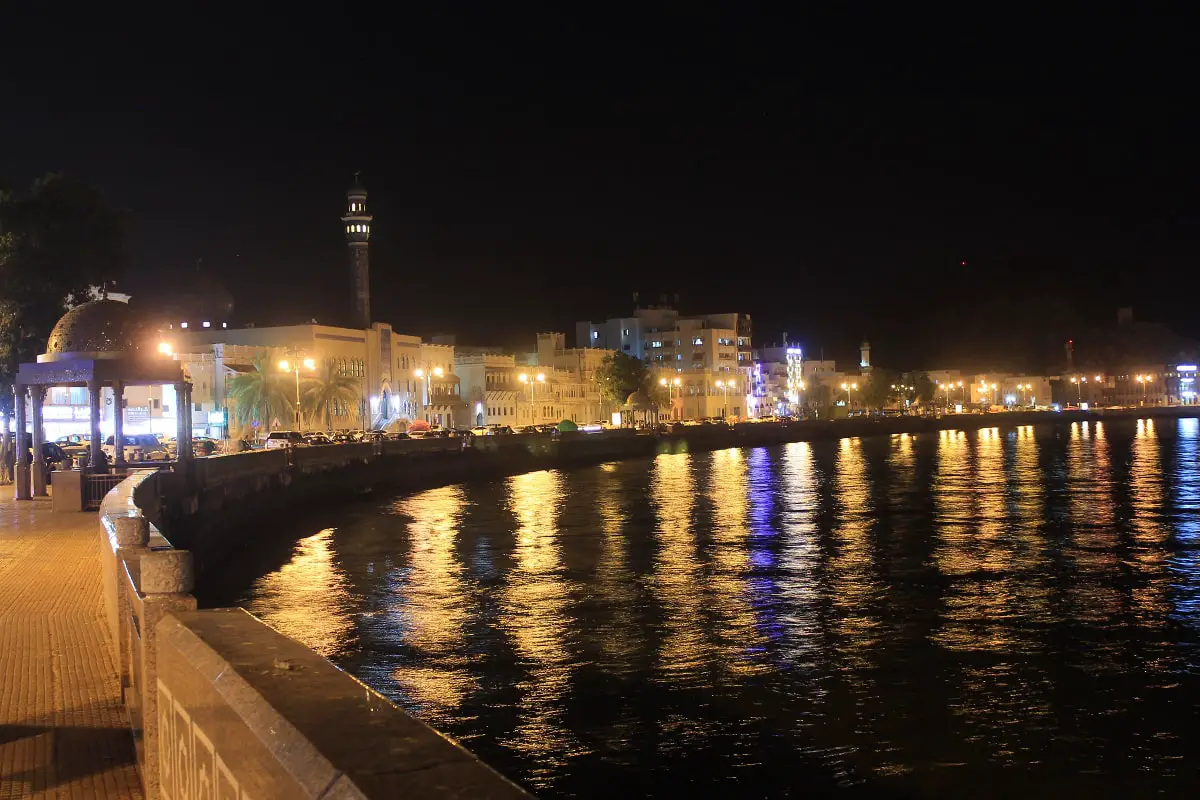 Often overlooked, Oman is not the first place that comes to mind when thinking of the best Middle East country to live and work. Indeed many will struggle to even point to it on the map. It's actually a relatively large country when compared to some of the other Gulf States with its capital Muscat around 500 km away from the Emirates of Abu Dhabi and Dubai.
Muscat is certainly more affordable than those two cities. It also offers a greater opportunity to really delve into the local culture, as unlike in Qatar or the UAE, expats are in the minority in Oman. That being said, English is still widely spoken and there are still people from all over the world living in Muscat.
As is fairly typical in this part of the Middle East, income is not taxed in Oman and Muscat is also basically a safe city to live in. Downsides may include the oppressive summer heat while the local transport network isn't as advanced as in some places, although there are plans in place for a metro network.
Living Cost Index – $1250 per Month
---
Middle East Cost of Living Calculation Explained
The estimates in this post on the best and cheapest cities to live in the Middle East should only be used as a means of comparison rather than an accurate estimate of what you might spend. There are so many variables and everyone has a different idea of what a good standard of living might be, so don't take these figures too literally.
They are mostly based on Numbeo's living cost data and designed to cover the cost of rented accommodation in addition to regular living expenses such as groceries and some evening or weekend entertainment. They don't cover the cost of any travel or health insurance packages which will vary from person to person. Get a quote in less than a minute from SafetyWing for an idea of how much this may cost in your circumstances.
Those looking to lead a prudent lifestyle, share accommodation with others and watch what they spend, may be able to get by on significantly less. Those with a greater budget or better paid job, won't find it hard to spend more than the figures quoted.
---
What are the cheapest places to live in the Middle East?
| | | |
| --- | --- | --- |
| City | Country | Asia Living Cost Index (Monthly in USD) |
| Tel Aviv | Israel | 2150 |
| Dubai | UAE | 2100 |
| Doha | Qatar | 1900 |
| Jerusalem | Israel | 1900 |
| Abu Dhabi | UAE | 1850 |
| Beirut | Lebanon | 1750 |
| Sharjah | UAE | 1450 |
| Manama | Bahrain | 1350 |
| Kuwait City | Kuwait | 1350 |
| Riyadh | Saudi Arabia | 1350 |
| Muscat | Oman | 1250 |
| Jeddah | Saudi Arabia | 1200 |
| Amman | Jordan | 1050 |
| Tehran | Iran | 850 |
| Baghdad | Iraq | 850 |
| Isfahan | Iran | 800 |
| Mashhad | Iran | 750 |
| Damascus | Syria | 700 |
| Cairo | Egypt | 550 |
| Alexandria | Egypt | 450 |
As of May 2023, 1 US Dollar is equal to approximately €0.94 and £0.81.
We have included most of the largest cities in the Middle East and some of the other capital or major cities in the region. While the figures (calculated in May 2023) should only be taken as a very rough guide and may not replicate what you would need to live in these places, you can at least confidently conclude that there is a huge cost difference between the cheapest cities in the Middle East and the most expensive.
The Israeli city of Tel Aviv tops the list while an economic crisis has contributed to costs also soaring in neighbouring Lebanon with Beirut becoming one of the most expensive places for migrant workers to live. Cities like Doha, Dubai and Abu Dhabi are less surprising inclusions near the top of the list with living costs very high in all of those cities. They rank among the best cities to live in Asia for high salaries in some professions, although wages remain shockingly low in some migrant industries such as construction.
If saving money is a priority, some of the cheapest places in the Middle East are found in Egypt while nearby Turkey, which is considered part of the region according to some definitions, is also great value. Salaries will be a lot lower though so you will clearly need to factor that in if you are looking for a permanent job. It's also worth noting that many jobs in the Middle East also come with free accommodation included whereas the above index factors in the cost of renting a property as well as regular living expenses. 
---
This post on the cheapest and best places to live in the Middle East was last updated in May 2023.
---
5 of the Best Places to Live in the Middle East & Cost of Living Guide