Step by Step Guide to Sorting Out Visas
The process of getting a visa can be relatively stressful. It largely depends on where you're from, where you're going and for how long. Here we'll try and simplify the whole process for you as it can be quite daunting if you've not done much travelling.
---
STEP 1: Check if you need a Visa
You can use our
visa check tool
to quickly check if you need a visa for any country. You can also book there in many cases and it's good if you are in a rush to get it sorted but may be a little more expensive. Alternatively you can do it through the embassy of the country you wish to visit (in your own country). It depends where you're from and how long you're planning to stay but for UK/EU citizens it's amazing how many countries you can visit without any need for a visa.
Contact details for embassies in UK
Contact details for embassies in Germany
Contact details for embassies in Australia
Contact details for embassies in Canada
Your country's foreign office website (UK Foreign Office page) should also be of some use although you may be left with the distinct impression they don't want you going anywhere such is the excessive nature of the travel warnings.
A Few Other things to Consider:
1) Make sure you're passport isn't in danger of expiring before you leave home (they normally last 10 years). You don't want to end up like Tom Hanks in The Terminal or living in a desolate part of Russia like Edward Snowden. (Okay this is unlikely but lost passports and especially expired ones are a huge pain to sort out when you're abroad.)
2) Also if you're extremely well travelled you may find out you're running out of blank pages in your passport. If you run out then you will also need a brand spanking new one!
3) Make sure you have several recent passport-sizes photos and take them on your trip with you. These are almost necessary when applying for visas.
---
STEP 2: Getting Visas
A few pointers:
1) Some countries only grant visas through their official embassies or consulates. Others outsource to private companies to issue visas. Make sure these companies are reputable before handing any money over. Check travel forums and contact reliable sources in the travel industry if you're at all in doubt.
2) Nowadays you can often get visas on arrival (i.e. when you land or reach the border). Sometimes you need to fill in some kind of online form beforehand while other times you can just turn up and fill out forms and pay fees at the entrance to the country. Queues can sometimes be long (see above!).
3) If you're doing a backpacking trip across multiple countries it is also almost always possible to get a visa in neighbouring countries (e.g. you can get Myanmar visas at the Myanmar Embassy in Thailand). It's normally cheaper to do it this way and allows more flexibility so if you're planning being away for a while you probably don't need to get all required visas before you leave home.
4) Visa applications for some countries can take a long time to process. For example Russian visas take several weeks to come through. Therefore make sure you allow yourself enough time to do this. If you want to visit China then apply at least a week before you wish to visit. You can get Chinese visas in neighbouring countries (including Hong Kong which most nationalities can visit visa free).
5) Before your trip, research not only the visa requirements but also the granted length of stay for each of the countries you think you might visit. This will help you plan more effectively. Typically travellers are granted anything from 30 to 180 days on arrival in a country.
---
STEP 3: Once You've Made it In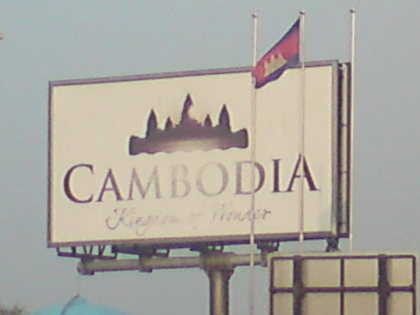 Whether or not you required a visa to enter a country there are several fairly simple things you need to remember once you are there:
1) You can potentially get in trouble (and will at least be fined) if you stay longer than your allotted allowed time so be careful not to overstay. Whenever you arrive in a new country find out how long you have. This info should be clearly written on the stamp in your passport.
2) If you intend to spend several months in one country which only grants shorter stays then consider doing a border run. Even if you only spend ten minutes in the neighbouring country you will be granted a fresh amount of time on your return.
3) Hold onto to your immigration and emigration forms or any other paperwork you're issued with on arrival. Losing them in some places can result in a lot of hassle when you eventually want to leave the country and potentially result in you missing transfers or getting fined.
4) Having a tourist visa doesn't give you the right to work in a country. That said it is often very easy to find cash-in-hand jobs or ones that reward you with food or accommodation instead of money.
---
That's the end. God that was dull!
---
This article was published in October 2013.
---