Europe has more budget airlines and cheap flights than any other region in the world. From Ryanair and Vueling to Wizzair and Easyjet, the continent isn't short on crammed planes, low fares and short, no-frills flights to other cities. In this post we have five quick tips for finding cheap flights in Europe which should help you secure the best deal on your next trip.
---
Tips for finding cheap Flights in Europe
---
1. Use a Comparison Site to find the cheapest Flight Ticket
This may sound obvious but there are still many people who still don't use comparison sites when booking flights. A lot of routes in Europe are flown by several different airlines and it's that competition which helps to drive prices down, particularly at less busy times of the year.
Skyscanner is perhaps the best known but there are a host of other flight comparison sites that basically do the same job. Another option is JustFly which searches all the major budget airlines in Europe as well as the main national carriers.
Checking fares on a flight comparison site is always the most logical first step when it comes to finding cheap flights in Europe but it is worth following their results through to the actual airline website to double check that those fares are still active. Remember that most flight comparison sites don't show live prices, only ones that other users have recently found so there may be minor differences between the price quoted and the actual fare.
2. Remember to consider Baggage Costs & Travel as light as possible
What you don't get from flight comparison sites is a quote for the baggage costs and even many of the airlines are quite vague about this when you initially search for a flight. You will be given the option to add hold luggage when you book your flight and it's important to select the right option otherwise you run the risk of being hit by a huge added fee at check-in or even at the gate.
There are regular changes to the baggage policy of many budget airlines. The biggest of the bunch Ryanair has recently increased their fees. Therefore even if you are a relatively frequent traveller, it's always a smart idea to double check the current regulations before your flight.
When considering what to take backpacking around the world, baggage fees are something you need to factor in if you are planning to fly a lot. On budget airlines, they will be your worst enemy and there may be cases when they come to more than the flight itself if you have a large backpack. Consider packing as light as possible and just doing laundry more regularly (there are launderettes everywhere!).
If you're on a weekend break or shorter trip within Europe, try to travel with just hand luggage where possible or choose one piece of hold luggage and split packing and costs with your travel companion(s).
3. Don't book too early or too late
There will be plenty of debate as to the best and worst time to book your flight. It's pretty widely accepted that leaving your booking to the very last minute is a bad idea if you can help it. On the more luxurious long-haul airlines, you can sometimes find cheap last minute fares if they are struggling to sell out. However budget airlines tend to start off by offering their cheapest fares and gradually increase them as more and more tickets are sold.
As a general rule of thumb, you want to ideally book at least two weeks in advance. A month is probably better if you know and are committed to the days of travel. During national holidays and peak periods such as the summer holidays (schools are off in late July and almost all of August in most European countries), it's advisable to book as far in advance as you can.
However if you're travelling in midweek for example at a non-busy period of the year (e.g. October-November or January-March) then there is no real advantage in booking months in advance and you may actually get a better deal by waiting a bit. For example at the time of writing (early September 2019), you can find flights from London to Madrid for just £12/£13 on most days in October 2019 but from February to April 2020, the majority of days have flights starting at £29.
4. Be as flexible as possible with your Dates to secure cheap Flight Deals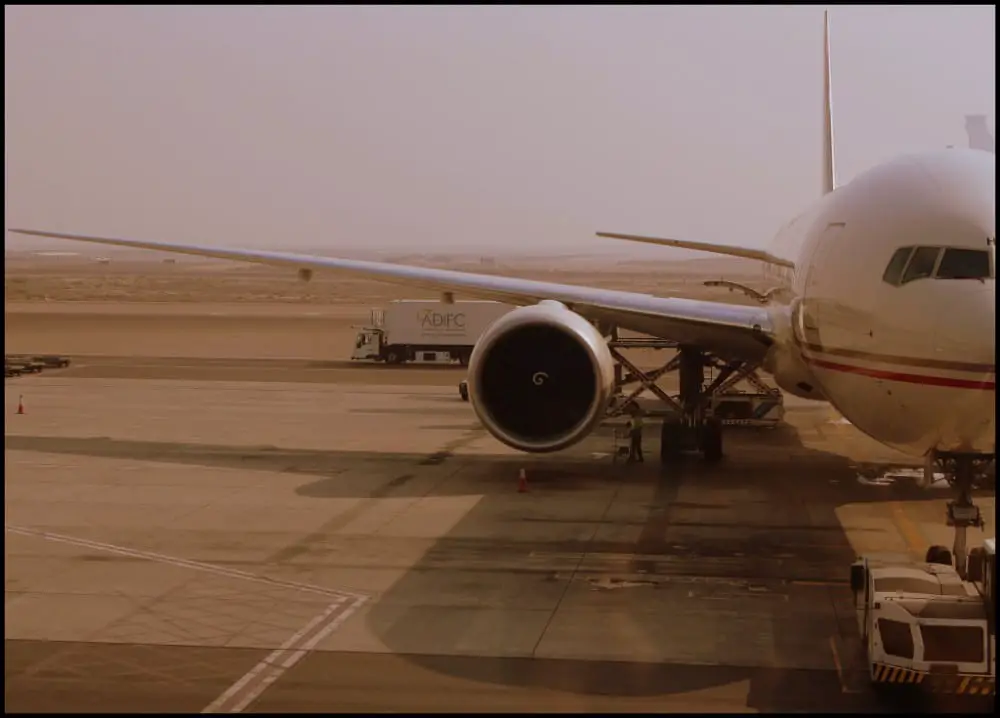 Being as flexible as possible and avoiding peak travel periods is generally the way to go if you are budget minded. Essentially this boils down to avoiding weekends for most of the year away from the summer season and other holidays. Europe is a playground for weekend breaks while some people also need to fly home from jobs at the weekend.
Therefore it's no surprise that prices tend to shoot up from Friday to Sunday. If you're on a multi-week backpacking trip around Europe, it should be pretty easy to dodge the weekend rush by taking flights in midweek.
If you're living in Europe and are one of those people trying to get away for the weekend, then by following some of our other general tips for finding cheap flights in Europe (particularly booking in advance) you should be able to find an affordable option, although you may save more by taking an extra day off work/studies and flying out on the Thursday and/or back on Monday.
5. Book your Flight in Midweek
There is an element of scepticism when it comes to this one but there have been studies done which suggest you can save around 5% if you book your flight in midweek, with Tuesday said to be the best day.
In truth this probably varies between the different airlines but some will rise their prices slightly at the weekend when more people are at home and searching for flights. There may then be some price drops in midweek and it is noticeable with a few airlines that at midnight on Tuesday or Wednesday, they may make small reductions.
If your trip is coming up in the next couple of weeks, then you may be wise just to book it as soon as possible rather than speculating on these midweek reductions. Essentially most airlines still use a simple 'supply and demand' approach to setting their fares. However if you are a month or more out from your trip, then it might be worth trying to book your flights in midweek.
---
These tips for finding cheap flights in Europe were written in September 2019
---
5 Tips for finding cheap flights in Europe