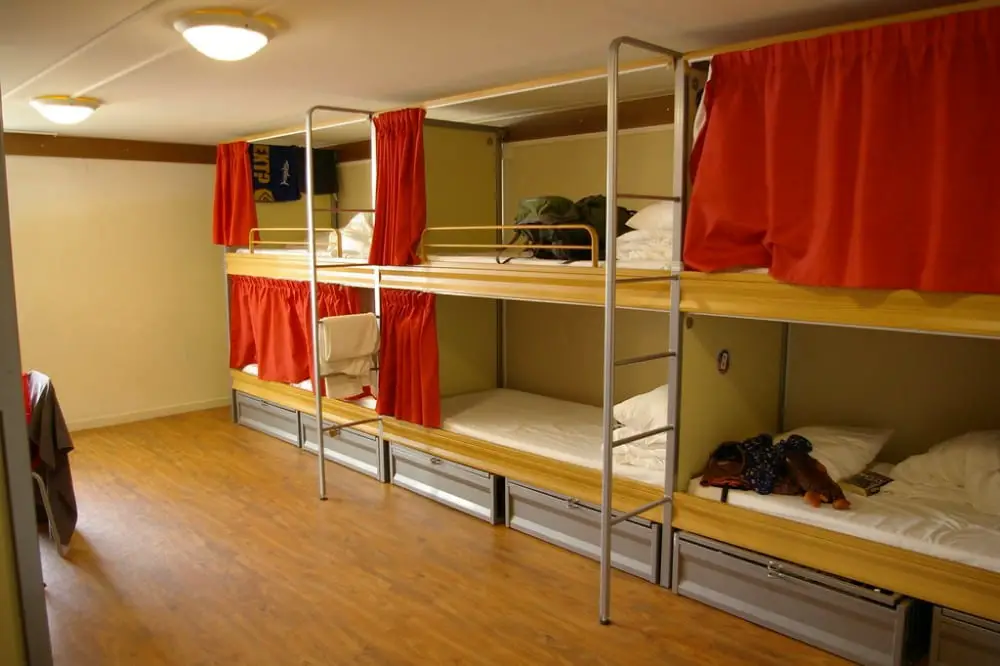 A Backpackers Guide to Staying in Youth Hostels
A Guide to Staying in Youth Hostels
If you're going travelling for a decent length of time and you don't happen to be obscenely rich then chances are you're basically going to be living in hostels for a while. You'll get to know these places pretty well on your travels and chances are any preconceptions about youth hostels will be smashed fairly quickly. Here are some basics to help you on your way.
---
Useful Hostel Lingo
---
Dorms- A room with numerous normally bunk-beds that anyone can book into. This can range from anything from 2 to 20+ single beds in one room and you will obviously be sharing with travellers you don't know unless you happen to be the only person/group that has booked in. Some dormitories are mixed, while some are male/female only. If you want the cheapest price ask to stay in the largest dorm.
Privates- A private room obviously means you will have you own room. The only thing to bear in mind here is you will normally have to pay for the number of beds in the room, for example if you travelling as a group of 3 and there are 4 beds in the room you will have to pay for the price of 4 people.
Shared Bathroom- Your dorm or private room will either be en-suite or shared bathroom. If it is the latter there will be at least one bathroom somewhere in the corridor which is for communal use.
Self-catering Facilities- A hostel with a shared kitchen is a big plus for anyone travelling on a tight budget because it enables you to cook your own food. It can also be used to store alcohol and is often the centre of social life in the hostel if it doesn't have a bar or common area such as a TV room.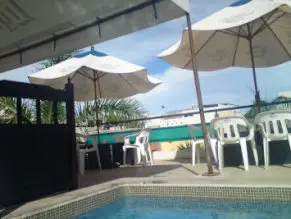 Common Area- A room or section of the hostel that anyone can use. It may close at a certain time but is a good place to hang out and meet other travellers. Some hostels arrange parties for their guests while during the day you can do stuff like watch TV/DVD's, read books, play cards or just chill.

Party Hostel- Some hostels sell themselves as party hostels. This isn't a place to get much sleep but if you want somewhere lively with an active social scene then they're worth heading to. Expect to encounter lots of drunk people pretty much every night. Others will insist that they are not party hostels, which is likely to mean lights out and quiet in dorms for 11pm or thereabouts so they are decent places to get some kip but don't expect to have much fun. Most hostels fall in between the two categories and it tends to depend on the number and type of people who are staying as to what the vibe is.
Curfew- In some places you will need to be back in the hostel by a certain time e.g. Midnight. After the set curfew, they will lock the doors and not have anyone on reception to let you in. Not many hostels have a curfew but it is worth checking when you book/arrive especially if you intend on going out to bars/clubs etc.

Internet available- Most hostels have a computer with internet access and normally will also have wifi you can use (ask for the password on arrival).
Luggage Storage- Most hostels will store your luggage after you check out. This is useful if you have a late bus or train to catch and want to spend the day exploring the town. Sometimes there will be a charge for this service.
---
FAQ's about staying in hostels
---
Where can I wash my clothes?
Most hostels will have some form of laundry facilities. Normally you hand your clothes in at reception, they are weighed and you will get quoted a price and told when they will be ready. Occasionally you may be able to do it yourself but you will almost always have to pay and it is often more than the going rate. If you're in a popular backpacking town, it may be worth finding a launderette elsewhere which will probably do it cheaper. Alternatively you can always wash your clothes by hand in a sink but some places don't like you doing this.
Aren't hostels a bit dirty?
Like hotels, you get good and bad ones but most hostels are pretty clean and if they're not then their ratings will plummet on hostel review sites. Just because you are paying less, it isn't an excuse for a lack of basic hygiene. Of course on your travels you are likely to hear a few horror stories and will at some point end up staying somewhere a bit grimy. Remember you can always ask to see the room before committing to book in.
Do people have sex in dorms?
The traveller scene can be a bit crazy at times but having sex in dorms is generally speaking still frowned upon. If you want to have sex, there should be a few more discreet spots you can do it or alternatively get a private room for Christ's sake!
Are hostels safe?
Good hostels will have lockers where you can store any valuables. Non residents are normally not allowed in but rules like this are difficult to enforce. As in all walks of life, some people steal from others so normal common sense applies. Look after your belongings, invest in a padlock and be wary of anyone acting suspiciously. Thefts are pretty rare but do unfortunately happen.

What sort of facilities are there?
A basic hostel normally has a mixture of dorms/private rooms, bathroom facilities, a reception area and either a kitchen or common area. Better ones may have other areas such as a bar, TV room, swimming pool, games room, terrace, laundry room etc. Some hostels have surprisingly good facilities yet still charge rock bottom prices. Some also may double up as a tour company or should at least have contacts allowing you to book tours/visits of nearby sights and will at the be able to provide you with decent local knowledge.
Some hostels will have DVD's or playstation games you can use while book exchanges are also popular in hostels in some parts of the world where you can take out a book from the collection provided you replace it with one of your own. Some particularly groovy hostels have hammocks (RIGHT).

How much should I expect to pay per night?
This varies greatly depending on what part of the world you are in. You can get your own basic en-suite room for as little as US$2/night in some countries (e.g. Bolivia, Cambodia), however you can end up paying over US$30 just for a bed in a dorm in wealthy parts of the world like Western Europe and North America. Generally speaking no matter where you are, weekends are normally a bit more expensive and there tends to be a high season and a low season with different prices.
Do I need to book in advance?
Booking in advance is rarely necessary but does give you one less thing to worry about when you arrive somewhere. If you are travelling in the high season and hostels seem to be pretty much full everywhere then you might want to consider it. Most seasoned travellers do not book hostels in advance but it is a good idea to have a few places in mind before arriving somewhere. It is recommended to book in advance during peak periods like festivals or holidays. Prices should in theory be cheaper by booking on arrival but this isn't always the case.
Do I need bed linen?
No, hostels should always provide this and beds are normally already made when you arrive. You may need to return sheets to reception when you check-out.
Do I need a towel?
Yes, towels are very rarely provided in hostels.
I'm a solo female traveller, is it safe to stay in a dorm?
Yes, many girls travel alone and very rarely encounter any problems. Dorms are great places to meet people and make friends and most hostels will have female only dorms if you're at all worried about sharing a room with some perverted dude.

Are Youth Hostels just for young people?
No is the simple answer to this question. The idea that youth hostels are just going to be full of teenaged gap year students couldn't be further from the truth. Of all the people who you meet in hostels, probably less than 10% are under the age of 20. While most travellers are likely to be in their 20's or early 30's, there are hardly any hostels that actually enforce age restrictions and plenty of older travellers choose to stay in them too.
Is it easy to meet other travellers?
It depends on the hostel and who is staying there at the time but generally hostels are pretty sociable places and although a bit daunting at first it's quite easy to make friends. Staying in dorms, hanging around in common areas and getting involved with organised events like bar crawls are very good ways to make new travel buddies.
Check out The 8 types of people you meet in Hostels for an idea of the sort of crowd that tends to reside in these places.
If you're looking for an alternative to hostels then consider Airbnb, a booking platform where you can rent rooms or beds in local people's homes. Read our Airbnb review.
---
Booking Hostels Online – Finding the Best Price
---
We have a longer article on how to find cheap accommodation as a backpacker. The simplest way is often just to book it online or via an app on your phone. There are three sites that we generally use and it's worth checking them all if you have time as the prices are not always the same. Here's a useful strategy for finding the best price on hostels online:
Hostelworld has the widest range of hostels for most destinations and an effective review and rating system so it's easy to work out the ones that appeal to you. However they don't always offer the best deal. Have a browse through hostels in the place you want to visit by using their search function for the dates of your intended stay. Keep tabs open for two or three hostels that grab your eye but don't book anything yet.
Booking Tip
If you end up booking on hostelworld then you pay 12% of the total cost of your stay in advance online (either by paypal or debit/credit card) and the rest when you arrive at the hostel. For £1 you can get deposit protection which means if you cancel you can use what you paid for another booking. The site recommends you do this but it's only really worth it if you're unsure about your travel plans.
Hostelbookers is very similar to hostelworld but doesn't have as many hostels to choose from. However quite often they have better prices than hostelworld so find the hostels you found on hostelworld and see if they are cheaper here. If any of them are cheaper on hostelbookers then close the hostelworld tab and leave the hostelbookers one open.
Booking Tip
Again payment involves a 12% 'deposit' and the rest you pay at the hostel. £1.50 extra and you protect your payment which means you get your money back if you cancel provided it's a certain amount of time (usually 48 hours) before your arrival date. This is only really worth it if you're booking in advance and aren't clear on your plans.
This is the final site worth checking and lately we've started using them more and more. They are one of the few mainstream accommodation booking sites to include a wide range of hostels including dorms in their search results. Again fill in the searchbox with your destination and dates.
You will probably get a lot of results so use their filtering section to narrow down the search and be sure to order them from lowest price to highest as this site includes lots of more expensive options. Compare the prices with your other tabs (closing the more expensive ones) and quickly see if there any other hostels or apartments you like the look of that weren't on the other sites.
Booking Tip
Often you can cancel your booking for free (this will be made clear when you book if it's possible) with these chaps. The downside is that although the price is very clear sometimes it's not obvious exactly how much you are paying in advance and how much you pay on arrival. Sometimes the hostels opt to take 50% or even full payment out of your debit card and sometimes they don't bother and you pay in full on arrival. Check your statement before arriving to see how much you've been charged and how much you owe.
STEP 4 – Pick a Hostel and Book it!
You should now have a selection of hostels to choose from and can be confident you have found the best available price. Spend a few minutes reading a bit more about the hostel and it's recent reviews. Pay close attention to it's location and how convenient it will be for you. If your stay is a short one consider staying near the bus or train station. Once you've chosen the one you want then book it. Hostels can fill up very quickly as most of them are small places so if you wait to book, you risk the room or dorm you want selling out.
---
This page was last updated in June 2012.
---