Europe is a paradise for travel junkies! In less than a week you can visit several different countries, each with their own unique language, customs and cultural norms. Travelling around is quick and easy with fast trains and numerous budget airlines and the choice is plentiful when it comes to picking Europe's best backpacker destinations.
The travel experience in Europe tends to depend on what part of the world you're from. For Americans or Australians for example, this is where you come for the best history lesson of your life and with so much to soak up you barely know where to start. For Brits, Germans and other Europeans who have grown up with it, trips to other countries tends to mean visiting lively cities for a few days or hitting the Mediterranean coastlines in the summer to escape the misery of Northern European weather.
If it's your first time in the continent, chances are you'll hit the main destinations in Western Europe such as Paris, Barcelona and Rome. Backpacker types from Europe are nowadays more prone to trips east to discover previously uncharted areas such as the Baltic or the Balkans which offer a sense of affordability and adventure that is absent further west where many cities have been almost completely overrun by tourists.
---
Best Backpacking Destinations in Europe
---
Europe's Best Cities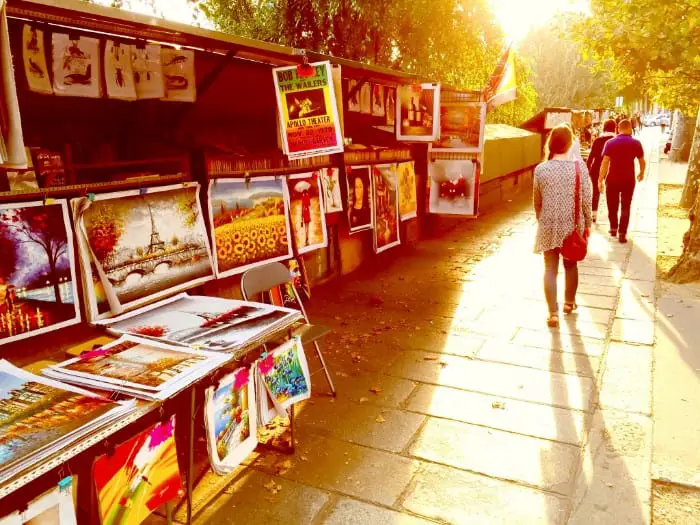 There is an abundance of exciting cities to choose from and most are reasonably small by global standards and easy to explore on foot. The most popular cities include London, Paris (pictured above), Rome, Barcelona, Amsterdam, Berlin and Prague. There are plenty of good reasons to visit them all but you will be missing out on some gems if you just stick to the typical European tourist destinations.
A few underrated cities that we'd recommend include San Sebastian (in the Basque region of Northern Spain) for it's gorgeous half-moon shaped beach and fantastic food. Seville and Granada are also pretty special.
Poland has some gorgeous old cities such as Krakow and Wroclaw. (You can read about them in our Backpackers Guide to Poland). The capitals in the Baltic region (Tallinn, Riga and Vilnius) are also cheap and charming and good for those who aren't big city lovers. If you have a slightly larger budget to play with then you might just fall in love with the chilled out Scandinavian vibe of Stockholm or Copenhagen.
Lisbon is another underrated European capital while if you want to head further east to a city which divides Europe and Asia, Istanbul is another essential destination with a very different vibe.
For those looking for a longer stay in Europe and a base from which to explore, living in Barcelona is one of the most popular options.
---
Best Backpacking Trips Europe – Nature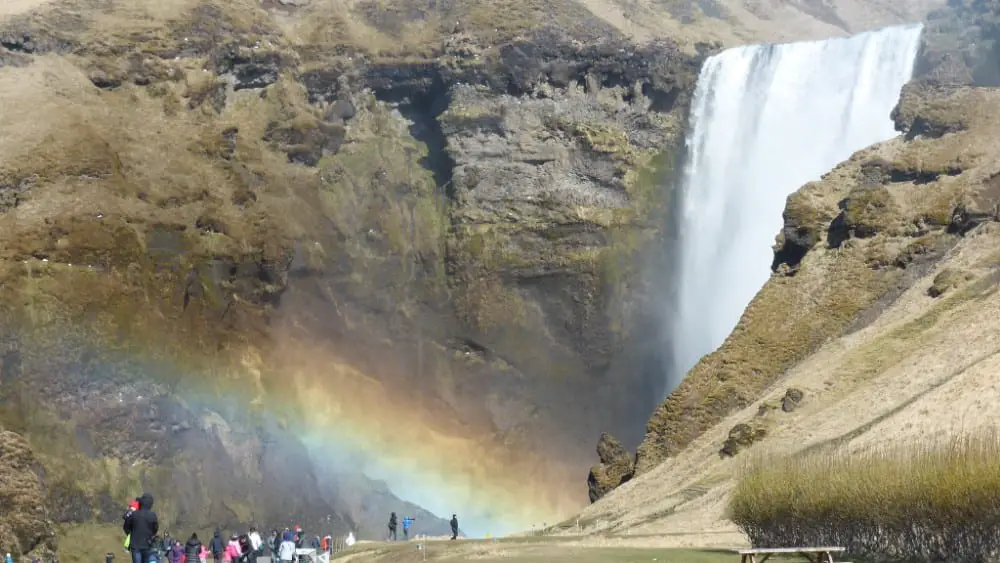 Europe has plenty of amazing cities but the continent is not without its natural delights. Almost every single country has some charming scenery and here are some of the best options for nature lovers:
1) Visit the North of Scandinavia to take in the stunning Northern Lights.
2) Go skiing in the Alps and explore beautiful Switzerland by railway.
3) Explore Iceland's fiery Volcanic land and swim in its thermal lakes.
4) Buy or rent a cheap motor and drive down from the north of Scotland to the south of France, taking in sleepy villages and charming countryside.
5) Head to Turkey for some of the most unspoiled beaches in Europe (admittedly you have to cross into the Asian part of the country to find them!).
6) Visit Georgia, Armenia and Azerbaijan for a real adventure and some of Europe's highest peaks.
---
Europe's Best Backpacker Destinations for History Buffs

Europe has lots of historical stuff to see. Across the continent there are some wonderful Medieval towns to explore so be sure to visit at least one on your trip. The best include Bruges in Belgium and the Estonian capital, Tallinn. The pair have beautifully preserved old towns which are perhaps best visited in the winter when snow adds to their ancient charms.
Going further back, remnants of the Roman Empire can still be found all over Europe, testament to its success and longevity. Unsurprisingly there is nowhere better than Rome to experience it if it's a particular fascination of yours. Visits to Turkey and Greece also provide numerous options for understanding Ancient Greece, the Byzantine Empire and everything that followed. Athens (pictured above) and Istanbul also have much to offer besides that although in modern times both are quite hectic places. History lovers will also gain plenty from visits to Romania, Bulgaria and Hungary with Budapest especially is well worth a visit while Plovdiv tops our list of Europe's oldest cities.
Artistic types would be foolish not to visit Florence or Vienna, easily two of Europe's most beautiful cities and with a great deal of history packed in for good measure. St Petersburg is another city that could be put in the same class but visiting Russia is quite a bit more hassle due to stringent visa requirements.
More recently of course this continent was devastated by two World Wars. A visit to Berlin is intriguing with part of the Berlin Wall which divided the continent for much of the 20th century still intact. Many other cities in Eastern Europe also have some fascinating museums documenting post-war life under the control (direct or otherwise) of the Soviet Union. The most haunting reminder of the terror of war is to be found at the Auschwitz Concentration Camp, a couple of hours outside Krakow (another fine Medieval city) in Southern Poland.
---
Off the Beaten Track in Europe
Europe might be one of the smallest continents but it is surprisingly very easy to get off the beaten track. Perhaps more so than other parts of the world, the tourist map is very firmly drawn out. Cities and towns are either considered tourist destinations or they are not. If they're not, then almost nobody from outside the country visits unless they have relatives or friends there. You could probably put at least 80% of the towns and cities in Europe in this bracket so no matter where you are, it's very easy to find somewhere that will give you an authentic experience of a typical 'insert country here' experience.
Take Britain for example. London is a massive tourist destination, as is Edinburgh. There are a few historical towns (Oxford, Bath, Cambridge, Stratford upon Avon etc) that receive a fairly high number of foreign visitors but go to a city like Birmingham, Leeds, Glasgow or Newcastle and for better or worse you get the real 21st Century Britain. What's more, you are likely to be more warmly greeted and appreciated than in a city where you're just another tourist. The same principal can be applied to France, Germany, Italy and pretty much anywhere else in Europe.
In terms of countries, then getting off the beaten track basically means heading east and further east than Prague or Krakow which is about as far as most backpackers in Europe get. The Balkans region is a good place for those looking for something of an adventure. There are lots of small new countries with proud local traditions and many interesting towns and cities with a tale or two to tell. Montenegro and even troubled Kosovo are both very charming. Elsewhere, you could consider taking on our Baltic backpacking route or heading even further east by visiting Kyiv, the capital of Ukraine or to really escape any kinds of crowds, by visiting Poznan, Poland's 5th largest city.
More featured off-the-beaten-track destinations:
---
Europe's Best Party Destinations

During the summer months, Europe is a great place to party. The beaches along the Mediterranean coasts and party islands such as Ibiza and Mykonos are filled with sunseeking revellers. During the winter months your best bet is to hit one of the cities. Berlin, Barcelona, Madrid (pictured above) and Prague are among the best clubbing destinations. Amsterdam of course has certain distinct advantages but is quite seedy in parts yet an experience nonetheless. For something a bit different try Belgrade or the Icelandic capital, Reykjavik which for a small city has a legendary clubbing scene. If pubs and bars are more your thing then perhaps give Dublin a go, it's good fun but bring your wallet as it's not cheap!
Most of these destinations are easily reachable via budget airlines. Read our tips for finding cheap flights in Europe in order to get the best deal.
---
Festivals in Europe
Most European festivals take place over the summer months. Some of the most popular with backpackers include:
Oktoberfest | Edinburgh Fringe | San Fermin Bull Run | La Tomatina
If you are music lover then hitting Europe in the summer will allow you take in some of the wonderful music festivals that take place all over the continent with several events going on each week.
Check out our list of Europe's Top 10 Music Festivals.
---
 This article on Europe's best backpacker destinations was last updated in July 2019.
---
Europe's Best Backpacker Destinations