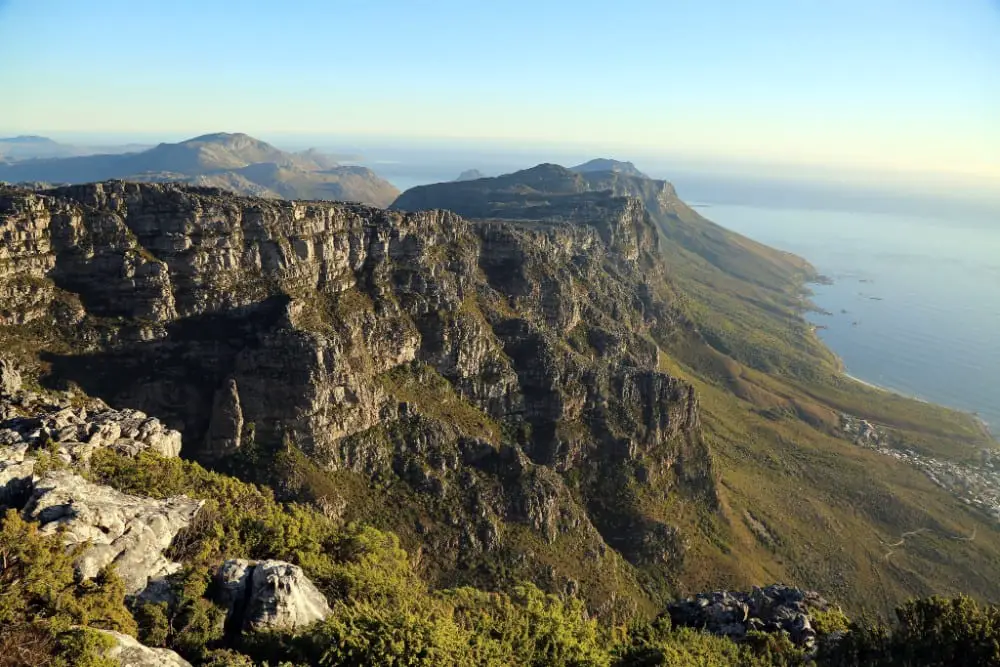 South Africa Cost of Travel – Suggested Daily Budget
This post looks at the estimated cost of travel in South Africa. Read on for suggested shoestring and more comfortable backpacking budgets for the rainbow nation. We also have some sample prices to give you an idea of how much things cost.
---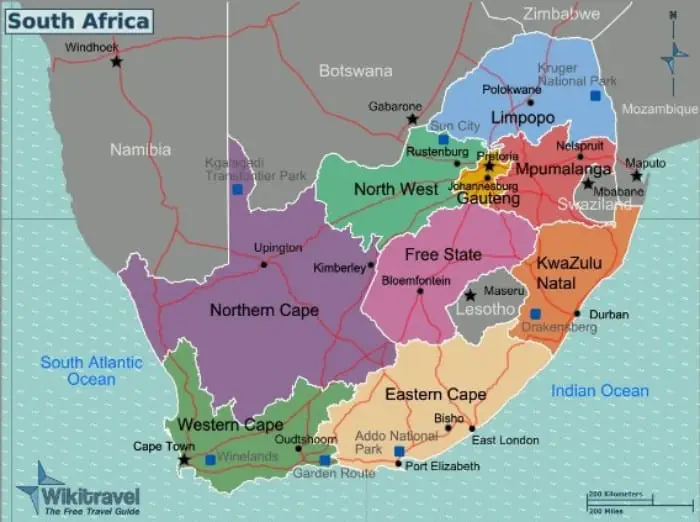 (Map of South Africa from wikitravel, can be re-used under CC BY-SA 3.0)
---
Is it cheap to travel in South Africa?
South Africa Travel Costs on a Shoestring Budget
US$35/day | 30 Euros
Although the cost of getting to South Africa can be significant, getting around the country on a shoestring budget is certainly possible and it's an affordable destination by most global standards. Overall, if you're planning a trip of a couple of weeks or less, there's a good chance you will spend more on the flights in and out than on your actual time in the country. You also need to consider whether you will need to get a visa. The South Africa visa requirements for british citizens (and many other nationalities) are relatively relaxed with British travellers only needing one for stays over 90 days unless they plan to work in the country.
For those who have travelled extensively, the cost of travel is roughly the equivalent of the more expensive countries in Southeast Asia, a mid-range South American country or one of the cheapest parts of Europe. The Rand has steadily declined in value against almost all the major currencies over the past ten years so if anything it is becoming an even more affordable country to visit.
On around $35/day, you should have plenty left over to have a really fulfilling trip and explore the best of South Africa's nature if you're willing to camp. There are plenty of campsites charging much less than $10/night. Hostels are a fraction more but food and drink is cheap so you'd still have a bit left over for extra activities if you'd rather sleep with a roof over your head.
However if you have a limited time-span for your trip and really want to make the most of it, you'd be wise to consider stretching to the more comfortable South Africa backpacking budget below.
More Comfortable South Africa Backpacking Budget
US$60/day | 55 Euros
South Africa is a country of extremes and despite huge changes over the past few decades, great inequality still exists. From a traveller's perspective that means if you have the cash, you won't be short on ways to spend it. From epic safari trips to diving adventures and boat tours along South Africa's stunning coastline, there are many tempting options that could easily blow the previous budget and even this one.
Adding an extra $25 to your daily budget though should suddenly open you up to a lot more of that. It's not a bad idea for anyone on a short trip who wants to cram a lot in. Those with more time to explore South Africa, may look to save money by hiking and camping some days but then veer more towards or even over the $60 mark on the odd day when there are opportunities which you may never get elsewhere.
See where South Africa ranks on our World Budget Travel Table.
---
Is South Africa Cheap to Travel? – Sample Prices
Hostel Dorm Bed in Cape Town – $10-15/night
Camping at a recognised Campsite – $5-10/night
Cape Town to Johannesburg Sleeper Train – $50 (27 hour journey in Tourist Class)
Cheap Meal in a Restaurant – $8
Local 0.5 litre Beer in a Bar/Restaurant – $2
Bungee Jump from Bloukrans Bridge (the world's highest bridge bungee) – $90
Compare prices with the Morocco cost of travel.
---
Money
Currency – South African Rand
US$1 = 15.35 Rand
€1 = 17.03 Rand
£1 = 18.66 Rand
(All exchange rates are correct as of August 2019)
---
MFT Recommends
Travel insurance is another essential for backpacking around South Africa. Check our recommended insurance options for budget travellers.
---
street art in Cape Town, CC BY 2.0
---
This post was published in August 2019.
---