When you're travelling, one of the most essential items to pack is cold, hard cash.
You never know what type of situation you'll get yourself into. You might even lose your credit card, and be stuck with no way to call a cab or get a bite to eat.
You always want to carry cash on you, but how do you manage to get some money in a foreign country? After all, debit cards often charge outrageous surcharges for international transactions.
The answer is to find a debit card that's optimised for travel.
In this article, I'll explain what to look for in a debit card, then give you some of my top picks.
by Mike Miller
---
What to Look for in a Debit Card
The #1 factor to consider when looking at debit cards is the fee structure. Fees will make or break your debit card experience and should be the main characteristic you look at.
Yes, there are debit cards with trendy designs and fun perks, but those should take the back seat to low fees.
It's also worth mentioning that credit cards are a whole different animal. Thanks to all the points systems and frequent flyer rewards, the criteria for a sound credit card is much different than what you want in a debit card.
Here's a breakdown of what fees and rates to evaluate when searching for a debit card.
Foreign Transaction Fees
The harsh reality of banking is this: they're businesses! They need to make money. Even though most debit cards are advertised as "no fees," the truth is that they often have fees lurking in the background.
One of the worst offenders is foreign transaction fees. Debit cards regularly charge an extra fee when you're out of your home country.
These fees can be assessed as a flat fee or as a percentage of the conversion rate. Pay attention and make sure that both of these are low (or non-existent).
ATM Fees
On top of fees from your bank, ATM providers often charge you a fee for using the ATM.
To make things worse, your bank may charge you a fee for using someone else's ATM.
Find a provider that helps with BOTH of these fees. The best debit card won't charge you for using someone else's ATM, and they'll pay you back for any third-party ATM fees you pay. Yes, these cards exist, but they're not easy to find!
Service Fees
Lastly, when considering any debit card, you must consider the service fees. These are the fees (usually charged monthly) for keeping the account open.
These vary across providers. They can also often be waived if you set up a direct deposit or keep a minimum amount in your checking account.
Ideally, you want to have no service fee at all. But, if you have to settle, make sure you choose an account that has a service fee you know you can have waived.
Earning Interest
A quick word on interest. Many checking accounts act as quasi-savings accounts, allowing you to earn interest on your deposits. People frequently review interest rates with painstaking accuracy to make sure they're getting the most bang for their buck.
However, I think this is kind of irrelevant these days. Although interest is helpful to earn, checking accounts pay barely any interest these days. Interest rates have dropped so much that it's rare to find a checking account paying anything higher than 0.20% APY (annual percentage yield) for Americans. Other countries are different.
That means even in a high-yield checking account, you'll only earn two dollars a year for each $1000 you have in your account.
Therefore, it's much more prudent to prioritise low fees over high interest rates.
---
The best Debit Cards for Travellers
OK – now that we've got the criteria out of the way, let's review the cards. Remember, these are just my top picks. There are literally thousands of debit cards out there, so do a little browsing before you buy.
However, you can't go wrong with the cards below. Let's go!
Best Debit Card for Americans – Charles Schwab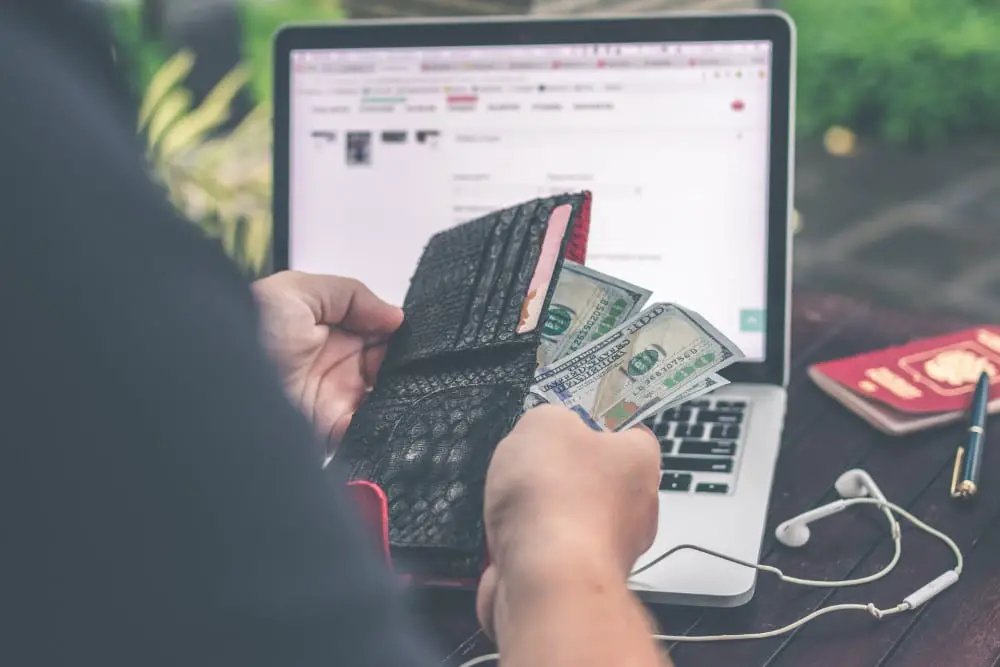 Hands down, the best debit card for Americans is the Schwab Bank High Yield Investor Checking Account.
There are no foreign transaction fees, no ATM fees, no minimums, and no service charges. Wow!
The most important feature is that they don't charge ATM fees…AND they pay you back on any ATM fees. Yes, that means you can go and use any ATM you want, pay the $3 fee out of pocket, and Schwab will pay you back. Epic.
The downside is that to open this checking account, you'll need a Charles Schwab brokerage account. However, this account has no fees and no minimums, so you can buy $20 worth of stock and go about your merry way.
This is the best all-around debit card available, and I highly recommend you check it out.
Best Debit Card for UK Residents – Virgin Money Essential
British folk are in luck with the Virgin Money Essential Current Account. This debit card has a 0% foreign transaction fee, and although they will charge you £1.50 for using other ATM's, it's one of the best cards I could find. It's also a VISA card, which has some of the best coverage across the globe.
Another card available to the Brits is the from Starling Bank. Starling Bank is a mobile-focused bank that doesn't have any physical locations. They won't pay you back for third-party ATM's, but Starling Bank charges you no fees at all. This includes no foreign exchange rate added on top.
A bonus feature is that this card allows you to turn off and on the card from your app, in case you lose it. This account also allows you to hold Euros, in case you have to transact with EU members regularly.
Best Debit Card for Canadians – STACK
Unfortunately, there aren't many options available for Canadian residents. But, there is a futuristic card that's an excellent choice for Canadians: STACK.
STACK is a digital wallet that's partnered with MasterCard to give you an awesome debit card.
There are no foreign transaction fees, no ATM fees, and no monthly fees. It is a prepaid card, so you have to load cash in it first, but that's how it is for most debit cards.
Although this card is app-focused, that's not all it can do. In case your phone dies, don't worry, you can also get a traditional plastic card.
Best Debit Card for Australians – ING Orange Everyday
For the Aussies out there, my recommendation is the ING Orange Everyday Account.
This is a high-interest checking account (1.95% APY at the time of this writing). They charge no monthly fees, no foreign transaction fees, and also reimburse all your third-party ATM fees (epic).
The downside with this card is that you have to deposit $1,000 and make 5 transactions per month. For most users, that shouldn't be a problem, especially if you have your paycheck and bills tied to this account. But, it's definitely something to keep an eye on.
Another alternative is the Citibank Plus Everyday card. This has no foreign transaction fees and no monthly fees, but you can only use it (without fees) at Citibank ATM's.
General EU Option – Revolut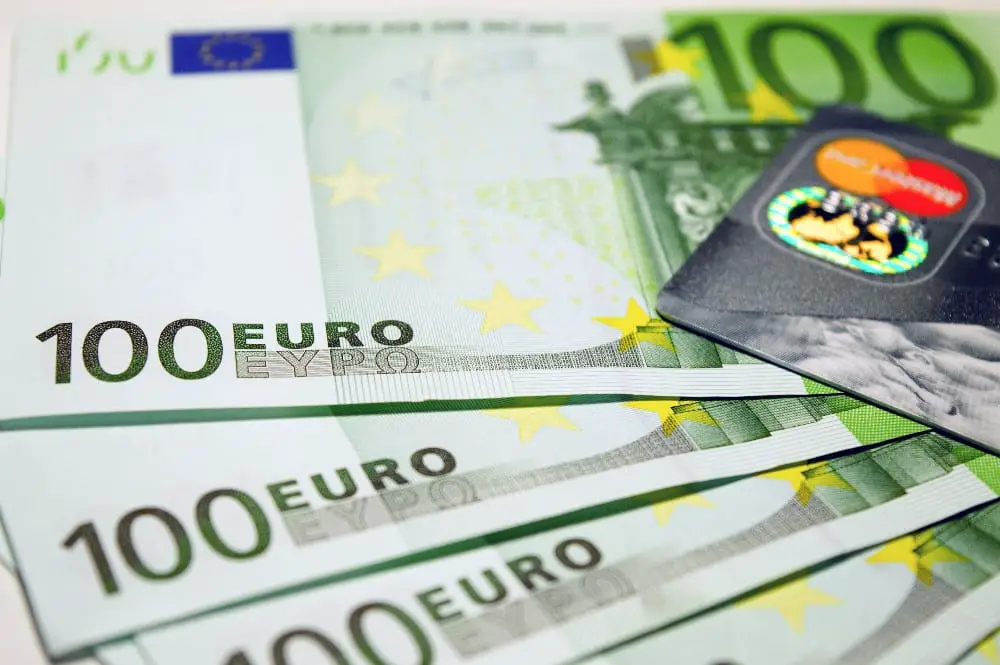 Last but not least, I wanted to share a robust all-around option for EU residents – Revolut.
This is another mobile-based bank that offers super low fees for travellers. That means you get free inter-currency exchange with only a 0.5% fee for anything above 6000 euros (sending or receiving money).
They also comp you on free international ATM withdrawals up to 200 euro a month. Above that, they only charge a 2% fee above 200 euros.
As an added perk, this app works with Apple Pay. They also offer travel insurance for only a euro a day. That way, you can protect yourself without paying for grandiose insurance policies.
---
Conclusion
Well, there you have it!
At this point, you've learned what to look for in a debit card. You've also got a few suggestions for which card you can go with, no matter where you're from.
At the end of the day, make sure you double-check what your fee schedule is. Banks change their policies often, and you don't want to get screwed over.
Have fun, and be safe!
---
Author Bio:
Mike Miller from Wildernesstimes.com is a full-time outdoors lover and part-time blogger. On his site, he shares his experience on how to enjoy nature with ease.
---
This post was published in November 2019.
---
Best No-Fee Debit Cards For Travellers