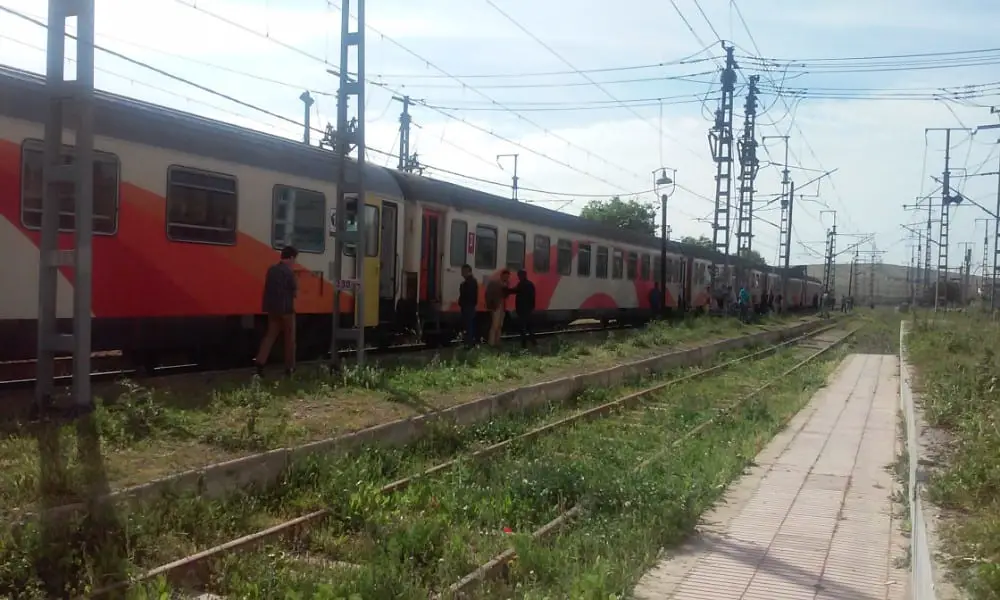 Morocco Cost of Travel – Suggested Daily Budget
This post looks at the estimated cost of travel in Morocco. Read on for suggested shoestring and more comfortable backpacking budgets for this popular North African country. We also have some sample prices.
---
---
Is Morocco expensive to visit?
Daily Travel Costs in Morocco on a Shoestring Budget
US$30/day | 275 Moroccan Dirham
Overall Morocco is certainly a cheap country to travel in, by just about any standards. If you're based in Europe, it's also cheap and easy to get to which makes it a very appealing budget travel destination for Europeans with even the most affordable Eastern European countries struggling to match it for value.
You may also be surprised by just how easy and relatively fast it is to travel around the country with an excellent rail network linking most major destinations. Morocco even boasts Africa's first high-speed service in the form of the 200 mph connection between Casablanca and Tangier. Rail travel is great value and Morocco isn't an enormous country so you shouldn't spend too much on transport unless you opt to do the long trip into the Sahara Desert which most visitors do via a tour company. If you're planning to visit the Sahara you will struggle to stick to this budget.
Typical backpacker-style accommodation will only be a minor dent in your daily spend and most museums and attractions are also very cheap, with entrance fees typically in the region of 10-20 Dirhams, although some Marrakech attractions have increased their price significantly in recent years.
Overall, if you're a genuine shoestring traveller, you should be able to get by on $30/day pretty comfortably.
More Comfortable Morocco Backpacking Budget
US$40/day | 365 Moroccan Dirham
Morocco isn't really one of those countries where you need too much discipline to keep to a 'backpacker' travel budget. Even the best classes on trains are pretty good value and outside of Marrakech there's not much of a party culture so you are highly unlikely to find yourself in a situation where you end up blowing your budget on nights out.
Of course there are always nicer riads and hotels that may prove tempting if you want to spend a few more days in more luxurious surroundings. Increasing your Moroccan travel budget by $10 or so a day will enable you to sample this more regularly, although most major towns and cities also have plenty of airbnb options where you sample staying in a more authentic Moroccan home without paying the tourist rates.
If you are planning to do a trip into the Sahara via a tour company, then $40-50 per day may be a truer reflection of the overall cost of your trip depending on the total length of your time in Morocco.
---
Travel Insurance for Backpacking Morocco
You will also need to factor in the cost of getting travel insurance before a Morocco backpacking trip. SafetyWing is one company which offers affordable travel medical insurance for travellers in Morocco and beyond.
---
Sample Prices in Morocco
Train from Tangiers to Fez (2nd class – 3 hours 30 minutes) – from 110 Dirham ($12)
Marrakech to Agadir Bus (approx 3 hours 30 minutes) – from 120 Dirham ($13)
Dorm bed in a Hostel – 50-100 Dirham ($5.50-11)
Budget Double Room in a Riad – 150-350 Dirham ($16-38)
Basic Moroccan Breakfast – 20-30 Dirham ($2-3)
Dinner in a Restaurant – 40-80 Dirham ($4-9)
Entrance to Bahia Palace, Marrakech – 70 Dirham ($8)
Compare this to the cost of travel in Spain.
These prices were checked in November 2020.
---
Money
Currency – Moroccan Dirham
£1 = 12.10 Dirham
€1 = 10.80 Dirham
US$1 = 9.20 Dirham
(All exchange rates are correct as of November 2020)
---
MFT Recommends
Register with Worldpackers (use our code for a sign-up discount) to get access to a pool of volunteering opportunities and swap your skills in exchange for accommodation.
---
street art in Morocco (via Sam Nabi, CC BY-SA 2.0)
---
This post on the cost of travel in Morocco was published in November 2020
---