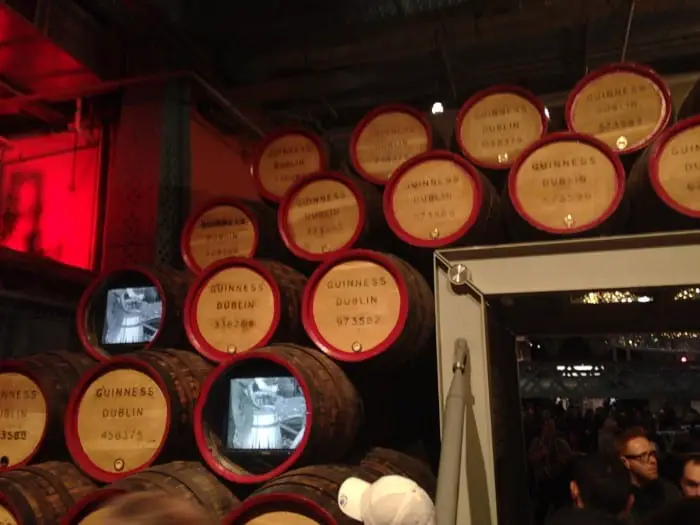 Ireland Cost of Travel – Suggested Daily Budget
On this page, we try to estimate the cost of travel in Ireland. Read on for suggested shoestring and more comfortable backpacking budgets for the Emerald Isle. We also have information about the currency and sample prices around the country.
This article refers to the Republic of Ireland rather than Northern Ireland which is covered in our United Kingdom backpacking budget. That said prices are generally pretty similar in Northern Ireland to Southern Ireland although the outcome of Brexit may alter that. Note that the currency in Northern Ireland is the British Pound as opposed to the Euro in the South.
---
(Map of Ireland from wikitravel, can be re-used under CC BY-SA 3.0)
---
Is it expensive to travel in Ireland?
Ireland Travel Costs on a Shoestring Budget
US$65/day | 55 Euros
The cost of travel in Ireland like much of Europe depends on the strength of the Euro at the time you visit. It has fluctuated over the years of its existence and Ireland briefly became quite a bit cheaper than the UK for example. However that is certainly evening up again now. Dublin in particular is known for being an expensive city to visit with the cost of the main attractions regularly around 20 Euros. The city's famous pubs are by no means cheap either so if you are someone who likes a drink then you might struggle to stick to our suggested Ireland backpacking budget of 55 Euros.
However you can still have quite a lot of fun on that sort of budget with costs generally a fair bit lower outside of the capital. It's a relatively small country and the cost of travelling around isn't that much so that is one positive. In terms of overall costs, it ranks probably as an average Western European country. Accommodation and food prices are certainly more reasonable than somewhere like Scandinavia or France and given the large number of visitors the country receives, Ireland is pretty well equipped to cater for budget travellers.
Backpacking costs in all European countries
More Comfortable Ireland Backpacking Budget
US$80/day | 70 Euros
The Irish are known to like a drink and although the country has plenty to offer in terms of rural charm, unquestionably the pub culture is a big appeal for many visitors to the country. Budgeting for 70 Euros per day will give you a lot more freedom to immerse yourself in that. With some form of live music and busy pubs almost every night even in the smaller towns, you will find plenty of temptation. Certainly if you are only on a short trip to Ireland you might want to allow for this sort of budget which will allow you to pack a lot more in. If you don't drink then you can certainly get by on less.
Read more: See our Scandinavia Backpacking Route.
---
Save on Travel in Ireland
One way to cut travel costs in Ireland is to look for short-term work placements. Worldpackers is a platform which allows travellers to search for work exchanges which can hook you up with a bed and some food for a few days or weeks, a real help in terms of budgeting in an expensive European country.
At the time of writing, there are 68 opportunities for these kind of exchanges in Ireland with many in rural settings on farms. Be sure to use our Worldpackers $10 discount code if this sounds like your kind of thing!
---
Average Costs in Ireland
Train from Galway to Dublin (2 hours 20 minutes) – €25
Meal at an inexpensive pub or restaurant – €12
Pint of lager or Guinness – €5-6 (a bit less outside Dublin)
Dorm bed – from €15/night
Cheap private double or twin room – from €50/night
Entrance to the Guinness Storehouse – €20 (includes a free pint of Guinness)
Compare these prices with the cost of travel in Iceland, which is relatively easy to get to from Dublin and some other Irish airports.
Note these prices were last checked in 2017. The rest of this page was updated in February 2019.
---
Money
Currency – Euros
£1 = €1.13
US$1 = €0.87
(All exchange rates are correct as of February 2019)
If you head north of the border, remember that British Pounds are used in Northern Ireland.
---
MFT Recommends
Dublin's enormous Generator Hostel is one of the best places to stay in the Irish capital with budget bed and good conditions. It also has a lively and pretty cheap bar that is nice for meeting other travellers.
---
street art in Dublin, Ireland (via Guiseppe Milo, CC BY-NC 2.0)
---
This page was last updated in February 2019.
---