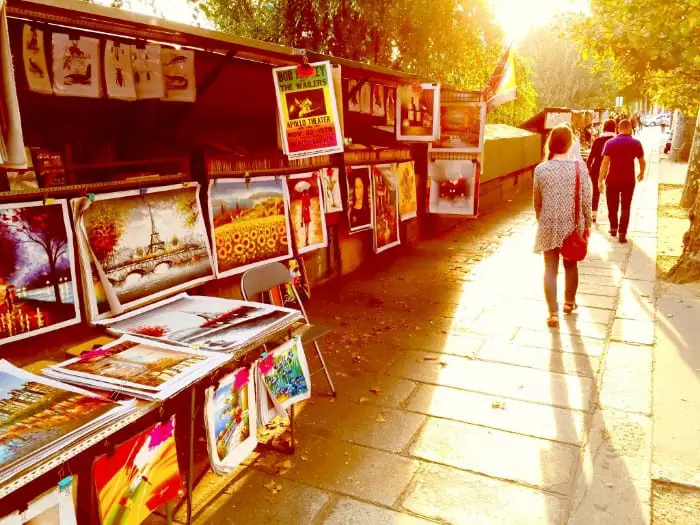 France Cost of Travel – Suggested Daily Budget
This post looks at the cost of travel in France. Read on for suggested shoestring and more comfortable backpacking budgets for what is one of Europe's most expensive countries. We also have information about money and sample prices.
---
(Map of France from wikitravel, can be re-used under CC BY-SA 3.0)
---
How much does an average trip to France cost?
France Travel Costs on a Shoestring Budget
US$70/day | 60 Euros
There is no getting away from the fact that France is one of the most expensive countries to travel in and even when compared with the cost of travel in Germany, it is noticeably pricier on the whole. In Europe only the Scandinavian countries and Switzerland clearly come out as being more costly. There is a large amount of regional variation though so by limiting the amount of time you spend in Paris or the swankier tourist towns in the Alps or on the French Riviera, you can help to keep your costs down. Couchsurfing is also a smart option as high accommodation costs can really eat into any France backpacking budget.
Eating out can also be very expensive so you have to be a bit smart but restricting your budget to 60 Euros per day isn't impossible by any means. Staying in hostels with kitchen facilities will help you save a lot while getting a France rail or coach pass could also help to cut costs if you're planning to spend a lot of time in the country. Alternatively consider planning your trip more rigidly in advance as booking train tickets a few weeks before you travel will massively cut down the cost with longer distance fares often soaring towards €100 as the day of travel approaches.
More Comfortable France Backpacking Budget
US$90/day | 80 Euros
If you're an experienced budget traveller you shouldn't have any problem sticking to the previous budget unless you are really looking to rush through the country and see as much as possible in a short time. Upping it towards 80 Euros and you can probably afford to spend an extra day or two in Paris as well as visit places like Monaco and the trendy beach towns in the South although you may exceed 80 Euros on those specific days if you're eating and drinking out.
If you're visiting France in the winter then an increased budget gives you some freedom to perhaps head into the Alps for a day or two of skiing. Your best bet is probably to head to Grenoble, rated as one of the best cities to live in France, and use that as your base for getting to the ski resorts.
Accommodation Costs in Paris:
Read more: South Caucasus Backpacking Route
---
France Cost of Travel Insurance
As well as the daily budgets, consider extra expenses such as the cost of travel insurance for your trip to France. Check out our suggested travel insurance options for backpackers for our tips. Alternatively you can get a quick online quote from SafetyWing.
---
Is France Expensive to Visit?
France Rail Pass (4 days travel in 1 month) –  €139 (Youth – Under 26), €190 (Adult)
Bus from Nice to Marseille with OuiBus (around 3 hours) – €15
Inexpensive meal in a restaurant – €12
0.5 Litres beer in an average bar or restaurant – €5
Dorm bed in Paris – from €20/night
Cheap private double/twin room or apartment in Nice – from €30/night (more in peak summer months)
Entrance to the Louvre Museum in Paris – €15
These prices are correct as of December 2016. Everything else on this page was updated in February 2019.
Compare France prices to the cost of travel in Greece and the cost of travel in Ireland.
---
Money
Currency – Euros
£1 = €1.14
US$1 = €0.88
(All exchange rates are correct as of February 2019)
---
MFT Recommends
There's no getting away from the fact that Paris is not exactly a budget traveller's heaven. Vintage Hostel is about as cheap as it gets without staying in an absolute dump and it's also friendly by Parisian standards.
---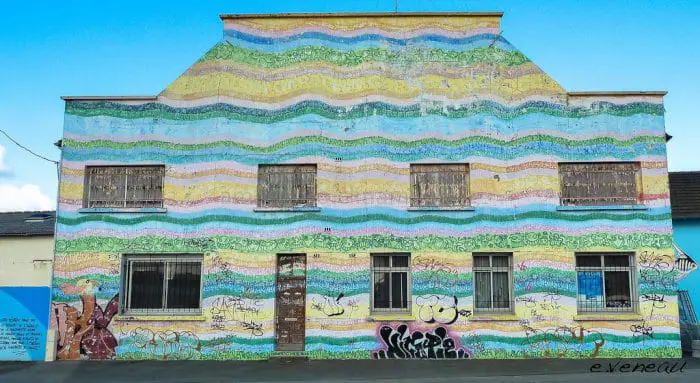 street art in Saint-Nazaire, France (via Emmanuel Veneau, CC BY-NC-SA 2.0)
---
This page was last updated in February 2019.
---