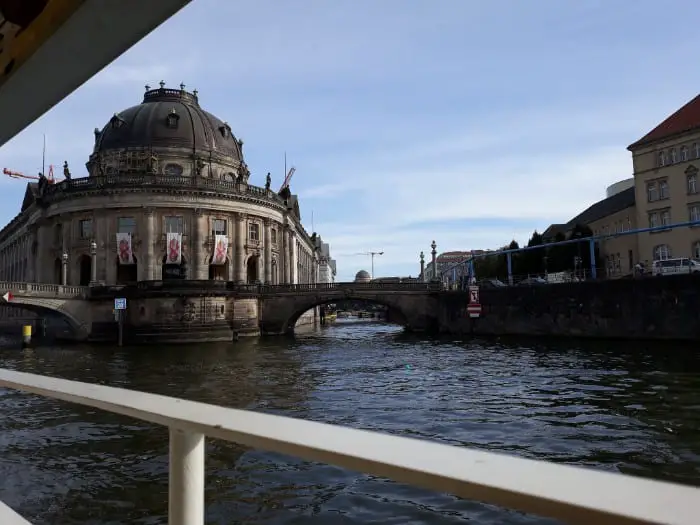 Germany Cost of Travel – Suggested Daily Budget
This page details the estimated cost of travel in Germany. We have included suggested shoestring and more comfortable backpacking budgets for the Central European powerhouse. We also outline some typical prices across the country.
---
(Map of Germany from wikitravel, can be re-used under CC BY-SA 3.0)
---
How much money do you need to visit Germany?
Germany Travel Costs on a Shoestring Budget
US$55/day | 50 Euros
Germany is Europe's financial and political powerhouse and the economic woes of recent times haven't hit as hard here as in other parts of the continent. However it is a surprisingly affordable place to visit with prices in Germany overall less than in France while it's also slightly cheaper than the cost of travel in the United Kingdom.
Similarly to in those countries, there is an extensive rail network, however it is much cheaper to buy tickets a week or more in advance than on the day of travel, which isn't always convenient for backpackers who enjoy flexibility. To stick to this Germany backpacking budget you can either sacrifice that flexibility by planning your trip in advance or it might be worth just focusing on one or two main areas of the country, where you can buy regional day passes, which are much more affordable.
Hostels are plentiful almost everywhere in the country and prices are pretty much standard in terms of Europe and a bit cheaper than some of Germany's more expensive neighbours. The abundance of good domestic beers means going out to bars and pubs isn't that expensive if you're a beer drinker and there are plenty of night clubs that cater to a more budget-orientated crowd which isn't always the case in other parts of the continent. Therefore nights out are reasonably inexpensive, although you'd be wise to look to our next budget if that will be a big part of your trip.
More Comfortable Germany Backpacking Budget
US$75/day | 65 Euros
Pushing your budget from 50 to 65 Euros per day will give you greater freedom to go with the flow a bit. On this kind of budget, you can afford to buy a German rail pass for 3 or 4 days travel in a month to handle the longer-distance trips, when you want to do them. Although the passes don't seem amazing value, you will still save compared to buying tickets on the day with fares of 100 Euros or more not uncommon for long-distance trains.
It should also free up a bit of money for a few more nights out or more day-time excursions than you can realistically expect to afford on the shoestring budget. Check out our Europe Interrail route for an idea of an itinerary around the region as a whole including stops in Berlin and Munich, two of the best cities to live in Germany as well as travel to.
---
Germany Cost of Travel Insurance
These budgets don't cover any pre-trip expenses such as the cost of travel insurance and flights to/from Germany. Therefore remember to factor all that in when calculating the likely cost of your trip. For a quick quote on medical travel insurance for backpacking Germany, check out SafetyWing.
---
Sample Prices in Germany
Bayern Ticket (One day unlimited train pass for Bavaria*) – €23 solo traveller, €28 for two people, €33 for three
0.5 Litre beer in a bar – €3-3.50
Meal at an inexpensive restaurant – €10
Dorm bed in Munich – from €14/night
Cheap private double or twin room in Berlin – from €25/night
Entrance ticket for Neuschwanstein Castle – €12
*other regions have similar offers
Compare these expenses in Germany with the cost of travel in France.
Note, these prices were last checked in December 2016. Everything else on this page was updated in early 2019.
---
Money
Currency – Euros
£1 = €1.13
US$1 = €0.87
(All exchange rates are correct as of February 2019)
---
MFT Recommends
Situated in Berlin's hip Kreuzberg district, the elegant Grand Hostel is the perfect place to stay in the German capital.
---
street art in Berlin, Germany
---
This page was last updated in February 2019.
---