Munich is Southern Germany's largest city and thanks to the annual Oktoberfest, it is one of the more popular destinations too, welcoming millions of visitors every year. In fact, the Bavarian capital was reported to have received the highest proportion of foreign tourists, clocking in at around 3.5 million travellers last year. While undeniably worth the journey, people don't come just for the beer and nightlife. Beyond its bars, the city and its surroundings is home to stunning natural beauties and historic locations.

On top of this, it is ideal for backpackers on a budget. As previously detailed on MFT, it is surprisingly more affordable than other must-visit European destinations such as France or the United Kingdom.
Planning a trip to this Bavarian beauty? Here are some things to note and places to add to your itinerary.
---
Article written exclusively for MFT by Reese Jones
---
Sample Costs:
Hostel prices in Bavaria
In Munich, dorm rooms typically cost between €20-30 a night, though you can usually find cheaper options that only offer basic facilities. On the other hand, decent private rooms start at around €60. Do watch out for amenities such as free breakfasts and Wi-Fi, which may save you some cash along the way. If you're planning to visit during peak season —namely, Oktoberfest— then it is recommended to book months in advanced for better deals or explore other options such as tenting.
Top-rated hostels: Wombats City Hostel Munich, MEININGER Munich City Center, Euro Youth Hostel, Smart Stay Hostel Munich City
Food
It is easy to save on food if you don't go to the high-end restaurants. Your average sit-down meal will set you back around €18, but you might get better value at beer halls. Watch out for their "Mittagsmenü" or special lunch prices that go for as low as €6-9. The cheapest you can get, however, is on the streets. If you're looking to try authentic hot dogs and sausages – you can get them for €2-4 from vendors.
Transportation in Bavaria
Good news for those who enjoy a good walk. Munich has been named by Booking.com as one of the most walkable cities in Europe, making it easy and convenient to get around. They've got an excellent public transportation system, comprised of a subway (U-Bahn), suburban trains (S-Bahn), trams and buses. Because they all operate on the same ticket, it is best to buy an unlimited day pass.

Single ticket: €2.70
Day ticket, inner zone (Single Tageskarte Innenraum): €6.20
3-day ticket, inner zone (Single 3-Tagekarte Innenraum): €15.50
(prices as of December 2018)
Backpacking Bavaria – Recommendations
See Hitler's Eagle's Nest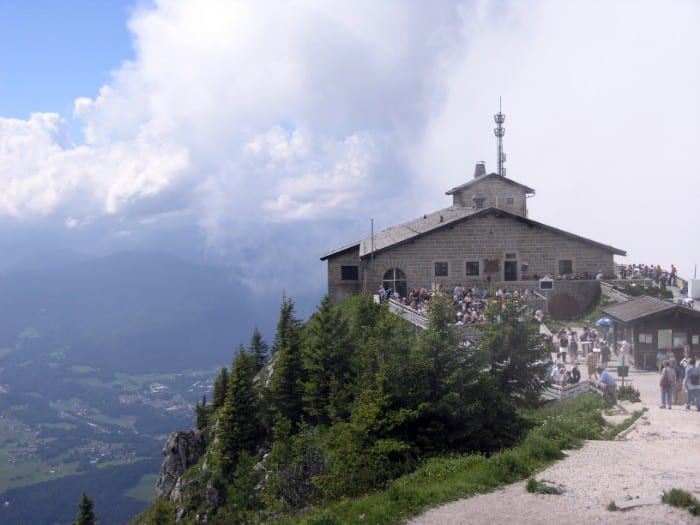 Sitting high up on a mountain summit overlooking the town of Oberberchtesgarden, the Eagle's Nest (Kehlsteinhaus) is considered an architectural phenomenon and historical gem, formerly given as a gift from the Nazis to Hitler himself. Its vast underground bunker system is up for exploring, with many original structures, such as brass elevators and tunnels, still intact.

Have a drink at Hofbräuhaus

Hofbräuhaus locations are scattered around the world nowadays, but nothing beats the original. Founded in 1589, it is where you'll find a year-round Oktoberfest celebration, featuring traditional Bavarian dishes and classic music by bands wearing lederhosen. It's a quintessential German experience to be had for travellers and locals alike.

Go for a Hike in the Bavarian Alps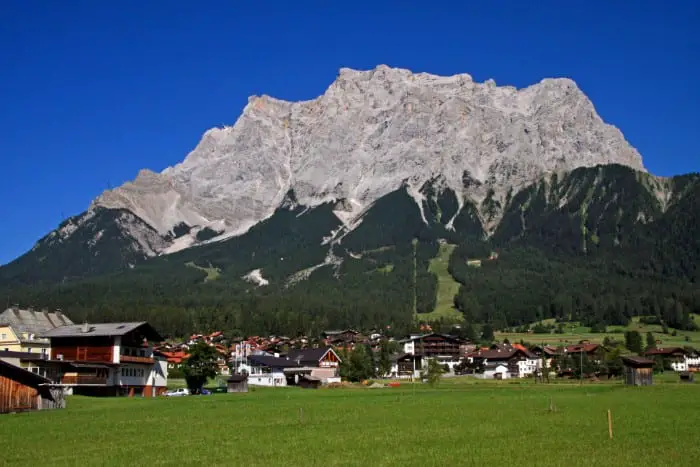 A premier holiday destination, the Bavarian Alps is a no-brainer for any traveller. It's a treat especially for nature and adrenaline buffs, offering countless activities like mountain biking, hiking, and trekking. It also houses Germany's highest peak and the Goliath of Germany's skiing resorts, the Zugspitze. Standing 2,500 metres above sea level, they offer skiing seven months out of the year.
See the iconic Allianz Arena
Football is one of Germany's greatest passions, with the sport deeply ingrained in their culture. The arena is a sight to behold in Bavaria. Opened back in 2005, Munich's Allianz Arena has become one of the most iconic football grounds in the world. It houses a football museum and it's also the first to have a full colour-changing exterior, rendering it an awe-inspiring sight on match days. Whether you're a football fan or not, it's worth adding to your must-see list.

Tour the Neuschwanstein Castle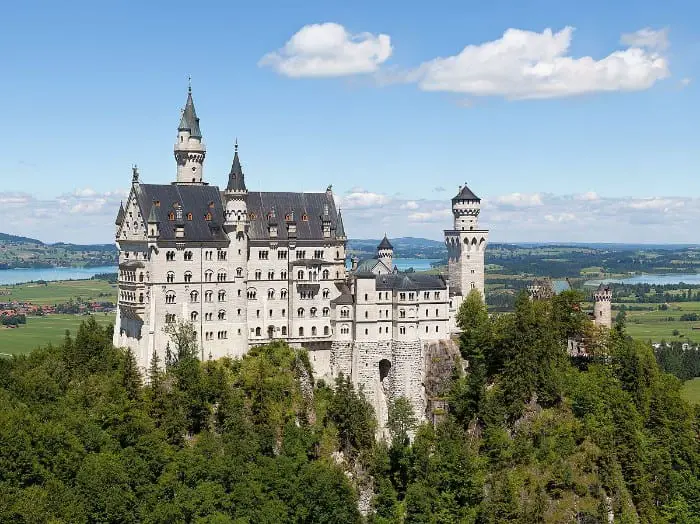 Schloss Neuschwanstein, CC BY-SA 3.0 DE
Neuschwanstein is perhaps one of the most famous in the world, having inspired the iconic Sleeping Beauty's castle in Disneyland. It was designed by King Ludwig II with the help of a theatrical set designer, which explains its fairy-tale-like grandeur.
---
This article was published in December 2018.
Comments/thoughts welcome below!
---
Travelling Bavaria: A Backpacker's Guide