Tallinn is the small but enchanting capital of the Baltic nation of Estonia. It lies directly on the Baltic Sea coastline, only around 80 km south of Helsinki on the other side of the water which endures a big freeze during the winter months. Travellers in the region, generally pass through the Estonian capital at some point and this Tallinn backpackers guide details what they can expect.
---
Medieval Tallinn
---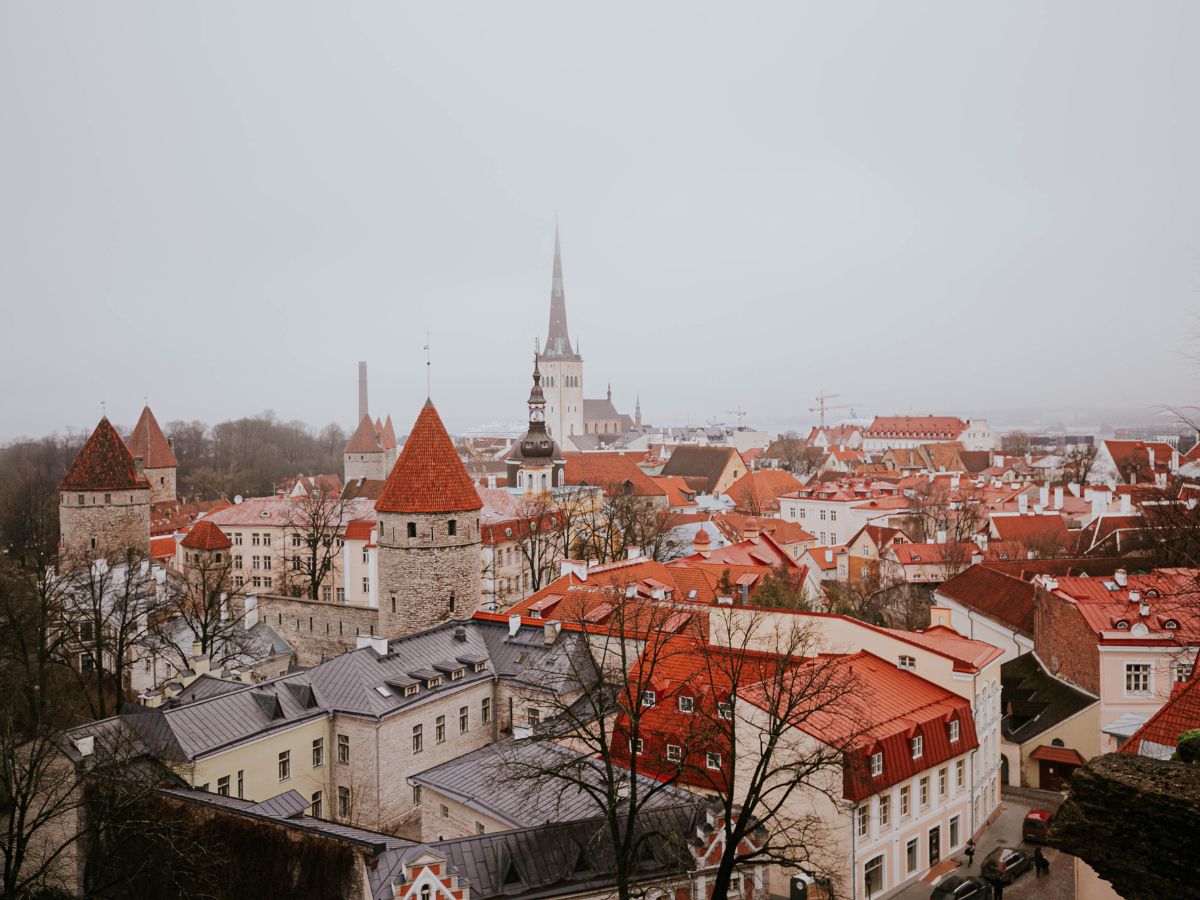 Toompea Castle
Built in the 13th Century, this impressive castle looks over the city from the upper part of the old town. Admission is free but by guided tour only (as of 2022, available in English, Estonian or Russian – book in advance).
If you don't fancy it, this is still a great place to wander around with your camera taking in the views from Toompea Hill across the city and out into the Baltic Sea.
Old Town
The medieval old town is still in fantastic condition and easily one of the most impressive in Europe. Take your time to soak it all in as you wander around the cobblestone streets which are at their best in the bitter winter when snow turns old Tallinn into a medieval winter wonderland.
There are plenty of cathedrals, quaint squares and mysterious little archways which make this a beautiful yet eerie city. It's also the location of many of Tallinn's most popular backpacker hostels. Advanced booking is recommended at the weekend during busier times of the year but may not be necessary during the week.
---
Life behind the Iron Curtain
---
Estonians have lived through centuries of foreign rule in various forms interrupted by brief periods of independence. After the collapse of the Soviet Union, Estonia once again became an autonomous country in 1991 but there are lots of places where you can learn about what happened here during the 20th Century.
Museum of Occupations and Freedom
Admission into the Museum of Occupations and Freedom is 11 Euros and it will give you a good background to Estonia's long battle for independence. It focuses on the period of Nazi and especially Soviet rule with various video screens with real footage from the era.
You can also visit a replica of a gulag (Soviet labour camp) where many Estonians were sent to a life of hardship in desperate conditions which killed the majority of them. The museum also houses some temporary art exhibitions, often from around the region. At the time of writing, its focus is Belarusian anti-regime art with these tense times in former Soviet countries given the ongoing war in Ukraine.
Ex-KGB Headquarters
This building is now owned by the Estonian government and generally not open to the public. It was once a hugely significant place that rightly generated fear amongst the residents of Tallinn. Suspected dissidents were sent here where they were inflicted to torture and beatings before often being sent to the labour camps in Siberia.
You can find this at Pagari 1, a very short walk from St Olaf's church.
Song Festival Grounds
This was the place where Estonia's peaceful Singing Revolution took place. As the Soviet Union began to fall apart, Estonian nationalism grew and large crowds gathered here to sing traditional Estonian folk song and wave the national colours.
Today, it still hosts the All Estonian Song Festival which attracts thousands of performers from across the country but only takes place once every five years. It's next scheduled for 2024.
---
Tallinn Today: One big party in the Baltic?
---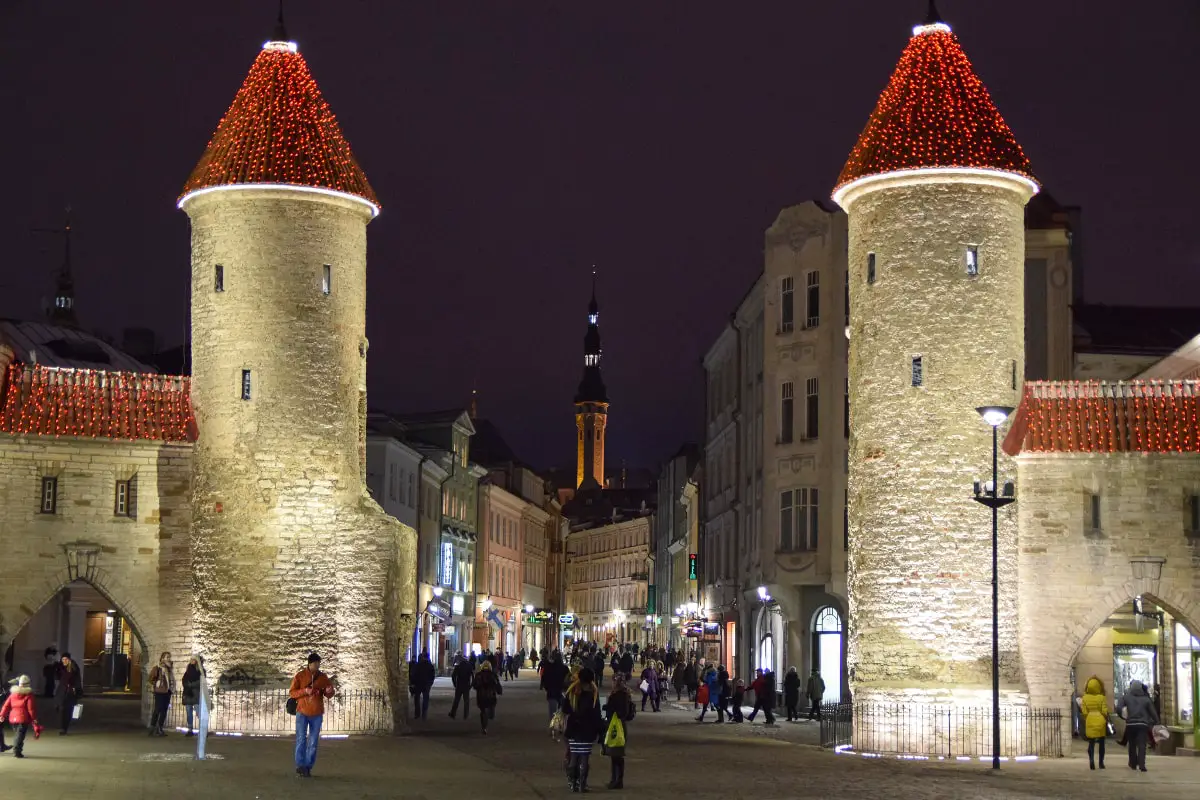 For a city of under 500,000 people, the Tallinn nightlife scene is certainly a pretty good one. More affordable than most parts of Europe, the city after dark is usually a big hit with backpackers and those on short breaks from other parts of the continent.
Weekends are by far the liveliest when dozens of late opening cellar bars and night clubs party on well into the small hours. There are also some excellent and very friendly hostels in Tallinn with great local staff and these can be good places to party or at least meet travellers to hit the bars with.
The Estonian capital does have some more unsavoury elements when it comes to its nightlife. There are seedy aspects to it with many strip clubs and forms of adult entertainment which do attract many foreign, mostly male, visitors. There are a few places that have bad reputations and seem to actively rip off tourists but you shouldn't have to wander far to find somewhere cool and quirky to spend the evening.
Tallinn Backpacking – Fitting it into a trip around the region
Overall Tallinn is a great place to go for a few days. Its size makes it easy to navigate and experience all the main sights, without the need for many nights here. Locals tend to friendly and welcoming of travellers and often speak good English.
Seen as Estonia is only a small country, it's easy to fit in with visiting others in the region. Helsinki is only a short ferry ride away from Tallinn taking a couple of hours or so and both featuring on our larger Baltic itinerary.
You can also head south from Tallinn to the country's second city Tartu, a popular university town. Keep going and you'll reach the two other Baltic nations of Latvia and Lithuania.
---
This Tallinn Backpackers Guide was last updated in November 2022.
---
Tallinn Backpackers Guide