Things to do in Sao Paulo
Sao Paulo is a monster, but you might like it!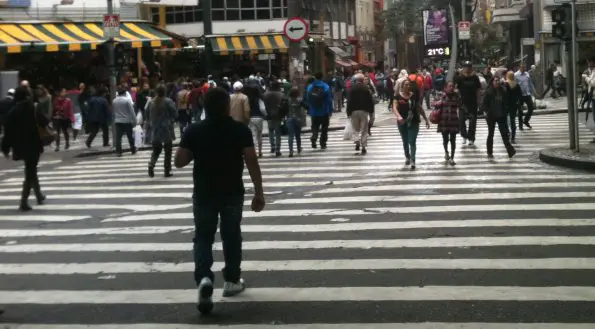 On the bus ride in from Guaralhos International Airport towards the centre of the Southern Hemisphere's largest metropolis it is only natural to arrive at a far from favourable first impression of Sao Paulo. The buildings are bland and grey giving an almost depressingly Soviet feel to the heartbeat of one of the world's most colourful countries. While the feeling that this is Rio de Janeiro's ugly big bully of a brother never quite goes away, the more time you spend in the city and the more little gems you discover, you might just be won over as there are so many things to do in Sao Paulo!
So what's good in Sao Paulo?
---
Things to do in Sao Paulo
CULTURE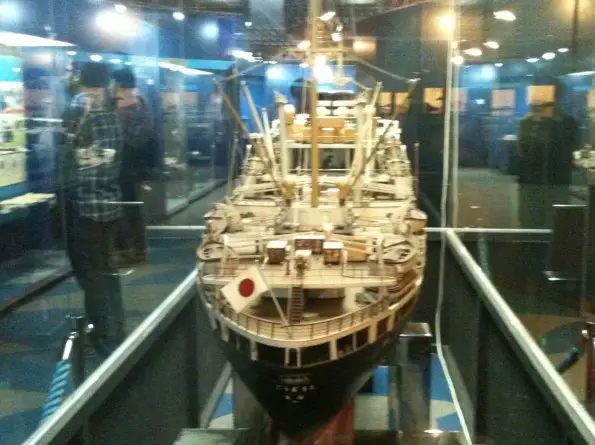 Culture is a fairly vague term but Sao Paulo is widely regarded as the cultural capital of Brazil. First a few numbers for you. The metropolitan region of Sao Paulo is home to around 20 million people who are served by around 25,000 restaurants, 15,000 bars and 90 museums. Therefore you'll never be short of things to do or places to eat and drink and the quality of these places is often extremely high.
As well as a great culinary scene and lively nightlife (see below) the city has a number of outstanding museums that provide an in depth look at many aspects of Brazilian society. The most well known is MASP (Museu de Arte de Sao Paulo) which has a large collection of art from a variety of the world's greatest ever artists.
Some others that are worth a visit include the Japanese Immigration Museum and Museu Afro Brasil that provide a look at the role Japanese (there is a large Japanese community in Sao Paulo mostly in the Liberdade area) and African immigrants have played in shaping this extremely diverse country. The latter can be found the vast Parque Ibirapuera which has plenty of other attractions and monuments as well as being a nice place to hang out for an afternoon.
---
FUTEBOL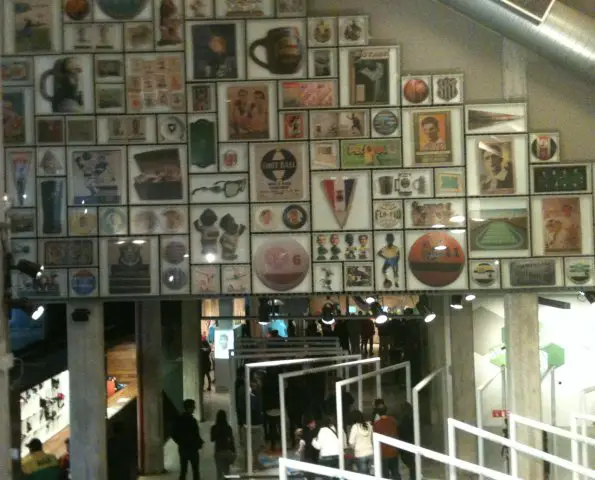 Then there is the national obsession that is football. The Museu do Futebol underneath the terraces at The Pacaembu Stadium might well be the best museum of it's kind in the world. It offers an entertaining and interactive experience that summarises the history of football in Brazil and documents the highs and lows of past World Cups.
There is a relatively short break between seasons in Brazil so for the vast majority of the year there are matches on with the fiercely competitive Sao Paulo State Championship preceding the 38 game national Championship. The main clubs in town are Corinthians, Palmeiras and Sao Paulo while Santos, the former club of Pele and current star of Brazilian football Neymar are based just outside the city on the coast. These are four of the five most successful clubs in Brazil and it is well worth going to a match to sample the intense atmosphere even if you're not a huge football fan.
Read more – 10 Cool Cities for Football Lovers
---
ALTERNATIVE SAO PAULO
The city also boast some intriguing little districts that are worth checking out day or night. The most popular with travellers is Vila Madalena which has a bohemian village feel to it which makes it suddenly quite easy to forget that you are in such a giant metropolis. Numerous budget hostels have sprung up in recent years making this a decent place to base yourself and this area certainly has the closest thing to a backpacker feel in Sao Paulo. It is also the best place to check out some of Sao Paulo's fabulous street art. The wonderfully named Beco do Batman is a collection of streets and alleys literally covered in the stuff in the heart of Vila Madalena.
For more on South America check out our 2019-20 Funky Guide for the region.
---
NIGHTLIFE
There are lots of small quirky bars in Vila Madalena, many with live Samba and other types of music. There are numerous districts that are worth venturing to in search of nightlife. Rua Augusta which dissects the giant Avenida Paulista is a safe bet for some decent action and has decent alternative rock clubs. Nearby Bela Vista also has some good nightlife but it's worth asking a local or someone at your hostel as nightlife here is fairly changeable and what's hot now might not be in six months time. Regardless you will never be short of places to eat or drink in Sao Paulo whether you're here at the weekend or not.
---
Other useful pages for backpacking in Sao Paulo
Sao Paulo is an urban jungle and it's hard to know where to even begin as you try to discover it. These links may give you some ideas:
---
This article was published in July 2014.
---