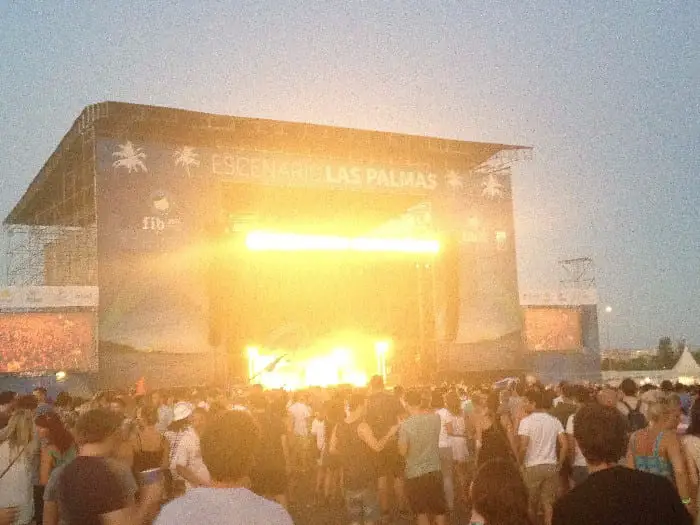 10 Top Music Festivals in Europe
When it comes to music festivals, Europe really is king with the widest array of choices, particularly through the summer months when every weekend has at least one great option. From rock to pop, everyone should be able to find a festival that truly gets their pulses racing. On this page, we list our Top 10 Music Festivals in Europe.
NOTE – This article was published in 2012. Therefore prices and dates may very well have changed since!
---
10 of the Best Music Festivals in Europe
---
UK Festivals
Glastonbury Festival, UK

Music: Various
Venue: The English Countryside. (Pilton in Somerset to be precise)
Price: £200 for full ticket
When: Late June
Glasto is legendary and a 'must-do' for any music festival lover. Famous for mud, hippies and various themed segments, you'll never be short of bands to see or things to do as you'll sprawl around this vast site. It's probably the biggest music festival on the planet and attracts thousands of artists from various genres. Recent headliners include Jay-Z and Beyonce but it is still predominately a Rock festival.
Glastonbury is located in Somerset and is not far from Bristol and Bath which are both on our UK backpacking itinerary.
Music: Indie/Rock
Venue: Parks in Leeds and Reading
Price: £200 including camping
When: Late August
For those of you, not in the know about English geography, Leeds is a city in Northern England and Reading is in the South-East not far from London. The festivals run on the same weekend each year and have a pretty much identical line-up with bands playing Leeds one day and Reading the next (or vice-versa). It's nowhere near as varied or as bizarre as Glastonbury but if you dig Indie music, then you'll struggle to find a better line-up anywhere in the world.
Spain Music Festivals
Music: Mostly Electronic, but always a few acts to mix things up a bit
Venue: 2012 saw the main venue move to a giant warehouse/exhibition centre place just outside Barcelona city-centre.
Price: 160 EUR for access to the whole festival
When: Mid-June
One of Europe's finest cities has achieved what most of the others have failed to achieve and organise a damn good music festival. Attend Sonar by Day for up and coming acts or Sonar by Night for an array of top DJ's and bands mostly from the world of electronica. If you're hardcore you can do both and rave pretty much non-stop from Thursday through to 8am on Sunday morning. There's also a load of 'off-sonar' parties and events (often free) if your budget doesn't stretch for the full €160 abono ticket.
Music: Pop, Rock, Dance.
Venue: Seaside resort not far from Valencia.
Price: 125 EUR (with camping)
When: Mid July
A big hit with regulars on the UK festival scene. This is thanks to a line-up that can compete with any of the main British festivals with the added benefit of beaches and nice weather. It is Spain's biggest music festival but don't expect much local representation in the line-up.
Festivals in Eastern Europe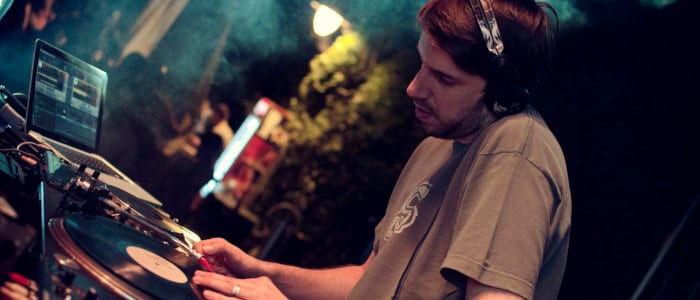 image via Exit Festival under CC BY-NC-SA 2.0
Music: Electro/Rock mix with a bit of metal and hip-hop.
Venue: An old fortress in Novi Sad, Northern Serbia.
Price: 11,000 RSD (95 EUR)
When: July
The setting is perhaps the best of any of the European summer festivals and the music isn't bad either. It's still a relatively young event but has grown to become one of the largest on the continent with a varied schedule on the numerous different stages and represents great value for money. The festival could easily be fitted into a summer backpacking the Balkans, a very underrated region.
Music: Extremely Varied.
Venue: Obudai Island, Budapest
Price: 225 EUR for week including camping
When: August
This weeklong event is pretty damn enormous with 20 different stages set in woodlands by the River Danube. With so many stages, there is music to suit all tastes with everything from pop and punk to psychedelic rock and reggae on the bill. The event takes places north of the city centre but if you can't take anymore music head into the city and explore one of Europe's most diverse capital cities.
Music: Mostly rock or electronic but with some more experimental acts too.
Venue: Baltic coastal city of Gdynia
Price: 410 PLN including camping. (100 EUR)
When: early July
This 4 day event takes place in an important port city in Northern Poland. On the face of it, a strange place to hold a music festival but somehow it works. Tickets are excellent value and much cheaper than comparable events in Western Europe. It promotes itself as an eco-friendly event and also boasts fashion and art stages to go with the tunes.
The Best Winter Festival
Music: New and upcoming Artists plus lots of Icelandic bands
Venue: Various venues around the small and uber-cool capital Reykjavik
Price: 16,500kr (roughly 100 Euros)
When: Late October/November
Airwaves was first held on an airplane hanger back in 1999 and has since grown into a really special event lasting 5 days. The festival takes place during the onset of the dark Icelandic winter which adds a special vibe to the event. It's a fascinating place to visit anyway and for a small city it has plenty of brilliant bars and clubs and boasts a vibrant live music scene making it the perfect setting to check out spanking new music.
Read our article on the cost of travel in Iceland!
The Best of the Rest
Music: Varied including rock, reggae, hip-hop, metal, electronic and much more.
Venue: Lakeside town of Roskilde near Copenhagen.
Price: 1790 DK (£190)
When: early July
Pretty much anyone who's anyone in the world of music has played this Danish festival over the years with the likes of Bob Marley, Nirvana, R.E.M and Radiohead all former headliners. The festival officially lasts four days but the campsite opens well before the 3000+ artists arrive and there is plenty besides the music. Take a dip in the swimming lake, visit the cinema or for the exhibitionists amongst you take part in the naked run!
Music: Dance/Electro
Venue: Green recreational area in the wonderfully named town of Boom.
Price: 172 EUR
When: Late July
Only 7 years old but this festival attracts around 180,000 people and sold out within 2 hours in 2012. Over 400 of the worlds top DJ's come to the 3 day event which is turning out to be a massive hit with fans of electronic music. Camping is available also.
---
Feel free to comment below with your views on the best music festivals in Europe. There are loads more great ones that we haven't mentioned.
---
This article was published in March 2012.
---