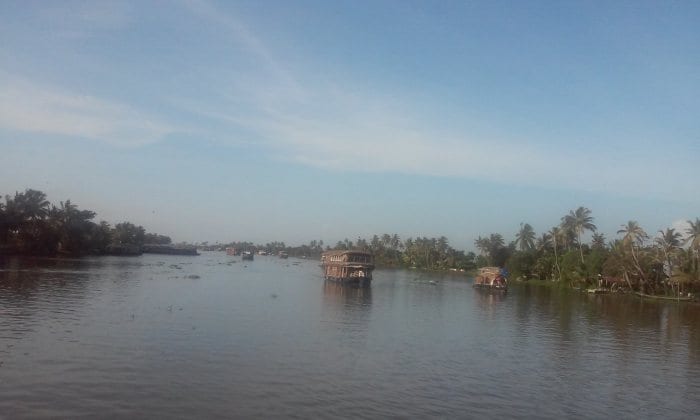 India Cost of Travel – Suggested Daily Budget
This post looks at the estimated India cost of travel. Read our suggested shoestring and more comfortable backpacking budgets for this mystical land. We also have some typical travel expenses and info on using the Indian currency.
---
(Map of India from wikitravel, can be re-used under CC BY-SA 3.0)
---
How much Money to take to India
Daily Travel Costs in India on a Shoestring Budget
US$20/day | 1400 Rupees
Backpacking India is undeniably very affordable by any global standards and if you are really prepared to rough it out on the lower classes of trains and eat questionable food then $15 might be a more realistic shoestring budget. It's worth bearing in mind that many Indians live on just a few dollars a day but in the bigger cities, there are also plenty of things that cater for the burgeoning middle class, who have plenty of Rupees to spend.
Therefore $20 might be a more realistic India backpacking budget and will allow you to travel in one of the better classes on the country's extensive rail network. You should also be able to afford to dine in pretty good local restaurants each night. Accommodation is very good value as a rule so there's not much danger of you going over that budget if you're sensible.
That said one or two of the major attractions can be relatively pricey, with foreigners charged as much as 20 times more than Indians in some cases so those costs can add up a little.
More Comfortable India Backpacking Budget
US$30/day | 2100 Rupees
On $30 per day you can travel very comfortably indeed on our India backpacking route and if you have some cash saved up, you are likely to have a much more enjoyable trip on this kind of budget. You would find yourself suddenly able to stay in decent 2 or 3 star hotels, eat all your meals in good restaurants and be able to afford the odd flight to save time on the longer journeys.
You won't have to worry so much about the cost of entering temples or forts eating into your budget and the fact you are eating in better places, should increase your chances of avoiding the dreaded Delhi belly. Don't count on that though!
---
Volunteer & Work Placements in India
India is cheap to travel in but you can save even more money and hopefully have a more rewarding and productive trip if you do some volunteering work to support your travels. Signing up to join Worldpackers may be a smart idea before you leave home. It will give you access to a host of possible work exchanges (currently 196 opportunities in India).
These vary from hostel work to environmental projects. You won't get paid but you will generally be rewarded with free accommodation and food cutting your travel costs down. Find out more about travel with Worldpackers here.
---
India Cost of Travel – Sample Prices
Flight from Mumbai to Goa (1 hour) – $40
Train from Delhi to Agra (2 hours) – 412 Rupees in AC chair (roughly $6)
Train from Delhi to Mumbai (16 hours) – 2227 Rupees in AC 1st class ($31), 1537 Rupees in AC 2nd class ($22)
Meal in a budget restaurant – $2
3 course meal in a decent restaurant (mid-range) – $5
Large local beer in a bar/restaurant – $1.50
Dorm bed – from $2.50
Cheap private double or twin room – from $5
Admission to the Taj Mahal for foreigners – 1000 Rupees ($14)
Compare prices with the cost of travel in New Zealand and the cost of travel in China.
These prices were last checked in 2016. Everything else on this page was updated in February 2019.
---
Money
Currency – Indian Rupee
£1 = 95 Rupees
€1 = 81 Rupees
US$1 = 71 Rupees
(All exchange rates are correct as of February 2019)
---
MFT Recommends
Explore India by train for the ultimate travel experience in the world's 2nd most populous country.
---
street art in Delhi, India (via Meena Kadri, CC BY-NC-ND 2.0)
---
This post was last updated in February 2019.
---