As we head towards the end of the second decade of the 21st century, there are more people living on this planet than ever before and across the world the number of international trips people are taking continues to rise. As popular cities and resorts become clogged with tourists, the thirst for new destinations is growing for many and over the past few years a number of countries have started to reap the rewards of that by selling themselves to the world and drawing in more visitors than ever before.
None of these emerging travel destinations have reached breaking point yet but all of these countries saw at least a three-fold increase in visitor numbers in 2017 when compared to 2010. That's a pretty remarkable growth in a short space of time and each case is worth delving into a little deeper to find out why people are suddenly visiting these countries.
---
5 Emerging Travel Destinations
---
Iceland
International 'Tourist' Arrivals in 2010 – 489,000
International 'Tourist' Arrivals in 2017 – 2.22 million
Increase – 350%
Iceland has had a pretty remarkable 21st Century already. The country emerged as an increasingly popular destination in the early 2000's before virtually going bankrupt during the global economic crisis. That at least made it cheaper for visitors (briefly) but less than half a million visited in 2010, a year in which the eruption of its Eyjafjallajökull volcano caused travel chaos across Europe with the grounding of thousands of flights over a six day period.
The chilly island nation has reinvented itself since then though with a 350% increase in visitor numbers. That is partly due to the emergence of WOW Air which offers budget flights from North America to Europe via a stop in Reykjavik. For no extra cost you can spend a few days exploring Iceland before taking the next leg of your journey which has proved a hit with many travellers even if the airline itself leaves a fair bit to be desired. Its capital city has a hip reputation with a brilliant live music scene for a place so small while the achievements of the Icelandic football team has also helped put the country on the map. Most visitors to Iceland though are attracted to its natural highlights with its glaciers and hot springs among the main draws.
Reykjavik also makes our countdown of Europe's best New Year's Eve Destinations when fireworks and, on a clear night, the Northern Lights illuminate the city.
---
Georgia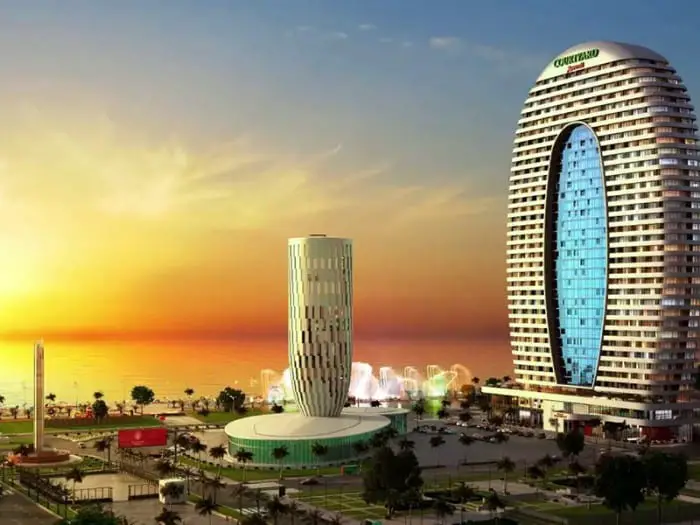 International 'Tourist' Arrivals in 2010 – 1.07 million
International 'Tourist' Arrivals in 2017 – 3.48 million
Increase – 225%
At the very other end of Europe lies Georgia, a country that was in the headlines a decade ago as it fought a brief war with its mighty Northern neighbour Russia. Tensions still remain over the debated territories of Abkhazia and South Ossetia. Away from these regions though, Georgia is a pretty safe place to visit and it has been rapidly developing over the past ten years and has invested heavily in its tourist infrastructure.
The result has been a big increase in visitors. Cities such as Tbilisi and Batumi combine the old and the new masterfully while the Black Sea coastal resorts have also witnessed a surge in visitors. From a historical point of view, Kutaisi is Georgia's most famous city with two UNESCO World Heritage sites.
Read more – Armenia, Azerbaijan & Georgia backpacking routes
---
Paraguay
International 'Tourist' Arrivals in 2010 – 465,000
International 'Tourist' Arrivals in 2017 – 1.54 million
Increase – 231%
A surprise inclusion in the list of countries to have witnessed a huge rise in visitor numbers is Paraguay. Frequently overlooked by travellers in South America, the landlocked nation was the least visited of the ten main countries in the continent (excludes Suriname and the Guineas) in 2010 with less than half a million. However that is changing fast and its current rate of increase suggests it will be a more popular travel destination than Ecuador by the end of the decade.
While the ruins of the Jesuit Missions are pleasant countryside account for some of its appeal, the main reason why visitor numbers to Paraguay are increasing comes in the shape of the popularity of Foz do Iguaçu, the stunning waterfalls that sit on the border between Paraguay, Argentina and Brazil. It has become easier for visitors to cross between the three countries in recent years and many Argentines and Brazilians combine a visit with a trip to the nearby Ciudad del Este in Paraguay, which has developed into a popular shopping destination for them with much cheaper prices than they get back home. Therefore it's perhaps a bit of an exaggeration to class Paraguay as an emerging travel destination but statistically speaking it is right up there!
---
Myanmar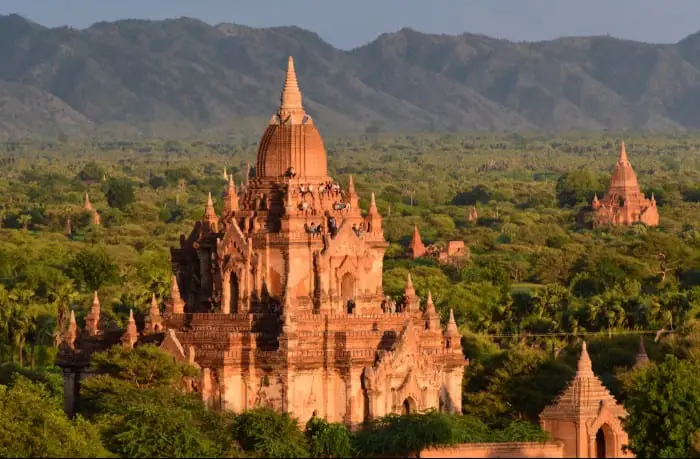 International 'Tourist' Arrivals in 2010 – 792,000
International 'Tourist' Arrivals in 2017 – 3.44 million
Increase – 334%
Myanmar is certainly worthy of the 'emerging destination' tag though as the once secretive and rarely visited Southeast Asian state continues to open its doors to foreign visitors. It received less than a million visitors in 2010 but that number has swelled to more than 3 million in the intervening years with the landmark elections in 2015 sparking a major shift towards democracy and openness as Aung San Suu Kyi's NLD party claimed a famous win in a country that had been run by the military for decades.
Since then, there has still been widespread international criticism of Myanmar's treatment of the Rohingya people, many of whom have lost their lives or been forced to flee to Bangladesh. However that hasn't had a big impact on Myanmar's burgeoning travel industry yet. An increase in flights in and a gradual easing of border restrictions has made it easier to visit and it's now a pretty popular stop with backpackers in Southeast Asia and other visitors to the region. Its infrastructure still lags well behind neighbouring Thailand and getting around can be slow and stressful but with sites such as Bagan, Yangon and the Inle Lake it has plenty to offer.
Read more – Myanmar backpacking route
---
Sri Lanka
International 'Tourist' Arrivals in 2010 – 654,000
International 'Tourist' Arrivals in 2017 – 2.12 million
Increase – 224%
Another Asian country experiencing a real tourism boom is Sri Lanka, which has emerged as one of the hip new beach destinations over the past decade. With only just over two million visitors a year, it is still far off from a mass tourism hot-spot but the trend is clear with travellers increasingly shunning other Asian countries for a trip the tip of South Asia.
It represents a much less chaotic and more relaxed travel experience than neighbouring India. With over 2,500 years of well-documented human history, Sri Lanka isn't short on stories or cultural sites while it is also certainly a nation that is rich in nature and wildlife. However the rise in visitor numbers is largely down to its beaches with Nilaveli, Pasikuda and Arugam Bay among the resorts gaining in popularity with foreign visitors.
---
This article was published in October 2018.
Comments/thoughts welcome below!
---
Featured image of Sri Lanka, CC BY 2.0
Emerging Travel Destinations – 5 Countries that have seen Visitor Numbers soar