This article looks at some of the best June destinations around the world. Three of these come from Europe, which is well worth a visit at this time of year with long days, warmer weather at last but significantly it is still before the start of the busy summer holiday season when crowds and prices rise. We also dive into South America and Southeast Asia to complete the list which will hopefully provide a bit of travel inspiration for anyone looking for a June adventure.
---
5 of the Best Places to Travel in June
---
Catalonia, Spain
Spain really starts to heat up in June and the rebellious region of Catalonia (Catalunya) is well worth a visit. The north of the region features the pretty bays and clear waters of the Costa Brava which stretches from the town of Blaines all the way up to the border with France. It's the first month where you can basically rely on it being warm enough to hit the beach but the crowds haven't arrived yet with Spanish schools not breaking up until July.
It's also good weather for hiking in the more mountainous areas before the more intense heat of the summer kicks in. Barcelona is also great in June. You might catch either the Primavera Sound Festival (late May or early June) or Sonar (June or July), the city's two biggest music festivals both of which attract a range of top international acts. Meanwhile the Feast of Sant Joan is one of the city's biggest celebrations (23rd-24th June) featuring bonfires, fireworks and parties. The neighbourhood of Gracia, one of Barcelona's most colourful and interesting also has its yearly festival in June.
Don't Miss – Nit de Sant Joan celebrations in Barcelona (evening of 23rd June every year)
Check out our Spain cost of travel guide for more on prices and costs in the region.
---
Dalarna (Central Sweden)
Sweden is another of the best June destinations with the Summer Solstice bringing ridiculously long days to all of its towns and cities. This coincides with the Swedish Midsummer Festival, the biggest of the year in the Scandinavian country.
To experience it for the best, head to the beautiful countryside in Central Sweden where people stay up late on Midsummer Eve (always a Friday in late June) to watch the sun set at around midnight and rise again only a few hours later. Celebrations vary between the different towns and villages but traditions include dancing around a maypole, eating fish and of course drinking lots of beer.
Don't miss – Midsummer Eve (Friday between 19th & 25th June)
Check out our Sweden backpacking route (part of larger Scandinavia itinerary) for an idea of where to go.
---
Cusco & The Inca Trail, Peru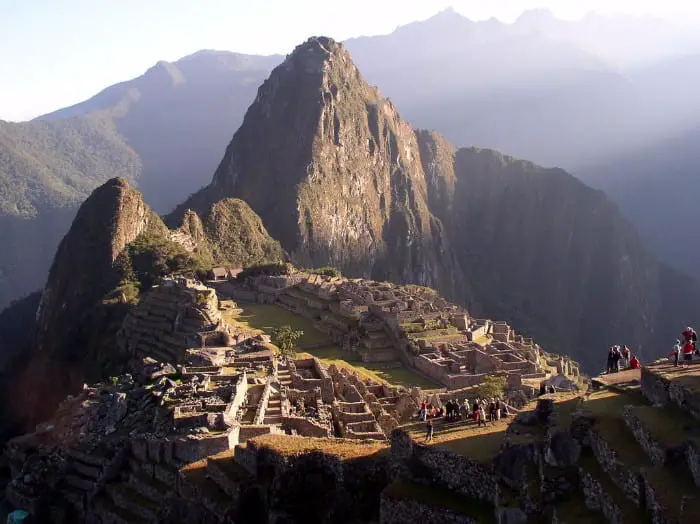 June is also recognised as being one of the best times of year to take on the Inca Trail in Peru. This is because the month falls in the middle of the dry season when rains are unlikely to disrupt your trip and temperatures are around a pleasant 20°C.
The Festival of the Sun (Inti Raymi), the Inca equivalent of Sweden's Midsummer, also takes place in June with lots of festivities in Cuzco and the other towns and cities in the region. The only downside is that this is a popular time to visit the area and take on the Inca Trail so you may want to book your trip well in advance if you are planning on doing one of the organised treks to Machu Picchu rather than heading there independently.
Don't miss – Many travellers are focused so much on getting to Machu Picchu that they fail to spend enough time in Cuzco which is easily the most fascinating of Peru's main cities.
See our Peru backpacking route within our South America itinerary for a travel plan.
---
Sumatra, Indonesia
On the other side of the world, much of Southeast Asia is gripped by extreme heat and the start of the monsoon reason, making it not a great time to visit. Things are a little better further south though and the Indonesian island of Sumatra is worth checking out at this time of year.
The equator runs right through the centre of Sumatra so temperatures and daylight hours remain relatively constant throughout the year. The island experiences a long rainy season typically running from September right through to April. June though is one of the driest months just about everywhere on the island making it the perfect time to explore.
Sumatra is very budget friendly, cheap even compared to other parts of Indonesia and has some very unique customs. Some things to look out for include the bidar (canoe) races in Palembang held every 16th June (Palembang's birthday) and the Danau Toba Festival, a week-long affair featuring Batak cultural performances (not always in June).
Don't miss – Lake Toba – the world's largest volcanic lake!
Read our guide as to the best and worst times to go to Southeast Asia for more.
---
Greek Islands
Hopping back to Europe now for the final one of our best June travel destinations. In truth it is more than one destination as there are loads of Greek islands spread over a reasonably large area but virtually every single one has something to offer. A bit like Catalonia, peak holiday season hasn't quite kicked in yet but the weather is already great and the more party geared islands are starting to fill up with students and young people enjoying an early summer break.
There are so many great islands, it's hard to pick just one. If you are looking to party, then Mykonos is still probably your best bet. For outright beauty then Santorini is hard to beat. For a smaller, quieter island then try Milos or Naxos. Meanwhile if you want a bit more local life and energy rather than the tourist crowds, head to Crete, the largest and most populous of the Greek islands.
Don't miss – Summer Carnival in Rethimno, Crete (3rd June)
Check out the cost of travel in Greece for an idea of how much your trip may cost.
---
This article was published in May 2019.
Use the comments section to suggest more great places to visit in June or for any questions!
---
Where to go in June? – 5 Great Destinations