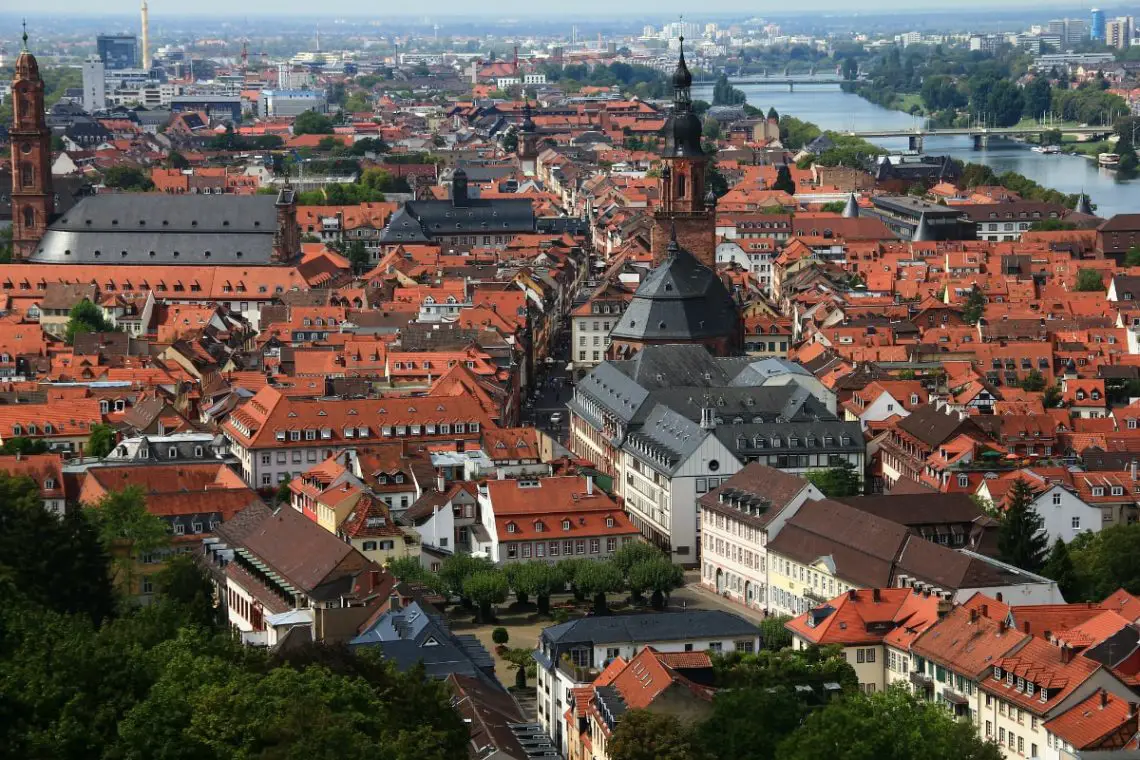 Summer in Germany – 10 of the best Destinations
In comparison to its Mediterranean neighbours such as Spain, Italy and France, Germany is somewhat underrated as a travel destination. However, with its stunning countryside, rich history and fascinating cities, spending some time during summer in Germany won't leave you disappointed. With so much variety, it can be difficult to decide where to go. We've put together a list of the top ten places you should visit, when it's safe and possible to do so.
---
10 places to visit in Germany in summer
---
Rugen Island
Germany is not traditionally associated with beach holidays, but Rugen Island in north eastern Germany offers visitors beautiful white sand beaches and charming seaside resorts. It's one of the most unique places to visit in Germany, well off the beaten track.
Away from the beach, the island has its own national park for you to explore, and each summer, visitors can experience the island's theatre festival.
Berlin
Berlin has soared in popularity in recent years, earning itself a reputation as a hip, edgy city packed full of culture. The city has a wealth of galleries and museums to explore, including the five institutions located on 'Museum Island'.
Visitors can also get an insight into the city's history by visiting famous landmarks such as the Reichstag and Brandenburg Gate. As well as history and culture, Berlin is also a great place for foodies and revellers alike, making it the perfect city break location with a number of must-see attractions.
Romantic Rhine
Between Bingen and Bonn, the Middle Rhine – or the Romantic Rhine as it's commonly known – flows through the dramatic Rhine Gorge.
With its stunning scenery, terraced vineyards, castles and medieval villages straight out of a fairy tale, it's little wonder that the area has been designated as a UNESCO World Heritage Site. The best way to explore this beautiful part of Germany is with a riverboat cruise.
Cologne
Located on the banks of the River Rhine, Cologne is one of the most popular tourist destinations in Germany – and with good reason. The city is home to impressive landmarks including the famous gothic Cologne Cathedral and the Twelve Romanesque Churches.
Cologne is also viewed as a cultural centre with a wide array of art galleries and museums, and, with its many bars and clubs, visitors will find plenty to do when the sun goes down.
Black Forest
If you love the great outdoors, head to the Black Forest near the borders of France and Switzerland. Its romantic setting inspired many of the Brothers Grimm's fairy tales and it offers numerous opportunities for hiking, cycling and boating.
Base yourself in the nearby famous spa town of Baden-Baden, or if you're a fan of medieval architecture, head to the ancient university town of Freiberg.
Heidelberg
Located in south western Germany, the town of Heidelberg attracts thousands of visitors with its picturesque appearance and old-world charm. Heidelberg Old Town houses a number of historic treasures including the Church of the Holy Spirit, the medieval Old Bridge and the magnificent Heidelberg Castle which towers over the town.
Heidelberg also offers a variety of nightlife options with more than 300 bars, pubs and clubs.
Schoenau am Koenigssee
Another great destination for active, outdoorsy travellers, Schoenau am Koenigssee in Bavaria offers amazing views of the Berchtesgaden Alps. Enjoy the scenery while hiking or mountain biking, or choose the more relaxing option of a boat trip on the clear, emerald waters of Koenigssee Lake.
Don't miss the opportunity to take a gondola ride to the top of Jenner Mountain for an unparalleled view of the stunning landscape.
Munich
Munich is perhaps most famous for the Oktoberfest festival which takes place each autumn. However, people visiting the city during the summer months will not be disappointed.
A great destination for culture-vultures, Munich is home to many art galleries, theatres, royal palaces and historic churches. Its attractive city centre is the perfect blend of modern and traditional architecture.
Seebad Heringsdorf
Another destination for beach lovers, Seebad Heringsdorf is a popular resort town on Usedom Island in Western Pomerania.
One of three 'Emperor's Spas', the area is known as the 'Bathtub of Berlin' and features long sandy beaches and scenic architecture. It has a history of attracting the upper classes and even royalty, including Emperor Wilhelm II.
Rothenburg
Rothenburg, with its preserved medieval old town, is popular with tourists from all around the world. Visitors can walk along the top of the city walls, or, alternatively, climb to the top of the 200 foot town hall tower for views of the entire town. For something a little different, those with a strong stomach should head to the slightly gruesome, yet extremely interesting, Medieval Crime Museum.
With so many must-see destinations in Germany, it's really difficult to narrow it down to just ten. Whether you want to spend your summer relaxing on a beach, exploring medieval villages, taking in the country's rich culture, or hiking through the mountains, Germany really does have something for everyone.
More Top Tens – Free Things to do in Amsterdam
---
Germany's Most Popular Cities to Visit
---
Before the pandemic at least, travellers were increasingly flocking to Germany's most popular cities. All of the top five had received consistently increasing numbers of visitors between 2015 and 2019. These were the tourist arrivals for the five most popular German cities in 2019 according to statista:
| | |
| --- | --- |
| City | Tourist Arrivals in 2019 |
| Berlin | 13.9 million |
| Munich | 8.7 million |
| Hamburg | 7.6 million |
| Frankfurt | 6.3 million |
| Cologne | 3.8 million |
Fingers crossed, things will be better by the summer of 2021 and you will be able to enjoy a trip to one of Germany's wonderful cities. With the cost of travel in Germany relatively affordable, at least in terms of its location in the heart of Europe, a visit is well recommended.
---
This article was last updated in February 2021.
---