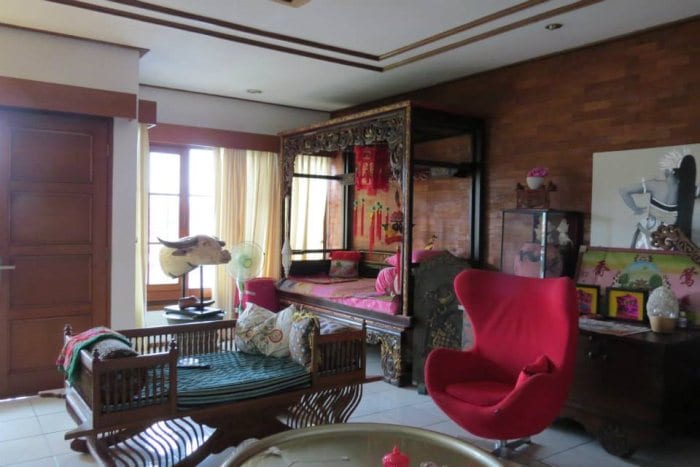 Top 10 Tips For Living in Southeast Asia on a Budget
If you've spent any time travelling around mainland Southeast Asia or backpacking the Philippines, you should have a feel for the region and might want to spent a longer period living in the area. If that's you, this post should offer some good advice.
A guest post by Jyotsna Ramani who lists some great tips for living in Southeast Asia:
Let's get one thing straight; the best way (as per me) to experience life is living on your own in South East Asia. I have lived in Indonesia for almost a year (for work) and I ensure that I get to travel around beautiful and tropical Southeast Asia. I was a bit sceptical at first about living in an unknown country all by myself – but, hey I did it and loved every bit of the experience that followed!
It sounds really nice while you are just travelling but living in a new country can be a daunting task – even for an avid traveller like me. Since, I knew that I would be in the country for a long duration; I had to plan my expenses accordingly. I found that there were some pretty easy ways to living in Southeast Asia on a budget.
---
10 Tips For Living in Southeast Asia on a Budget
---
Here's my list of tips for anyone living in a SE Asian country for a year, based on my experience living in Bandung, Indonesia and travelling around SE Asia –
Southeast Asia Accommodation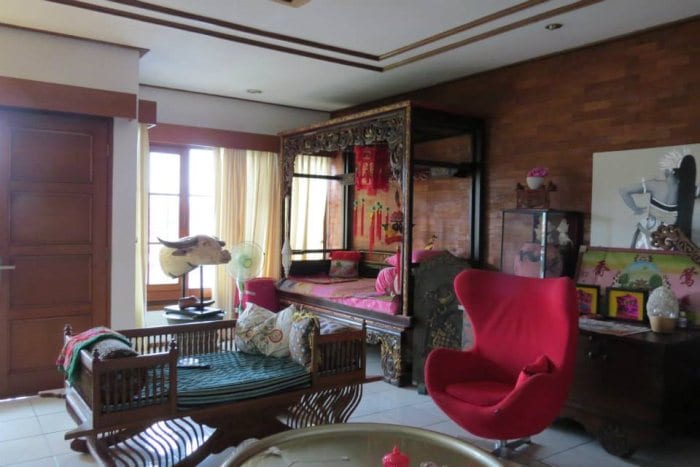 I was given company accommodation initially for a month which was paid for (by the company) but after that the expense would've been mine. So instead of living there, I found shared accommodation (with an Australian teacher) at a cost of merely US$100 per month. All that asked of me was helping around with the household chores (nothing unusual). Guest houses are readily available which are dirt cheap, but make sure to get the review from locals first as not all areas are ideal for expats. Best way to find shared houses and great deals are joining local expat groups on Facebook and posting your query there – that's how I found all the neat places plus got to meet some great expats.
Food
A little change in food habit is all that is required to save on major expenses. Instead of going out to eat every night, try cooking at home occasionally as that would be healthier, safer, more hygienic and of course cost effective. Best of all – you cook whatever you feel like eating (simple). This will also be helpful towards inviting friends/colleagues over for a nice dinner party at home without splurging.
Transportation in Southeast Asia
Since I was already in contract for a year, I decided to hire a bike taxi for exclusive use. The driver would come and pick me up from wherever I wanted to and drop me off wherever I wanted to go; all it took was a phone call. Total cost was around $100-200 per month (including driver and fuel). Compared to using a taxi every time or a self driven car, it was the most viable option – cheaper & safer than driving myself in a new country. The only drawback was getting drenched when the heavens open up without any warning. Carrying a foldable rain jacket always helps (found out the hard way).
Read more – You can easily spend some time backpacking Thailand or other countries in the region during your time off!
Fitness
Being fit is one of my top priorities in life; hence wherever I travel to, I make sure to have my daily workout (whichever way it's possible). A morning jog in the fresh air, a swim in any one of the many public pools, organised runs, etc. I also found that membership in hotel gyms were much cheaper compared to a regular gym.
Attractions
There are a lot of places to see in Indonesia and almost all of them charge anywhere between 3 – 10 times for expats visiting them. So instead of visiting these places alone, I would suggest tagging along with locals and keeping your voice low as the guards are constantly looking out for expats. This is the best way to see all the touristy places like a local.
Eating Out
I know that I said cooking at home would be cost effective but that does not mean not going out to eat ever. Although I must say that even eating out can be cost effective if you know the right places to look or if you don't mind street food. The best ways to find out about these places are through locals and (thanking my good luck), I did find some of the best people to guide me around and also join me for meals.
Read more – Learn how to work and travel with Worldpackers if you're hoping for a less permanent stay in Southeast Asia but want to fit some work or volunteering experiences in.
Wellness
I strongly believe in small and simple luxuries like a good massage after a day of hard work (as if I work hard!). But the massage centres in Indonesia will try to rip you off when they come to know you are an expat. So instead of visiting these centres, it's best to get some home spa numbers from locals and invite them for a nice massage right at your home. People are nice and friendly there so you will never feel uncomfortable doing so.
Insurance
I cannot insist on how important medical insurance is until I got ill due to food poisoning. I had my travel insurance which covered most of the regular medical ailments related to travel. It is a wise idea to invest in wholesome travel/medical insurance especially in SE Asia where the stomach bug or flu can attack without notice.
Credit/Debit cards
When living in a SE Asian country, it is advisable to open a local bank account and use the credit/debit cards for expenses (if possible). This way you don't have to run the risk of being pick pocketed, mugging, etc. These sort of problems exist all over the world (no exception). It is much better than carrying cash for 1 year or worrying about losing your international card (which happened to me and I had to wait 3 weeks to get it re-issued from India and sent to me in Bandung).
Drinking out
Indonesia is a Muslim country and alcohol in Bandung is not readily available – and when it is, it's not cheap. Find out the local drinking holes (which would be far less expensive than high end clubs/pubs). 
All in all I can say with a certain amount of authority is that living in SE Asia is a 'rite of passage' and once you are through it, you can live anywhere in the world (almost anywhere).
Read more – Check out our itinerary for backpacking Indonesia if you want to get away from the mainland for a break.
---
About the Author
Jyotsna Ramani is a passionate globetrotter who loves to let her hair down and maximize her trips. How does she do that? By traveling on a budget and exploring new places. She travels far and wide (Well, Europe counts, right ?) and then comes back to her blog- WanderWithJo.com to share her experiences. Pretty nifty, eh?
So, don't you want to uncover some secret drinking holes and see awesome new places through her eyes ?
Follow her adventures on – http://WanderWithJo.com
You can also follow her on social media:
instagram | facebook | twitter | pinterest
---
We hope you enjoyed these tips for living in Southeast Asia.
This article was published in March 2016.
Get our Backpackers Guide to Southeast Asia 2019-2020 for a summary of budget travel in the region.
---