Just about anywhere you go in Europe, New Year's Eve is one of the biggest nights of the year. In towns and cities across the continent, young people come out to party and wave goodbye to the old year and say hello to the new one. If you're looking to get away over the period, there are many great options and these are five of Europe's best New Year's Eve destinations. Scroll further down for tips on planning the perfect NYE break.
---
5 of Europe's best New Year Party Destinations
---
Edinburgh – Experience Hogmanay
The best New Year's night out in the UK is surely found in Edinburgh. Known as Hogmanay in Scotland, the celebrations are extended over four days with several different processions and street parties. This gives it an edge on other New Year destinations in Europe which tend to be quiet in the build-up and aftermath of the main night itself.
The night of the 31st December is still the big one in Edinburgh though with the street party on Prince Street the centre of the action while midnight is marked in a unique fashion with the firing of the cannon at Edinburgh Castle. The Scottish capital's Hogmanay celebrations have attracted as many as 400,000 people in the past, roughly the equivalent of the city's population.
Berlin – Party hard in the German Capital
Europe's capital of cool is one of the best party cities at any time of year with everything from typical German biergartens to grungy warehouse raves. A visit at New Year, should enable you to catch the end of the city's famous Christmas markets before partying deep into the early hours of 1st January.
If you're looking for a street party, then Berlin has you covered too. Tens of thousands gather between the city's famous Brandenburg Gate and the Victory Column for a night of music, drinks and dj's. Entry is free, although they do start to stop allowing new people in once it gets busy, so get there relatively early if this sounds like your scene. You can always go to a club later in the evening. There's also plenty do do on the other days during your trip with the Berlin Wall murals among the highlights.
Madrid – See in the New Year Spanish-style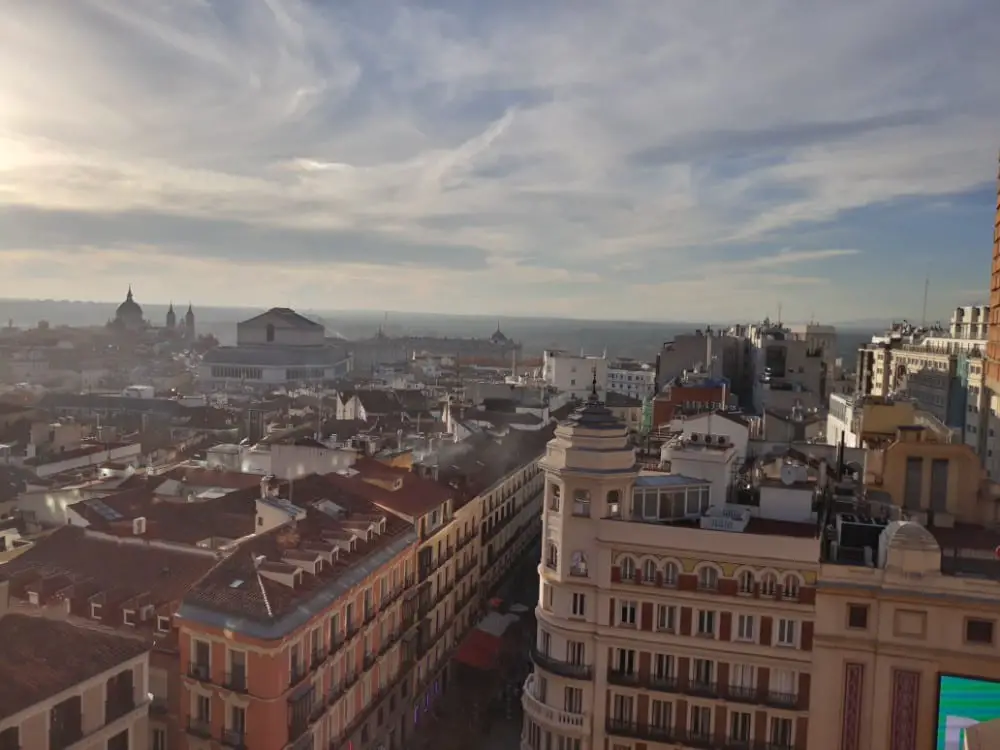 Madrid is another city with a fantastic party scene. The Spanish capital's 'late culture' also lends itself perfectly to a big New Year's night out. It's the kind of place where clubs don't start to get busy until at least 3:00 a.m. and most stay open till at least 6:00 a.m. with plenty of after-party destinations. Madrid, which features on our Spain backpacking route, is certainly not a city where your night is likely to end early.
At New Year, locals and visitors alike gather at midnight in Puerta del Sol, widely viewed as the centre-point of the city and indeed the nation. It's traditional to eat twelve grapes as the clock hits midnight, one for each of the twelve strikes of the Real Casa de Correos clock in the square. After that the party really gets going with a wealth of options for enjoying the night from the bars and clubs around Sol to alternative neighbourhoods such as Lavapies and Malasaña where you'll be able to enjoy a more authentic Madrileño night out.
Reykjavik – Welcome the New Year under the Northern Lights
For something a bit different, head to the Icelandic city of Reykjavik. Long regarded as one of the continent's best alternative party destinations, Reykjavik has a compact centre dotted with quirky bars and live music destinations.
While there are no official celebrations and it can be a bit cold to hang around in the street, you stand a good chance of catching the incredible Northern Lights at this time of year which easily tops any fireworks display you can witness elsewhere in Europe. Reykjavik is not a cheap city though and flights in can be pricey so it's perhaps not the best destination for anyone hoping for a cheap New Year break in Europe.
Madeira – Europe's Warmest New Year Destination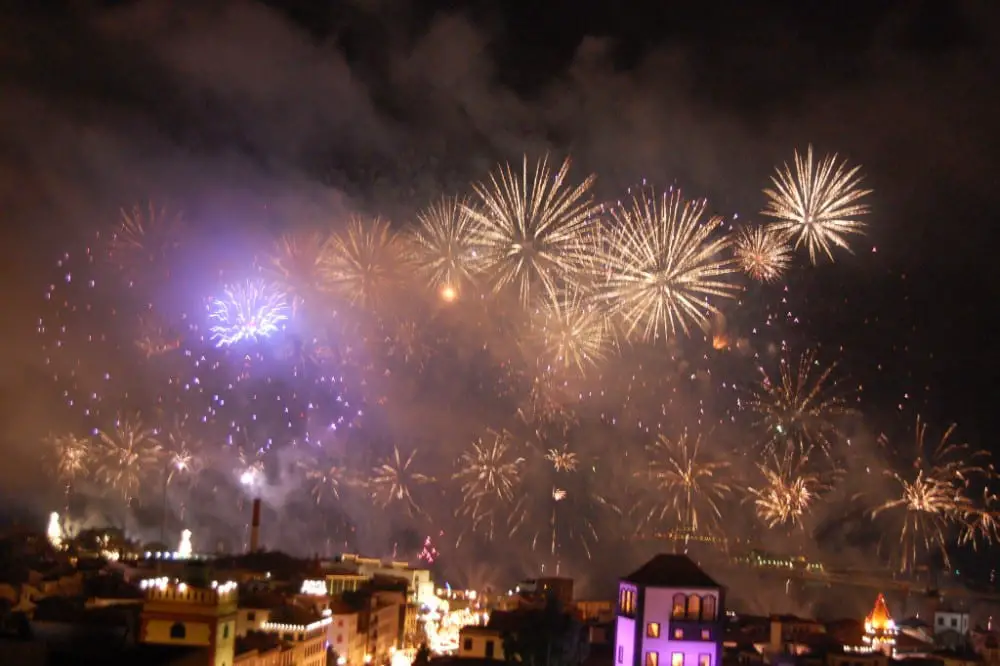 Madeira NYE fireworks, CC BY 2.0
If Reykjavik and indeed all the other cities on this countdown of Europe's best New Year destinations sound a bit too cold to have much fun (even Madrid can see sub-zero conditions at this time of year), then Madeira might be the option for you. The volcanic Portuguese island boasts daily highs of around 20°C in December and January, far eclipsing anything you'll find on the European mainland and nights remain mild.
It has also made a conscious effort to develop itself into a New Year destination with a fireworks display that is truly quite special which illuminates the skies over Funchal, which is beautifully set perched above the Atlantic. Madeira is a good option for anyone looking for a bit of sunshine and a slightly more chilled out New Year's Eve than you get in the big cities.
---
5 Tips for Booking New Year's Eve Trips in Europe
---
Be sure to book your accommodation and flights well in advance as this is a very popular time to travel and prices sky-rocket. Booking at least two months ahead is sensible but the earlier the better.
Consider extending your trip if you have no major time restraints. Flying back to your home or next destination (if you are backpacking around Europe) is likely to be much cheaper on 3rd or 4th January compared to 1st or 2nd.
Be aware of security measures and head out without a bag if possible. New Year's Eve has security forces on high alert with the perceived risk of terrorist attacks higher. Cities that have been affected in the past, for example Brussels, have a lot of stop and search measures in place around their main public celebrations and you'll get through them quicker if you don't carry a bag.
Try to book central accommodation that will enable you to walk to the area where you intend to party. While some cities do offer free transport on New Year's Eve (London does this on the Underground), others have limited services and taxi prices soar with double fares the norm in many cities. You may also find it very hard to book a taxi or flag one down as demand is huge in most of Europe's biggest New Year party destinations.
Plan your night out. Even if you are not the type to normally organise a night in advance, you can end up seriously short on options if you adopt a 'go with the flow' approach on New Year's Eve in Europe. It's the one night when even smaller bars and pubs can introduce a guest list and require you to book tickets in advance. Clubs will often be virtually impossible to get into unless you've pre-ordered tickets or are willing to pay vastly inflated entrance fees on the door.
---
This article on Europe's best New Year's Eve destinations was published in October 2019.
---
Europe's best New Year's Eve Destinations